Continuing with the Summer of SFR, I have Kellie Doherty here today to tell us about her book, FINDING HEKATE!
Tell us a little about yourself, Kellie…
"I live in Eagle River, Alaska, and have been writing since I was a teenager and penning fanfiction. My newest novel Sunkissed Feathers & Severed Ties won a Rainbow Award in 2019 in the Fantasy, Lesbian category. My work has been featured in numerous journals and anthologies like Image OutWrite, Life (as it) Happens, Flight, and Pathos Literary Magazine."
Very cool, Kellie!
I asked Kellie, "What inspired you to write FINDING HEKATE?"
Kellie replied…
"Finding Hekate was inspired by a short story I wrote for a college writing group. I liked the characters so much—and so did they!—that I decided to transform the short story into a full novel, that ended up being two novels!"
Sometimes inspiration comes slowly and then really blossoms!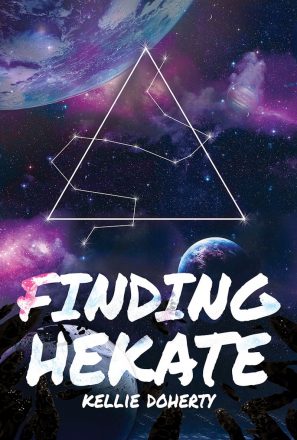 Mia Foley is running away from the attack that changed her life. She's captain of a new spaceship when the Acedians find her and try blasting her peaceful crew from the black. She must sever her bonds in order to run, again. But she's grown fond of this crew, particularly Cassidy Gates. Staying with them will jeopardize their safety, and they have much closer fears than the Acedian hunters. Mia's time is running out. She's becoming one of them.
Check out FINDING HEKATE on Amazon, Apple Books, Nook, Kobo, and more via Books2Read…
Via Books2Read
---
Find This Author Online
Learn more about Kellie Doherty on…
Website: http://www.kelliedoherty.com
---