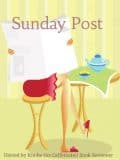 The Sunday Post is a weekly meme hosted by Kimba @ Caffeinated Book Reviewer. It's a chance to share news. A post to recap the past week, showcase books and things we have received and share news about what is coming up for the week on our blog.


---
I wish I knew why this was the most frustrating week so far of our quarantine at home. It was like everything that could go wrong with technology did, and I didn't sleep, so dealing with all the problems just made me into a grouch.
We realized, while staying home and having everyone using the wi-fi constantly, that our router was really old. Like 10 years old. I don't think we replaced it once since we moved in. Conference calls, zoom and google meetings were all sucking pretty hard core. So my husband did the smart thing and ordered us a new router. Okay! I thought, Yeah! New router! I hope it's awesome. And it was for like a day. Then we realized that every time someone opened a computer or got on the network, everyone else would lose their connection. We did everything we could to make that stop — static IPs for everyone, tweaked the dynamic IP pool, made some changes to the WAN settings, changed the channels. Finally, after a week of this nonsense, we gave up. We're returning this router and we're trying another one. I hope this new one is better.
BUT, we've woken up the last two mornings and have had no internet! And this time it wasn't the router. It's our box in the basement that connects to Verizon. So now we really have no internet (I'm writing this from the hotspot on my iPhone) and they have to send someone out tomorrow morning. ARGH!
Then I got a new iPad! My old one was 5 years old and it stopped connecting to the internet and nothing I did was making it work again. It was really slow, so it was time for it to go anyway. But the transition to the new iPad did not go smoothly. It had updating problems, and I spent two hours on an Apple Support call updating my computer and updating the iPad. Then I tried to wipe my old iPad so I could send it in for a trade-in. That took hours before I figured out that it would not let me erase it until I turned off Find my iPad. OMG. RAGE SMASH.
Also, Lulu has been great, but she's not eating much and her stomach is out of sorts from the meds we had her on to kill the parasite colony. So I've been worried about her.
And the kids are heading into their last week of school! Which is great, but man, there have been SO MANY end-of-year things that are super complicated now because of the COVID.
I mentioned I'm not sleeping, right? Like barely 4 or 5 hours a night. My right eye is constantly bloodshot and I am quick to snap at people. I hate it. I'm also losing my memory again, which happens when I don't sleep.
So, in an effort to be better, and not let stuff slip through the cracks, I invested about $80 in Things 3 (for my Mac, iPhone, and iPad). It's a productivity app, like a to-do list on steroids. I did a ton of research on which productivity app to buy, and after looking at Todoist, Things 3, OmniFocus, and a few others, I settled on Things 3. So far, I'm pretty happy with it. When I think of something I have to do, I put it in the app right away before I forget it. Then I open the app every day and assign to-do items to lists and give them reminders. I like the whole process so far. I just need to stay on top of doing it.
We also started our CSA this week, and I got the first shift of the year! Yay! I actually got the first 3 shifts of the year, which I'm happy about. I like to get my shifts over with right away. The first shift went well, and it was nice to see everyone, even at a distance. I'm so excited for lots of veggies and eggs this summer!
I have a big week coming up! The kids will be done with school, and STOLEN FLYGHT publishes on Friday! Plus, there are a ton of other things to do. Stay tuned for some big changes this summer and fall!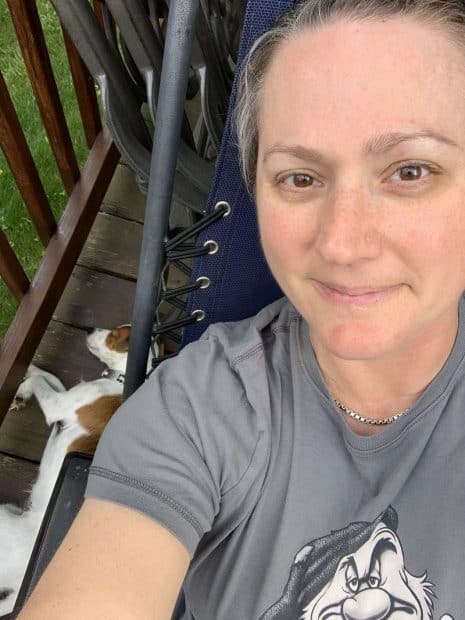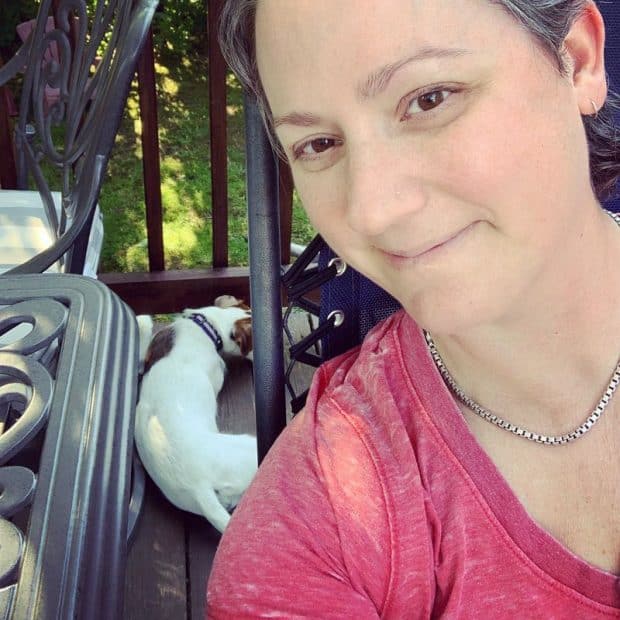 I spent lots of time outside on my deck and Lulu was right there with me.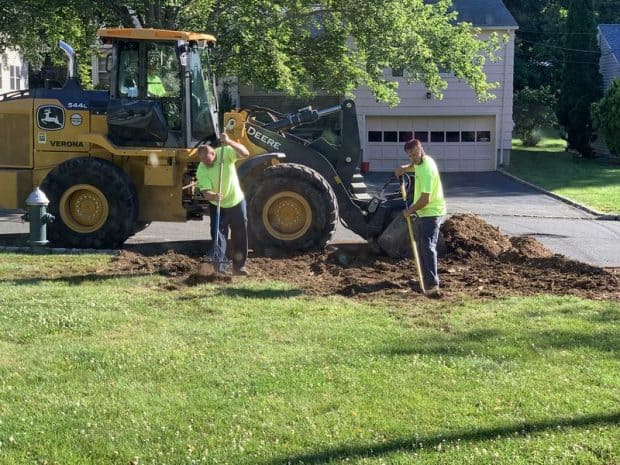 The town finally came and took care of the stump that they ground down the week before. They took away most of the detritus and put down topsoil and grass seed. This part of the lawn is going to look great. Lol.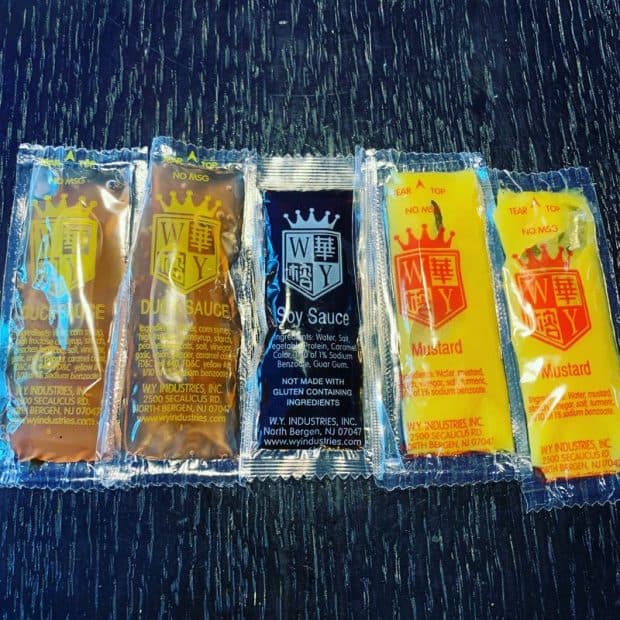 I said on Instagram that when we lived in Brooklyn, we always ordered from our favorite Chinese restaurant, Red Hot. Mmm, I miss their Shanghai dumplings. Anyway, they always asked at the end of the call, "Any Duck Sauce, Soy Sauce, Mustard Sauce?" But they ran it all together super fast like "Any ducksaucesoysaucemustardsauce?" Lol. So that's how we say it now. We got Chinese this week and that was a fond memory.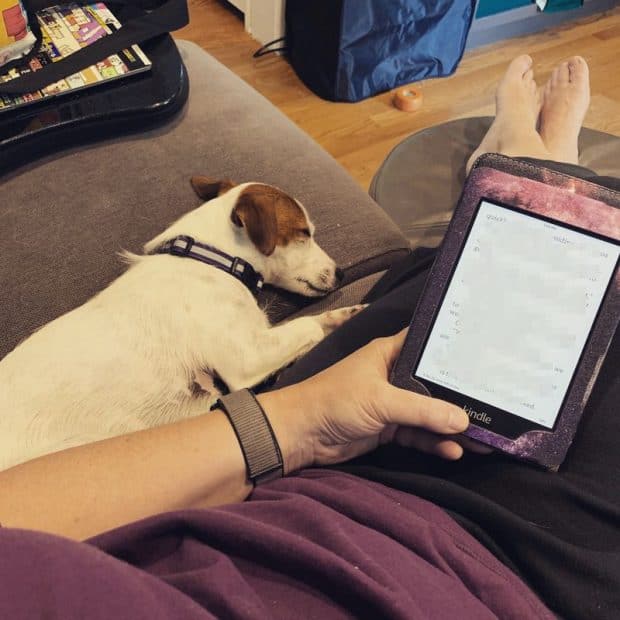 And when I get the chance, I sit and read with Lulu. That's always nice.
I'm hoping my internet is fixed tomorrow as we have a lot of things to do this week with end-of-year school stuff and STOLEN FLYGHT publishing on Friday. Please keep your fingers crossed for us.
Have a great week everyone! Stay safe and healthy!