May is cruising along and here we are at the halfway point! I've gotten some good reading and listening done the last few weeks! So, I'm here to share what I've been enjoying, both on my Kindle and via audiobook.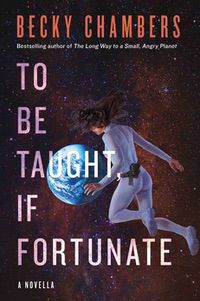 TO BE TAUGHT, IF FORTUNATE by Becky Chambers
I devoured this book. Devoured it. I spent all my spare moments reading this book, and it was time well spent. TO BE TAUGHT, IF FORTUNATE follows a small team that is exploring a new solar system for the first time. I loved that it touched on so many different aspects of their mission from their personal relationships, to the alien life they found, to their mistakes, to their ups and downs. The end of the story left off on a question of "what happens next?" and I really want to know what happens to the crew, though I'm not sure a sequel is planned. This had everything I love about a good sci-fi story, and once again, I'm impressed with Becky Chambers's storytelling skills. She's one of my favorite authors now.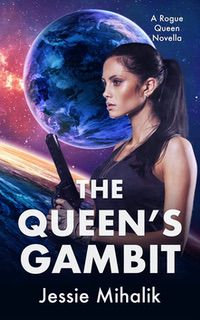 THE QUEEN'S GAMBIT by Jessie Mihalik
After reading Mihalik's other series The Consortium Rebellion, I decided to check out her other books while waiting for the last book in the series to publish. THE QUEEN'S GAMBIT is the first book in a 2-book collection about a queen who kidnaps another system's emperor in order to ransom him for money to feed her people. I loved the action of this book! I was kept on the edge of my seat the entire time. And the budding romance between the queen, Samara, and the emperor, Valentin, was delicious. As soon as I was done, I immediately bought the second book and started reading.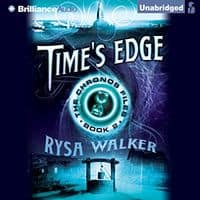 I enjoyed the first book in this series so much that I immediately went to the second one in audiobook. I enjoyed the second book better than the first, since I knew what was going on and I had a reference for what to expect. This is why I LOVE SERIES! I love them both as a reader and as a writer. In this book, we get to see Kate spread her wings, and we also get to travel to more points in the past. The history contained in these books is fascinating and a lot of fun. I will definitely be continuing on with this series!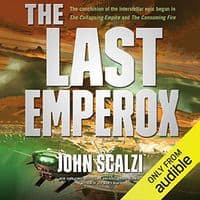 THE LAST EMPEROX by John Scalzi
As you all know by now, John Scalzi is one of my favorite authors, and this last book in his Interdependency Series did not disappoint. The stakes were high, and everyone had a hand in the conspiracies. I liked that Scalzi managed to wrap up everything in the same manner that he started the story — funny, witty, and surprising. Kiva Lagos continued to be my favorite character, and her transformation at the end made me say "Didn't see that coming" out loud. Once again, Wil Wheaton did a great job with narrating. I could listen to him allllllll day.
I had one re-listen during this time too. I went back and re-listened to BABYLON'S ASHES by James S. A. Corey (originally listened to in 2017) since I had accidentally skipped it during my Expanse re-listen-re-read.
What have you been reading lately?