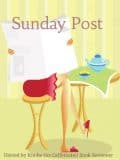 The Sunday Post is a weekly meme hosted by Kimba @ Caffeinated Book Reviewer. It's a chance to share news. A post to recap the past week, showcase books and things we have received and share news about what is coming up for the week on our blog.


---
Things have been quiet around here, and I apologize for that! I have a lot of things going on right now, so I thought I would update here about it.
First, the days are going by fast. I often have no idea what day of the week it is. I never realized how much I needed the framework of school and after school activities to guide my everyday rhythms. So, this past week, I looked up from my computer and it was suddenly Thursday and I hadn't posted all week!
Right now, I'm concentrating on finishing the copy edits to STOLEN FLYGHT, the last book of the Flyght Series. As of this morning, I have seven chapters left to do the 1st round of copy edits on. Then it goes into a lightning second round where I listen to everything and run my edits through an additional tool to make sure I didn't miss anything. I expect to be done by the end of the week.
I'm also currently building a website for my new client. I try to work on it about 2 billable hours per day, though some days it's less. Sometimes I'm also doing research on the best solution for the site, which is not billable but takes up time. That's fine, though, because research benefits my whole business.
Plus, there's SFR Station. This requires a little time every day to patrol social media, schedule social media posts, and then work on the weekend to prepare the posts for the week.
And that's just MY work! I also have two kids at home attending their schools online. My older child is pretty independent. But my younger kid needs a lot of help. I spend a few hours every day with her, going over American History, teaching her fractions, reminding her to do work or read.
Then there's the cooking, the baking, the cleaning, the dog walking… It's a lot. I'm sure most of you can sympathize, as I know I'm not the only one in this position.
So, this is all to say that I promise to get back to regularly posting on the blog when things get a little lighter around here. I'll have a little more time once STOLEN FLYGHT is done.
There were only a few photos this week…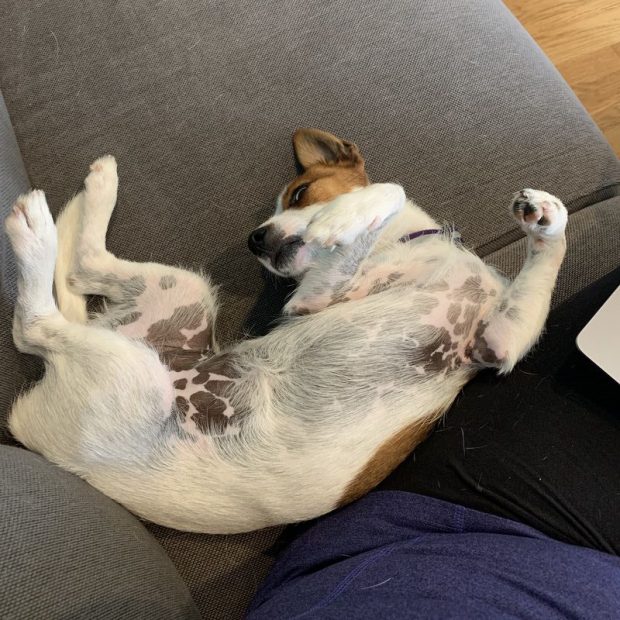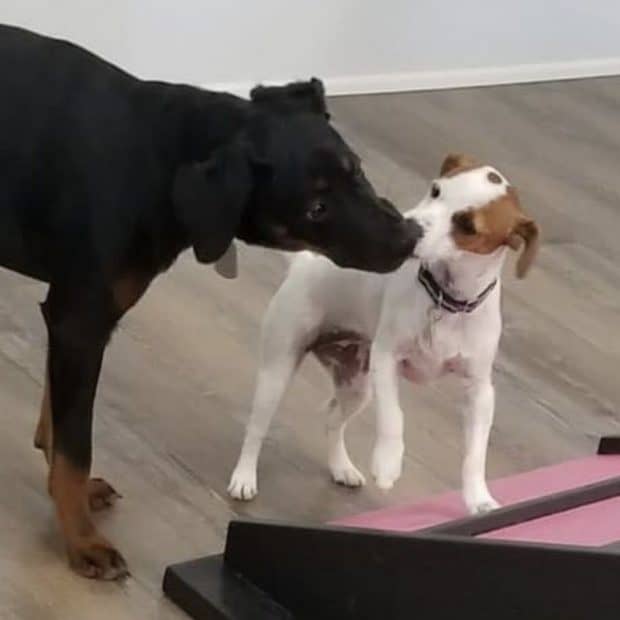 Lulu is living her best life. If the quarantine agrees with anyone, it's her. I took her to doggy day care Mon, Wed, and Friday because we got so much rain this week.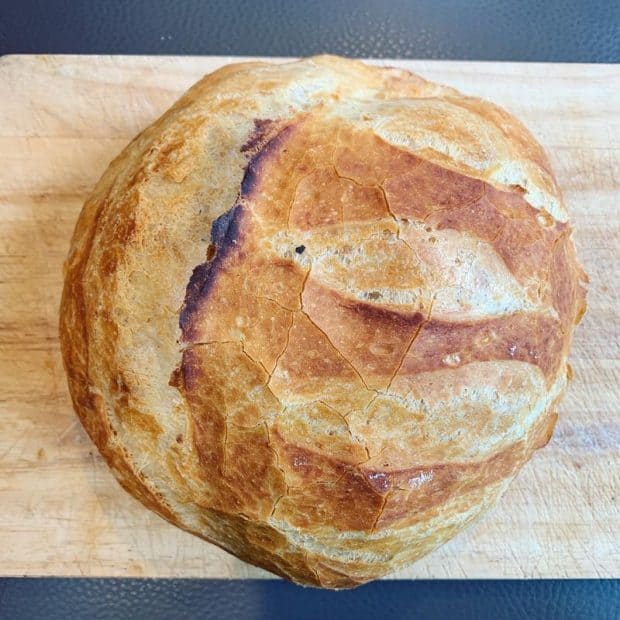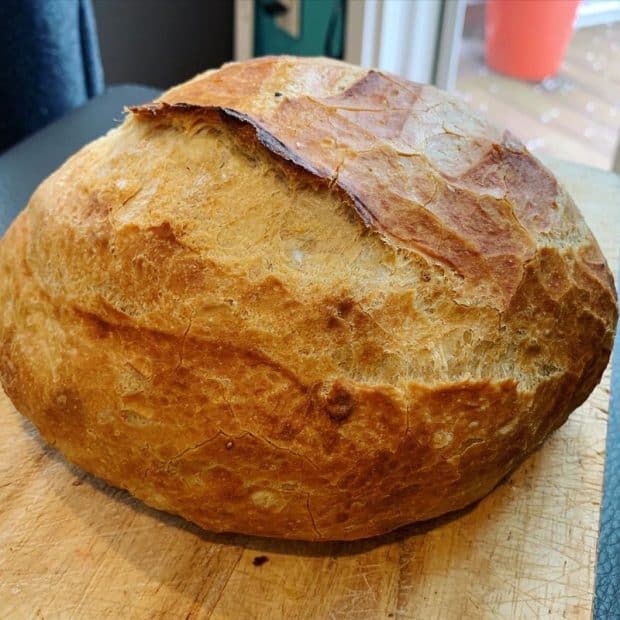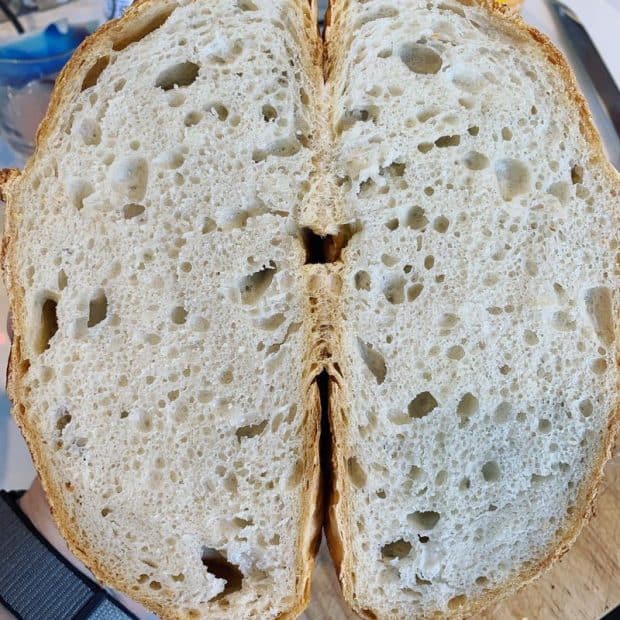 Made a beautiful loaf of bread on Friday. I slashed this one differently to give it a rounder shape.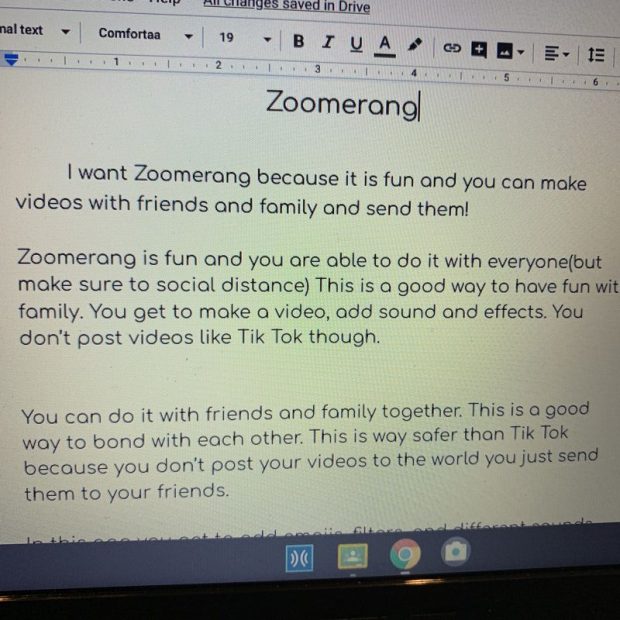 My youngest kid had to write a persuasive essay for writing class this week. She had to take a position on why being the oldest, middle, youngest, or only child was best, then write an essay to support that. We did it together and she did a great job. Then she was telling me about this app she wanted for her iPad, so I told her she had to write a persuasive essay on why I should get her the app. Lololololol. This is basically what she wrote, and I felt it was a good effort, and I let her have the app. Lol.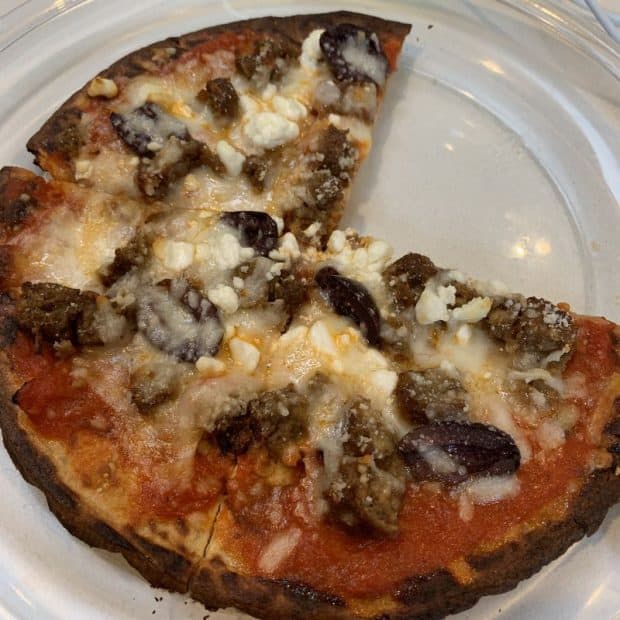 I tried a keto cauliflower crust from KBosh this week and I felt it was pretty good! There are some things I'd do differently next time like a cooler oven (425ºF was too hot. Maybe 400º next time.) but overall the taste was great and the pizza hit the spot.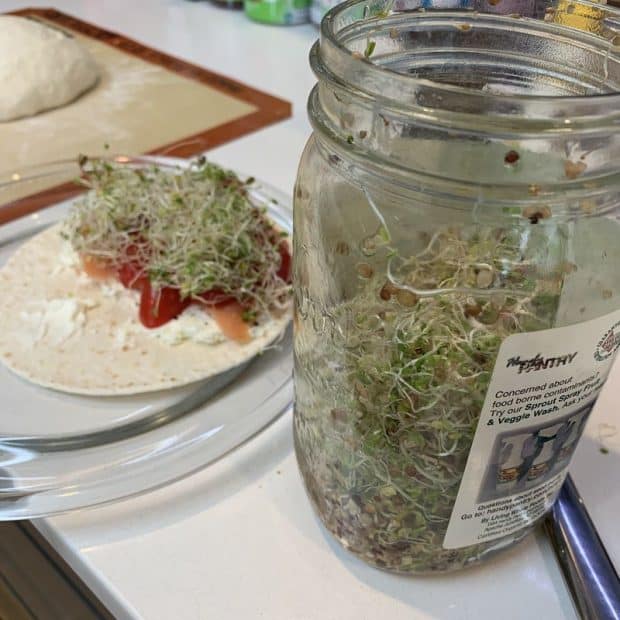 I've started growing my own sprouts again. I got these seeds from Amazon and I already had the special sprout jar from ages ago (thank you, basement stash!). I also grow micro greens regularly, but I needed to add the sprouts in too for sandwiches and what not. They are good to have on hand!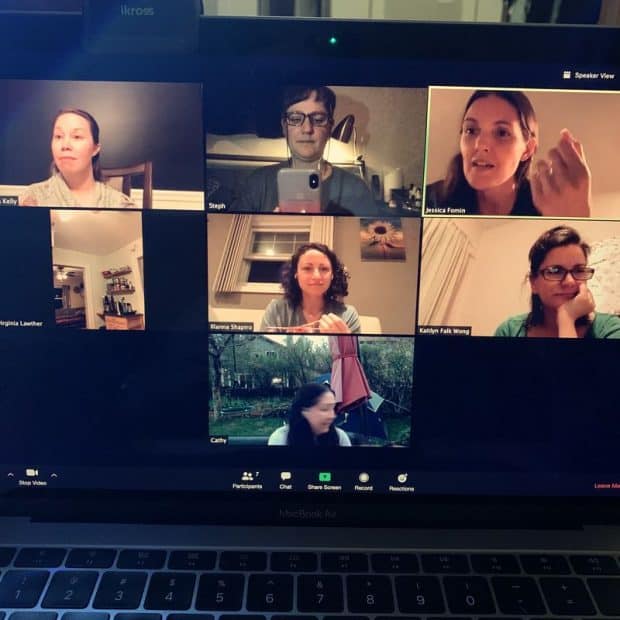 Friday nights are now knit-nights with my Spider buddies! It's so good to see them each week.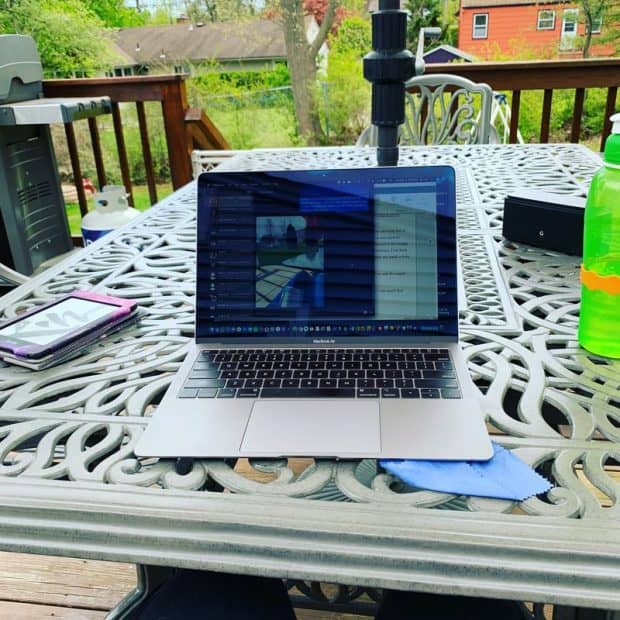 And now that the weather is nice, I can work outside! Yay!
Have a great week everyone! Stay home and stay safe.