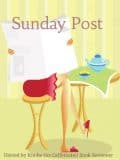 The Sunday Post is a weekly meme hosted by Kimba @ Caffeinated Book Reviewer. It's a chance to share news. A post to recap the past week, showcase books and things we have received and share news about what is coming up for the week on our blog.


---
Like most people, I'm sure, I've lost track of time and what we've been up to. Every day is like the next with very little difference in my routines. I never thought I would miss the constant go-go-go of kids with after school activities, but I do.
Some things I remember about this week…
I visited our local little farmer's market to get produce and it was a good thing! This place reminds me of the grocery bodegas back in Brooklyn in every way. The place is owned by an older Korean couple and they do such a great job of keeping it clean and orderly. I feel very safe shopping there. So I'm going to make it a weekly thing. I'll be back there tomorrow for bananas and baby carrots, both of which have proven to be hot items in my household.
Lulu is still going to daycare a few times per week and loving it there. I'm grateful for this because it's spring and the weather does not always cooperate for outdoor walks (like today). She's been getting lots of exercise and socialization this way, and we all get a break from the constant "Where's the dog? What do you have in your mouth? Lulu's under the couch again!" Lol.
I started a freelance project! I'm helping out a friend and fellow author with a site similar to SFR Station for a comparable genre. We're getting stuff done and I'll be earning money I'm looking forward to spending on book covers and maybe (MAYBE) audiobooks for the Flyght Series. We shall see. We need to get out of this quarantine to see if audiobook sales increase again. Right now, sales are down because people used to buy them for commutes. Without commutes, audiobooks are not high on people's priority lists. If sales bounce back after this, we'll really know audiobooks are here to stay. I'll make my decision then. Anyway, the freelance is going well and keeping me extra busy!
I also started my copy edits of STOLEN FLYGHT, the final book of the Flyght Series. Two of my three First Readers have already given me feedback on this book, and the feedback has been overwhelmingly good! I think I nailed the ending, folks. So I'm proceeding with their notes, and when the 3rd person is done, I'll add anything she may have to the edits.
I went to see my cousin Kate for a chat outside on her front lawn. We kept more than 6ft apart and gabbed about anything and everything. It was so good to see her but I miss the hugs. A lot.
Let's get to the photos…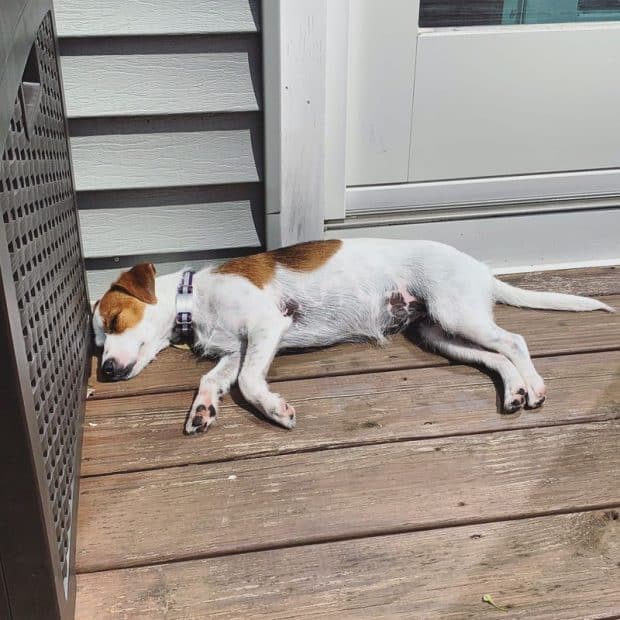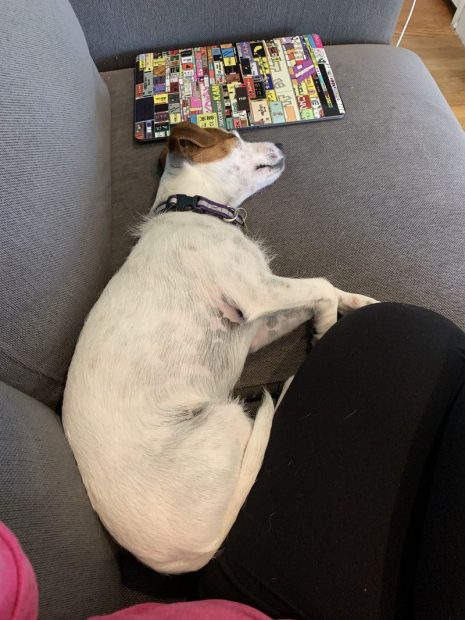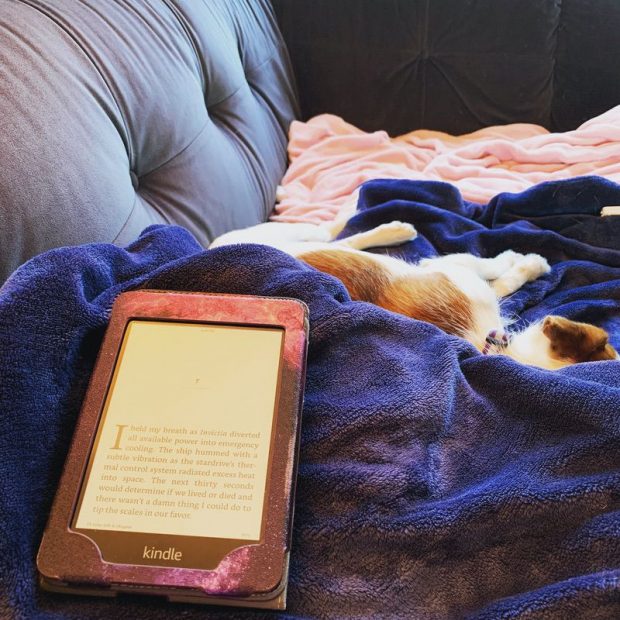 Lulu loves to nap!!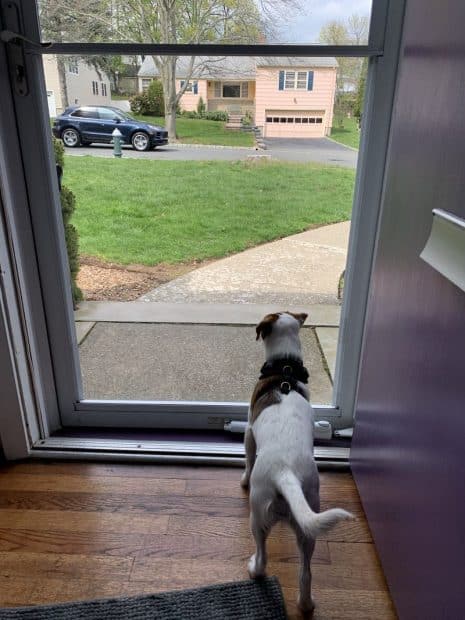 Lulu also loves to go on walks…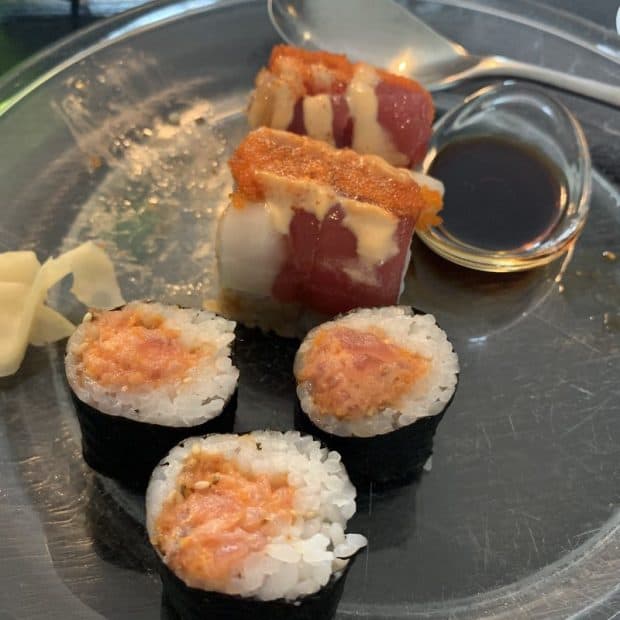 We ordered up sushi lunch on Friday for a nice treat. It was sooooooo good.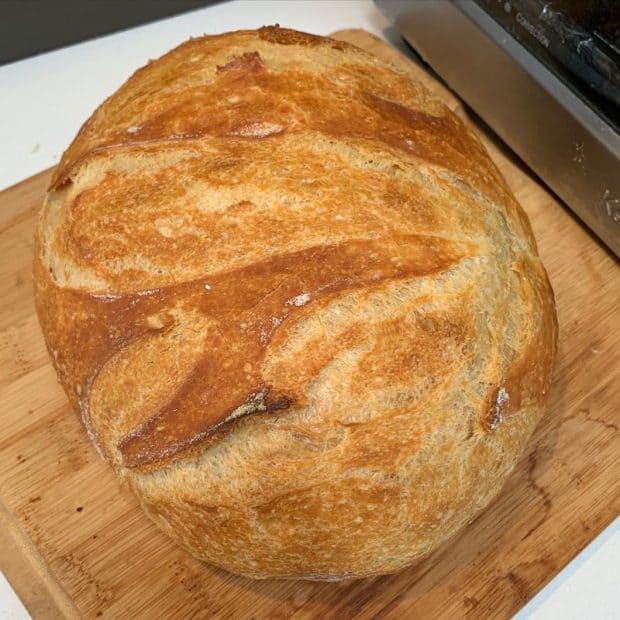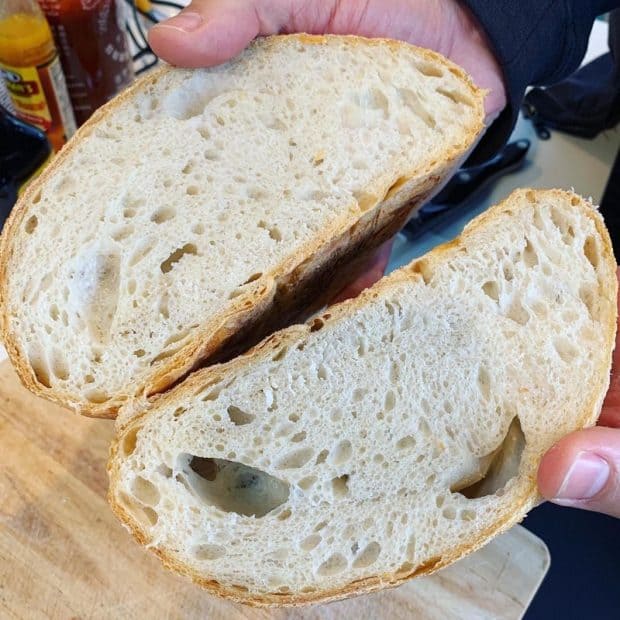 I made another killer loaf of bread.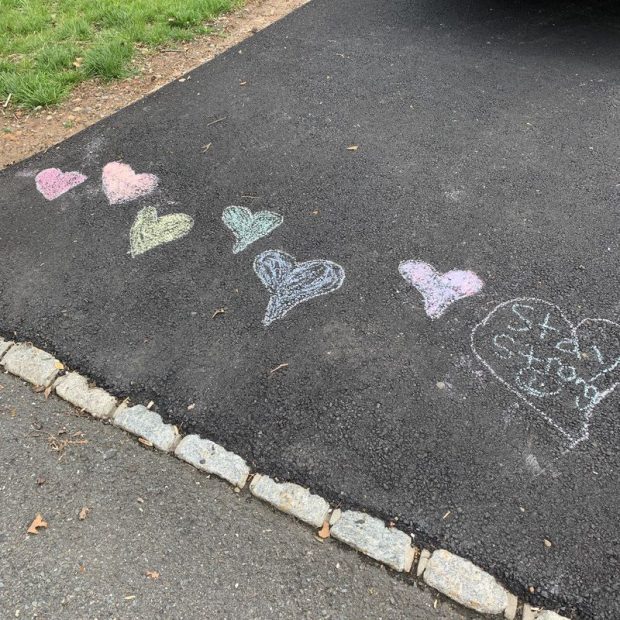 Trying to keep my youngest busy with some chalk drawing…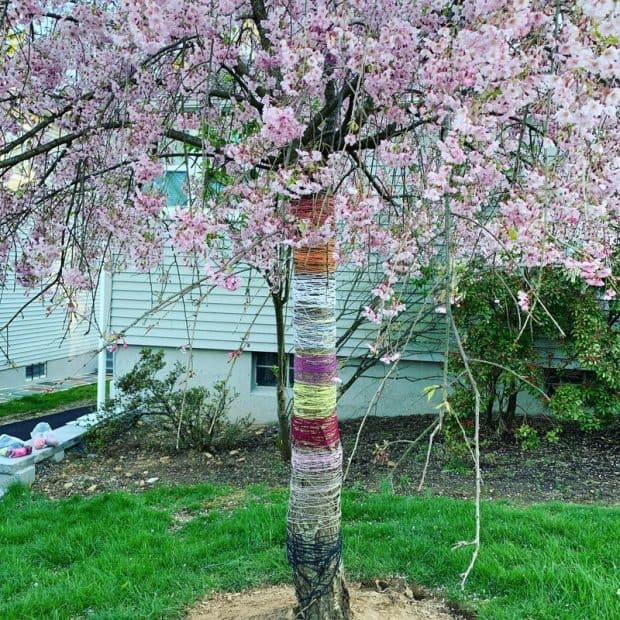 And yarn bombing the cherry tree for Earth Day.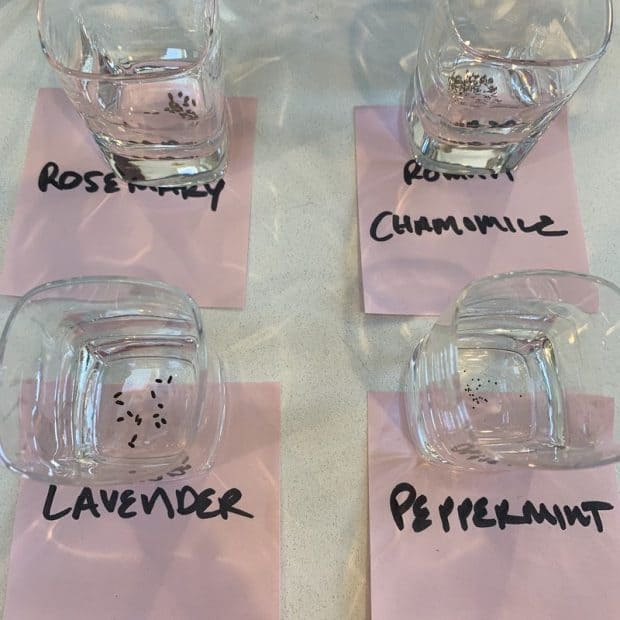 I have started growing some herbs! And believe it or not, the Roman Chamomile is already growing!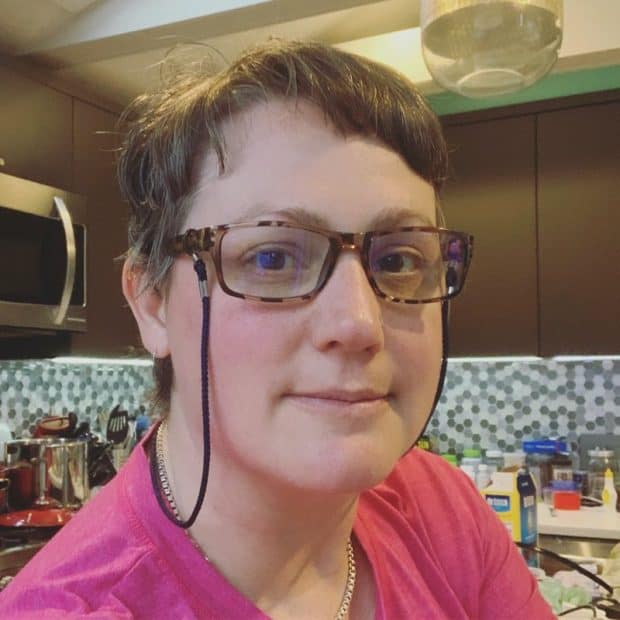 I've started wearing reading glasses to do work more often. They really help me from getting eye strain and they block blue light too.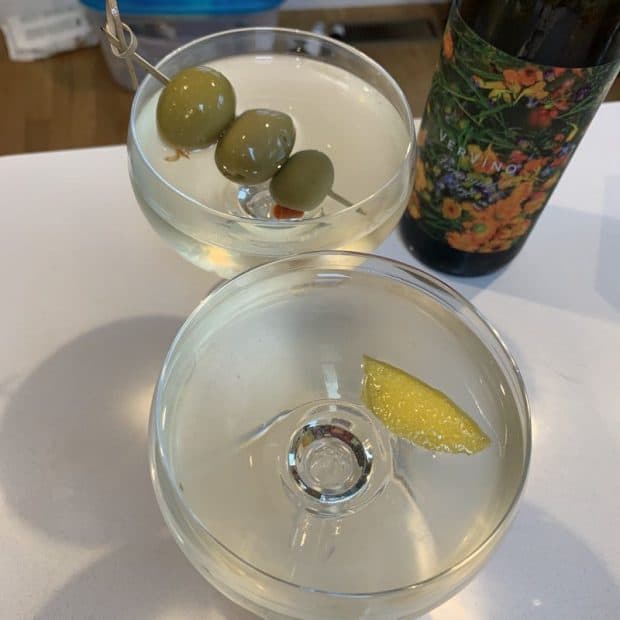 And finally, we started our Friday off with some gin martinis. Yum! (Never thought I would say that.)
Have a great week everyone! Stay home and stay safe.