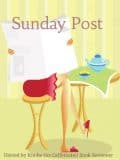 The Sunday Post is a weekly meme hosted by Kimba @ Caffeinated Book Reviewer. It's a chance to share news. A post to recap the past week, showcase books and things we have received and share news about what is coming up for the week on our blog.


---
Don't even ask me what really happened this week because I HAVE NO CLUE. I spent most of the week asking "Is today Tuesday? Friday? What day is it?" Every day is blending into the next. If it weren't for the structure of school-from-home, I wouldn't have even known it was a weekday. Weekday? What's that?
My week was mostly: morning walks with Lulu, helping with school work, editing STOLEN FLYGHT, making food, making masks and scrub caps, knitting, listening to audiobooks/podcasts, sleeping. Hmmm, that's about it.
Every day has been both easy and a struggle. Life is definitely easier when I don't have to go anywhere. But it's also a struggle to stay focused. I'm sure many are feeling the same way, so this will be relatable. We're definitely privileged enough to do this shelter-in-place, so for that, I'm grateful. It's just fraying my sanity at the edges.
The other good thing that happened this week was that I saw all of my knitting buddies in a Zoom meeting on Friday! I hadn't talked to many of these ladies in YEARS, and it was delightful. Really, a balm for the soul. We made it a standing thing, so I hope to tune in again this coming Friday.
Let's get to the photos…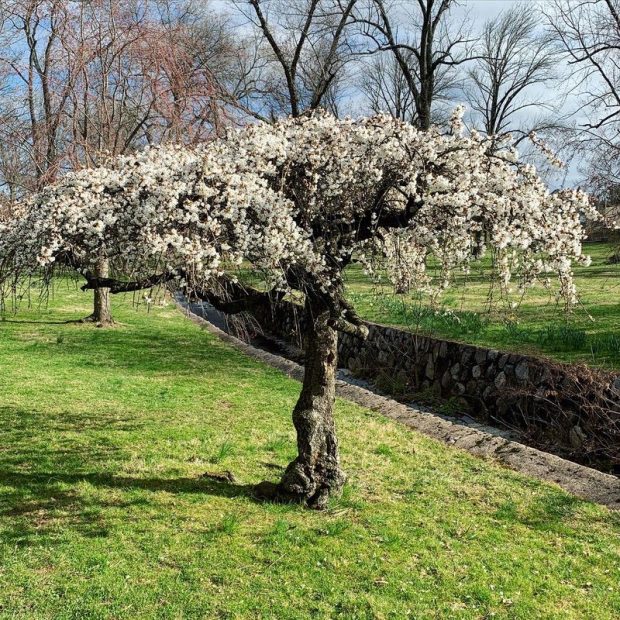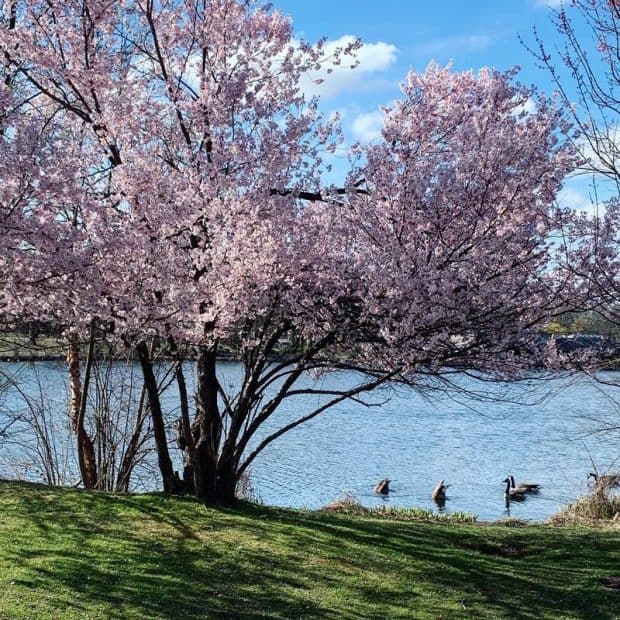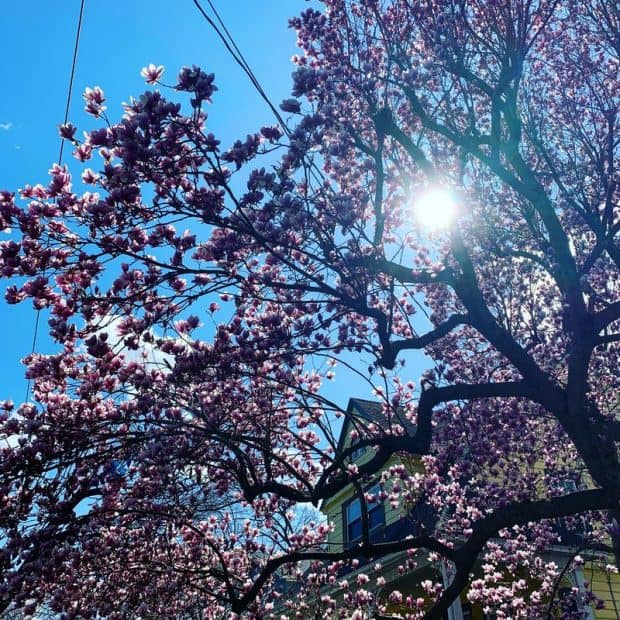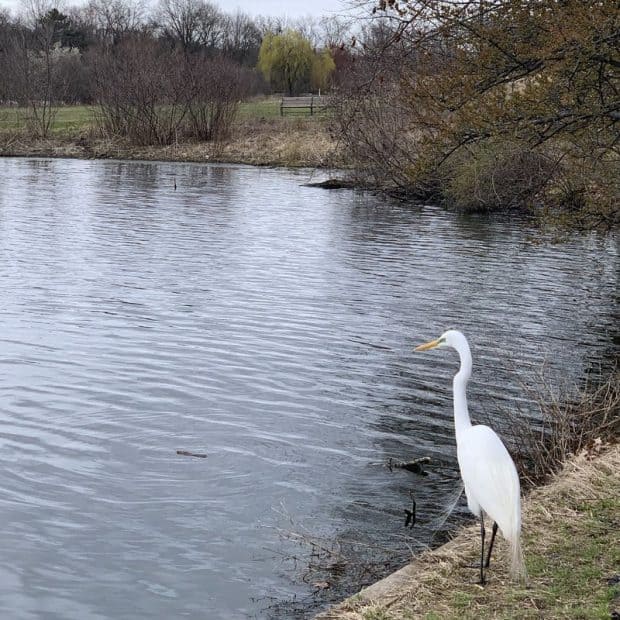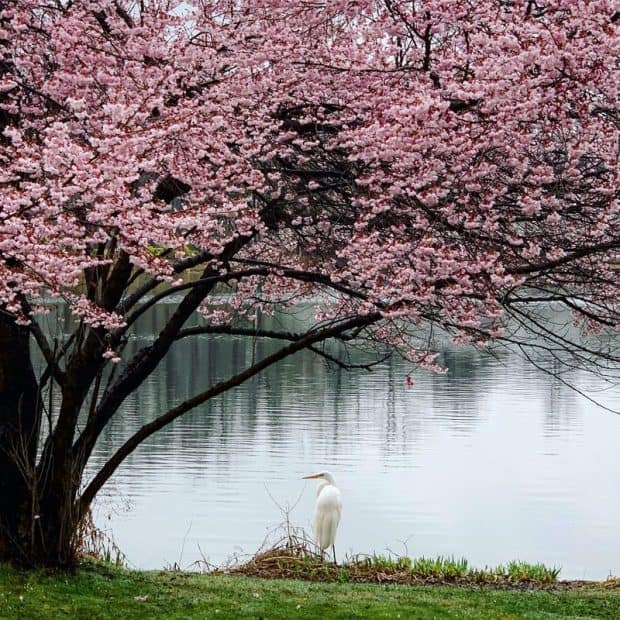 I'm spending time every day outdoors, and spring is coming to this part of the world! Lots of beautiful trees and plenty of wildlife.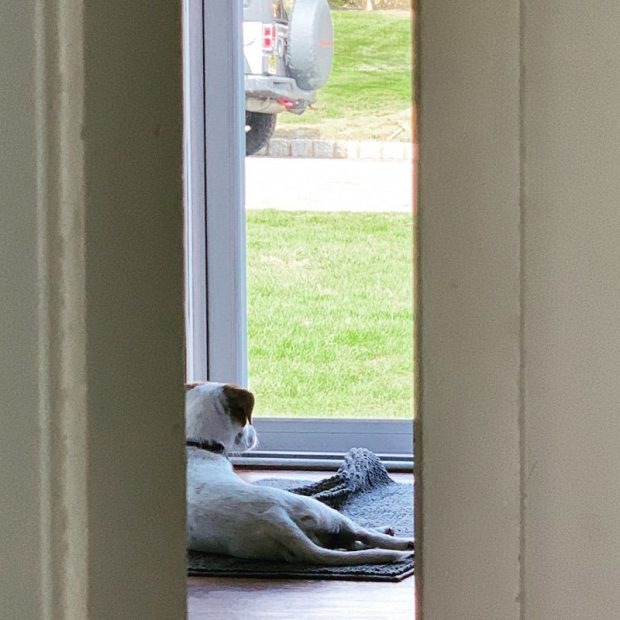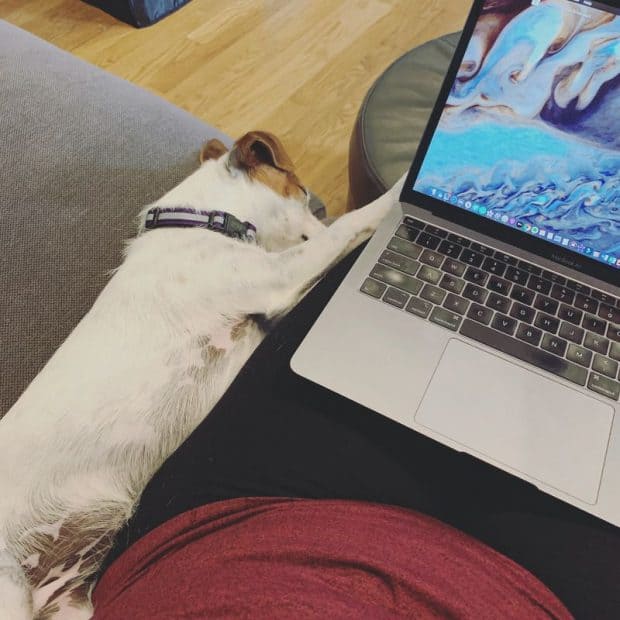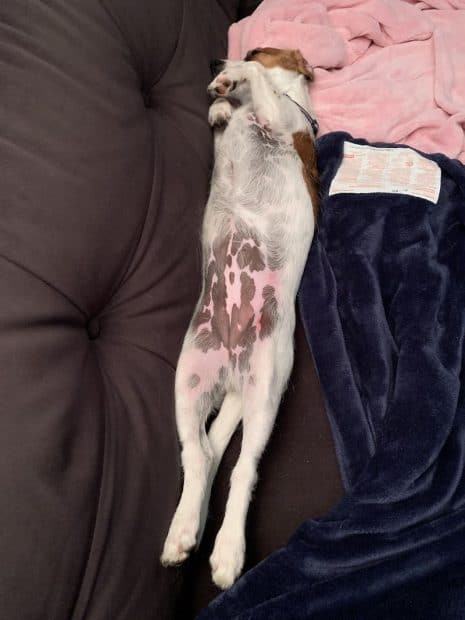 Lulu continues to charm us.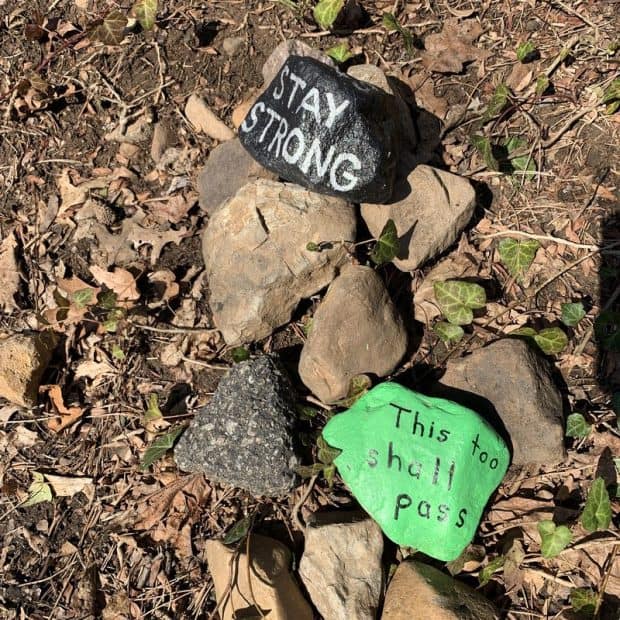 My neighborhood is helping us stay strong.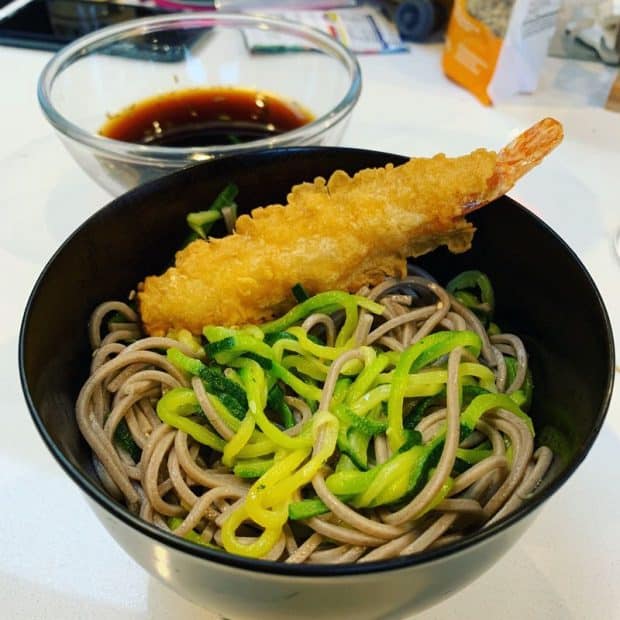 I've been eating low-carb and that means I'm eating less Japanese, which is a bummer. So I improvised on this meal so I could have soba and tempura shrimp. I substituted half my soba noodles for zucchini noodles instead.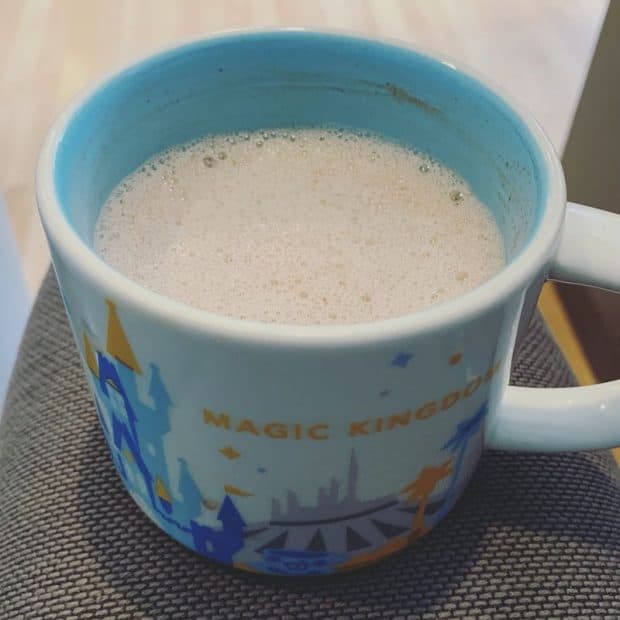 I've been enjoying tea lattes a lot. It's the little things.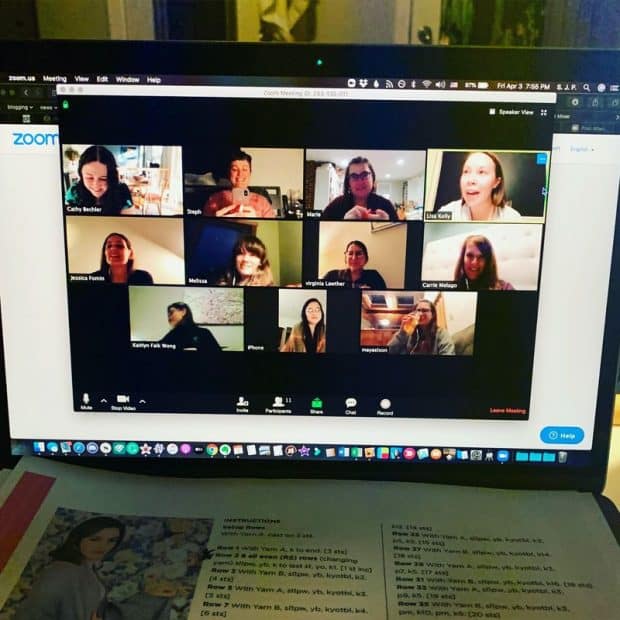 And finally, my knitting Zoom meeting! All of these ladies were a part of our Spiders Knitting Group in the 2000s. It was nice seeing them all again.
I hope you have a great week! Stay home and stay safe.