February had an extra day and yet it felt like this month was twice as long as usual. But here comes March and the spring! Yay!
What Happened With February's Goals?
Continue to write Flyght Book 6. I have made significant progress on this book! I'm now past the 50k mark and I intend to finish this month.
Close out my Move Rings every day on my Apple Watch. Unfortunately, I missed having a perfect Move record in February because of vacation and I DON'T REGRET THAT ONE BIT. It was only two days I didn't hit my Move record. Not bad.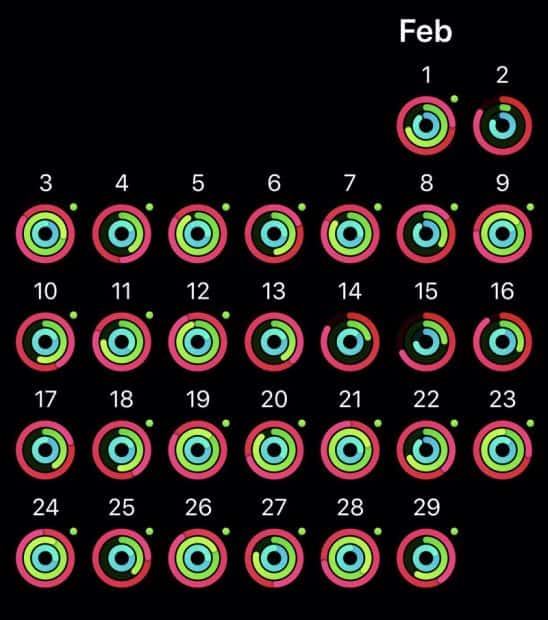 Start our bathroom remodel! We did not start the bathroom remodel this month due to a wait on permits. We did order our vanity and pick out tile.
Go on vacation. Our vacation was awesome. We had a great time and everyone ate, sat in the sun, and relaxed.
Audiobooks, reading, and knitting. I read a book on my Kindle while on vacation and I listened to a few audiobooks. I did knit a little, but only a little.
Watch at least one Masterclass. I'm halfway through my Space Exploration Masterclass.
Goals For March
Finish Flyght Book 6. If all goes well, I should finish this by the 15th or 20th this month.
Finish editing Flyght Book 5 and get it off to my proofreader and then to my ARC team. This book is almost done! I have been working on one or two chapters a day WHILE also writing Book 6. Then once that is done, I need to Grammarly each chapter and listen. I should be at that task this week. Once that's done, it's off to my proofreader!
Close out my Move Rings every day on my Apple Watch. I have a better chance of hitting this goal this month.
Make it through a Girl Scout camping trip. I did this camping trip three years ago and it was a disaster. This time I'm better prepared and I think it will go better. Still, I'm not looking forward to it yet, and I will be happy when it's done.
Start our bathroom remodel! Maybe this is the month we finally get this project moving.
Audiobooks, reading, and knitting. Continue with audiobooks while walking Lulu, and I'd like to read a book while at GS camp. There's lots of downtime between activities where I can just choose a corner and read.
Finish my Masterclass. I plan to finish the Space Exploration Masterclass this month.
Have a great March everyone!