We got a Fire Stick for Christmas and I love it! I just turn on the TV and it's there. Compared to booting up the PlayStation and waiting for updates and navigating to the streaming apps, the Fire Stick is a piece of cake. So we've been watching shows each night before bed around here and getting caught up on TV. For 2020, I'm going to be talking more about the things I'm doing to stay creative and watching TV is one of them! Yes, it's not just mindless entertainment. :)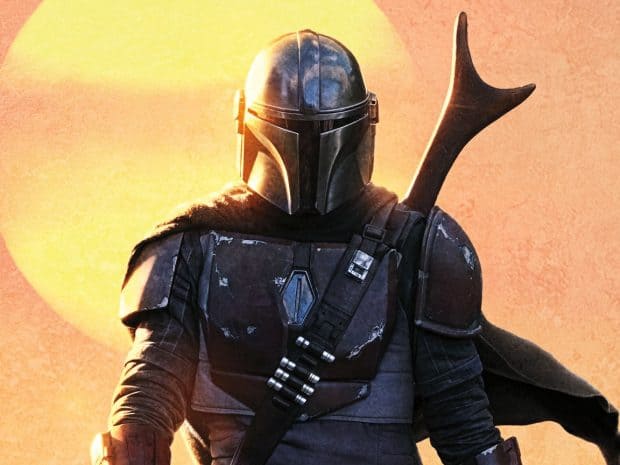 First up is The Mandalorian (Disney+ Subscription). We waited over a month to get Disney+ so that we could binge-watch all the Mandalorian episodes in a few days. And let me tell you, this was a HARD and DIFFICULT wait. Because literally everyone on Facebook talked about the show and how much they loved it for weeks. I wasn't sure what to think by the time we finally got into the show! But I did really enjoy it. It had both humor and heart. The episode concept of having an over-arching plot line while still having side adventures really speaks to me as a writer. Some of the side adventures were better than others but that's to be expected. This is a great addition to the Star Wars universe!
I really loved Baby Yoda (of course) and the fact that he was a puppet and not CGI. It made him feel more real. Gina Carano as Cara Dune really kicked ass. I loved her from the get-go. I also really loved the Mandalorian Way and this mythos surrounding their lifestyle. All around, a great show and I'm looking forward to more!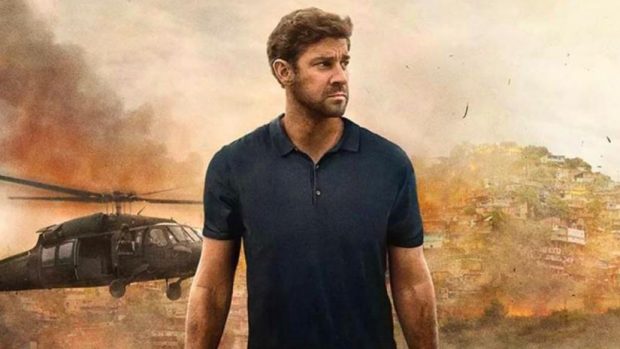 Jack Ryan (Amazon Video) Season 2 was a breath of fresh air. Though I found the story line quite predictable and kept making the connections quicker than the characters on screen, I was happy to be somewhere OTHER than the Middle East. Venezuela was an exciting backdrop for political intrigue. It was nice to see actors and actresses from Netflix's Narcos, too! There are so many talented Latin American actors out there, and it's a shame we in North America don't get to see them as often. We finished this one pretty quickly! And I think they have a solid setup for the next season.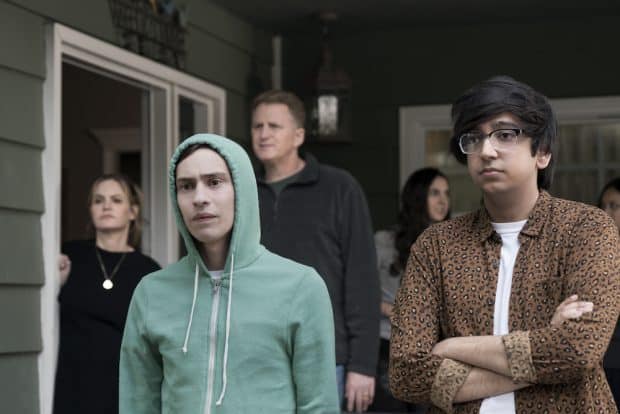 During my lunch hour I've been watching a show that came recommended to me by my aunt and cousin, Atypical (Netflix Subscription). I have been really enjoying this one! There are moments when I'm near tears and then I'm laughing at something that I shouldn't be laughing at. Sam, the main protagonist, is an 18-year old with autism who loves penguins and Antarctica. He's mainstreamed at his public school and gets by with the help of his younger sister, Casey. The first season centers around him wanting to get a girlfriend and how that journey changes him. This show has great side characters too. I loved the sister Casey especially. She ribs on Sam fiercely but always in a way that you can tell she loves him. Unfortunately, I'm not a Jennifer Jason Leigh fan and her character's actions in the first season didn't endear her any more to me. Still, this show is well-acted and sweet and so easy to get sucked into.
I literally laughed till I cried when I saw the scene in this gif. Omg. The best.
So, that's what I've been watching lately!
What have you been watching? Tell me so I can fill up my queue!