Let's start off 2020 with a new release! LOST FLYGHT, the fourth book of the Flyght Series, is now available for purchase! If you pre-ordered it, it should be on your ebook readers already. There will not be a paperback available for this book.
I had been looking forward to writing the events in this book for over a year! It was finally time to deal with Cressida and to show off another planet in the Duo Systems. Plus, more intrigue about Vivian's brother. It's a really thrilling book!
I really hope you enjoy it. Have a great weekend reading, everyone!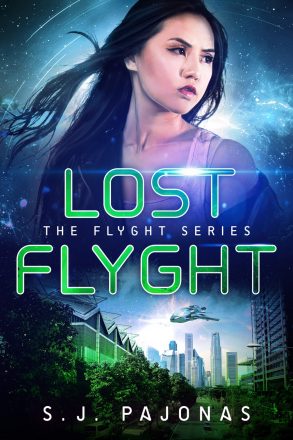 A frustrated captain. A starship on the fritz. Can she salvage her smuggling trade before jealous rivals knock her out of the galaxy?
Vivian Kawabata feels like her wings have been clipped. With her broken ship in the repair yard, and her crew begging her to take a break, she agrees to a private villa getaway with the chance to seduce her new hot medic. But her beach vacation becomes a stressful battleground when an ex's former consort swoops in with a destructive agenda.
With her family's farm at stake, the only way to outmaneuver the cutthroat may be by getting back to her roots… and extraordinary plants. But even if she digs up the dirt she needs, she still has to deal with in-laws, shady shopkeepers, and a shocking discovery aboard her ship.
Can Vivian get her vessel and her men aloft, or will her operation crash and burn?
LOST FLYGHT is the fourth book in the Flyght Series of sci-fi reverse harem romance. If you like seductive space operas, warp-speed world-building, and high-octane twists and turns, then you'll love S. J. Pajonas's star-struck tale.
Note: This is a slow-burn romance series!
Amazon Apple Books Nook Kobo Google Play Smashwords
Direct via PayHip



Have questions about buying direct?
Enjoy LOST FLYGHT! I'll see you around here next week!