It's our last Book Chat of the year and last Book Chat of the decade too. I'm still trying to wrap my head around that concept. It'll be a new decade in only a few days…
Anyway, these are not the last books I'll read/listen to in 2019, but I'll roll any last books into the first 2020 Book Chat next year.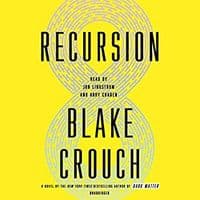 True to my word, once I had read the Forward story by Blake Crouch, I immediately went out and got more of his work. I borrowed RECURSION from the library and absolutely loved it. It had everything I wanted in a great story, and it kept me guessing and guessing. If you love a good time travel novel, wrapped up with intrigue, real science, a little romance, and a whole lot of wow, then you'll definitely want to read RECURSION.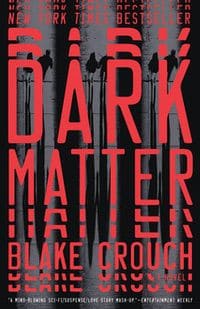 After RECURSION, I also got DARK MATTER from the library which I totally devoured over the course of a weekend. This book had the same feel as RECURSION, except where RECURSION was about time travel, this one was about alternate universes. Blake Crouch is so good at setting up a story and keeping the reader guessing. I didn't know how it was all going to resolve until the ending was right there and I was experiencing it. Fantastic writing!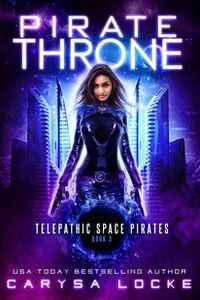 I've been looking forward to PIRATE THRONE for ages! I was so happy when it hit my kindle, and I was not disappointed to read this fabulous book in the series. In this installment, we get to learn a lot more about how the pirates came about and more about Mercy's past. Everything in this book felt necessary and right, leading us to the inevitable conclusion that there's a big fight ahead, a war. I especially loved all the details Locke included in this book. I felt like I learned so much!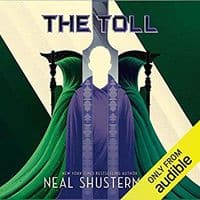 Neal Shusterman is, hands down, one of my favorite authors now. He weaves such a great tale into every single one of his books. This was a great ending to the series, and if you haven't read SCYTHE or THUNDERHEAD, you must go do so now. These books are so rich, so full of depths that make you think and leave you in awe of Shusterman's storytelling talent. I love the way this book ended the series, in the only way it COULD end. I won't give anything away, but it was very satisfying. Ahhhh. I'm sorry this series is over, but I'm glad I got to read it.
What have you been reading lately?