Happy Friday everyone! We're cruising into Christmas week with less than five days to go before Santa's arrival. So why not pick up a few cozy mystery books to enjoy by the fire! Here's another great cozy mystery 99¢ promotion for you…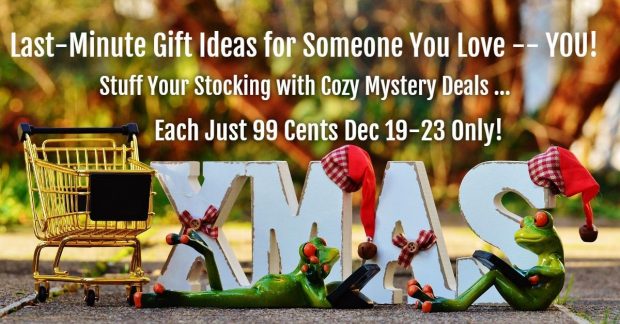 Check out the Last-Minute Cozy Mysteries Promo!
With Christmas next week, posting to the blog will be scarce, and then I'll pick back up in the week after to share a look back at 2019 and my goals for 2020. Be sure to drop by Instagram to see what I'm up to there!