Hello awesome readers! Happy Thanksgiving from everyone here at the Pajonas household!
Our usual routine for Thanksgiving is to load up into the car and make the harrowing trip across Manhattan to visit family on Long Island. But that's usually a really long day, both in the car and at the in-laws. We have a new dog who's slowly getting used to being alone during the day for short stretches. I didn't want to crate her all day, so I thought we'd stay local. My cousin, who lives only 20 minutes away, invited us over for the day, so we went there and had a great time! Lots of food, family, chatting, and games. I'm so glad we went.
I did a lot of cooking and prep for today including making a seitan "turkey" breast with gravy, apple crisp, glazed beets, salad, and mashed sweet potatoes. We brought it all over to my cousin's house and she added stuffed shells, stuffing, cauliflower, and mashed potatoes. It was all delicious! I'm so glad we decided to do the holiday together.
Today I'm really thankful for a lot of things in my life, especially my family. I'm also thankful for this opportunity to write stories and share them with the world.
If you celebrate here in the States, I hope your Thanksgiving was joyous and happy. I'll be back tomorrow!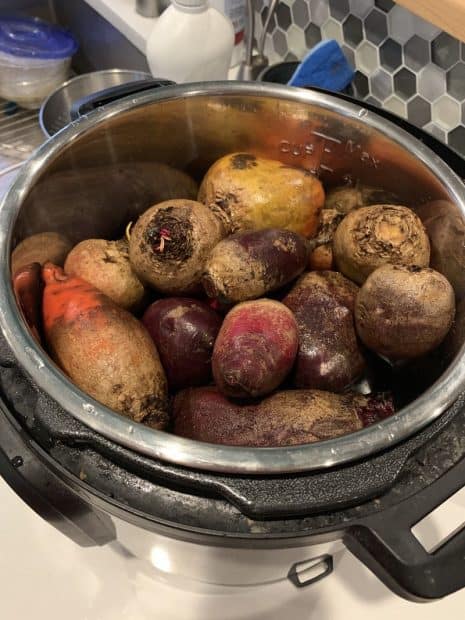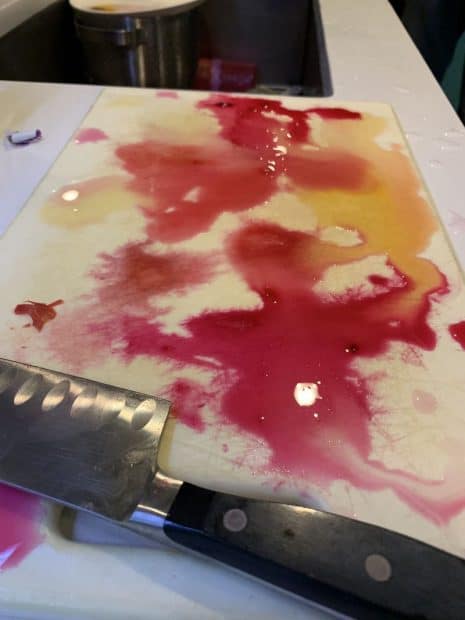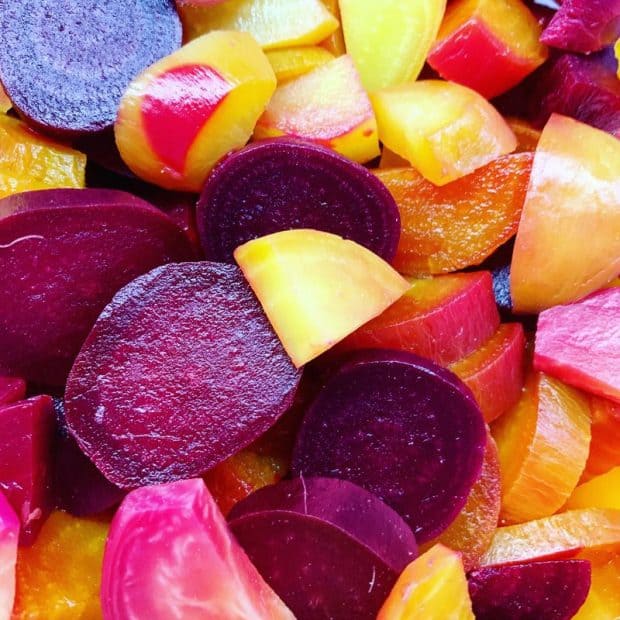 I cooked up a whole lot of beets for Thanksgiving dinner. They were so pretty!