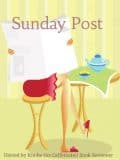 The Sunday Post is a weekly meme hosted by Kimba @ Caffeinated Book Reviewer. It's a chance to share news. A post to recap the past week, showcase books and things we have received and share news about what is coming up for the week on our blog.


---
I apologize, once again, for the abundance of Lulu photos. She's new to this house, so we're all kinda smitten with her. Pretty much all my writing time lately has been with her by my side, and any other time is spent running after her, taking her outside to do her business, or cleaning up after her.
On Monday, Lulu got sick again. We're not really sure what happened, but she wasn't right. She ran a fever, her stools were loose, and then she started puking. We had to take her to the emergency vet again for antibiotics and a top-up of fluids. She was much better by the evening, but that emergency took up most of the day.
On Tuesday, I had my LAST PHYSICAL THERAPY session! Yay! I graduated and gave my PT a big hug. He got me from walking with a cane on my first day to walking 3 miles a day again. I had tears in my eyes when I was done. I ran some errands afterward and spent the rest of the day working.
Wednesday was a holiday, Yom Kippur, so the kids had off. We aren't Jewish, so we didn't do anything but take the day off. The cleaning ladies came in the morning, so we set up the pack & play in the basement, and me and the kids hung out down there with the dog while the upstairs was being cleaned. In the afternoon, my youngest child had a friend over. Then we all went to tennis, and I cooked dinner.
Thursday was my busy day. I went to pottery in the morning then came home to hang out with the dog. In the afternoon, we had my youngest's tutor here.
Friday, I was supposed to go see my doctor but she canceled on me because of a patient emergency (it happens), so I went grocery shopping and then hung out the rest of the day getting work done with the puppy at my side.
Saturday was busy again! My youngest was gone all day for pumpkin picking with a friend. We spent the day getting little stuff done around the house and I worked as much as I could. I didn't close my computer until after 10 when I had finally got all my words in for the day.
Today, my oldest was away all day at a BBQ, and I worked all day while also cleaning the house, baking bread, taking care of the dog, washing the dog, and printing out stickers for my oldest's student council campaign.
In work news, I finally crossed the 10k mark on Flyght 5! The story is coming along! I can feel that this one will be one hell of an emotional ride. I'm also almost done with my final proofread of Flyght 4. I'm working on that one at 3 chapters a day, on the side of everything else I'm doing. I should be done with it tomorrow.
What else happened this week?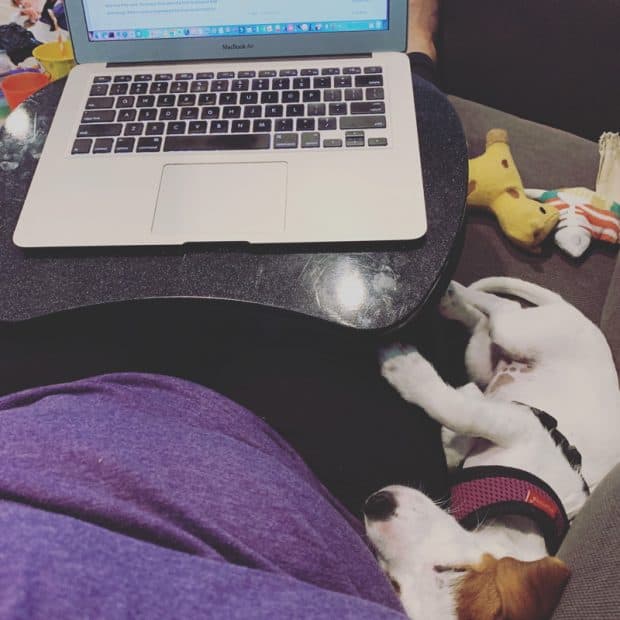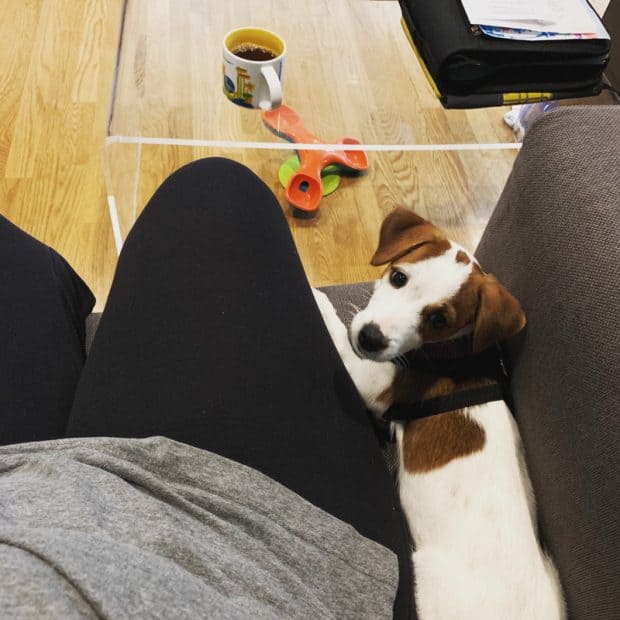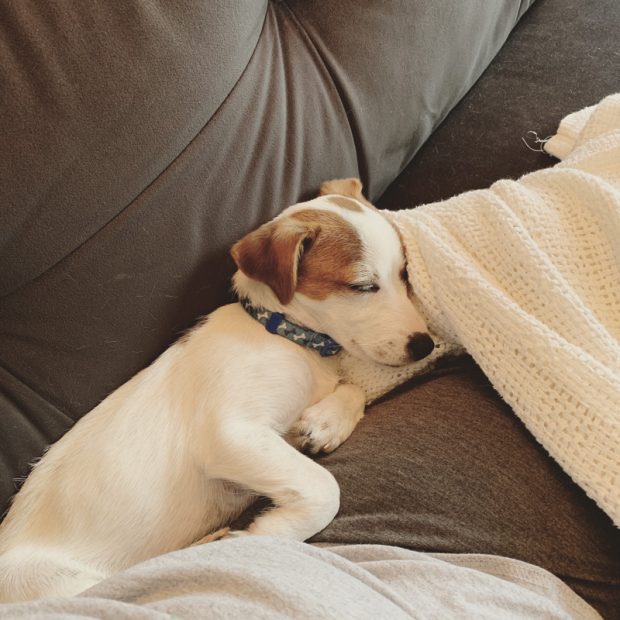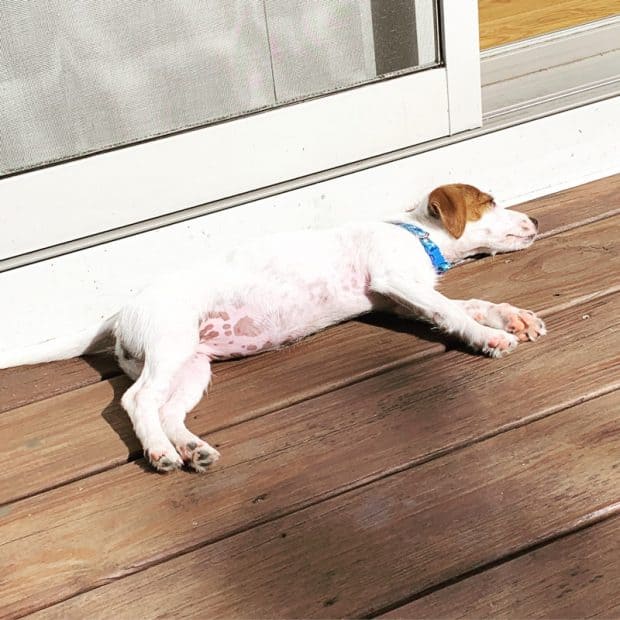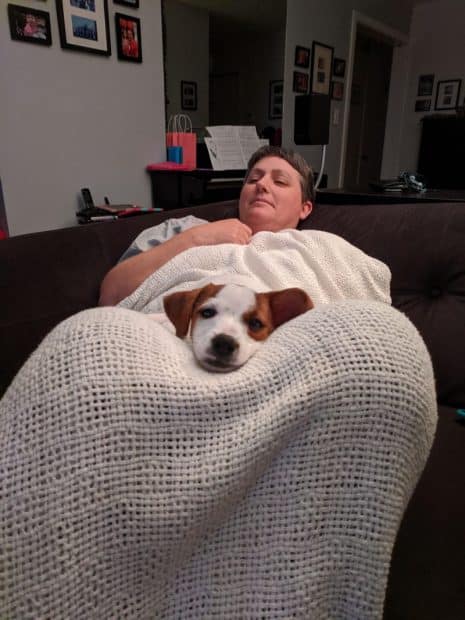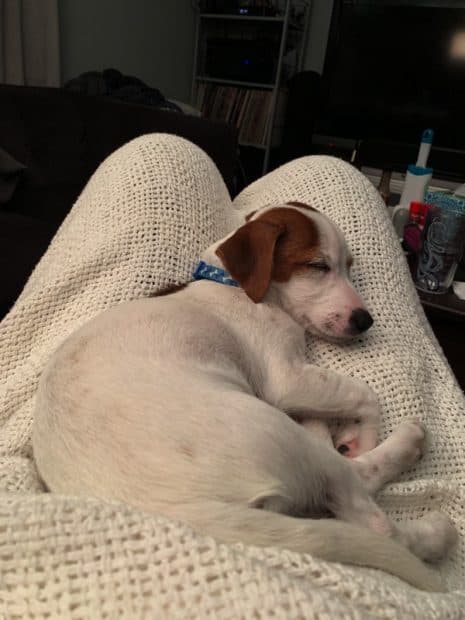 Behold, Lulu! In all her cute, sleepy glory.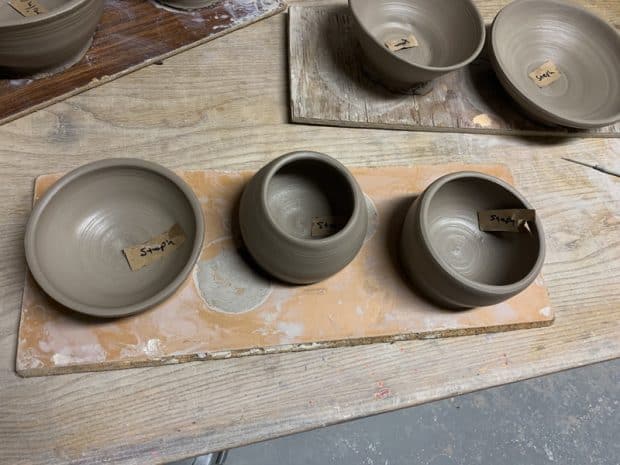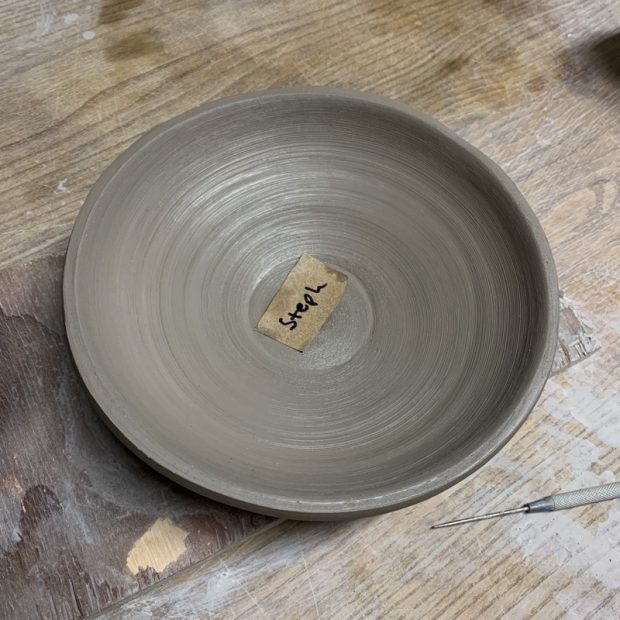 I made a few new things at pottery this week! Next week, it's going to be all trimming.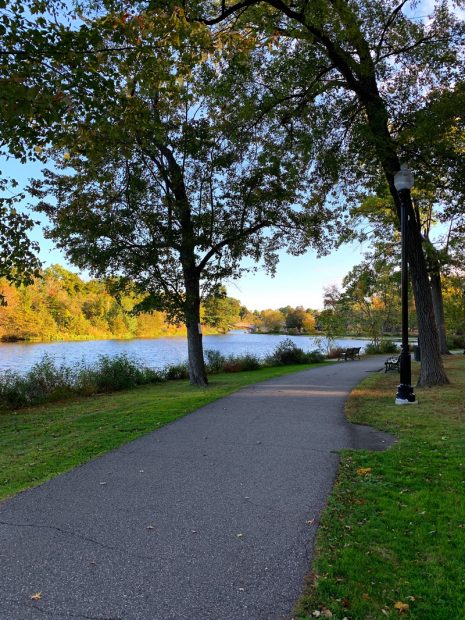 My park has been beautiful this week!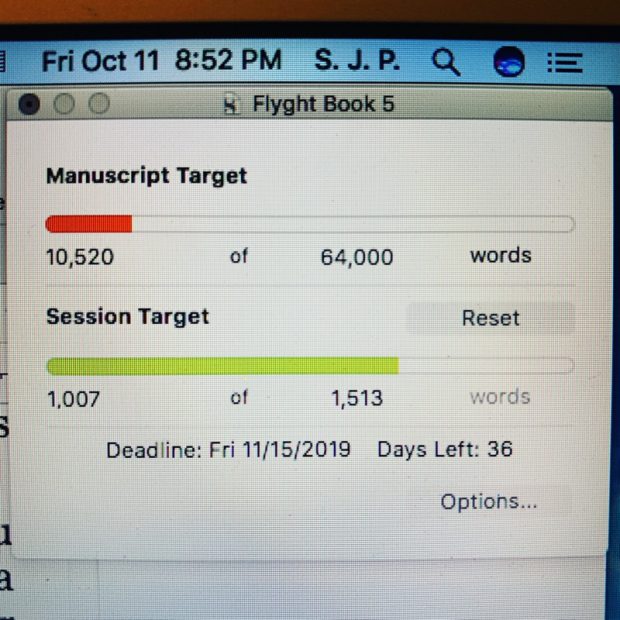 And I crossed the 10k mark on Flyght 5! Yay!
Have a great week everyone!