I haven't had a Book Chat since July! And it's not because I haven't read anything. I did get quite a few books read at the end of pool season. I've been absent from Book Chats because I've just been so busy. So much writing and editing! Let's talk about what I've been reading for fun on the side.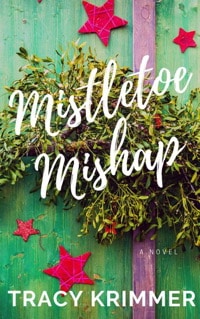 MISTLETOE MISHAP by Tracy Krimmer
MISTLETOE MISHAP is the newest holiday novel from Tracy Krimmer! I read it in pre-release and loved it. When Alexis is left at the altar, she makes a horrible scene and loses her job. What better way to recuperate than to spend some time at Mistletoe Manner in Colorado. I loved how she met Grayson, the romantic interest in this book, and I eagerly followed along as she made both great and poor decisions that led to a truly satisfying ending. Another page-turner from Krimmer!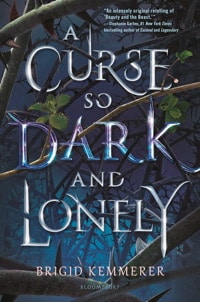 A CURSE SO DARK AND LONELY by Brigid Kemmerer
I read A CURSE SO DARK AND LONELY while on vacation at the end of August, and I could not put it down. Once I bought into Emberfall and Harper, the rest was like candy I was addicted to. I loved Harper's tenacity, and Rhen's dedication. Grey had me in the palm of his hand. I could really feel how much Kemmerer loved writing this book. There was a lot of heart and soul put into it. Considering how hard it is for me to suspend my disbelief with fantasy, I'd say this was a winner.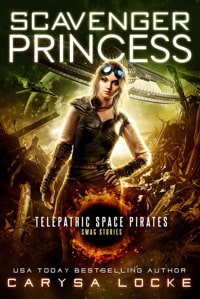 SCAVENGER PRINCESS by Carysa Locke
This book kinda fell into my lap. I love Carysa Locke, and we're pretty good friends now, reading each other's books before publication. I didn't even know she was writing this one! And I was so happy to be back in her universe with this swag story. SCAVENGER PRINCESS follows a Talented woman as she tries to make a living and enough credits to buy out her slavery contract and escape from her sucktastic life. I really enjoyed her interactions with the three men on the broken-down spaceship, and the ending had me on the edge of my seat! This is a standalone story in her universe, if you want to check out some awesome Telepathic Space Pirates!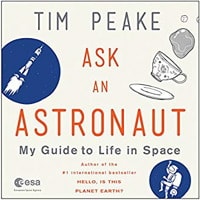 ASK AN ASTRONAUT: MY GUIDE TO LIFE IN SPACE by Tim Peake
I cannot ever learn enough about space or space travel! Bring it on! In ASK AN ASTRONAUT: MY GUIDE TO LIFE IN SPACE, Tim Peake answered questions from Twitter and other social media about what's involved with flying in the space program NOW. I loved learning about all the Russian superstitious rituals, the mistakes that almost caused life-threatening problems, and all the minutiae of living and working aboard the ISS. If you love space, you should definitely check this out.
What have you been reading lately?