As part of the FIRST FLYGHT publication and sale, I have a blog/instagram tour going on right now with a great selection of prizes, one for a US winner and another for an International winner. Be sure to pick up FIRST FLYGHT for only 99¢ this week! Sale ends on Friday the 13th! (Spooky, I know.)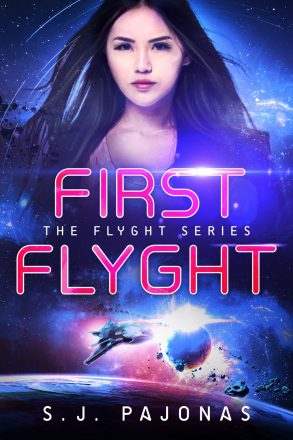 Giveaway!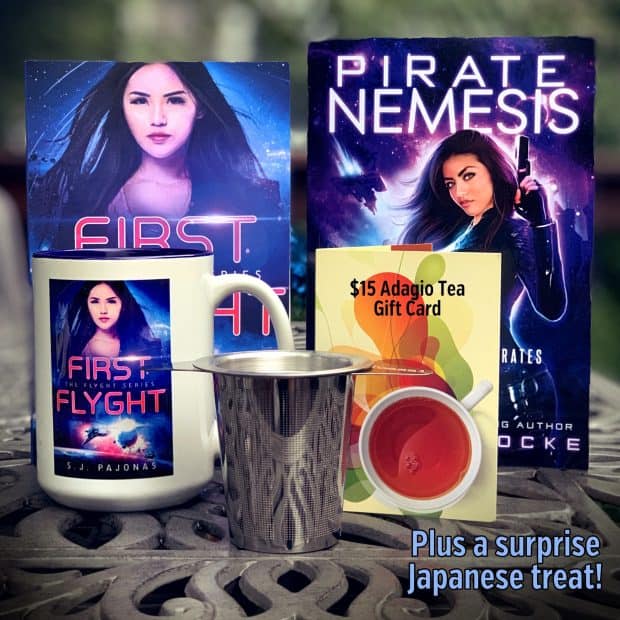 Grand prize (US Only) that contains the following products (picture above):
1 signed paperback copy of FIRST FLYGHT
1 signed paperback copy of PIRATE NEMESIS by Carysa Locke
1 FIRST FLYGHT branded mug
1 stainless steel tea strainer
$15 gift card to Adagio Teas (adagio.com)
Plus a surprise Japanese treat!
Starter Library of S. J. Pajonas ebooks – REMOVED, CRASH LAND ON KURAI, SUMMER HAIKUS, FIRST FLYGHT, and THE DAYDREAMER DETECTIVE (Open International)
For a chance to win, you can enter the rafflecopter below:
And as always, a big thank you to Lola at Lola's Blog Tours for putting together the tour and the giveaway!