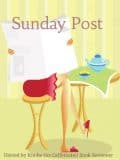 The Sunday Post is a weekly meme hosted by Kimba @ Caffeinated Book Reviewer. It's a chance to share news. A post to recap the past week, showcase books and things we have received and share news about what is coming up for the week on our blog.


---
Well, I finally updated my blog to the new WordPress 5. It'll take some getting used to but I think it'll be fine. I've been using WP5 on SFR Station now for a few months, so I'm used to it now over there. Just need to get used to it now here.
It was quite a week here! Lots happened and got done, and I'm glad some of that craziness is behind me. Lol.
On Monday, we had a super chill day at home. It was Labor Day and the weather wasn't great, so we couldn't even go to the pool. Still, it was nice to have one more day all together.
On Tuesday, we handled all the last minute extras for back-to-school. I went to PT and then took the girls to get haircuts.
Wednesday was the first day of school! Thankfully the weather was fine and everyone got where they needed to go. I dropped off the older one at her best friend's house to walk, and then my husband and I walked the youngest to school. I then went on a walk in the park! It was nice to be back to a normal routine. In the afternoon, it was back to tennis! And then we ordered in food for dinner.
Thursday, I had physical therapy in the morning. In the afternoon, my youngest started her tutoring again. Nothing major happened!
Friday was my big day. FIRST FLYGHT published! Yay! I'm so glad it's finally out there! I went out for my celebratory breakfast with my husband, handled all the book launch tasks, had a light lunch at home, and then went into the city for the evening. We got a babysitter for the evening because we had tickets to go see Vampire Weekend at Madison Square Garden in Manhattan. So my husband and I took the train in, the subway downtown, and went to Nobu Downtown for dinner. The food was fabulous! I'm so glad I finally got to eat there! Then we took the train back uptown and made it to MSG just in time for Vampire Weekend to go on. We got home around 11:15pm and BOY was I tired! That was a lot of walking and stairs for someone that broke her leg six months ago. I held strong though!
Saturday, I had PT again in the morning and I WAS TIRED. I just barely made it through. I spent the day yesterday updating iPhones and iPads, backing everything up, and keeping my feet elevated. By the time the day was over, I was a swollen mess.
Sunday, today, I have been working all day so far. Updates to SFR Station this morning and updating my website backend today. I deactivated a ton of old plugins and made sure everything I have installed will play nice with the new install.
In writing news, I am working on HIGH FLYGHT edits. I hope to have them done in 10 days, and then it's on to LOST FLYGHT edits. I want to be writing new material the second week of October, so gotta get going! I need to work on some BROKEN FLYGHT teasers tomorrow.
What else happened this week?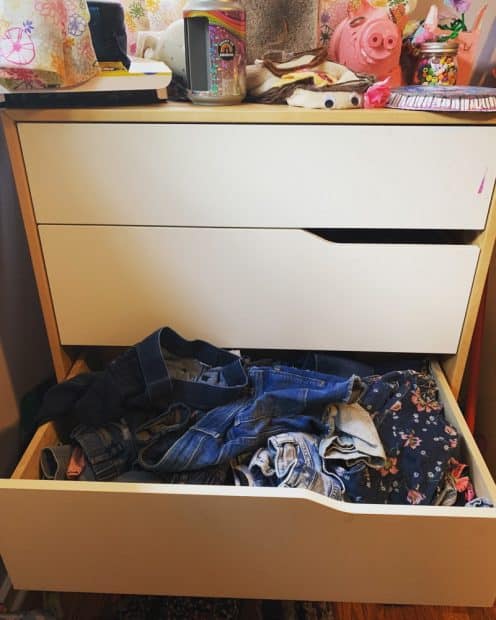 Spent time on Monday cleaning out my daughter's clothes and handling her closet abomination.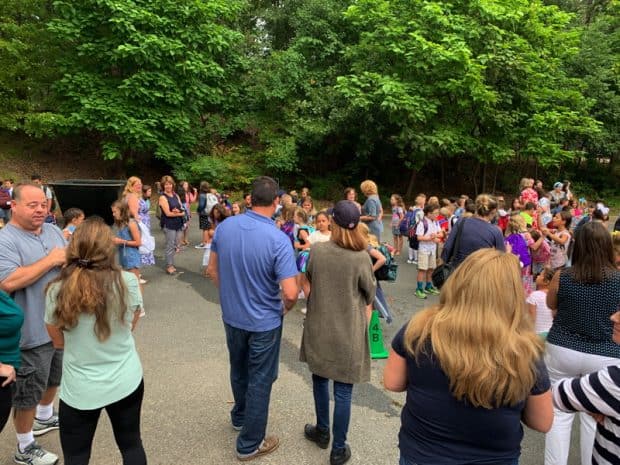 Back for the first day of school! The blacktop is always a mob of parents on the first day.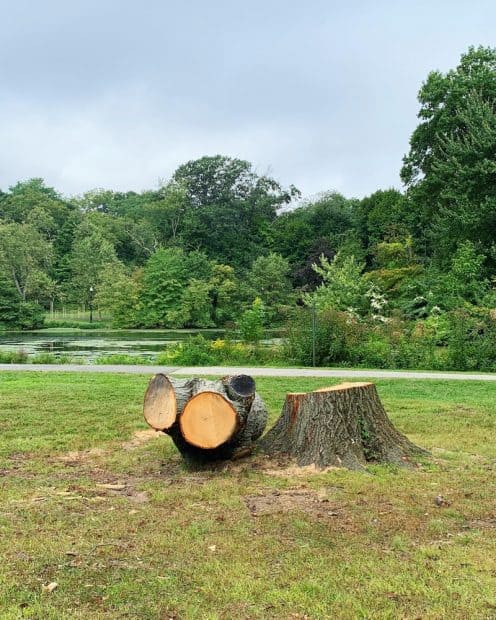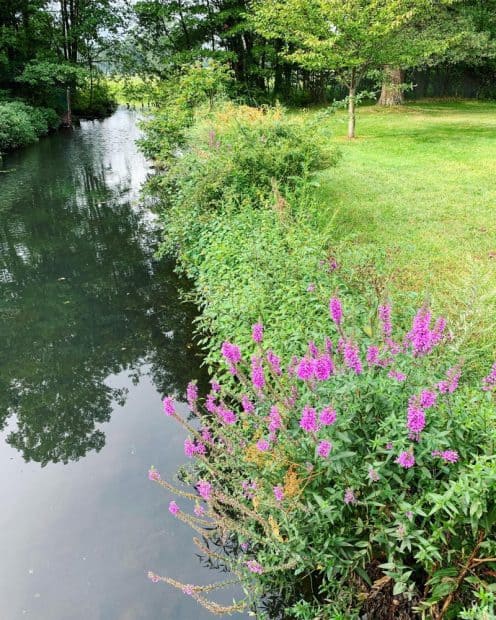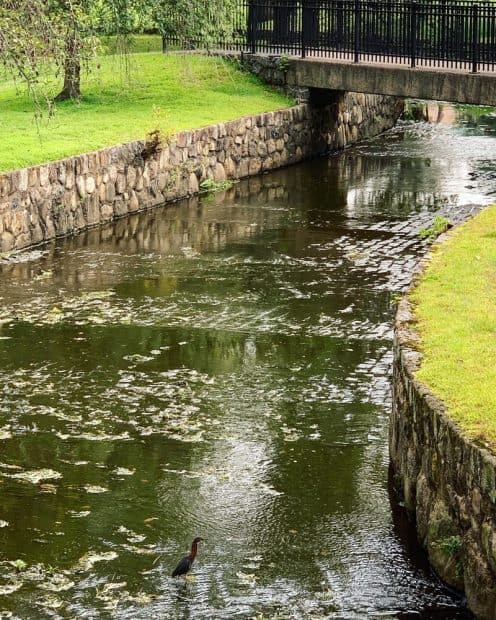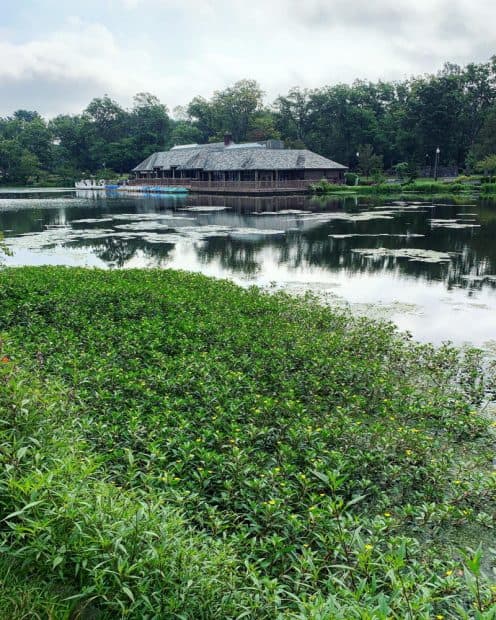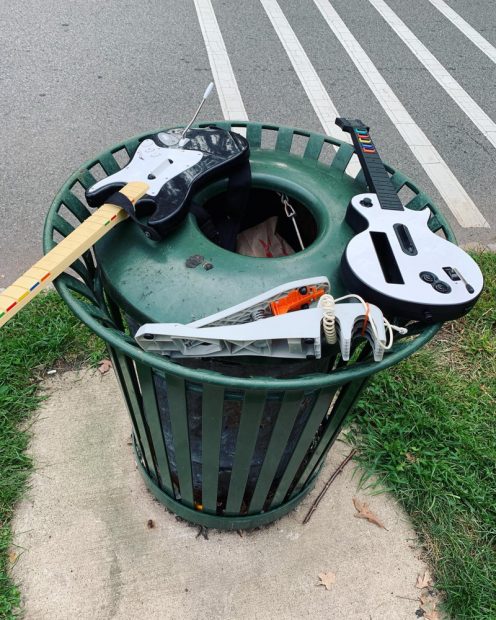 Scenes from my walk in the park on Wednesday.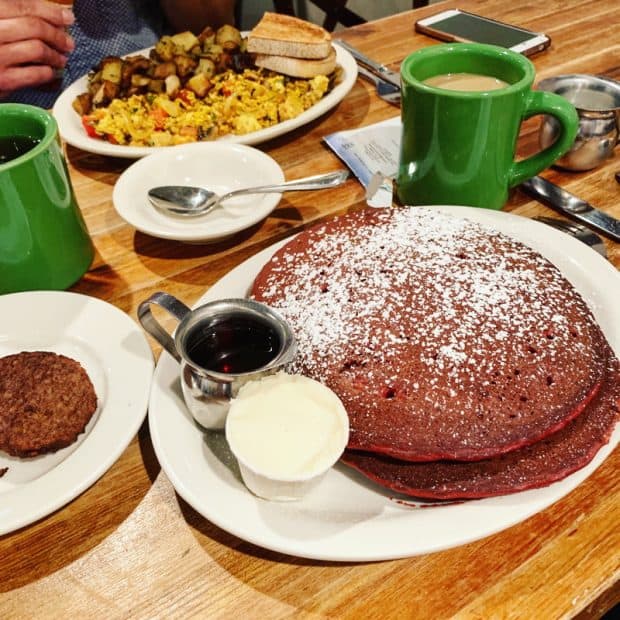 Celebratory breakfast for the launch of FIRST FLYGHT! Red velvet pancakes. Mmmm.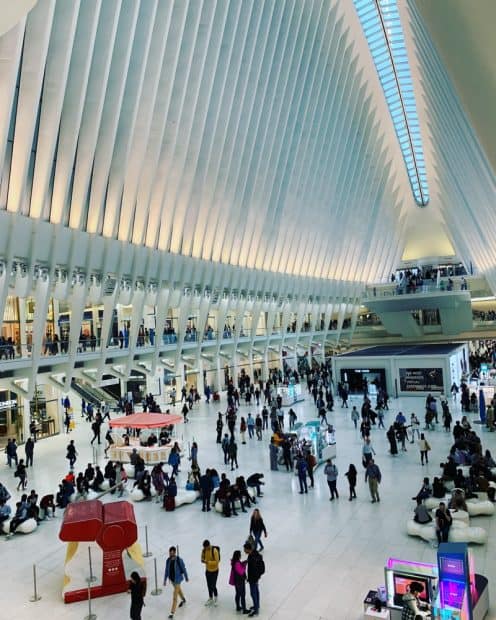 Finally saw the Oculus at World Trade Center.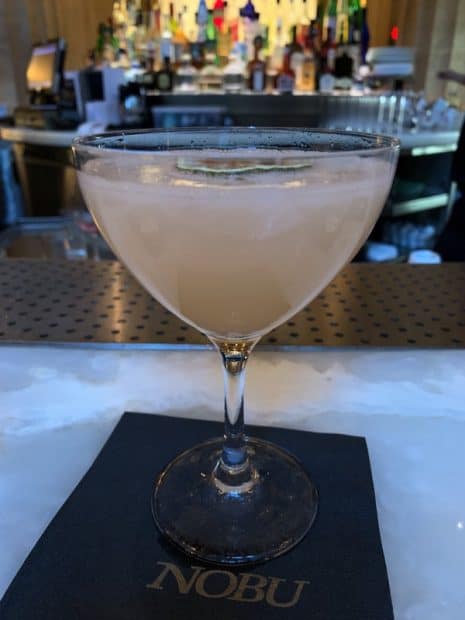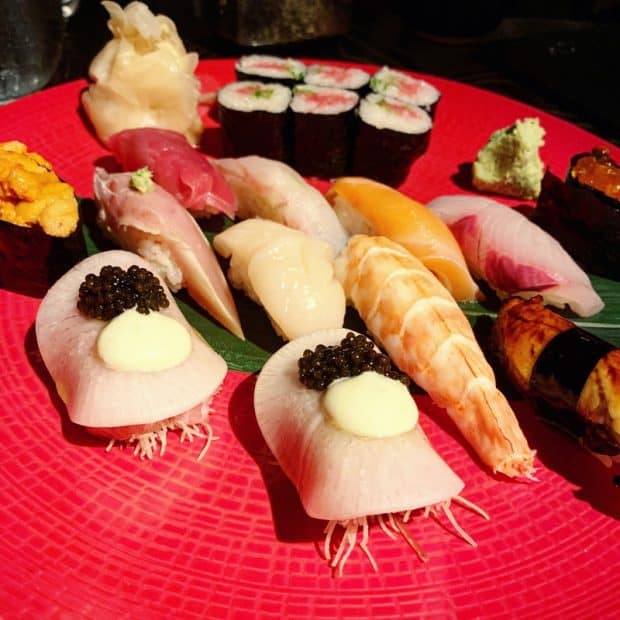 Dinner at Nobu Downtown was amazing! Loved my grapefruit martini and all the sushi.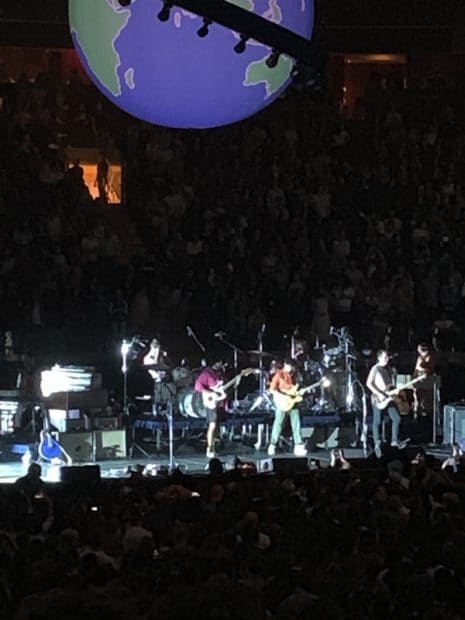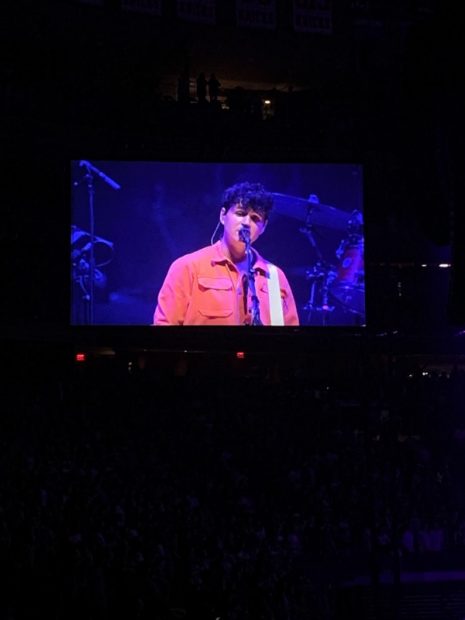 Vampire Weekend was so great! My babysitter arrived to watch the girls and told us that she went to the lead singer's, Ezra's, bar mitzvah. Lol. Ezra grew up three towns from where we live now. She called him "Little Ezra." I laughed so hard.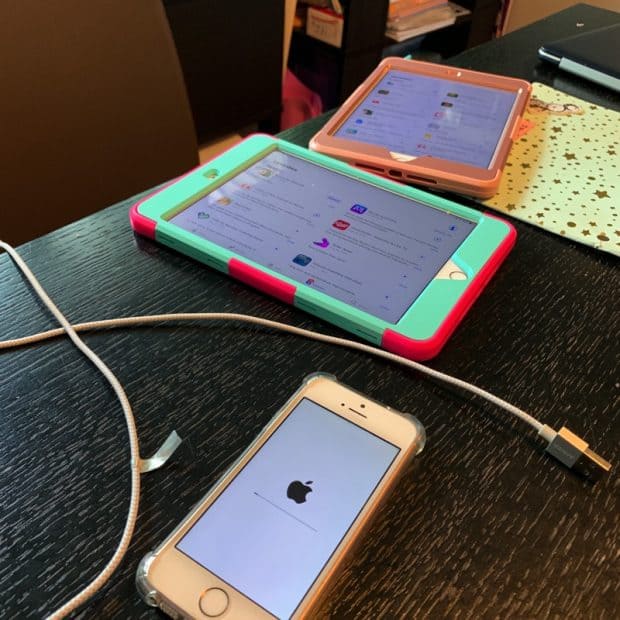 Spent the whole day yesterday updating two iPhones and two iPads, and I still haven't done my own iPad! I'll handle that next weekend.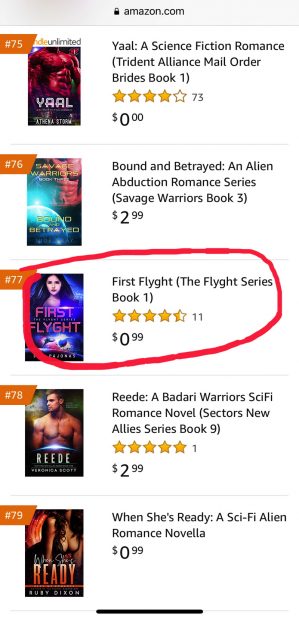 And finally, FIRST FLYGHT did well this weekend! At one point it was even higher on this Hot New Releases (Romance > Science Fiction) list. I hope lots of new people found it!
PS) I made it all the way down this post to the images, okay with the WP5 changes, and then it screwed with my images and wouldn't let me format. NO THANK YOU. I went back to the classic editor toute suite. Sigh. I'm okay with changes but I really need more control!
And that's it! Have a great week everyone!