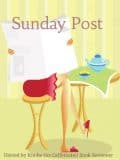 The Sunday Post is a weekly meme hosted by Kimba @ Caffeinated Book Reviewer. It's a chance to share news. A post to recap the past week, showcase books and things we have received and share news about what is coming up for the week on our blog.


---
I'm sitting here icing my leg tonight, which I haven't done in a while. My leg around the side sutures is swollen and tender today and I have no idea why. I see my doctor on Tuesday so I think it can wait. Both he and my PT have warned me that swelling and pain could be a part of my every day life for a year or more post-surgery. So I'm not worried. Just annoyed.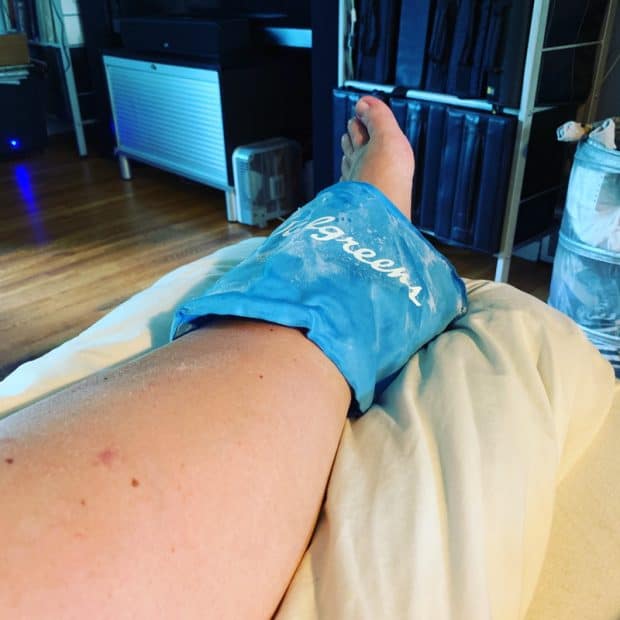 We had a busy week! So much so that I barely remember what happened.
Monday, the kids started pottery camp. In the morning, I walked on the treadmill, got them ready to go, and dropped them off. Yay! Free time for me! I believe I came home and took the few hours to myself, got caught up on Killjoys, and wrote. After camp, we went to the pool for a bit.
Tuesday was a physical therapy day. So I dropped the kids at camp, ran some errands, went to PT, came home to shower and eat. After camp, we hung out at home because the weather was iffy and got our veggies from the CSA.
Wednesday was my busy day. I walked on the treadmill in the morning, dropped the kids at camp, came home to the cleaning ladies, then ate and went to my chiropractor and acupuncture appointments. I got the kids from camp and I had their friends over for a playdate since, once again, the weather was iffy and not very pool friendly.
Thursday was another PT day, but it was super busy after that. I showered and got my hair cut. Then went to Starbucks for a bit, got the kids from camp, then took them to the dentist. The dentist was tough. One kid has a cavity. The other puked in the middle of her cleaning. No matter. She rallied and let them finish! We then went to the pool and met my husband at home for dinner.
Friday, my husband worked from home, so I dropped the kids at camp and went grocery shopping right away. Then we stayed home in the evening because the weather was not cooperating again.
HEY AUGUST! YOUR WEATHER IS SUCKING!!
Saturday was a pool day. We were supposed to go to my cousin's pool but the weather was not looking good. So we stayed close to home and just did our pool.
Today was also a pool day, and finally IT WAS HOT. We have thundershowers going on right now. But we had a full day at the pool before they rolled in.
What else happened this week?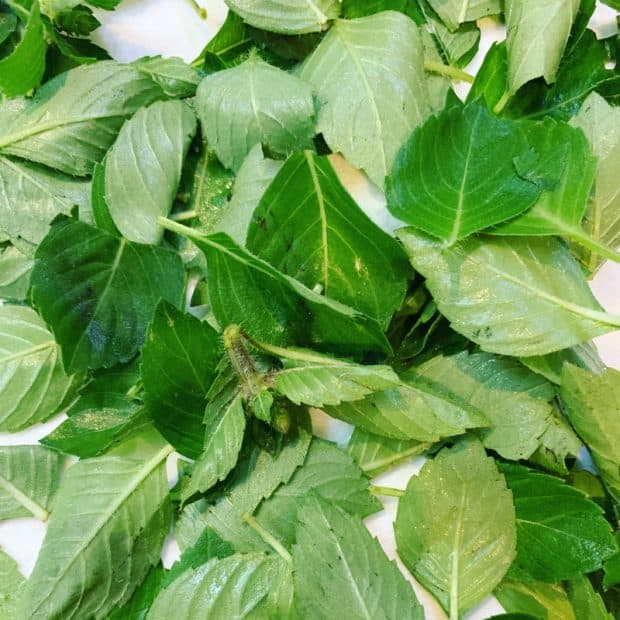 Got this basil from the CSA and had to look it up. It's Holy Basil. Very fragrant!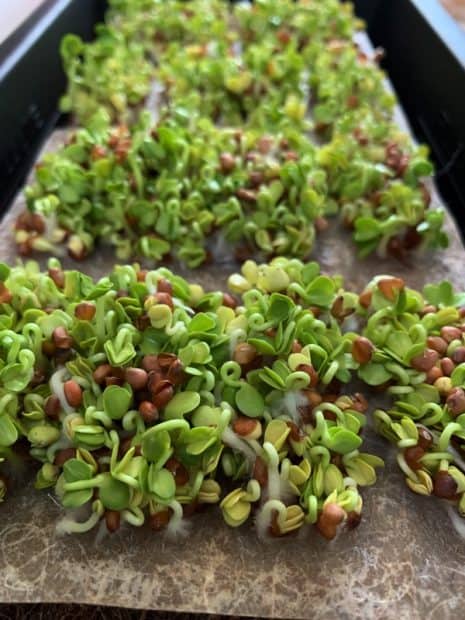 I'm growing daikon radish sprouts from Hamama right now. I love how they look while they're super small.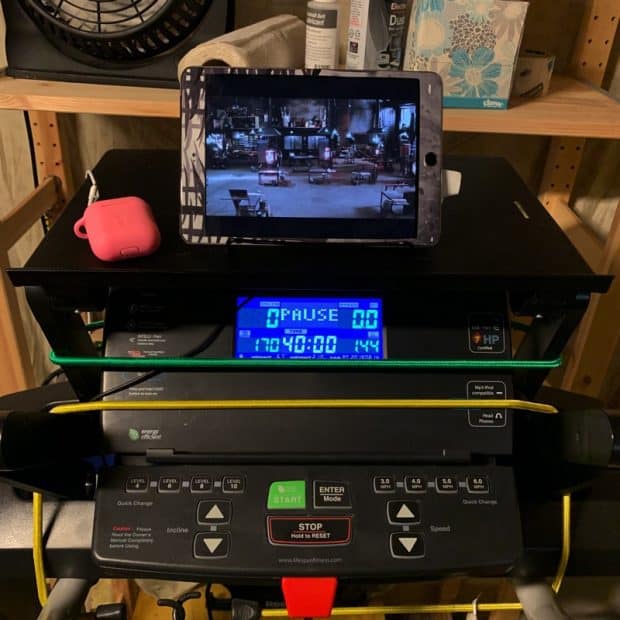 Get in some walking (very slow) on the treadmill. Watching some Netflix!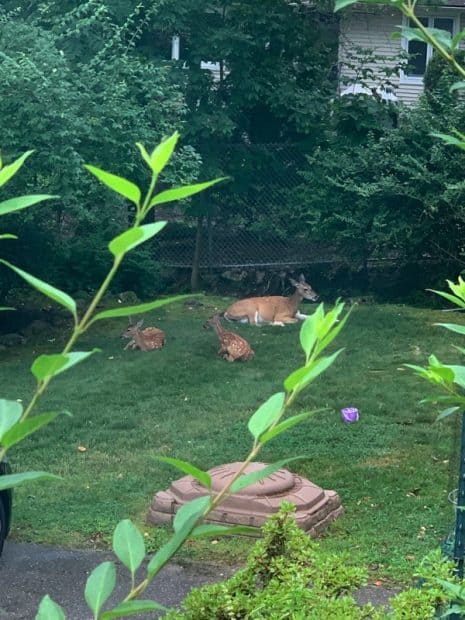 This is what I wake up to almost every day now! Deer on the lawn.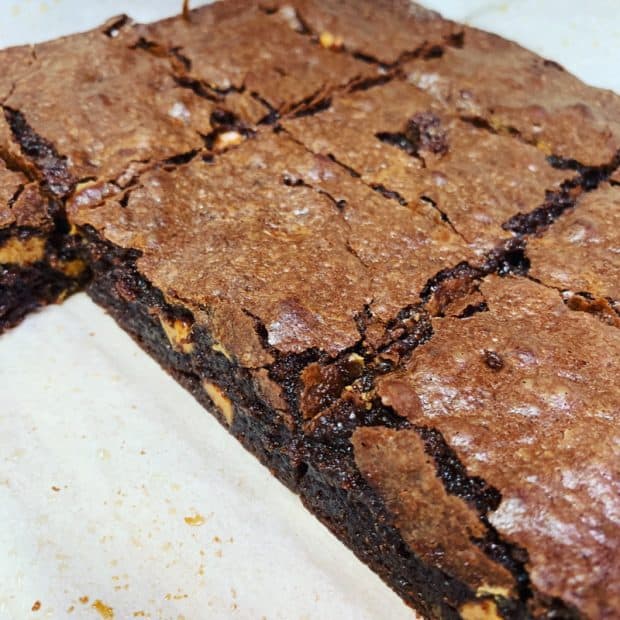 I REALLY needed brownies this week. REALLY. So I baked up these My Favorite Brownies from Smitten Kitchen. They're awesome. So very good.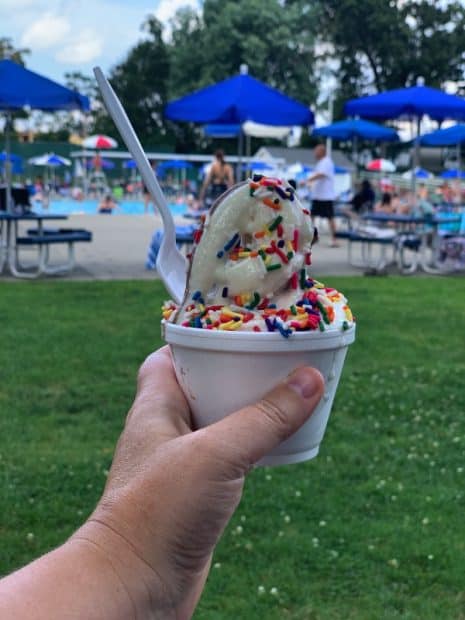 And I ended the week with ice cream at the pool. Of course.
Have a great week everyone!