A quick book chat before we cruise into August! This one will be short because I had a book I DNFed at, get this, the 94% mark. Yep, I got all the way to the end and decided that I was sick of the main character and couldn't care less about what happened to her. Sigh. I had a feeling this was going to happen and I WISH I had given up on that book a lot sooner. Oh well.
Let's talk about what I did read and LOVED!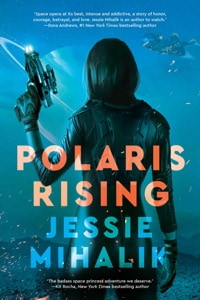 POLARIS RISING by Jessie Mihalik
Wow. I loved this book from beginning to end. A strong and capable heroine who's been on the run for a long time, put in intense situations, and then a fantastic romantic storyline too. I loved all the intrigue with the Houses, the witty banter, and the fact that Ada always had a plan, even if she knew the plan would fail. This was everything I loved in a good sci-fi romance, and if you enjoy my books, you'll love this one too.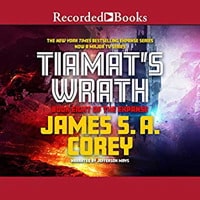 TIATMAT'S WRATH by James S. A. Corey
This the Expanse Book 8, and if you didn't know that I love this series by now, then you should be able to figure it out with this post. Lol. There are so few series where I've read more than 3 books and stuck with it. Harry Potter is one of the few and the Expanse now is up there with it! These characters get better with each book and so does the overall story. I was on the edge of my seat listening to this one. Seeing what the protomolecule can do is awesome. And I was happy to spend time with Naomi and see her come into her own. There's a good reason why people stick with this series! This newest book already has over 300 great reviews on Amazon. Do yourself a favor and start the series NOW. (Really.)
What have you been reading or listening to lately?