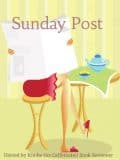 The Sunday Post is a weekly meme hosted by Kimba @ Caffeinated Book Reviewer. It's a chance to share news. A post to recap the past week, showcase books and things we have received and share news about what is coming up for the week on our blog.


---
What a great and busy week we had around here! And the good news is that even though I had some painful days, my pain was less this week than the previous week.
On Monday, we had some chill time. I had to be at the school in the afternoon to visit with my youngest daughter's teachers. Nothing serious or anything. Just normal end-of-year conferences. I love our school and how dedicated they are to education. Super love for them!
Tuesday, I had physical therapy in the morning and a a chiropractor appointment early in the morning. I came home, rested, then ate and went to work my first shift for the CSA! For those just joining me on the blog, my family participates in a CSA (Community Supported Agriculture) share every summer and fall. We pay a set fee at the beginning of the growing season and we get vegetables every week from June to November. This farm we support is local and organic too. We never know what we're going to get until we get it, so it's also fun and exciting. Lol. At least I think so. I have to work three shifts over the course of the season, and I do most of my shifts right away in June and July. So I worked my shift on Tuesday and then went to the school to see my youngest daughter bridge from Brownies to Juniors in Girl Scouts.
Wednesday, we had another super busy day. I worked at home in the morning and afternoon, then my oldest daughter had auditions for the summer musical. We went right from that to the local theater to see Beauty and the Beast on stage! It was a lot of fun and a very late night.
Thursday, I had physical therapy again in the morning and then went to pottery to pick up my last bowl I made. Then my dentist called. I thought they were going to tell me that my new nightguard, the one I had impressions taken for last week, was ready. Nope. My dentist had accidentally dropped my mold and it shattered into a million pieces. I had to go back and do the impression again! I hate impressions SO MUCH. They give me major anxiety because they almost always make me gag. Ugh. So I went back in and got it done. My dentist felt really bad about it. He made sure not to overfill the impression tray, and he talked me through the breathing so I wouldn't freak out and puke (it has happened before). After this, I went home and worked. I was tired from the night before so I took it easy.
On Friday, my husband worked from home and I went to the school in the afternoon to see a fashion show from my youngest. She spent some after school time learning how to sew and modify clothing. It was really cute and she had a great time. In the evening, we tried to watch THE OUTLAW KING on Netflix and it was horrible. We turned it off after 30 minutes.
Saturday was spent at the pool. It was a beautiful day! Sunny and just hot enough. Our friends were all there and I was able to sit and read or write for most of the day. In the evening, we watched ALWAYS BE MY MAYBE on Netflix. I loved it! It was so funny and perfect. Plus I love seeing Asian-American actors in lead roles.
Sunday, today, was Father's Day. Happy Father's Day to all the dads in the house! My husband wanted Indian food for lunch so we went out for buffet. Then we shopped at the Asian grocery store for some essentials. I took the youngest to the pool for two hours and there was NO ONE there. Like there was a time when my child was the ONLY one in the pool! Lol. It had threatened to rain all day, and with the holiday, most people stayed home. I got in some writing and my youngest burned some calories swimming around. We had dinner at home.
What else happened this week?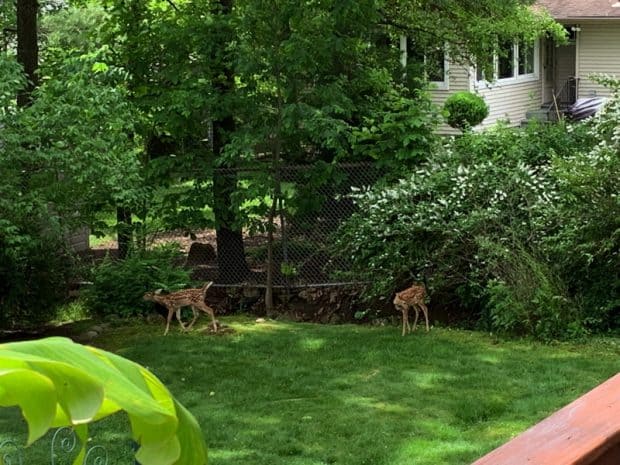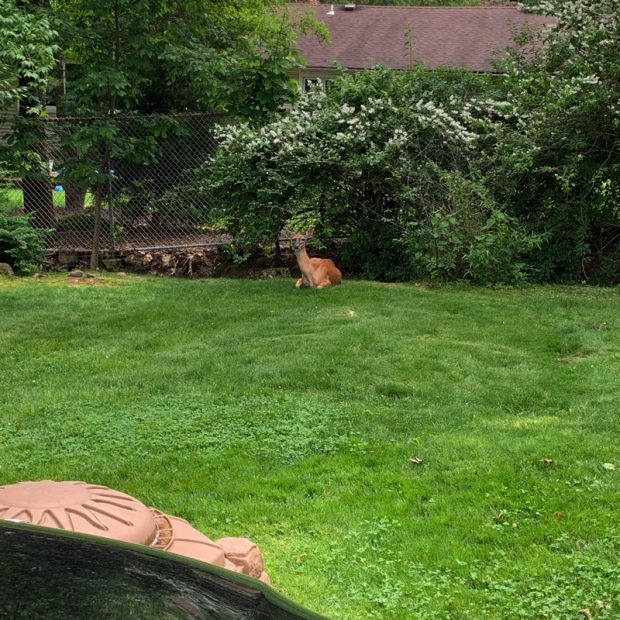 So many deer just hanging out in our yard.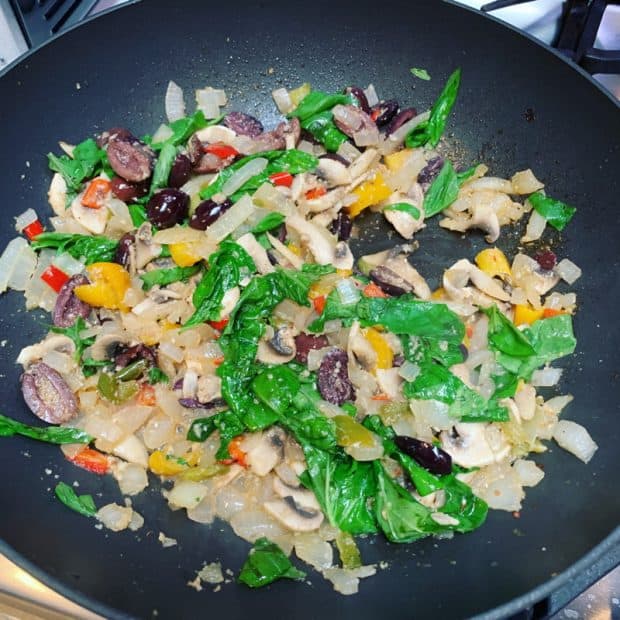 I made pasta sauce this week and I hope it'll last a month or so.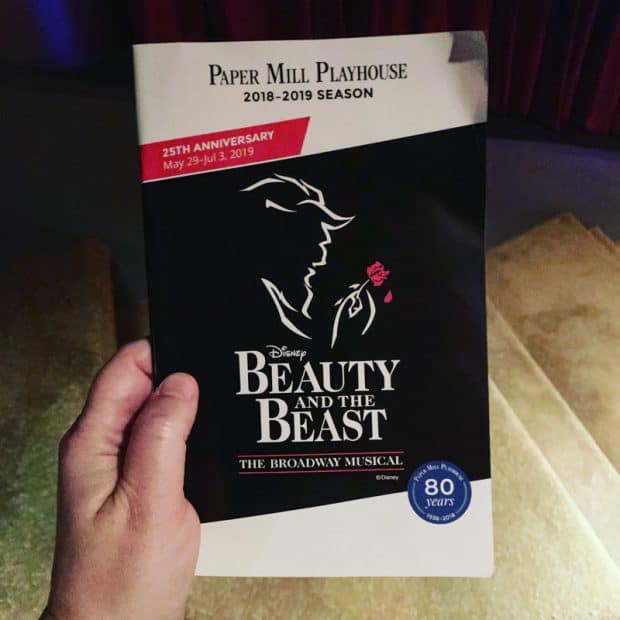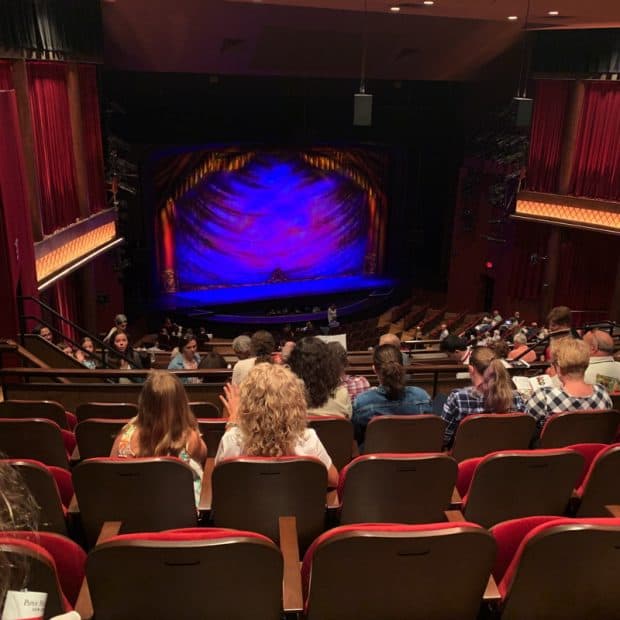 We really enjoyed our night at the theater seeing Beauty and the Beast.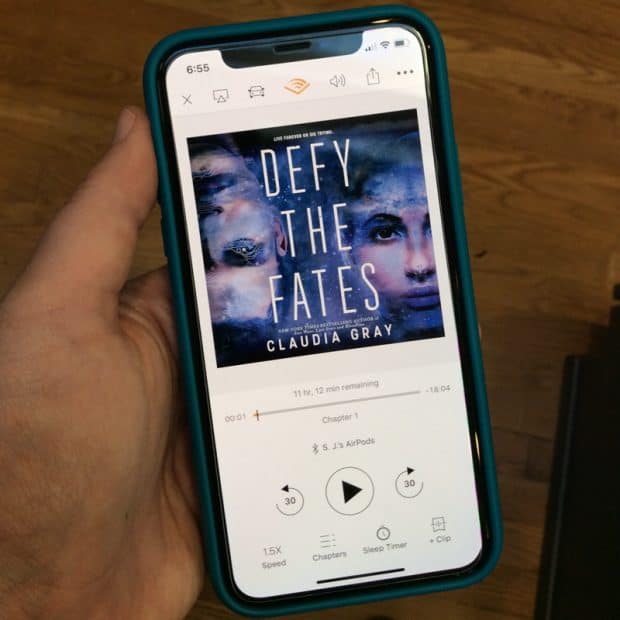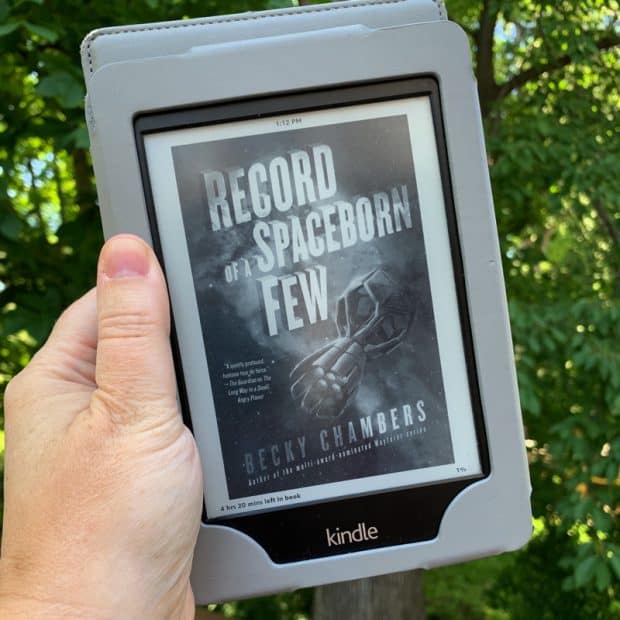 I finished an audiobook and an ebook this week! Did you miss my Book Chat? Go check it out!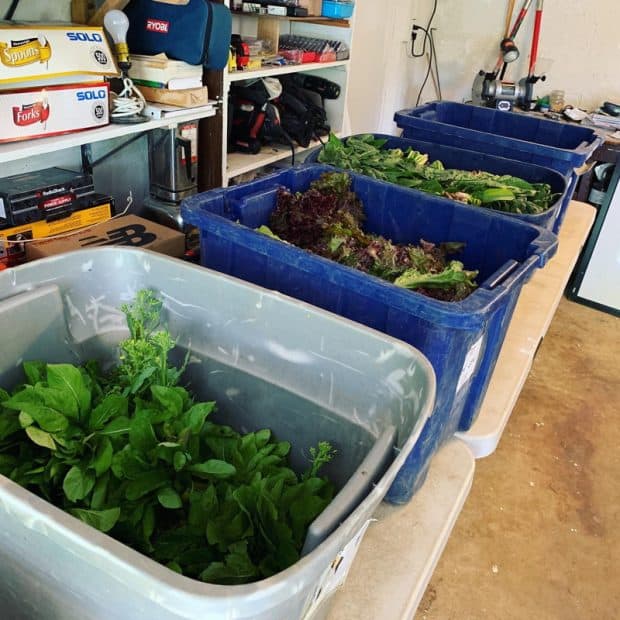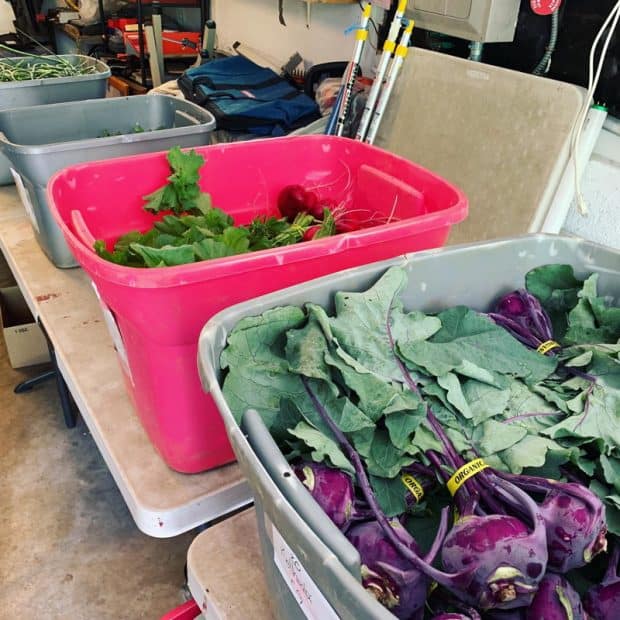 Yummy vegetables from our first CSA share of the season!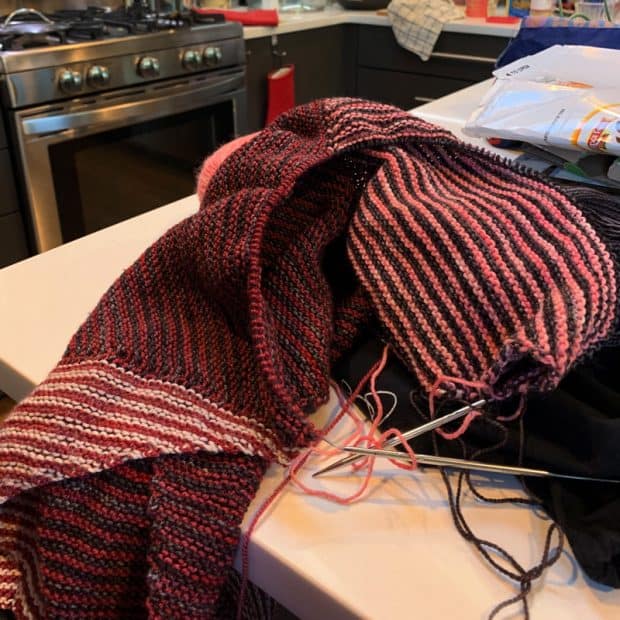 Got some knitting done while cooking.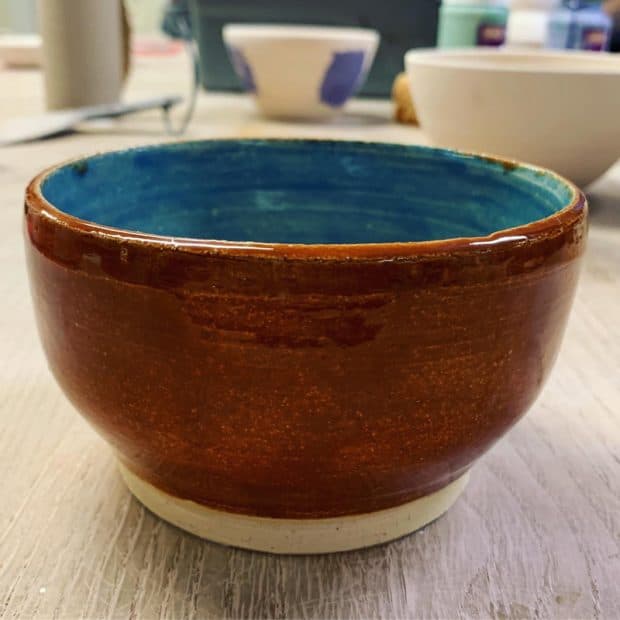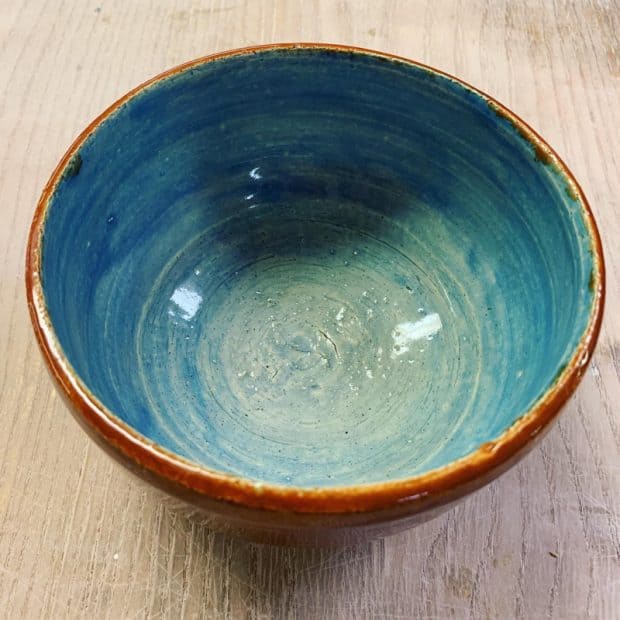 Here's the last bowl I made in pottery class. I love it. It turned out beautiful!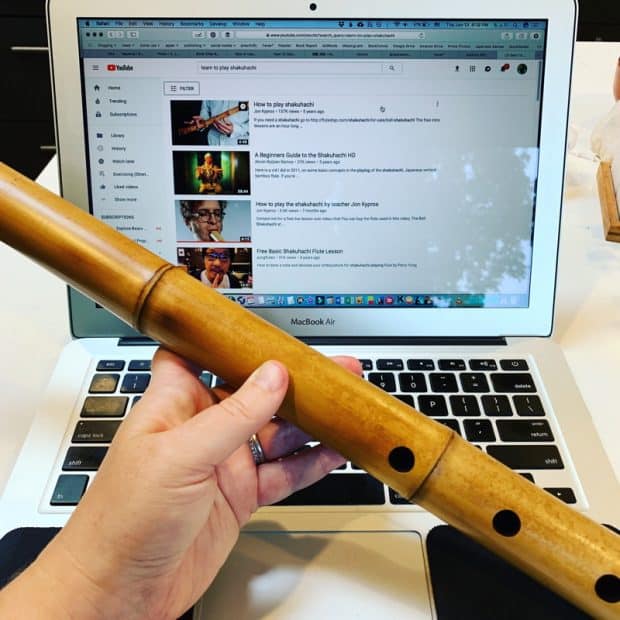 I'm trying to learn the shakuhachi, which is a Japanese bamboo flute. It's really hard and I can barely get a note out of the darned thing. My husband is better at it than I am!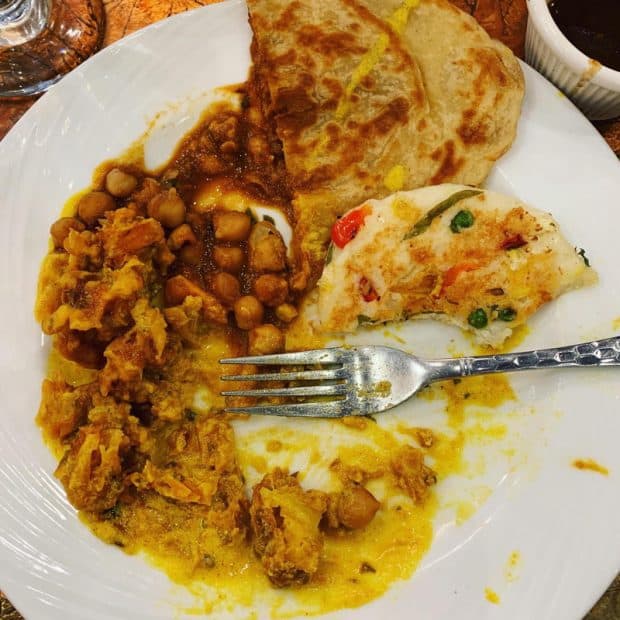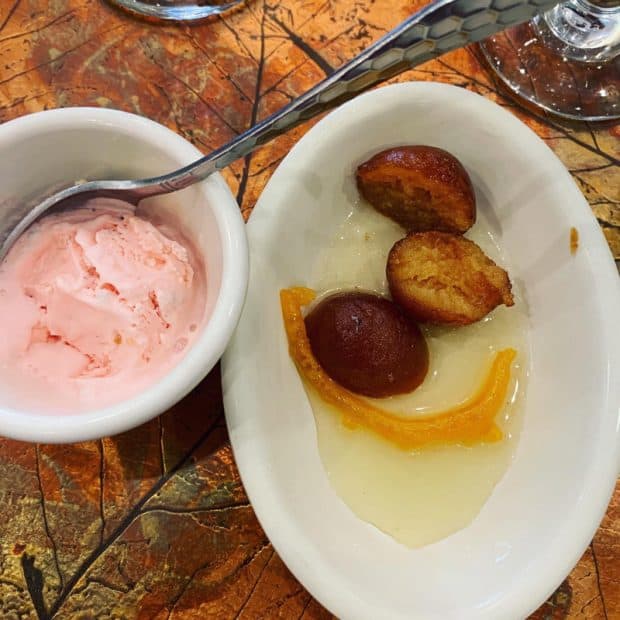 It was great to have Indian food again! We found a new place to get buffet. It was decent. Not as great as our old restaurant that shut down though. We're still trying to find THE PLACE.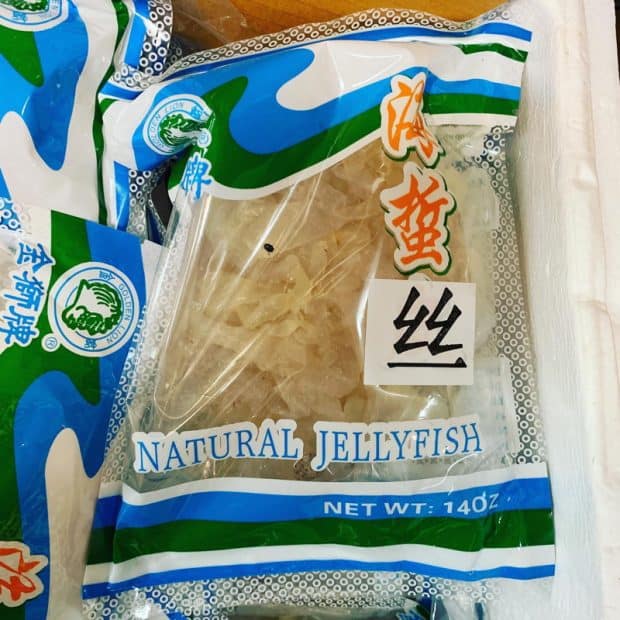 Went to the Asian grocery store and I passed on the dried jellyfish.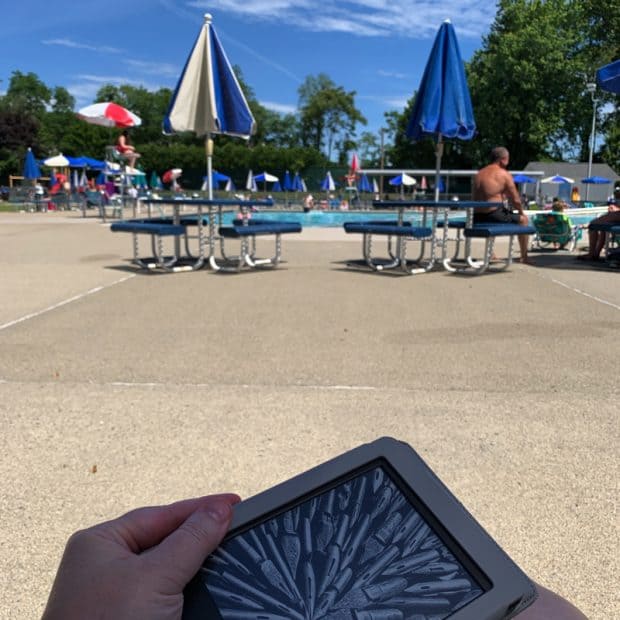 And a scene from the pool. Me and my kindle, on a gorgeous day.
Have a great week everyone!