It's time for another Book Chat! With my time spent knitting or reading instead of cruising social media, I'm getting a lot more books read under my belt! Let's get straight to the goodies.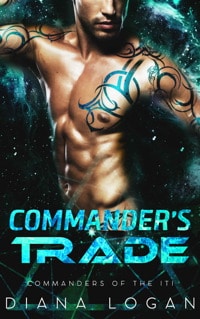 COMMANDER'S TRADE by Diana Logan
This is the second book in this scifi romance series, and it was a great follow-up. I really enjoyed learning more about this universe and seeing where the story is going. Once again, the mysteries were intriguing and the sexy times were fun and hot. I really love the dynamic between Katy and Grix. The side characters and aliens are all interesting too. This book had me engaged from beginning to end! I'm looking forward to the next book in the series.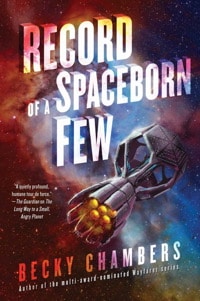 RECORD OF A SPACEBORN FEW by Becky Chambers
Why are there not more books in this series?! *cries* This series is one of my new favorites. It's the kind of scifi I really love, focusing on the people instead of the technology. I could have spent forever with Eyas, Isabel, Kip, and everyone else. I wanted to just sit in the hex and listen to their stories. I really hope this book is not the end of this world! Becky Chambers is now an insta-buy author for me.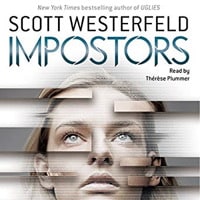 It took me a while to get through this audiobook but only because I don't have walking time anymore. And this was the first book I listened to after breaking my leg. I now have focused on listening while knitting until I can walk long distance again. Anyway, it does not diminish how much I enjoyed being back in the world of Tally Youngblood, even if she was long gone from the actual story. The UGLIES series was one on my favorites! And this new adventure was just as good. I loved the play of twin sisters covering for each other. It kept me thinking about the moral implications of such a situation. Thanks for bringing back all the crazy-making fun, Scott Westerfeld!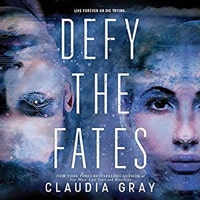 DEFY THE FATES by Claudia Gray
I jumped on this audiobook as soon as I could! I have so enjoyed the adventures of Noemi and Abel, and I was excited to get back to this world. This last book in the series did not disappoint. The story just kept turning and surprising me! And I was really happy with the ending. I can't tell you how many books totally let me down in the last act, but this one was superb right to the last sentence. Also, on the audiobook front, this was one of the better narrator duos I've experienced. Fantastic performances from both!
What have you been reading or listening to lately?