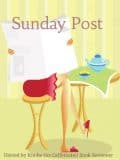 The Sunday Post is a weekly meme hosted by Kimba @ Caffeinated Book Reviewer. It's a chance to share news. A post to recap the past week, showcase books and things we have received and share news about what is coming up for the week on our blog.


---
This week legit tried to kill me y'all. It was my busiest week of the year!! Dear Flying Spaghetti Monster, I'm so glad it's over. Lol.
Monday started out great. My youngest had pizza lunch at school so that meant I didn't have to pack anything. And I spent the morning reading. I love doing this on Monday mornings. I might try to make it a habit. It's a good way to slide into the week. But then I had to go get my teeth cleaned at the dentist including getting an impression done for a new night guard because my old one broke. Impressions STRESS ME OUT. I have a sensitive gag reflex and these things always make me want to throw up. My dentist was great though because he talked me through some meditative breathing and I made it through the whole thing without wanting to puke! Amazing. In the evening, my youngest had her softball pool party, so it was a late night.
Tuesday was rocking and started out with physical therapy in the late morning and then acupuncture. I love acupuncture but it's going to take a long time to get back to pain-free Stephanie. In the evening, I fed the kids then went to the final softball game of the season. The girls did so well and they almost won their game. After, there was ice cream but my husband handled that because I needed to go home and ice my leg.
Wednesday was my most hectic day. Cleaning ladies in the morning and working till school ended. Then it was the Girl Scout pool party and my oldest daughter's band concert RIGHT after. Since I knew I wasn't going to eat a real dinner, I had two slices of pizza at the pool party. Big mistake because then I woke up with heartburn at 2am. Ugh. I already lose enough sleep from pain!
Thursday was the big day for the orthopedist checkup. He always keeps me waiting so I couldn't do either PT or pottery. Yes, I did wait 1.5 hours to be seen. Yes, my leg is still broken (check out my broken leg update). Yes, I'm healing. The kids had half days so I had to run home from the doctor's appointment to be here for them. I took them to get their haircuts and then there was tutoring in the afternoon.
Friday was busy for others but not too bad for me. My oldest had to be at school at 5am to get on a bus for a huge field trip. And though the day was chill at home, she was gone all day and my thoughts were with her and how she was doing.
Saturday was a big day. I had physical therapy in the morning then a cousins' reunion in the afternoon. This required some skill too because both kids had birthday parties to go to. So we had to take separate cars in order to get where we needed to be. I enjoyed hanging out with my family, talking, laughing, and eating. Plus, looking at old photos! A have two of them below for you.
Today, we went to the pool when it opened and stayed until late afternoon. We had beautiful weather all weekend!
In writing and working news, I lost my way in my book for a little bit, but I think I fixed everything today and I'm ready to pick it back up tomorrow. Blood, sweat, and tears, baby! I gotta get it done.
What else happened this week?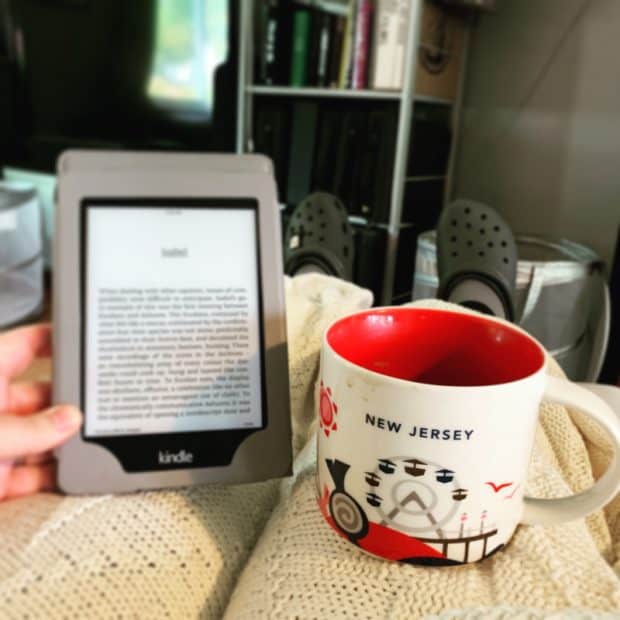 Monday morning tea and Kindle.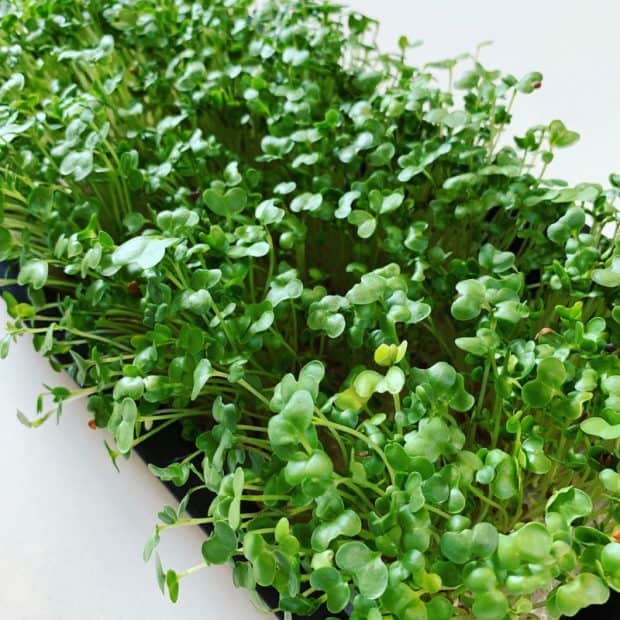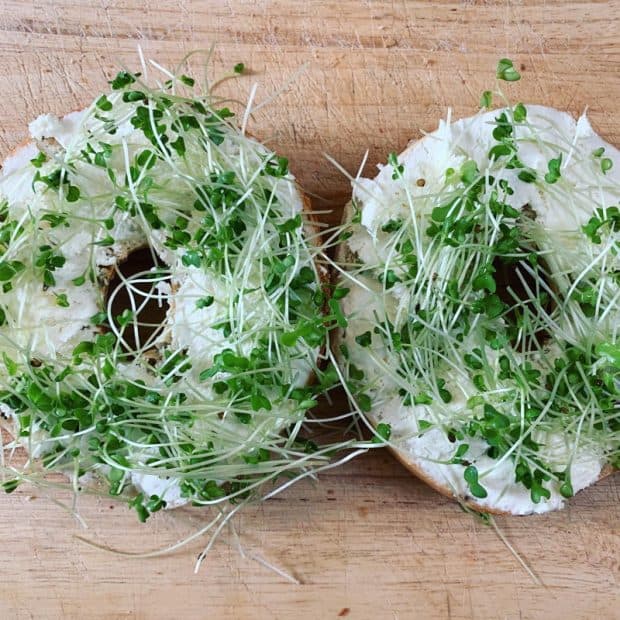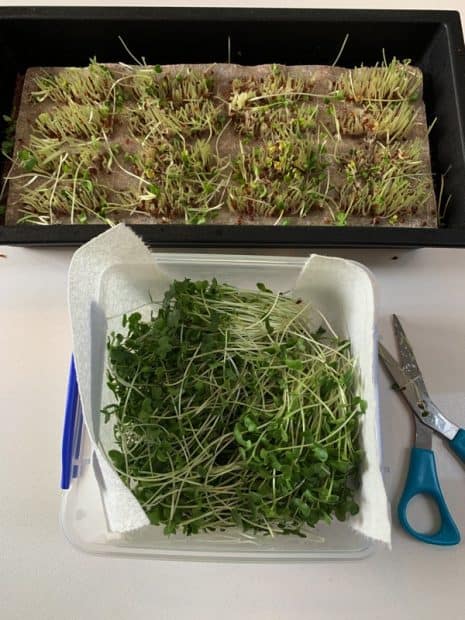 I really love my micro green kits I get from Hamama. I have fresh sprouts and micro greens every week! They're so easy! Even for a plant-killer like me. Water and wait. They go on salads, bagels with cream cheese, sandwiches… whatever! I've already passively convinced others to try them out so if you want to give them a go, order through my affiliate link! Buy Hamama micro greens and use the code SUPERGREENS to get 10% off!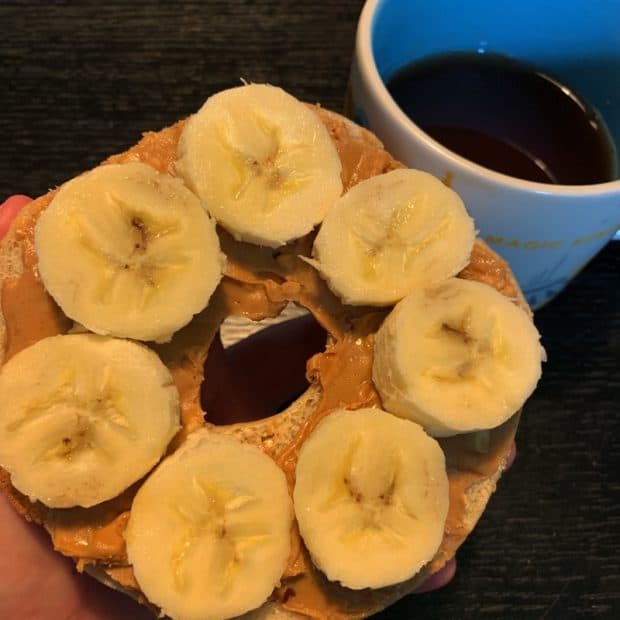 We accidentally got someone else's bananas in our grocery delivery so I put them to use with some peanut butter!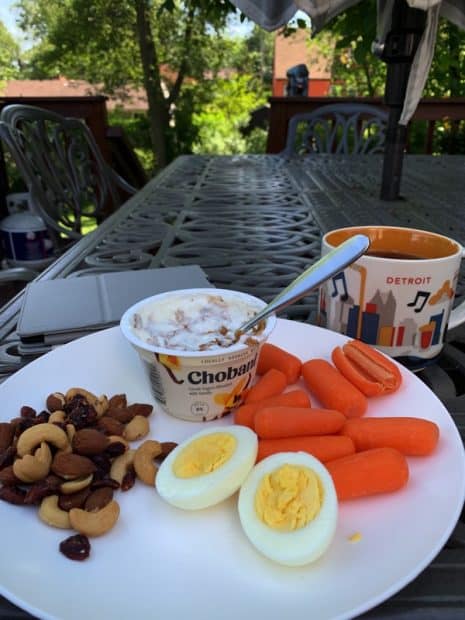 Sometimes I don't know what to eat for lunch so this old standby is good. Eaten outside, naturally.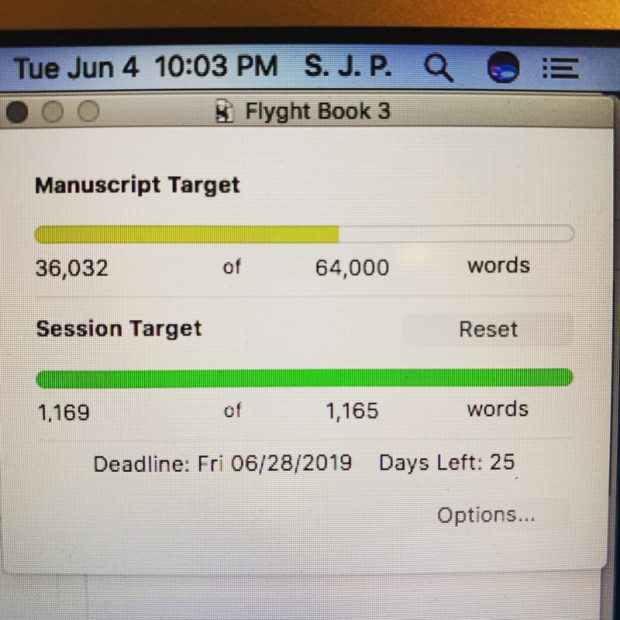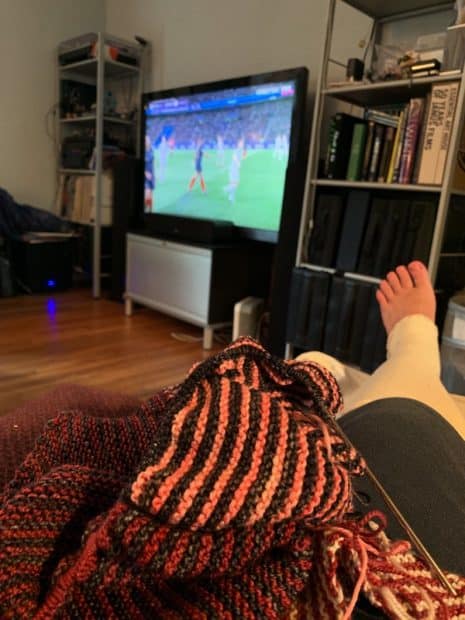 I'm making progress on my current writing WIP but then I got lost and wasn't sure where to go next with the story. So I sat down to knit and watch Women's World Cup and the solution came to me!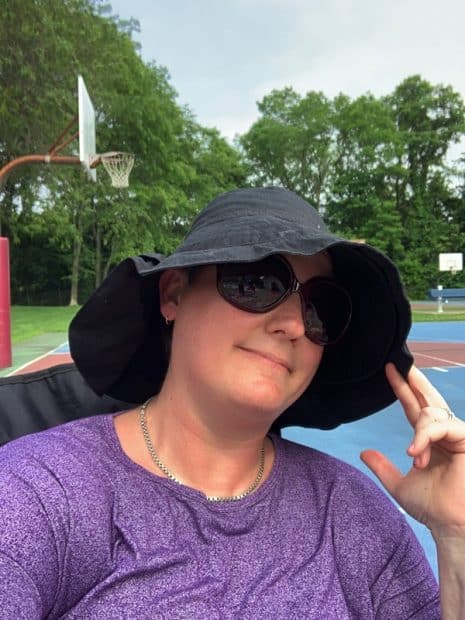 Hanging at the pool for the Girl Scout Pool Party!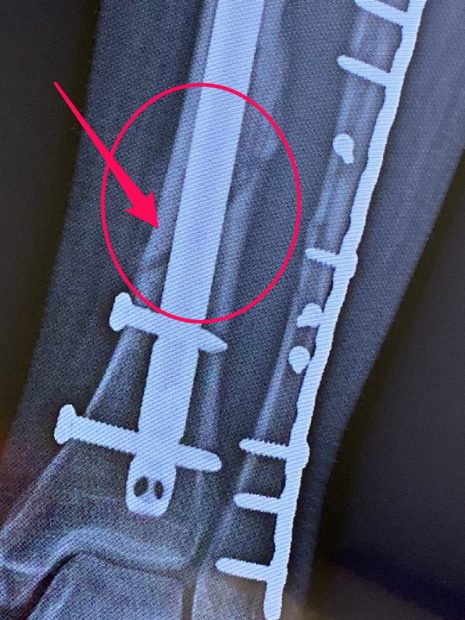 If you missed the update about my broken leg, you should go check it out!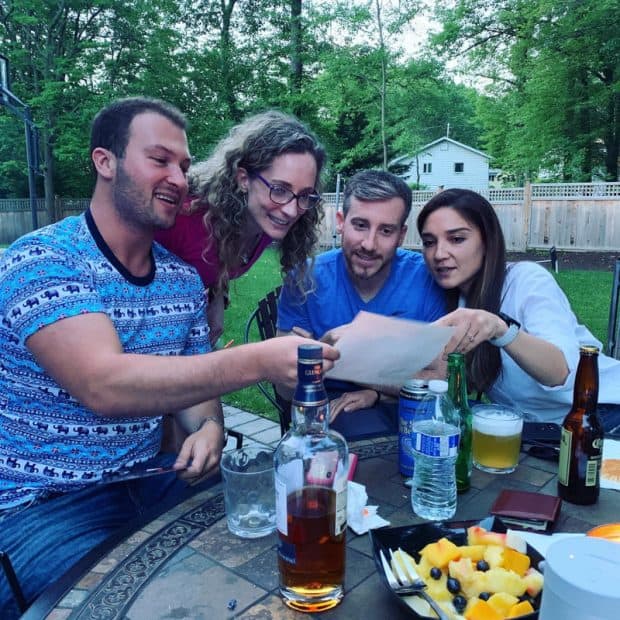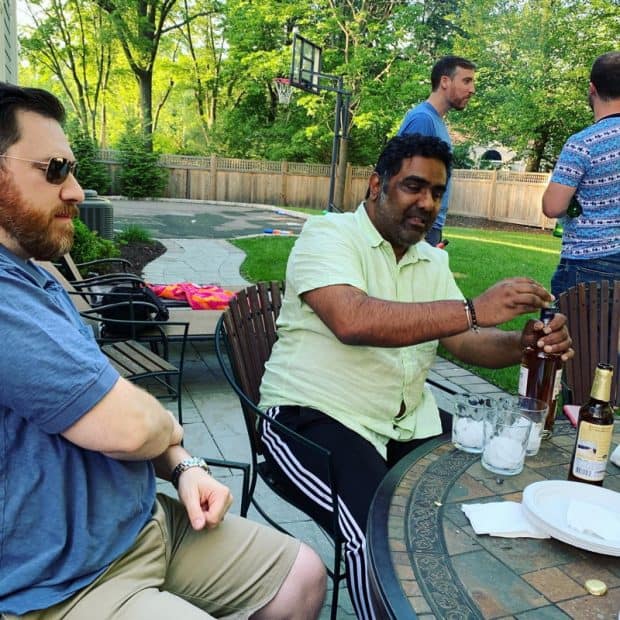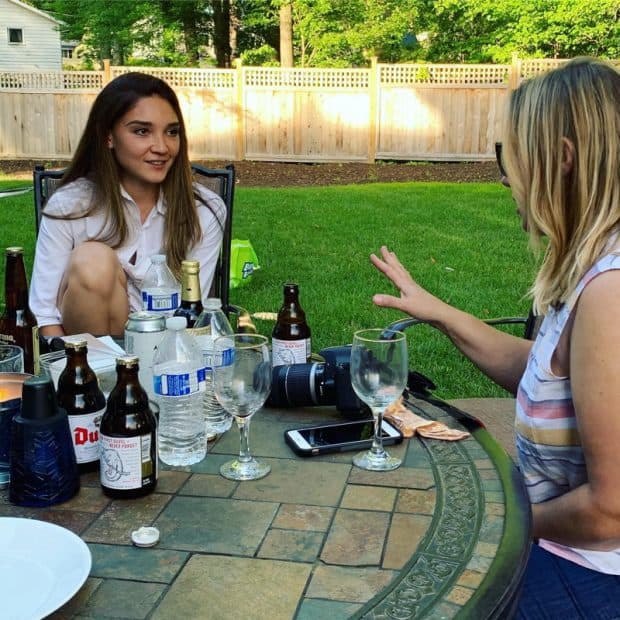 Hanging out with my family for cousins' reunion is the best!!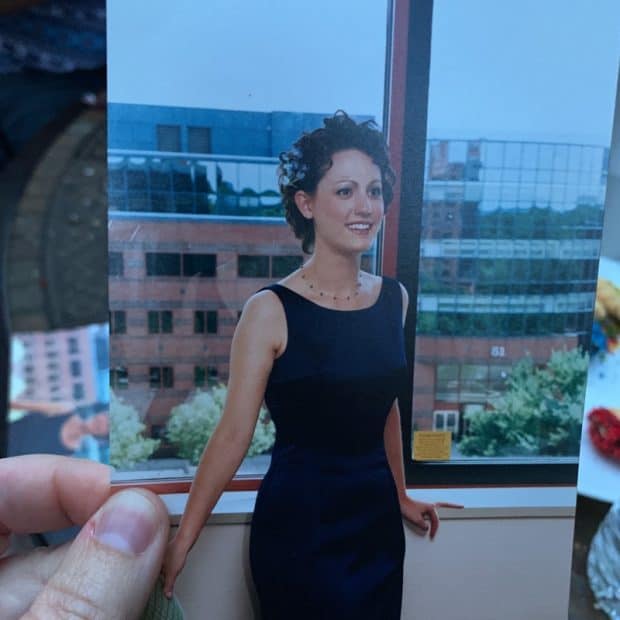 Here's a photo of me from 2000, 19 years ago. I was mumble-mumble (24) years old and the maid of honor at my cousin's wedding. Geez, look how skinny and young I was!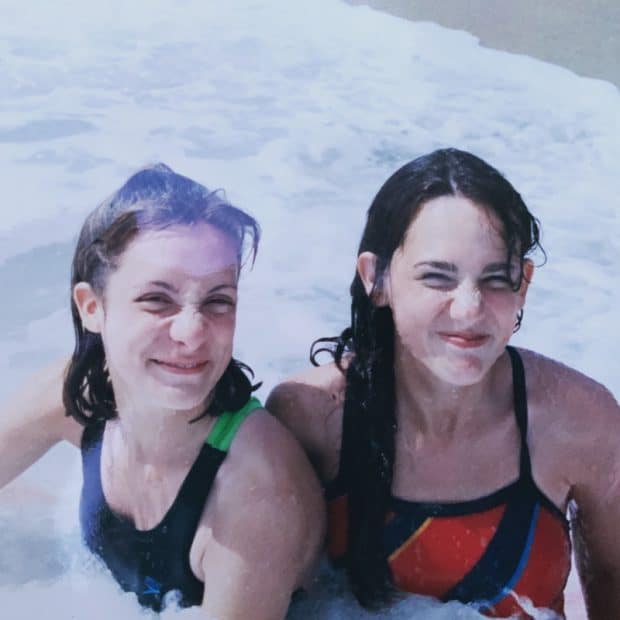 And this is me and my BFF cousin, Kate, in 1987 (maybe 1989?) down the shore in Stone Harbor, NJ. Kate and I used to ride the waves all day in the ocean. ALL DAY. I remember that bathing suit. It was one of my favorites.
Have a great week everyone!