I know y'all are always looking for some new mysteries to read, so when my friend Quinn told me she was writing this series, I knew I had to have her here to talk about the first book in the series!
I asked Quinn, "What inspired THE DEAD GIRL'S STILETTOS?"
Quinn replied…
I've adored Veronica Mars since the first episode was released, and wanted to create a similar female sleuth who was both independent and witty. Plus my daughter is a college freshman studying criminal psychology, so I was inspired to create a character that she could assimilate with (while having a riot doing it, because I stole names from all her new friends).
You may not know this about me but I LOVE Veronica Mars. It's one of my favorite shows!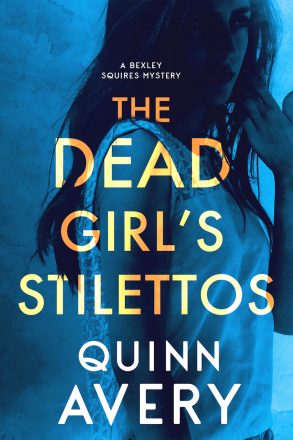 Nearly a decade after moving across the country, journalist Bexley Squires returns home when one of Hollywood's brightest stars makes her an offer she can't refuse. After all, it'll take more than the chump change in her bank account to find her missing sister.
But the elite seaside community of Papaya Springs has become more corrupt than she imagined, and she soon stumbles into a web of twisted games played by the rich and famous. With time running out, can she save her sister before it's game over?
Check out THE DEAD GIRL'S STILETTOS on…
Amazon Nook Apple Books Kobo Google Play
---
Find This Author Online
Learn more about Quinn Avery on…
Website: http://www.quinnavery.com
BookBub: https://www.bookbub.com/profile/quinn-avery
Facebook: https://www.facebook.com/Author-Quinn-Avery-2318724611694670/
Instagram: http://www.instagram.com/authorquinnavery
Goodreads: https://www.goodreads.com/QuinnAvery
Newsletter: https://www.quinnavery.com/subscribe