2019 is officially the Year of Change around here. Not only did the Miso Cozy Mysteries get a makeover but now the Nogiku Series as well! Once again, if you are seeing the old covers in the header or the sidebar or in this post, please clear your cache. I always replace the old images on my server to give a consistent experience.
I was really lucky to get all of these in the first part of the year. I had my designer booked for June, and she fit me in early when other people canceled on her. We were just finishing up the last of them when I broke my leg! Talk about timing!
2019 felt like the year to make a new start with these books. When I got these covers redesigned a few years ago, I had wanted people on the covers but good stock images of Asians/Japanese were hard to come by. What a difference a few years makes! Najla Qamber did such a great job on these designs. She combined images and made my characters come to life. I'm so darned grateful.
And I'm so happy to have these now as I feel they really fit the tone of the series. They mirror the designs of other sci-fi romance books on the market and give a taste of what's in each book. Together as a set, they represent the themes I present in the books. I'm really happy with them! And they will usher in new ads and new ventures into getting these books into the hands of readers who will love them.
Take a look!

Aren't they gorgeous? I'm so happy!
A note about the paperbacks
Like the previous Miso Cozy books, it's going to take me another week or two to get the paperbacks for these books all straightened up. I need to do the whole kitten-caboodle on this. New covers, new ISBNs, new interior files. It's a real pain in the butt, and honestly, I don't sell many copies of this series in paperback so I'm not motivated to get to it right away. Soon, though. Before the end of the month.
Have you read this series yet?
Guess what? REMOVED is free and a great way to get started in this world!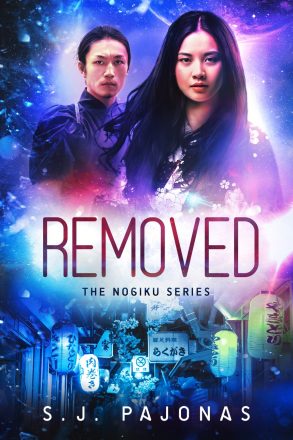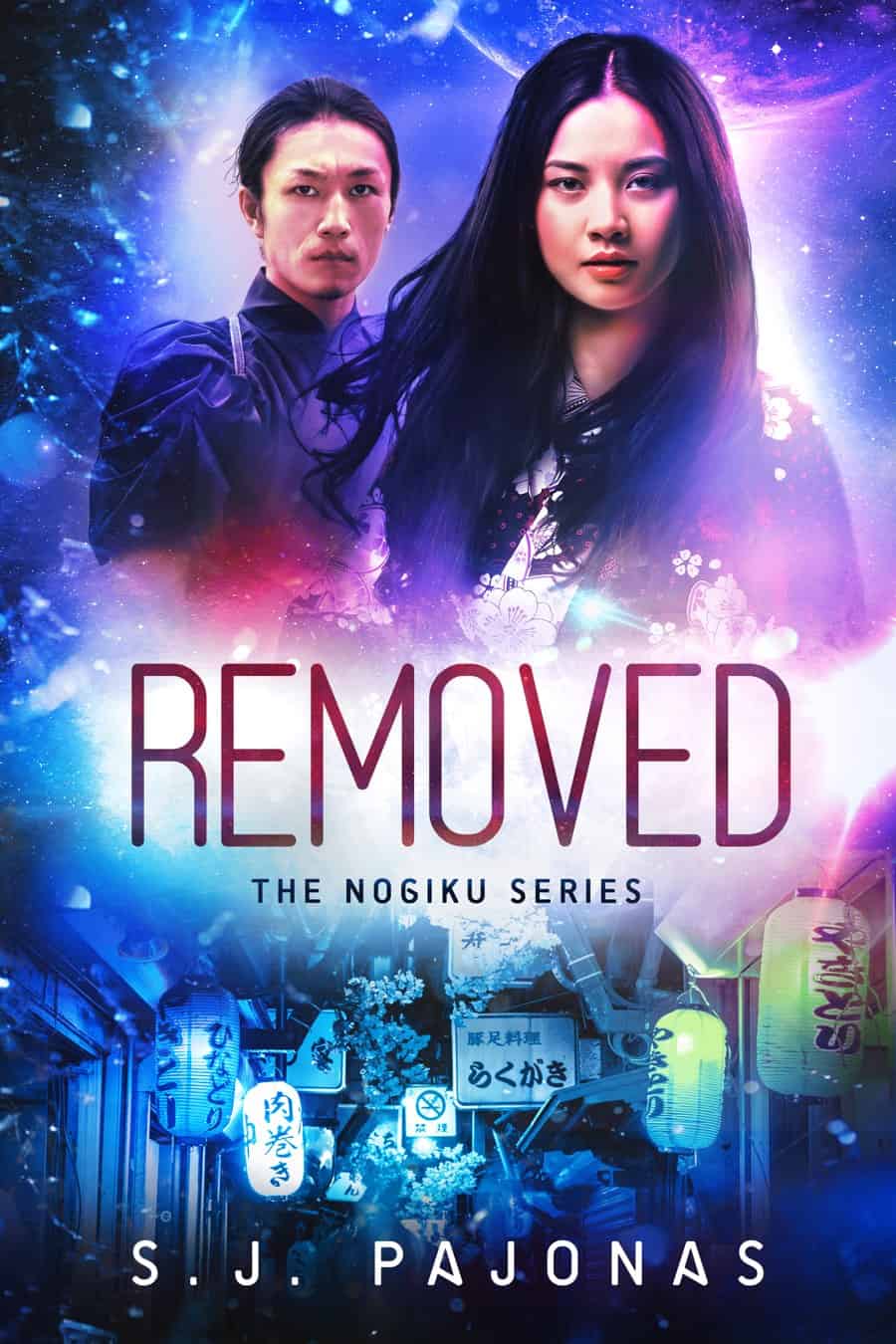 Can she piece together the truth before Earth's last city tears itself apart?
It's easy for Sanaa to ignore the first signs of trouble. After all, she's living her dream with a job and life she loves. But when she's reassigned as a data analyst for a mysterious, well-connected man, she starts to piece together the alarming reality. Corrupt clans vie for control of the city, desperate for a ticket off the dying planet.
As war looms between the clans, Sanaa's new boss sends her to train with Jiro, an expert swordsman. Forbidden to share the dangerous secrets she's learned with her family, she confides in Jiro, bringing them closer with every word, strike, and parry. Together, they realize that Sanaa's boss is keeping secrets of his own.
When the truth comes to light, the war and Sanaa's world could be changed forever. To save her family and forge a new peace for her city, Sanaa has no choice but to risk her life for the human race.
Removed is the first installment in the Nogiku Series, a saga of post-apocalyptic sci-fi romance novels set in future Japan. If you like tenacious heroines, sizzling chemistry, and unique post-apoc settings, then you'll love S. J. Pajonas' dystopian adventure.
Download REMOVED for FREE today!
Have a great weekend everyone!