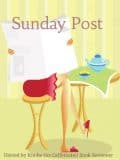 The Sunday Post is a weekly meme hosted by Kimba @ Caffeinated Book Reviewer. It's a chance to share news. A post to recap the past week, showcase books and things we have received and share news about what is coming up for the week on our blog.


---
A short Sunday Update this week since I'm kinda depressed and still healing.
This is the week I got my cast off! Which is both a good thing and a shocking thing. I saw the x-rays of my left leg, and I'm still in shock. I have a 14″ metal rod in my leg from my knee to my ankle. I have two screws holding it up by my knee and three down holding it by my ankle. On my calf side, I have a 4″ long metal plate with six screws holding the fibula bone together. That required a long incision and 24 staples. I had over 20 sutures as well. They all came out on Thursday. It was not a pleasant experience. I cried.
Basically, I see why the damned surgery took 5 hours. I really messed up my left leg, y'all. I can't even look at it now without feeling faint. And my right foot is still healing and I have to wear this huge, stupid boot on it to walk for another FOUR WEEKS. Yes, this also means I can't drive for another month.
But I can bear weight on both legs and do physical therapy. I'm pleased that I can still get around and that I'm getting a little stronger each day. I am still in pain, unfortunately, and probably will be for some time. But at least now, I can alternate Tylenol and Advil. I was denied Advil until the cast came off. So the pain management is easier. My left foot though is the major pain culprit right now. If things are bad, which they were last night, I can take a small dose of oxycodone to get through. I hate the narcotics, but I need sleep to heal.
We also canceled our vacation, which I desperately needed before this accident happened. And my mom left to return home to South Carolina. I miss her already.
Other than that, I don't remember much of what I did this past week. Mostly TV watching with my mom and working on optimizing the new covers for the Nogiku Series and redoing the ebook files for them all. I hope to debut them this week!
OH! I showered Saturday morning for the first time in over two weeks! It was heavenly, and it made me feel like a human being.
What else happened this week?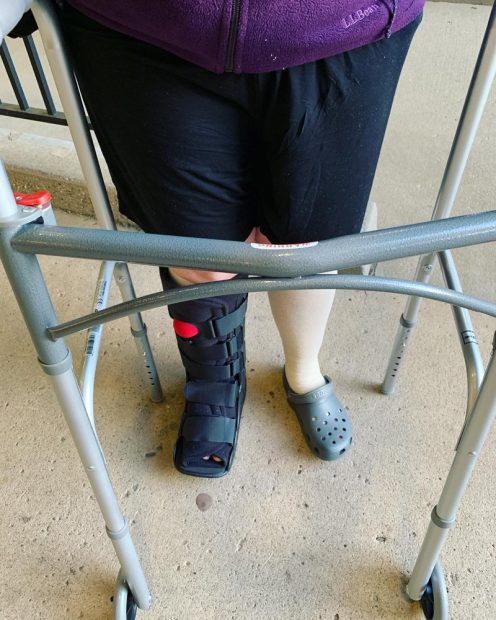 The cast is off the left leg. The boot remains on the right so I don't mess up the foot that they fixed. I've got these lovely compression stockings on. They hide the real damage underneath.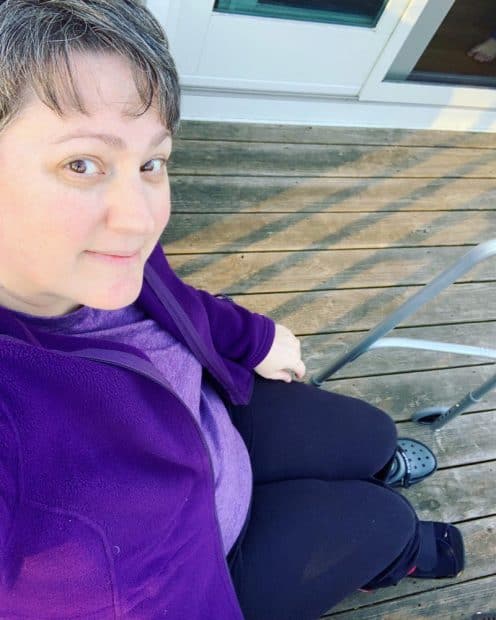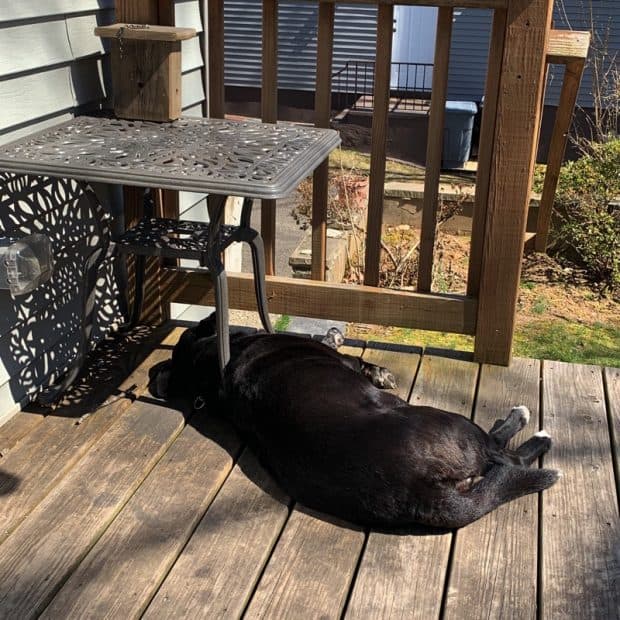 I made it outside for some fresh air with my mom and the dog, Cookie.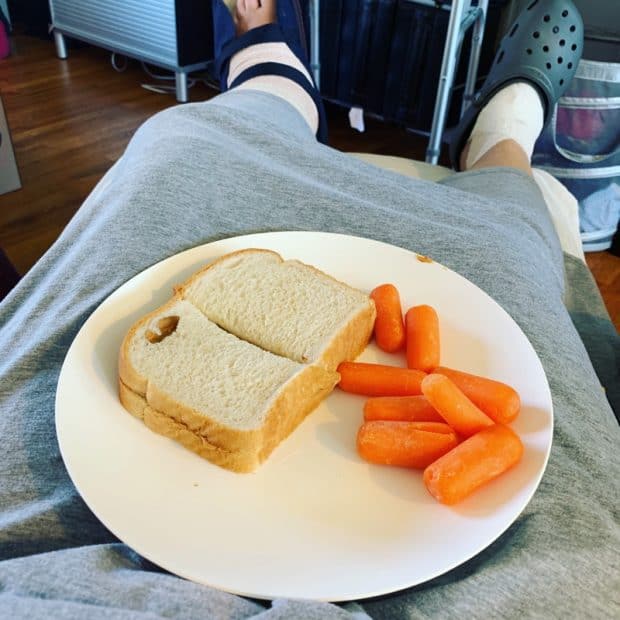 I made it into the kitchen this week and made my own peanut butter sandwich with some carrots. It wasn't much but it was the first food I made for myself in two weeks.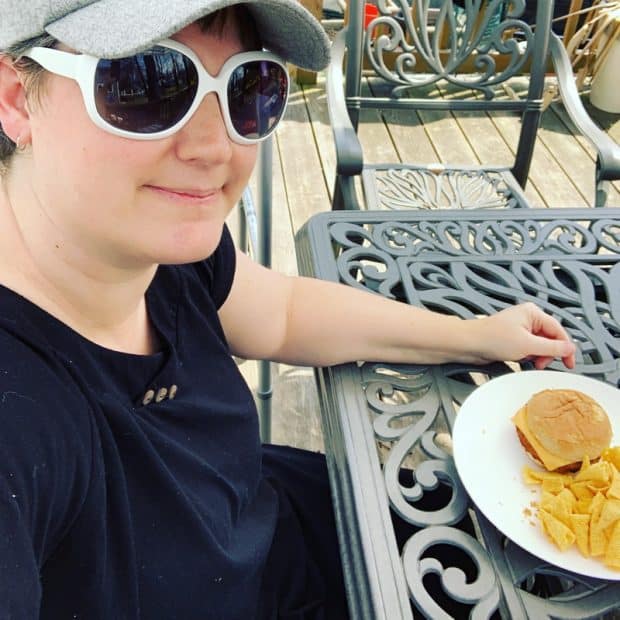 And today, the weather outside was beautiful so I ate lunch on the deck with my husband.
I'm hoping to write this week. Maybe if I can get some words down, it'll kick me out of this depression. We shall see. My husband is going to work from home all week, then next week we have our Spring Break and he'll be home. Then we need to figure out the 10 days until I go see the doctor again.
Have a great week everyone!