It's Teaser Tuesday for THE DAYDREAMER DETECTIVE FINDS HER CALLING!
One thing we've known about Mei from the beginning is that she's a consummate daydreamer. In her head, she goes places, does things, and becomes a different person. It's what gets her in trouble, but it's also what makes her special. Her daydreams are often strikingly accurate and almost prescient. In this book, I decided to really put her daydreaming ways to the test and have her apply her skills to the case at hand. This is what most great detectives do, anyway. They use their knowledge of human habits, cravings, and motivations to determine what a killer would've done. Stepping up Mei's skills for this book is the next level in getting her find her calling.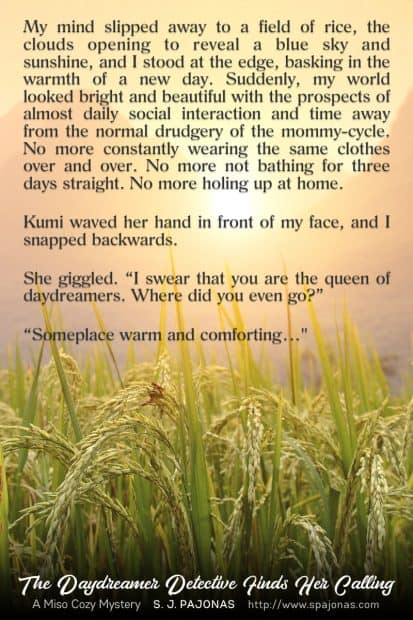 I love this moment in the book when Kumi catches Mei drifting off. They all think it's charming. :)
Want to purchase THE DAYDREAMER DETECTIVE FINDS HER CALLING?
This book is available for pre-order on Amazon, Apple Books, Nook, Kobo, and Google Play! View the cover, blurb, and purchase THE DAYDREAMER DETECTIVE FINDS HER CALLING via my website…