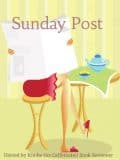 The Sunday Post is a weekly meme hosted by Kimba @ Caffeinated Book Reviewer. It's a chance to share news. A post to recap the past week, showcase books and things we have received and share news about what is coming up for the week on our blog.


---
Monday started off with a lot of snow. We woke up to 8" of the white stuff and no school. So we took care of the snow in the morning and spent the day doing normal work. My husband stayed home too.
Tuesday, we were back to work and school. I walked on the treadmill in the morning after grocery deliveries came. Then I worked most of the day on the last of the first round of copy edits on Daydreamer 5! Yay! In the evening I relaxed and got some knitting done.
Wednesday was just a bad day all around. I don't know what happened, but I just lost steam and couldn't move forward on any of my projects. Then I accidentally left my phone at home when I took the girls to tennis. My brain was missing and I was tired and irritable. I ended the evening on the couch with my favorite blanket, a drink, and some ice cream.
Thursday I woke up with a sinus headache that didn't go away so the day wasn't any better than the previous day. I did go to pottery and enjoyed my time there. I threw 4 large bowls which I'm looking forward to trimming, and I trimmed one other one. Then I worked some in the evening on both my final proofread of Daydreamer 5 and my blog.
Friday was a mixed bag of a day. The kids went to school in the morning and my husband stayed home. I walked on the treadmill, showered, dressed, worked and packed for a weekend trip away for skiing. Once again, I would not be skiing but instead WORKING, of course. I wished I had finished my work before we left but it just didn't happen. In the late afternoon, we left before rush hour and made it to the resort in about an hour and twenty minutes. We had dinner and took the kids to the indoor water park. Then I realized I didn't have my credit card! The last place I used it was on my bad day, Wednesday, to pick up dinner for everyone. I called the restaurant, and yep, they had my card. But, OF COURSE, they aren't open Sunday or Monday. Sigh. I'm going to have to drive over there on Tuesday to get it.
Saturday, we were on vacation! Kind of. My family went skiing while I stayed in the room and worked. Lol. Honestly, I don't ski. And if I tried and hurt myself, the whole family would suffer so I don't do it. I was nervous on Saturday. I had an hour long takeover in the Reverse Harem Reader group where I showed off my upcoming book, FIRST FLYGHT. I was nervous about it, but the whole thing turned out great! I plan to give ARCs of FIRST FLYGHT to my ARC team this Monday. In the evening, we had dinner together and played games in the Arcade. I played my new favorite coin game and won lots of cards. Then, someone I had given an ARC of FIRST FLYGHT to read during the takeover party only a few hours before finished reading it and left a 5-star review! A great way to end my day.
Today, Sunday, we meant to sleep in, but the time change threw us for a loop. I slept horribly and then woke up at 9AM, which was really 8AM, and I wasn't rested at all. We went to breakfast, packed up to leave, put everything in the car, and then my husband, oldest daughter, and I all read poolside while the youngest, who was a fish in a previous life, swam for an hour. Then we left, had Panera on the way home, and arrived home around 2PM. I unpacked and got right in bed for a nap, then spent the rest of the day and evening working… which is where I am right now.
You know, I said to my oldest daughter this past week that I am working 3 full-time jobs. I'm a Mom and all that entails with getting kids to school, to sports, and homework and home care and cooking and EVERYTHING. Then I'm an author brainstorming stories, writing books, editing them, publishing them. Then I'm also a marketing and advertising executive, running this blog, figuring out all the ads, and trying to find an audience for my work. IT IS A LOT OF WORK, PEOPLE. You see how much I do every week. This is why I'm getting to the point where I don't want to do any of the advertising. I need to drop a job here or I'm going to burn out. I just want to write and have this blog. Ugh. I think I need a sign from above about what to do.
What else happened this week?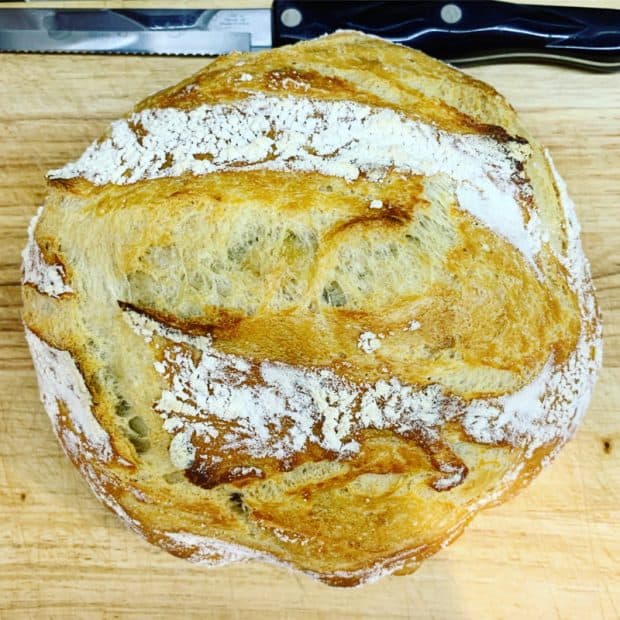 I baked a really loved boule bread on Monday.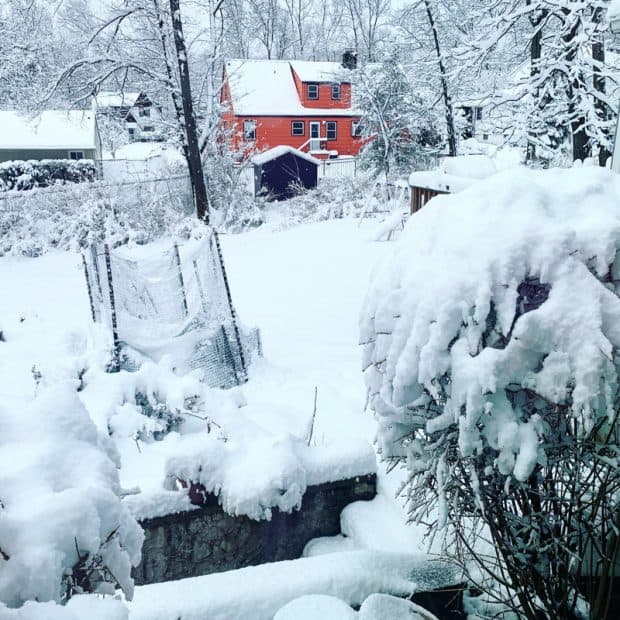 So much snow. I'm glad most of it is melting now.
Sometimes bad days need ice cream.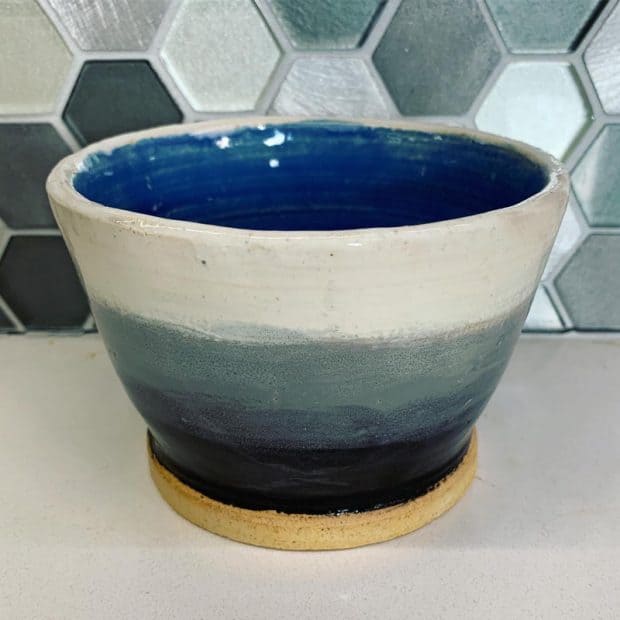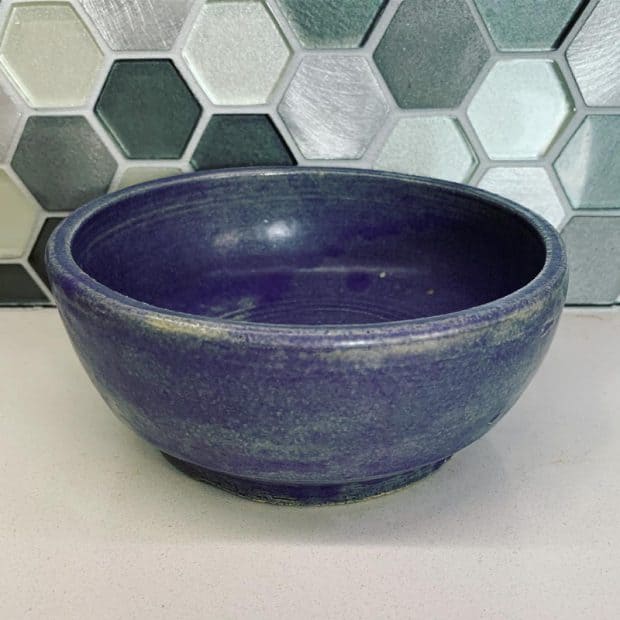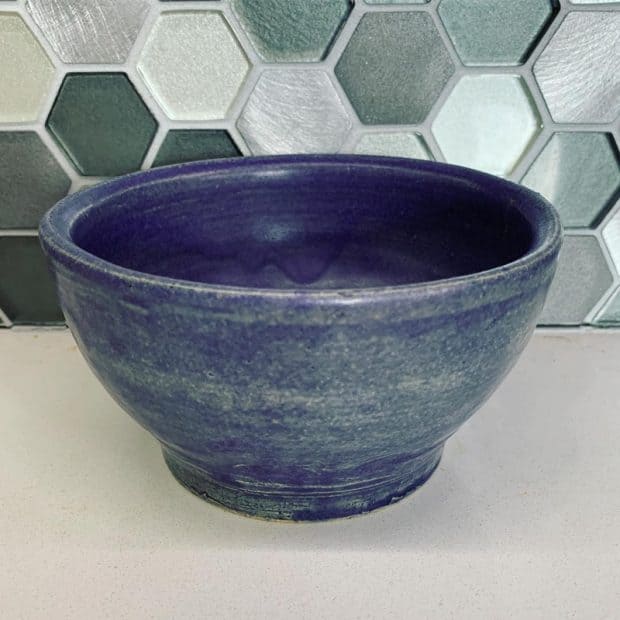 Here are my favorite bowls that I brought home from class on Thursday.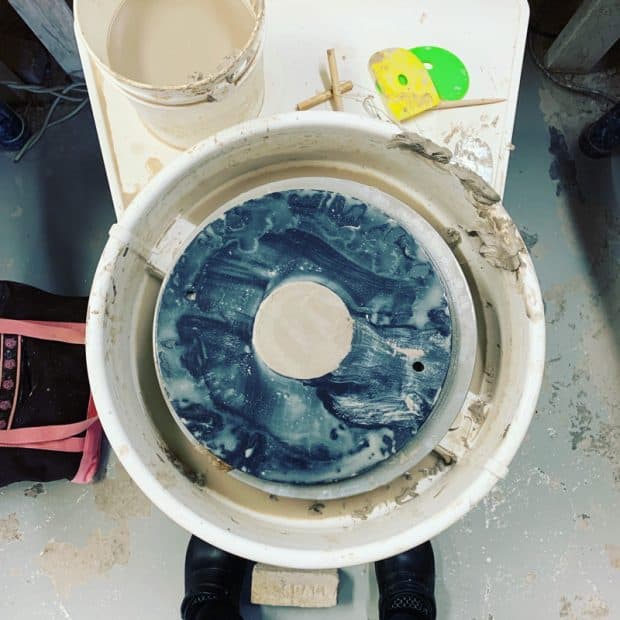 My station got pretty dirty at pottery on Thursday.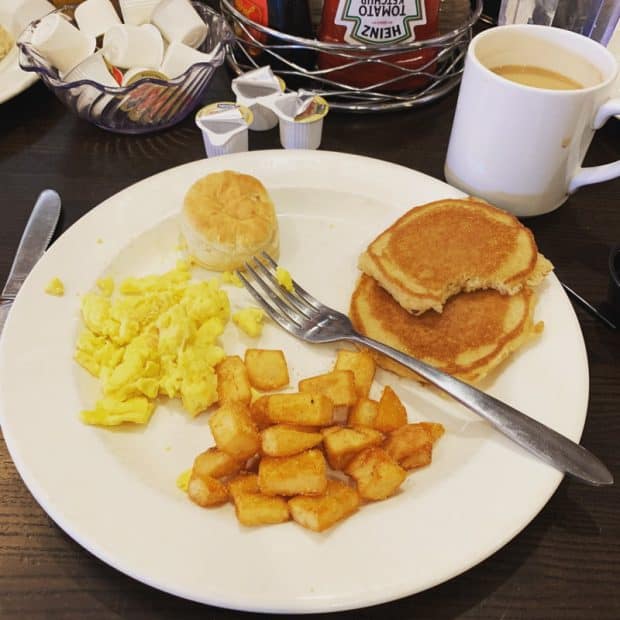 I enjoyed a nice big breakfast twice this weekend! Obviously, I didn't fast while I was away, so this was a treat.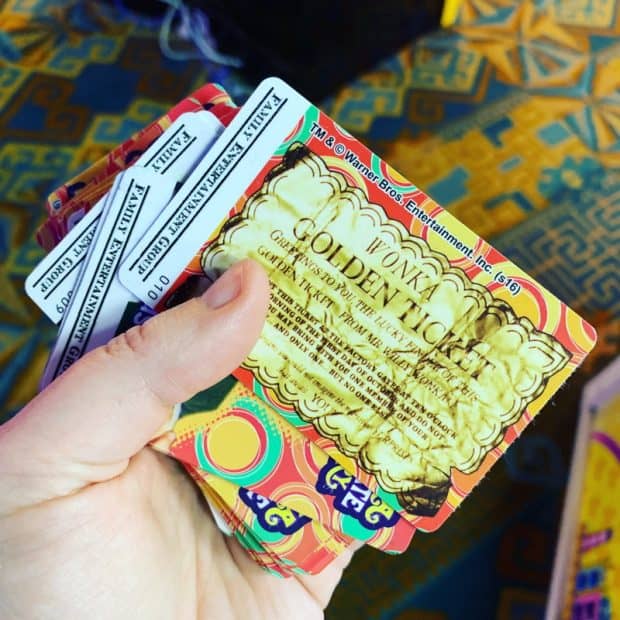 And finally, I used my coin game skills to win all the character cards for everyone in the Willy Wonka game AND the Golden Ticket which netted me over 1000 tickets from the arcade at the resort. SCORE!
I hope you have an awesome week!