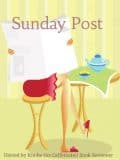 The Sunday Post is a weekly meme hosted by Kimba @ Caffeinated Book Reviewer. It's a chance to share news. A post to recap the past week, showcase books and things we have received and share news about what is coming up for the week on our blog.


---
Monday we were back on track! It was a super windy day, so even though the temperature outside was bearable, the wind was not. I got some work done in the morning, walked on the treadmill and watched Outlander, stretched and ate. Then I got more work done uploading my Miso Cozy books to Amazon with the new covers. I laid down to take a nap in the afternoon and woke up with a start. I'm not sure. Probably due to the wind. In the evening, I finished uploading all the new covers to the SFR Station website and then got some knitting done.
Tuesday was busy busy busy again. In the morning, I was so tired I thought about going back to bed. I even DID get back in bed for a bit but didn't fall back to sleep. I worked on updating the Miso Cozy covers on most of the stores, then walked and watched Outlander. In the afternoon, I worked on the SFR Station website then got to work on the Daydreamer 5 edits. After dinner, I went back to work, made the cover reveal blog post for Wednesday and sent the preorders to all the stores for Daydreamer 5.
Wednesday was business as usual. Got the kids off to school, cleaning ladies came, and I watched Outlander while walking on the treadmill. I also revealed the covers for the Miso Cozy Mysteries series! Then I worked on going over notes from one of my readers for Daydreamer 5 and incorporating her suggestions. I edited a few chapters but not as many as I wanted to.
Thursday started off busy and kept going. I left the house at 9am to run errands before pottery. Then I was at pottery class until 12:45. While I was there, I painted a bowl, dipped four others in glaze, trimmed another bowl and threw one more. Next week I promised that I would only make pottery! After, I ate my first meal of the day and showered then got to work on editing. I took a small break to lie down then handled dinner and homework with the kids. We watched TV together, and after they were in bed, I got back to work. I went to bed late.
Friday started off with some more snow. I swept up most of it because it was very powdery and then got the kids off to school. I posted about the pre-order for Daydreamer 5! Woo! Then I got my hair cut and went to Panera to get some work done. In the afternoon, I was just so tired. I had wanted to walk on the treadmill but I couldn't muster the energy. My husband had arrived home late the night before and I didn't go to sleep until after midnight then I got up at 6. I think I only got about 5 hours of sleep. So I spent the evening on the couch getting edits done and hanging out with the family.
Saturday, I continued to get a lot of stuff done. I cooked up my Thursday meals for the month in the morning, ate an early lunch, and then got on the treadmill. I walked for over an hour and finished off the first season of Outlander. Afterward, I baked bread and then helped my oldest daughter bake Irish soda bread. Moving myself to my bedroom, I got to work on editing 5 chapters of Daydreamer 5, and I got most of it done. After dinner, we watched the Khan Star Trek Original Series episode in preparation for watching the movie, and then I finished up my editing work.
Sunday was a busy day. I spent the morning reading some blog posts (I have fallen way behind this week and I hope to do some catching up tomorrow) and getting both my daughters' Girl Scouts sashes ready for an event in the afternoon. I walked on the treadmill and watched The Expanse, then stretched and ate. In the afternoon, we went to World Thinking Day which was hosted by the Girl Scouts. All the local troops set up tables about different countries around the world and offered information about each of them including take home sheets and food. Afterward, we went out to dinner as a family and made it home early so I could edit more chapters and write up this post!
What else happened this week?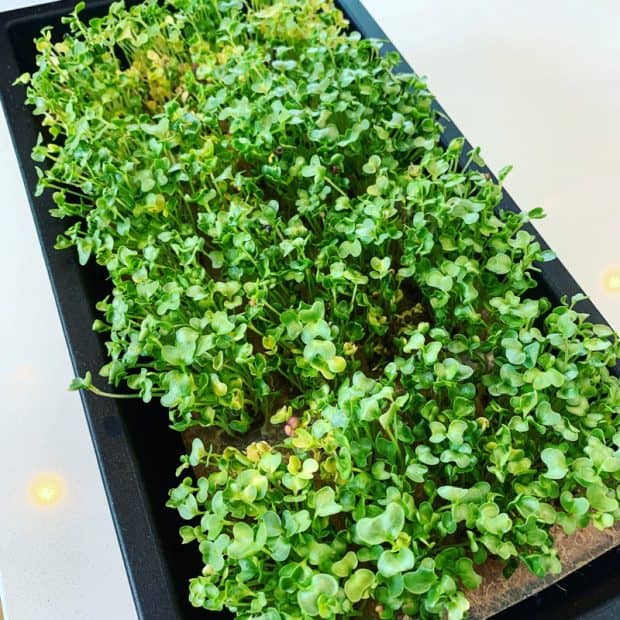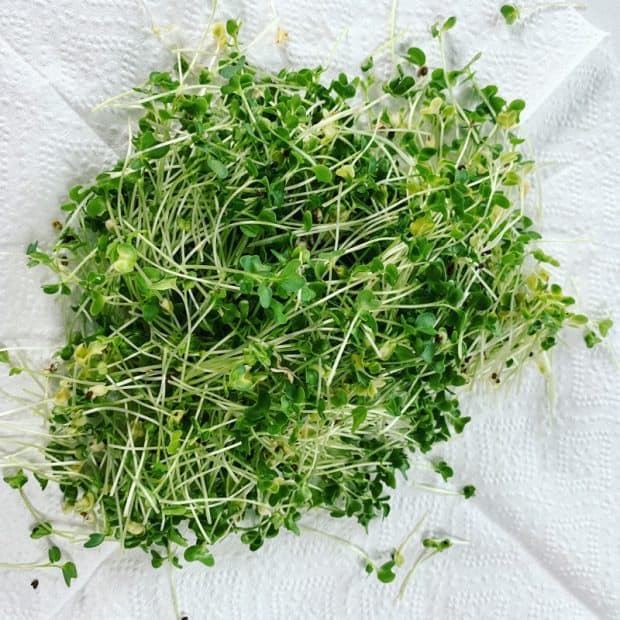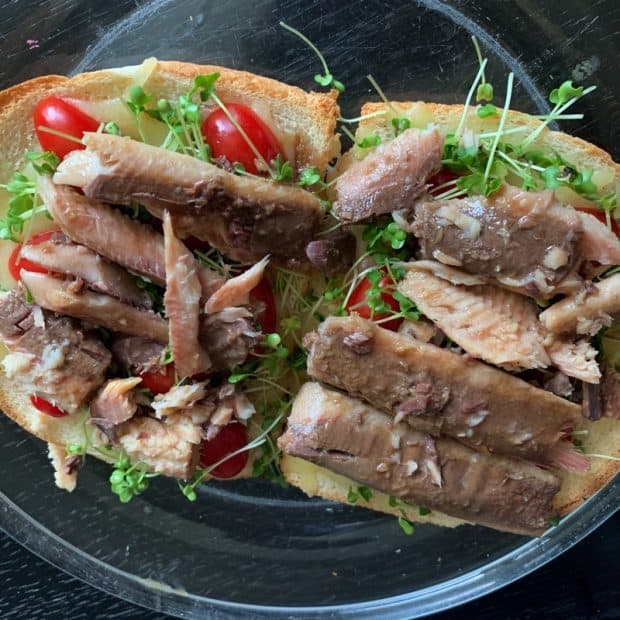 I'm growing micro greens at home using a subscription kit from Hamama. I really love having sprouts readily available for sandwiches and salads. This is a good way to get fresh greens even in the winter.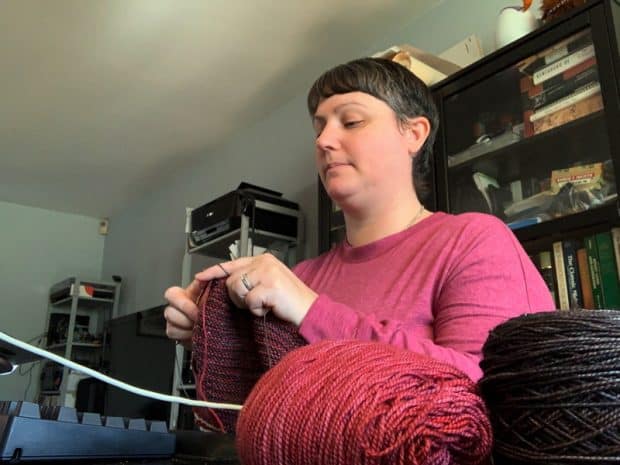 When I'm waiting or between tasks, there's always knitting!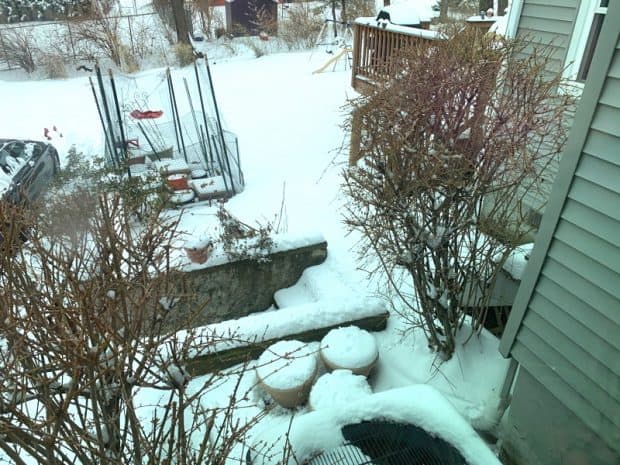 I'm sick of snow and there's more coming.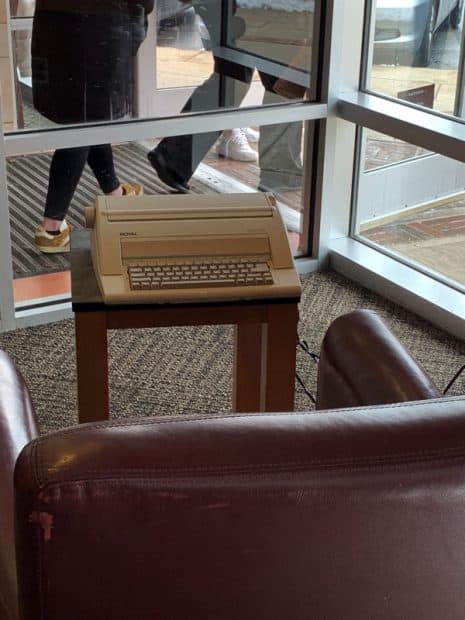 I saw this one at Panera. Yes, it was a stereotypical older white man pounding away on it with white-out by his side.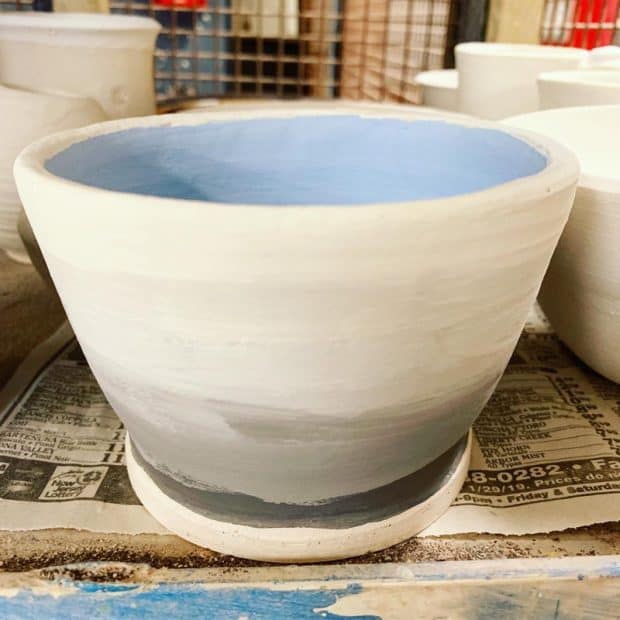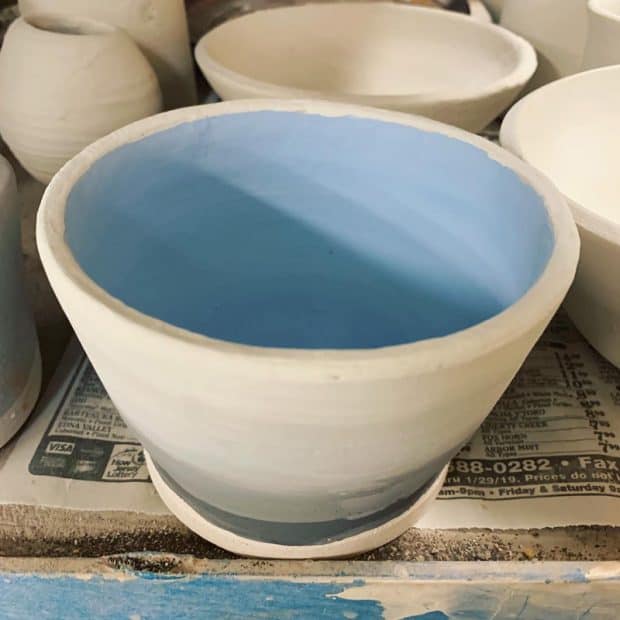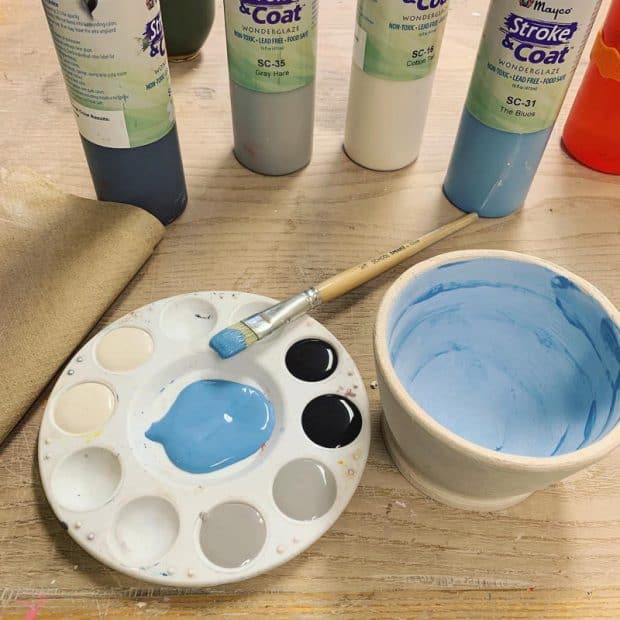 I painted one of my better bowls, and I hope it comes out of the kiln looking pretty!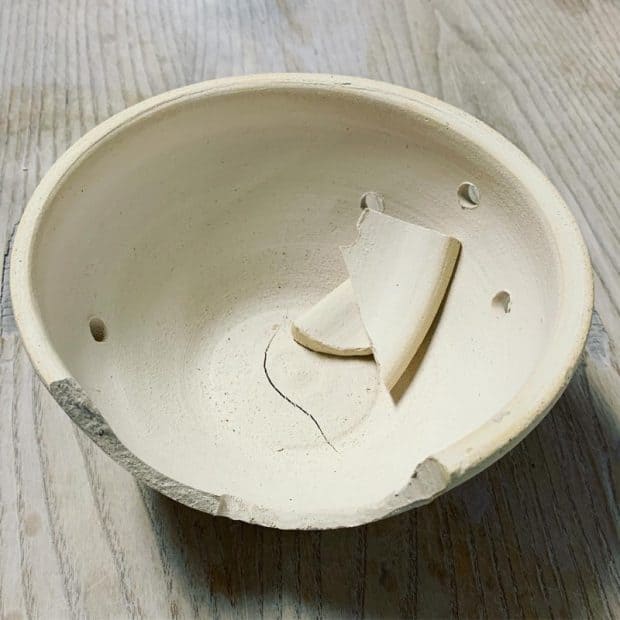 Unfortunately, this yarn bowl I made broke coming out of the kiln.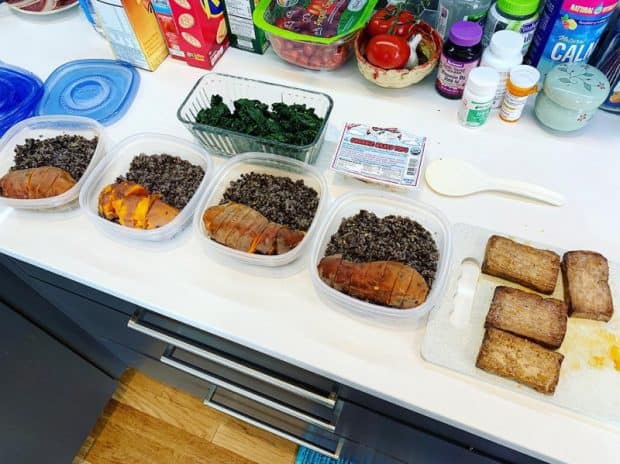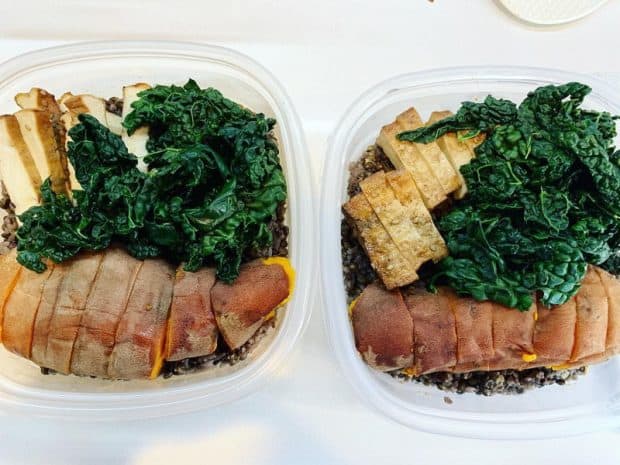 I like to make lunches for a month's worth of Thursdays. Thursdays I fast all the way through pottery and don't eat until close to 1pm. So it's nice to have a meal ready for me quickly when I get home. This is black lentils and jasmine rice cooked with coconut oil, half a sweet potato, baked tofu, and steamed kale. I usually heat it up and dress it. Yum!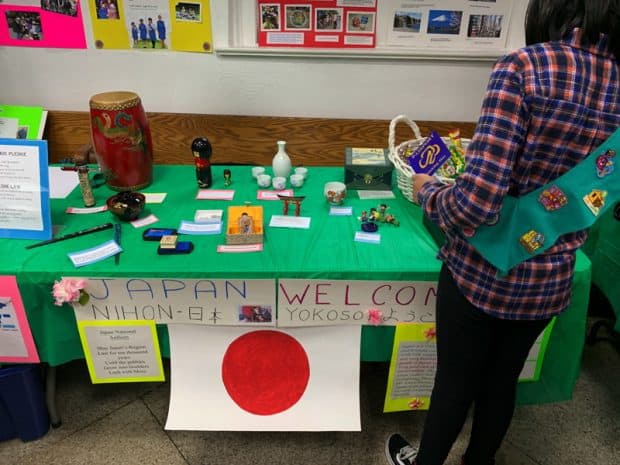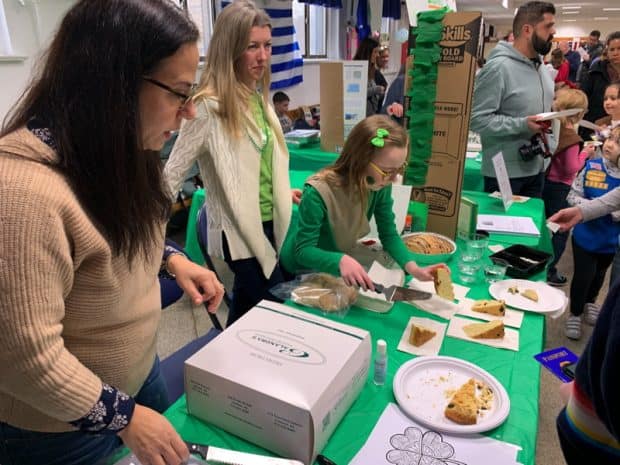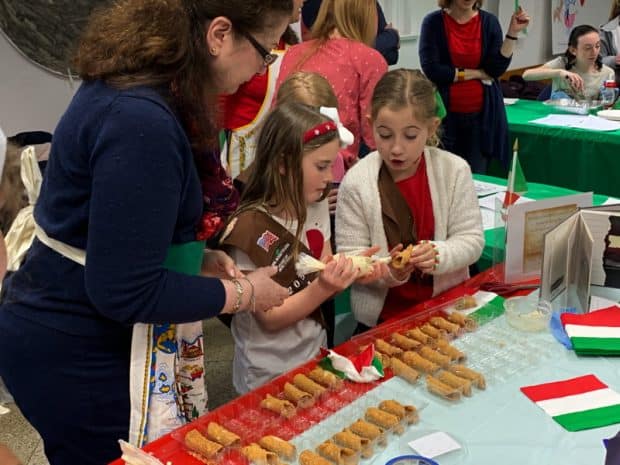 And finally, today's World Thinking Day activities!
I hope to visit blogs this week once I'm caught up with copy editing. Have a great week everyone!