WARNING: THIS POST IS VERY IMAGE HEAVY.
About ten years ago, I was a big fan of Flickr, the online photo community. We talk about social media now like it's micro-blogging, but back then, Flickr was the way we documented our lives. At the time, I was running my knitting blog and I had a lot of friends on Flickr from all over the world and from all walks of life. I paired Flickr with my blog to have a robust online presence that included plenty of long-form writing and photos as well.
I remember being in awe of my Flickr friends and how easy they were with the camera, either pointing it at themselves or at the world around them. And I wanted that ease as well! So, seeing all of my friends participating in yearly challenges, I decided to join as well.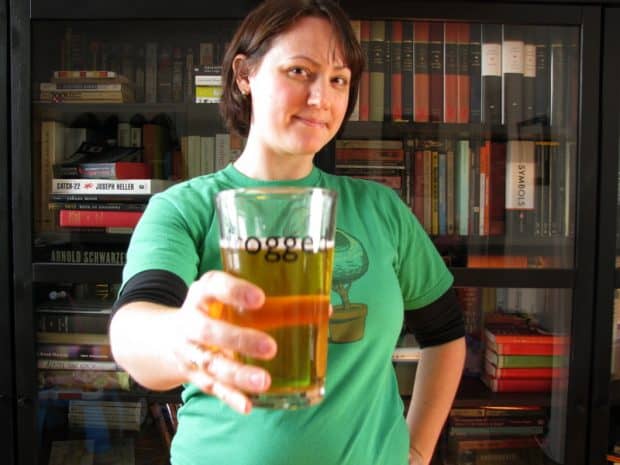 Saint Patrick's Day, 2009
These days, people ask me how I manage to take so many photos. I have lots of photos here on the blog and on Instagram. For many authors, this is a crazy amount of photos. They are introverts and want to keep their lives to themselves or they don't know how or what to take photos of. I've been asked several times, "How do you do it? How do you take so many photos?"
The answer is "By habit," of course. I set this habit in 2008-2009 and it has stuck. I participated in a Flickr-wide challenge called 365 Self-Portraits, and yep, I took a self-portrait every day for a year (actually, more!) It was a project that taught me to be okay with photographing myself, and with that habit established, I could turn the lens on the world around me too. I had a Canon T1i with a remote for most of the challenge. Before that, I had a Canon Powershoot that I used the self-timer with to take self-portraits.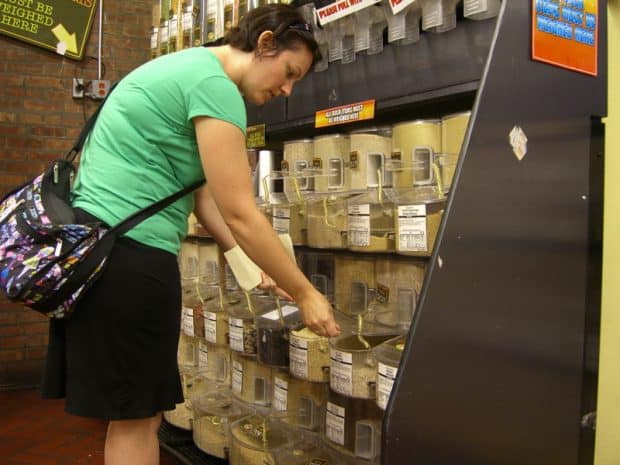 Shopping at Fairway in Brooklyn
A self-portrait was defined as anything with you in the photo, so we all got super creative! We took photos of ourselves in every place we could, with or without friends or our children, with or without props. We also had a ton of fun memes to follow if we wanted to. Bench Monday. Face-Down Tuesday. Face-Up Wednesday. Yes, I did all of these as you'll see below.
I eventually left Flickr because I was unhappy with the way the company was managed, and I did transition my photo habit over to Instagram. I must say, though, that I had such a great time on Flickr, and those years can never be replaced.
My advice to people who want to take more photos remains, BUILD A HABIT. Join a challenge. Make it a part of your life! I just spent a whole day looking back on these photos I took and I'm so glad I did take them. What memories to have! I'm excited to be sharing them with you today.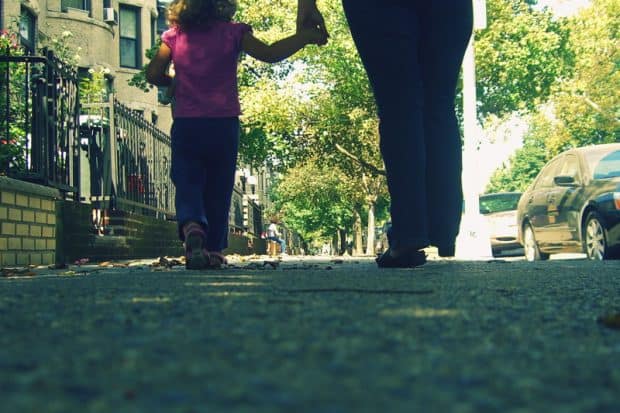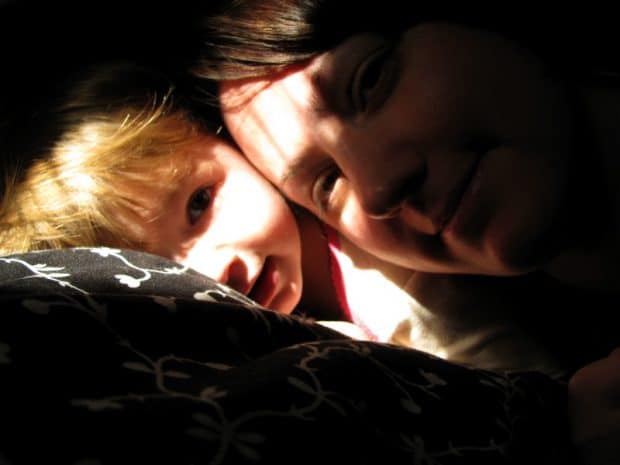 Some of my favorite self-portraits were the ones I took with my daughter. I can't believe how little she is here!
As you can see, I had to be okay with setting my camera down places and walking away from it. That took a lot of confidence!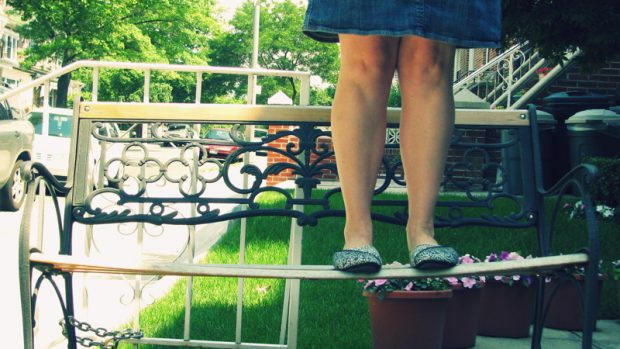 Bench Monday was one of the tamer Flickr challenges.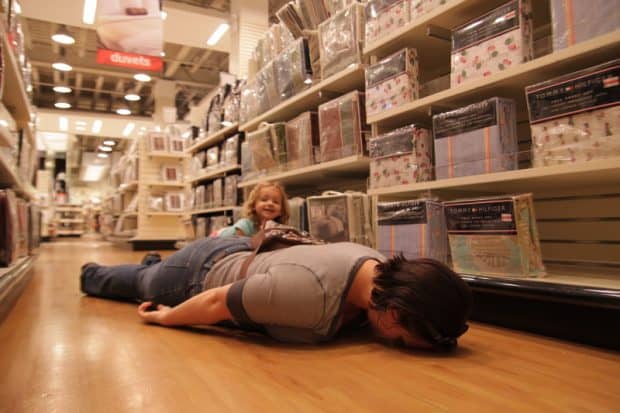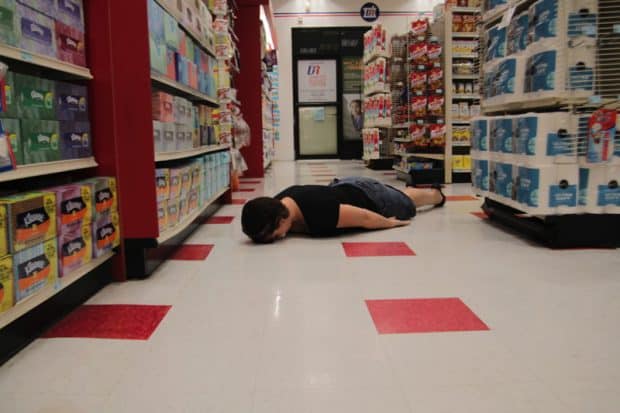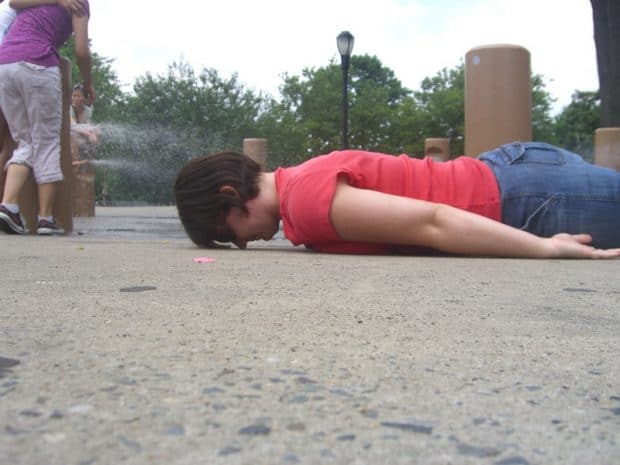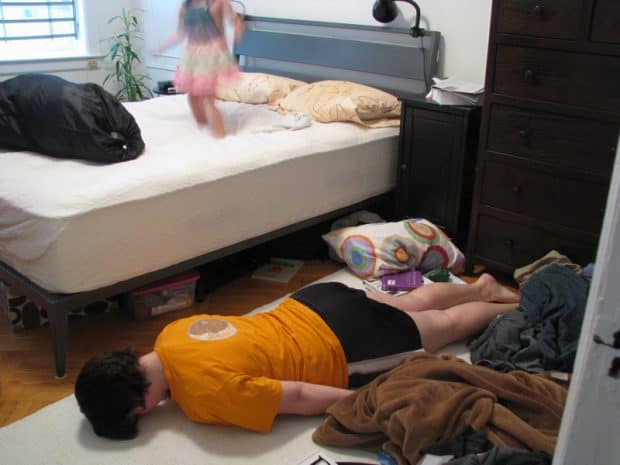 I took Face-Down Tuesday to some extremes! From the top: At Century 21 in Bay Ridge, At Duane Reade, At the park with kids running around, and at home while my little one jumped on the bed.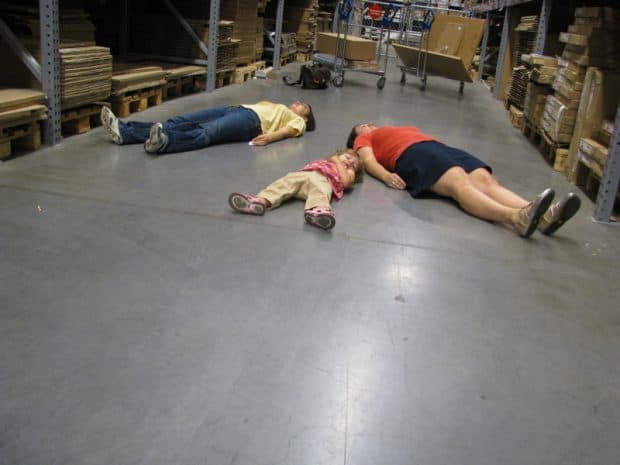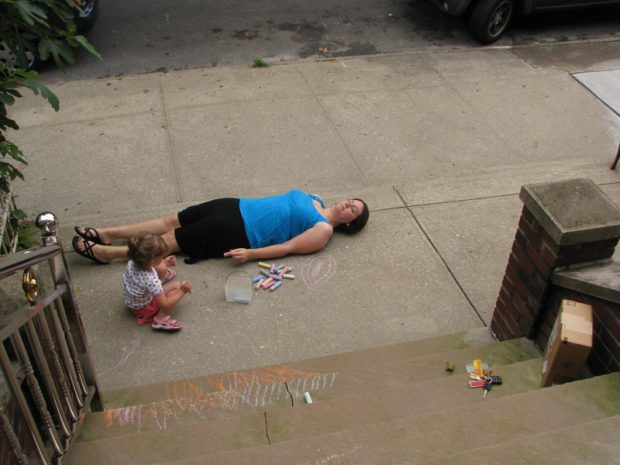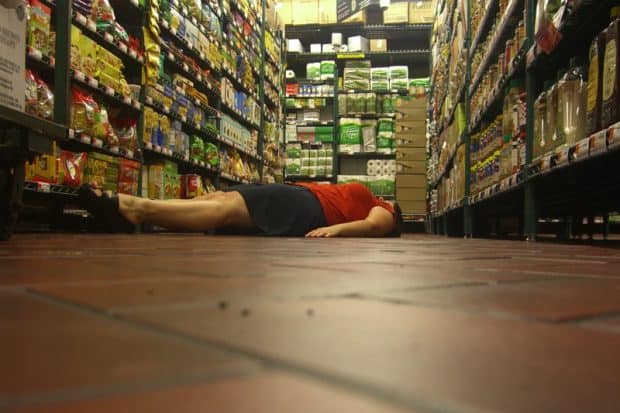 And then Face-Up Wednesday took the meme to a whole other level! The top one is my favorite. Erin Mintyfresh, C, and I on the floor at IKEA (Lololol, this one still cracks me up), on the sidewalk in front of our apartment, in Prospect Park, and on the floor at Fairway (yes, I can't believe I did that one either!)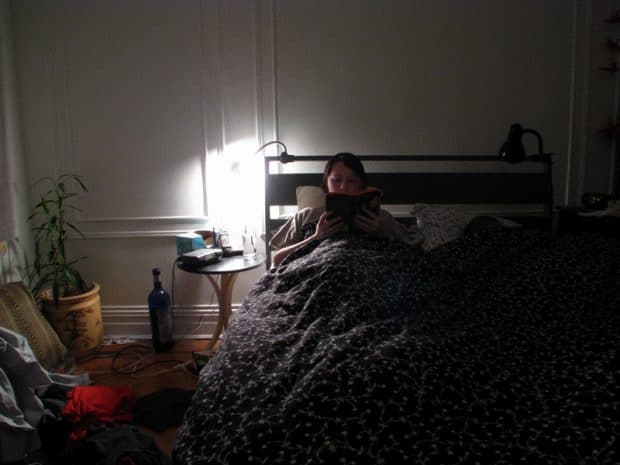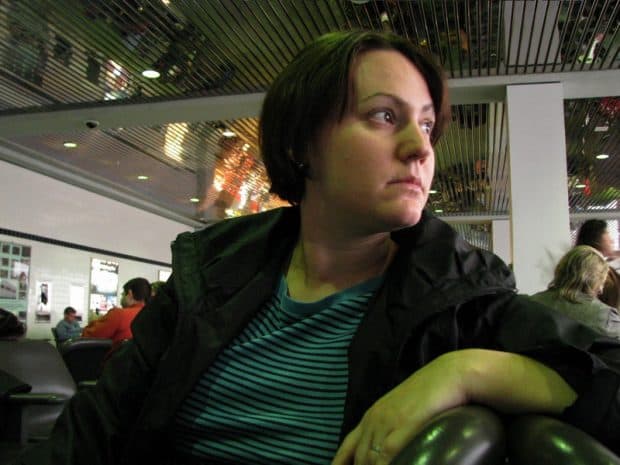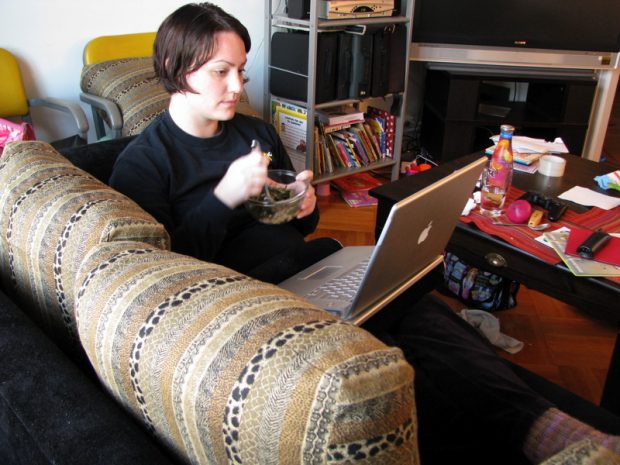 There were the moments alone…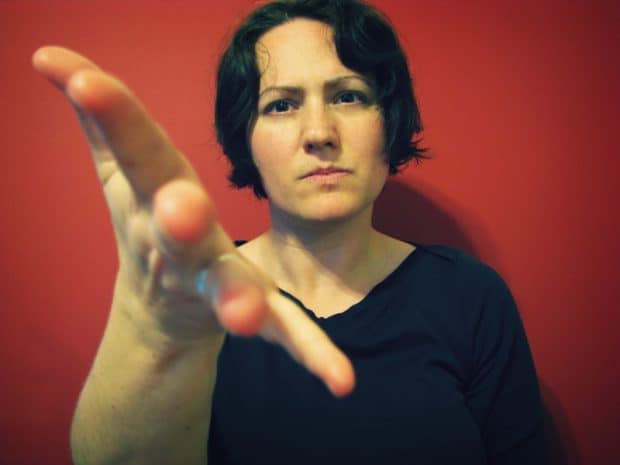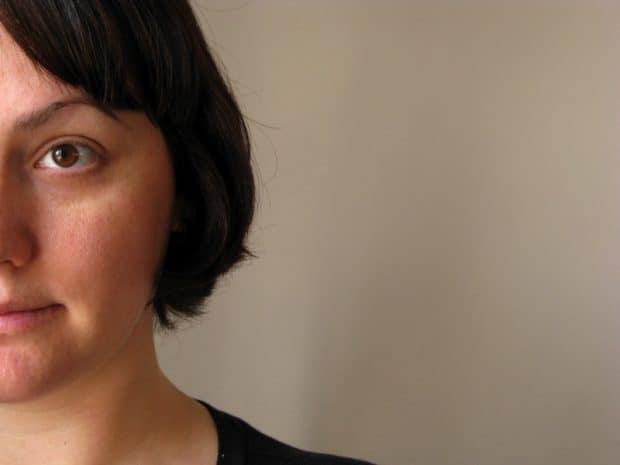 There were the experiments…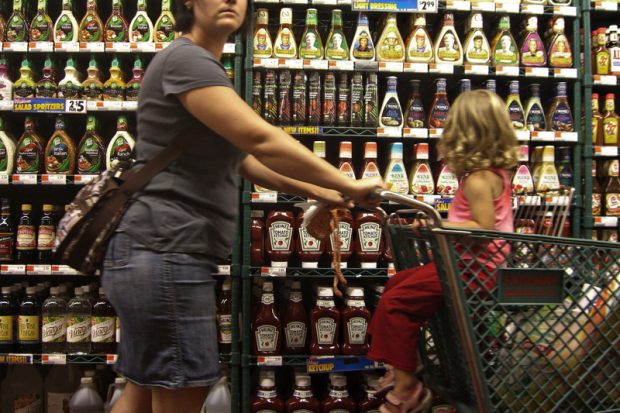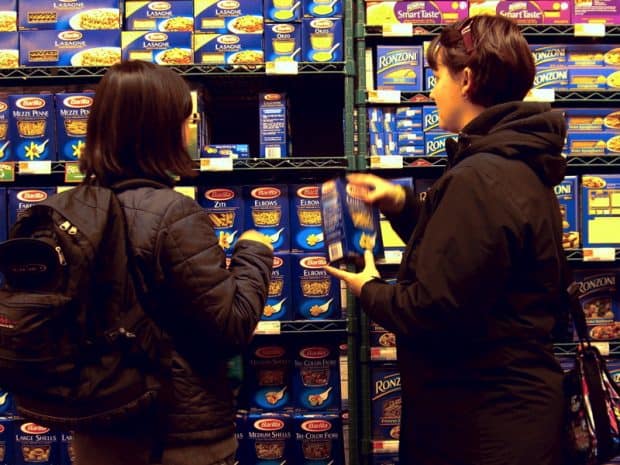 There was lots of grocery shopping…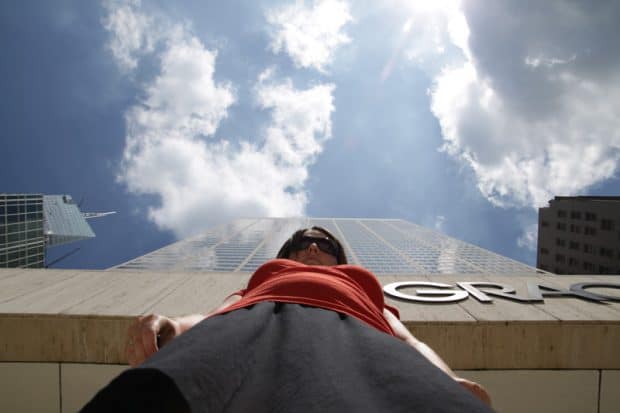 In front of famous buildings…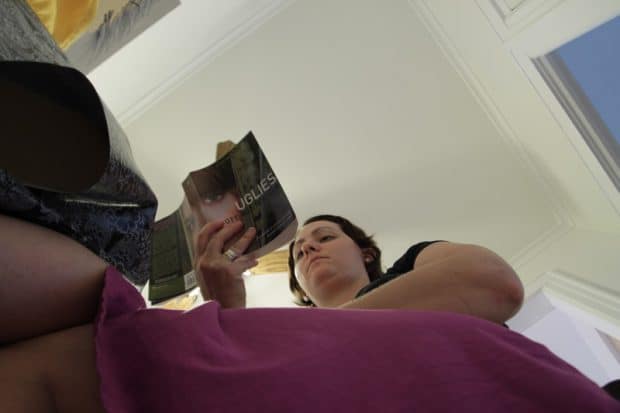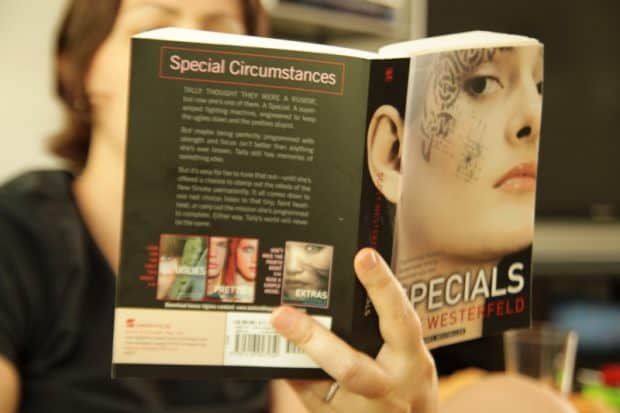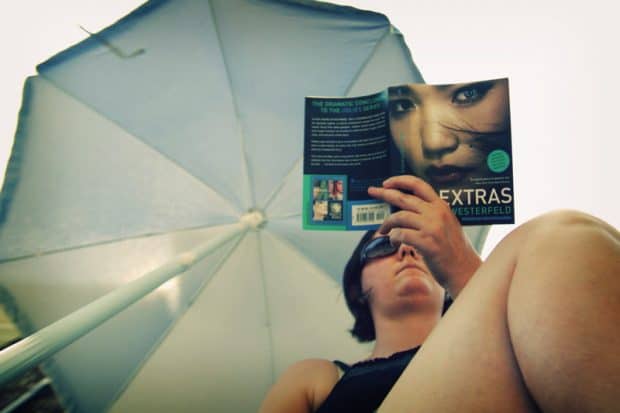 Reading a favorite series…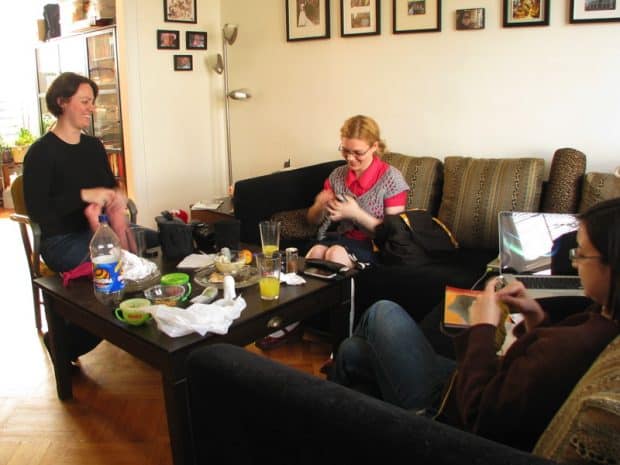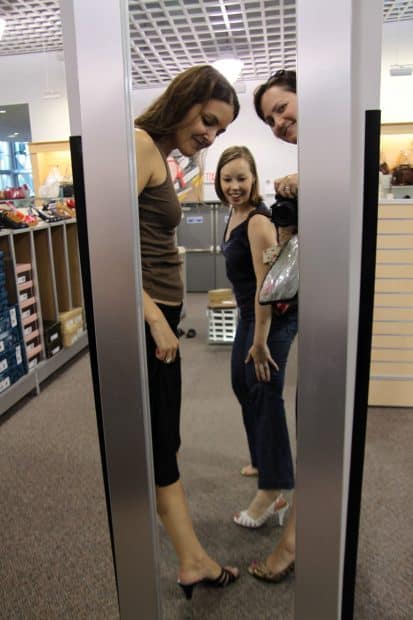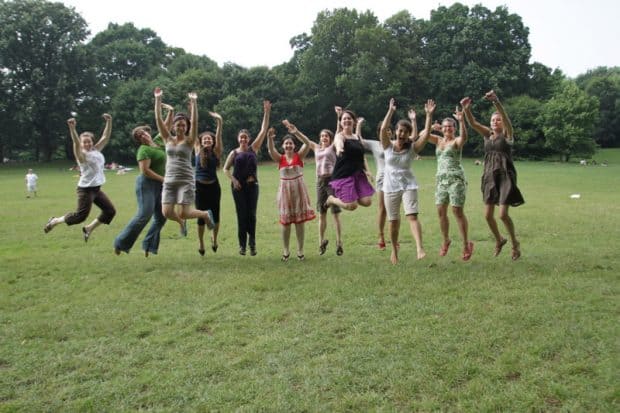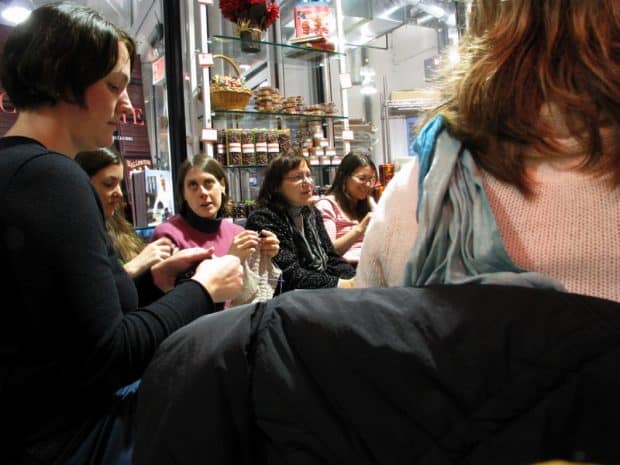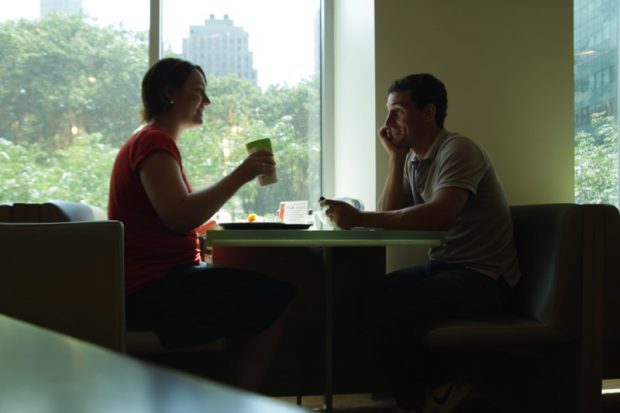 Time spent with friends!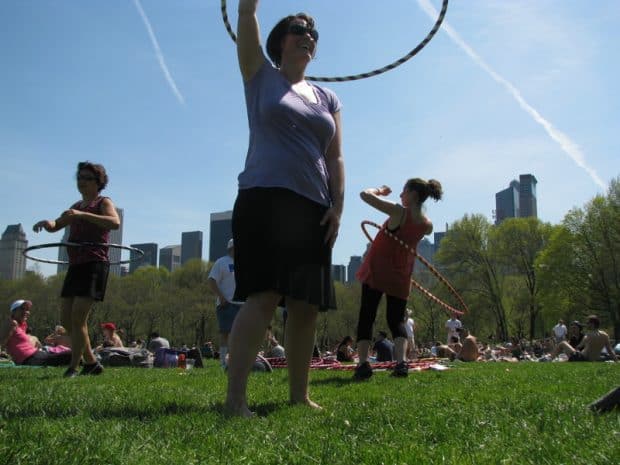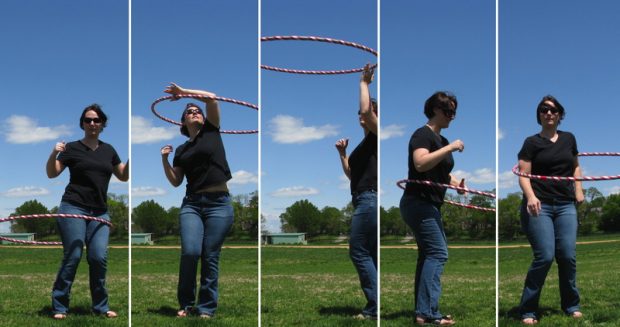 Enjoying a new hobby (besides all the knitting photos I took)…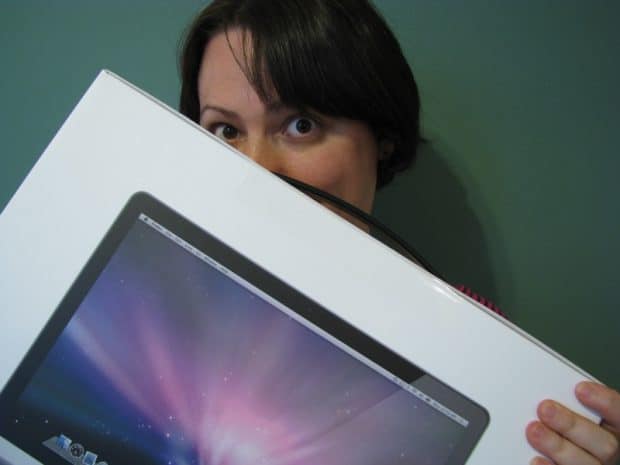 And milestone purchases. My kids still use this MacBook Pro every day, by the way. It is literally 10 years old!
Once I learned how to take photos of myself, I started taking photos of other things too. I started to see symmetry or chaos everywhere. I saw colors and patterns I wanted to capture.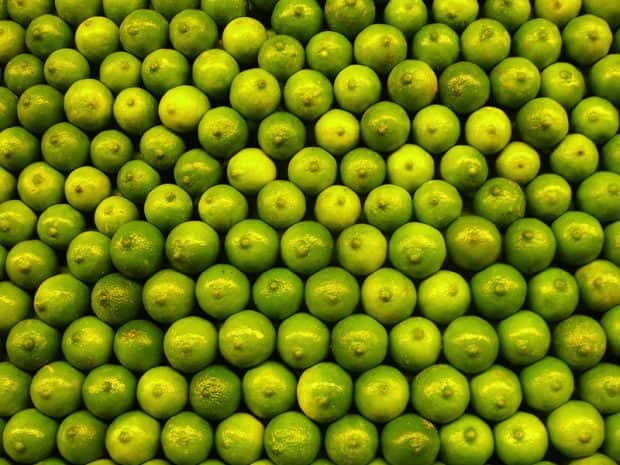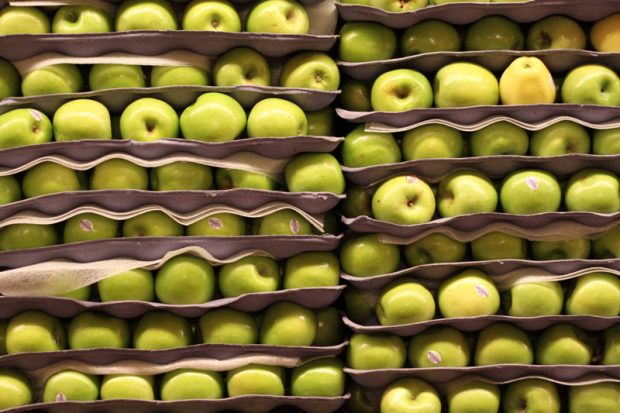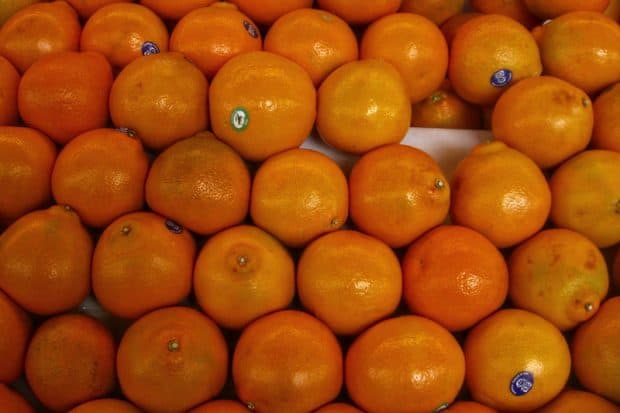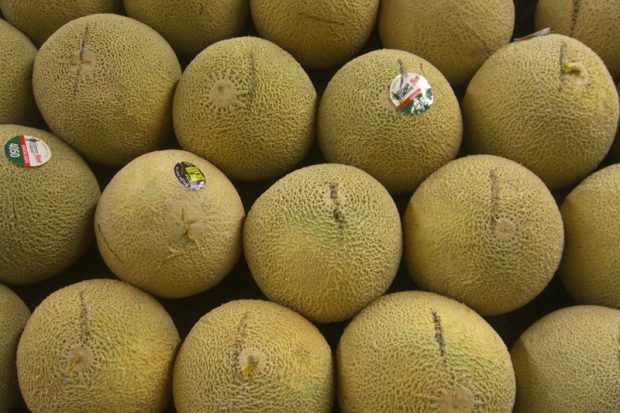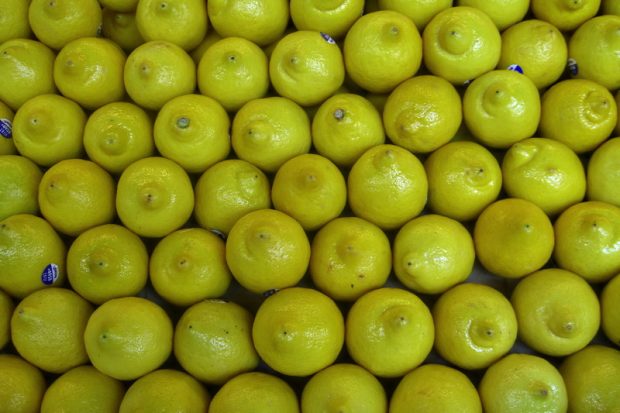 Nobody stacks produce like the employees at Fairway in Brooklyn!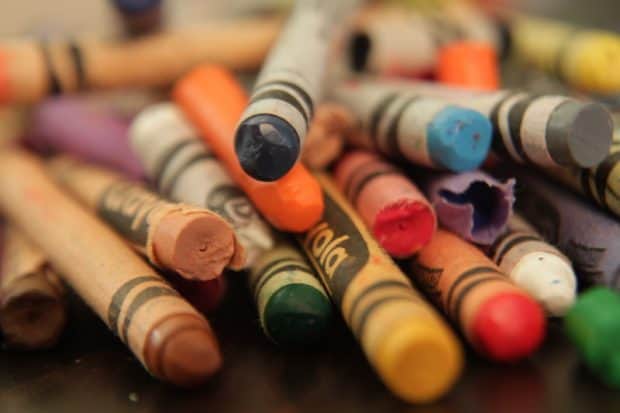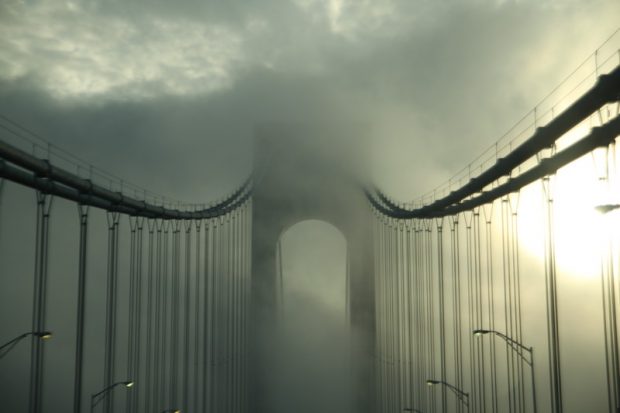 Once you get going, you can find something to take a photo of every day, even if your life is mundane. The little things in life are interesting.
Back then I took 90% of my photos with my DSLR camera, and now I take them all with my phone. The method has changed, but the habit has not.
I hope this post inspires you to take photos every day as well!