I thought I'd do a final writing update for the year before the holidays are on top of me. After this, you won't hear from me again until my audiobook challenge wrap-up post, end-of-year reflection post, and new year goals post. Yes, no Sunday Updates until January.
So, as you know I've been writing on the fifth Daydreamer book. Despite my life being extremely busy lately with last minute Christmas shopping and preparation work, kiddie commitments, and my husband being gone pretty much every single evening, I have been writing! Originally, I wanted to hit my goal on this project by my birthday, January 18th. But after struggling to find the time to get words into Scrivener, I have revised my goal to the end of January. I may finish sooner (I usually do) but I didn't need the added stress during a time of year that's usually pretty stressful. I also revised the expected word count from 72k down to 66k, but I suspect the final word count will be around 70k.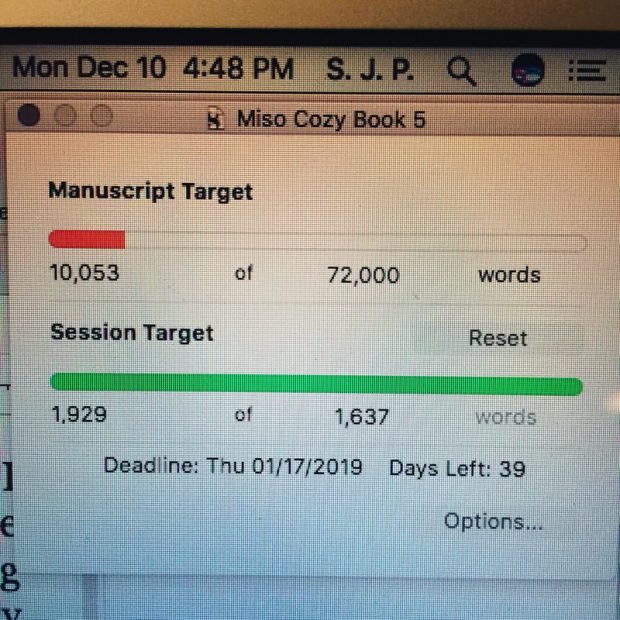 I'm enjoying the writing so far! I had the idea for this book after seeing a news segment on NHK Newsline, big surprise there. Lol. And because Mei has her baby now and is building a new home, it gives me the chance to highlight the modern and technologically advanced pre-fabricated homes in Japan. It also gives me the chance to talk about "stigmatized properties," properties that have had a death or violent crime committed on them. Yes, this is a thing. Ghost hunting is also a big thing in Japan.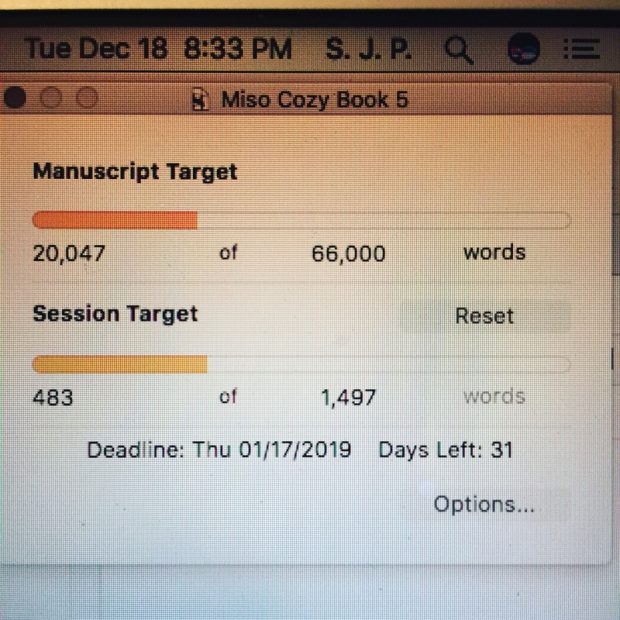 One thing the writing of this book has forced me to take a long, hard look at is my stylized writing choices for this series, and in relation, the Nogiku Series. When I originally started writing, I wanted to highlight as much of the Japanese language as I could. In REMOVED and the Nogiku Series, I included many Japanese phrases and words and used the honorific name suffixes, -san, -chan, -kun, -sensei, etc. Now that I have an excess of 10+ books written this way, I am able to make an informed decision of what the audiences think of this style.
They don't like it.
The conclusion, after combing through hundreds of reviews, is the suffixes are way too foreign for my English speaking audience. And while including a word or two of Japanese here and there is fun and adds to the cultural nuance, the honorific suffixes are distracting. Also, sometimes, I have missed places where I've forgotten about them, and no matter how many times I re-read or my proofreaders read the books, we miss some.
You probably didn't even notice that I left off all the honorific suffixes in The Hikoboshi Series! I used Mr., Ms., and Miss and the English speakers didn't stumble over them, and so they didn't notice the difference. It's not as "true" to the Japanese level of politeness but this is a compromise I think is necessary.
Writing Daydreamer 5 has made me realize that it's time I went back and eliminated this stumbling block from my books. Thank the Flying Spaghetti Monster that I self-publish! I plan to start with the Miso Cozy Series. I'll go back, delete all instances of the honorific suffix, and then change the parts of the books where those suffixes are referenced. This will also give me a chance to read through the books and enjoy them once again! I love doing that. I write my books for me, and I don't re-read them enough. :)
I plan to start this revision during the Christmas break. I will make the changes across the whole of the Miso Cozy Mysteries series, make note of the changes in an Author Note at the front of the books, and revise the paperbacks as well. I've been meaning to switch to cream-colored paper for my books anyway, so this is a good excuse. I will make the changes to the Nogiku Series in the spring since I have a date with my cover designer to redesign the covers for the whole series, and I'm sure that will be a more labor-intensive edit. Killing all instances of "Jiro-kun" and "Sanaa-chan" will be a hard thing to do, but I know it'll be better in the long run.
So I have a lot of work in front of me, which is fine and great. I love to work. Lol.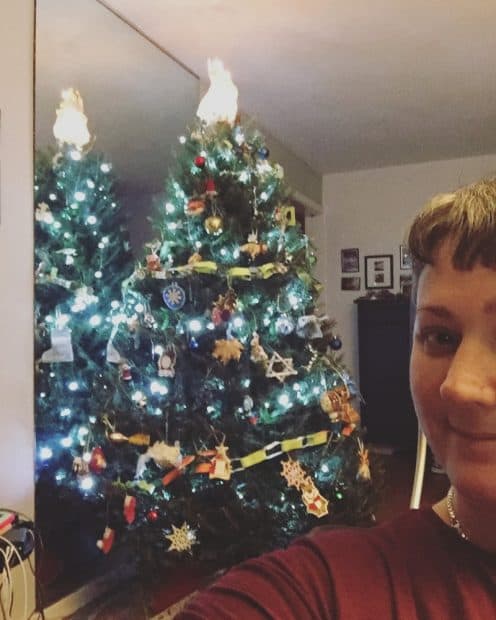 Have a great Christmas, if you celebrate! If not, enjoy the next few weeks as you wind down 2018. See you around the new year!