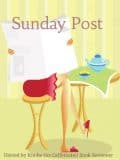 The Sunday Post is a weekly meme hosted by Kimba @ Caffeinated Book Reviewer. It's a chance to share news. A post to recap the past week, showcase books and things we have received and share news about what is coming up for the week on our blog.


---
Yep, it was another busy week around here, of course! When is it not? Lol.
Monday started out easy enough, except that I found a screw sticking out of my tire. Sigh. My "low tire pressure" light had been on for a week, but I thought it was just differences in pressure from cold weather. This usually happens in the winter and summer when temperatures affect the air pressure inside the tires. I asked my husband to fill up my tires for me, and he had said that this tire had been almost empty. Well, I found out why! So I spent some time in the morning calling local tire shops to find someone who sold my particular tire and then I ordered one from the next town over.
I started writing Daydreamer 5 as well! I wasn't certain where to start or how, but as usual, I closed my eyes and saw an opening scene, then went with it. I often worry I won't be able to write another book. Isn't that nuts? When I have a WHOLE book in front of me, I get intimidated and scared I will never be able to write a whole book again. It's almost paralyzing. So, this is why I really celebrate the first 10,000 words of a book. With the first 10k written, I know I can write the rest. It's a relief to hit that milestone!
I talked more about my writing process in my Facebook reader group. Have you joined up yet? You should! https://www.facebook.com/groups/readsjpajonas/
On Tuesday, I have very little memory of what I did. Lol. I took no photos this day! But it was the first half-day of three half-days for the kids this week. In the afternoon, I went to the school for my youngest's parent-teacher conference. Then in the afternoon and evening, the kids and I watched THE FLASH and SUPERGIRL together.
On Wednesday, we had another half-day. The cleaning ladies came and I got work around the house done. In the afternoon, the kids had tennis lessons, we got fish tacos and quesadillas for dinner, and then watched TV together again.
On Thursday, we had the last half-day of school. I got my tire replaced in the early morning, ate breakfast, and went to my last pottery class for the semester. I had one bowl to trim and another to glaze. Then I chatted with everyone in class before I left to make it home in time to meet my kids as they came home early. I go back to pottery classes in January. I wrote in the afternoon and I had dinner with the kids again.
Notice my husband wasn't home for almost the whole week. He had work obligations every night but Friday. Yeah. It was a tough week.
On Friday, we were back to full days. I got my hair cut in the morning, went to Panera and got work done, then came home to drop off my things. I grabbed our grocery bags and went back out to buy groceries. Only took 35 minutes! A record. The kids came home and my husband made it home at a decent time.
Saturday, we slept in and did our usual Saturday things. I got some words in and other work done.
Today, I did more of the same, sleeping in, working, and then we got our family Christmas tree!
What a week!
Let's go to the photos…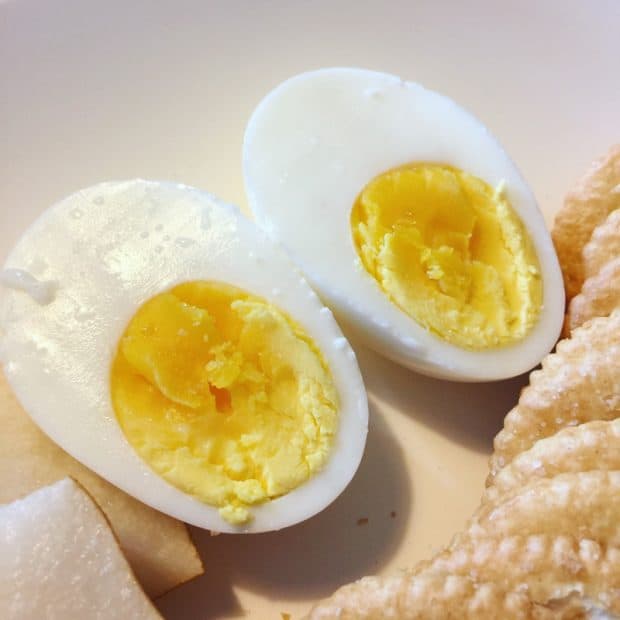 I made up a batch of hard-boiled eggs again in the Instant Pot. I'm always impressed with how easy they are to cook, how fast, and how well they're done. Those creamy middles! Love them.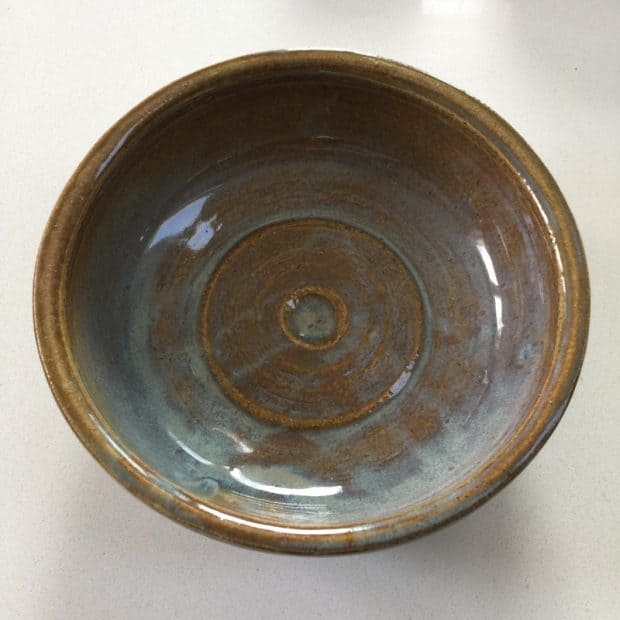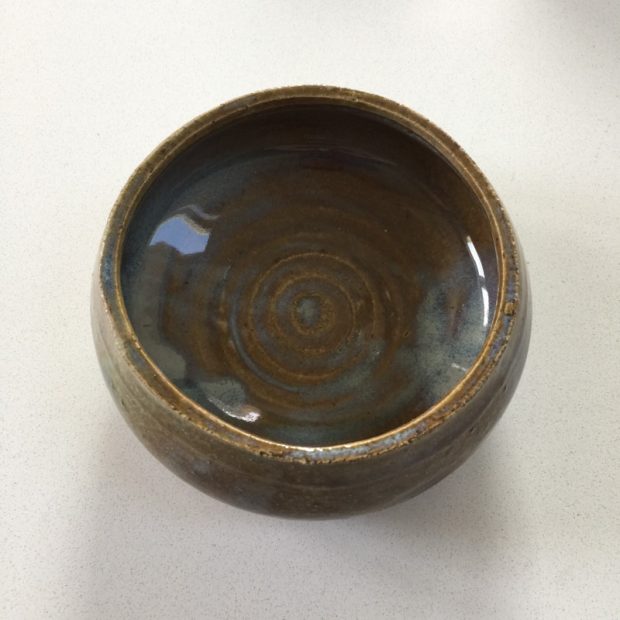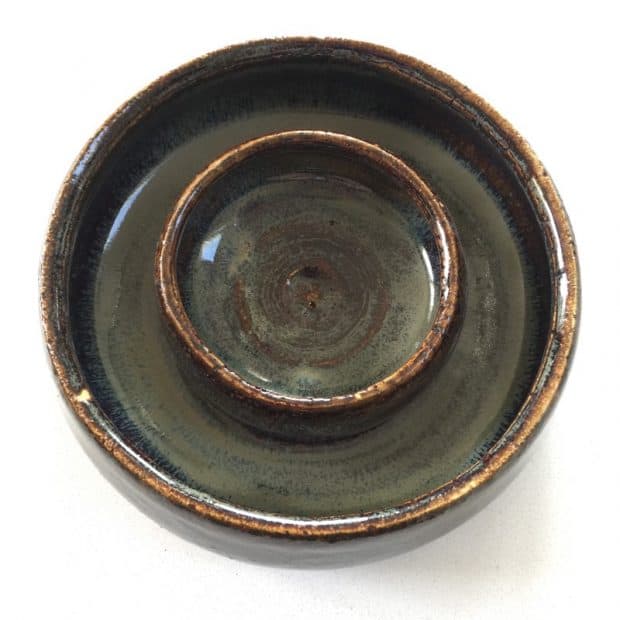 Here's a look at some of the finished pots I picked up this week! These ones turned out nice. I'm really impressed by how much better both my technique and glazing has gotten.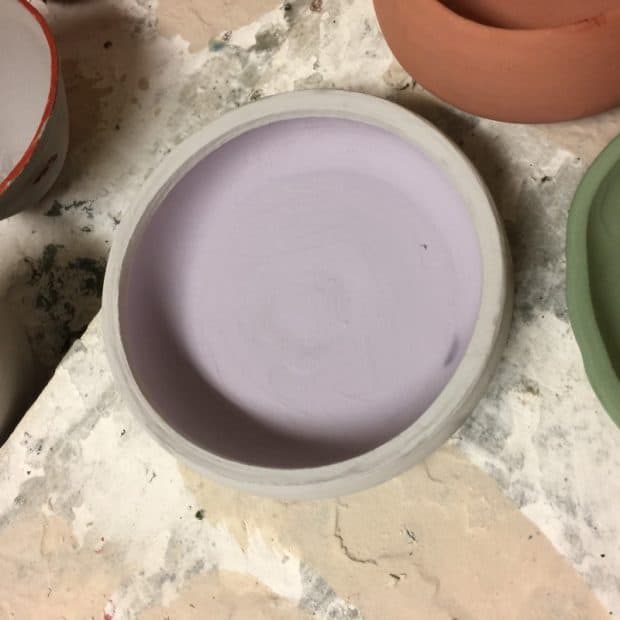 This is the last bowl I glazed. This time instead of dipping it, I painted glaze on. Grey on the outside and purple on the inside. This might be more my speed than dipping. We'll see how it turns out.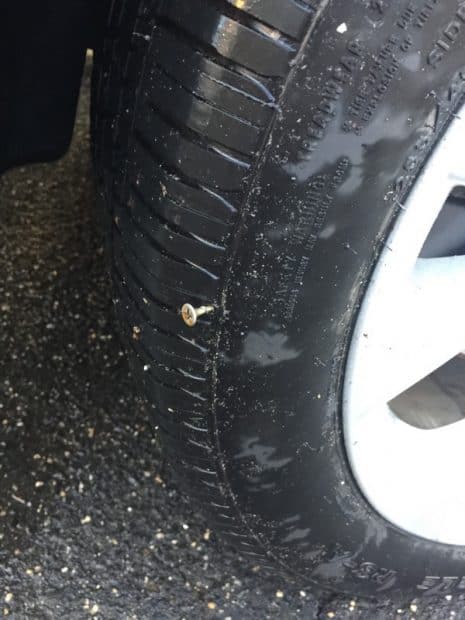 Here is the dreaded screw that ruined a lot of my good cheer this week.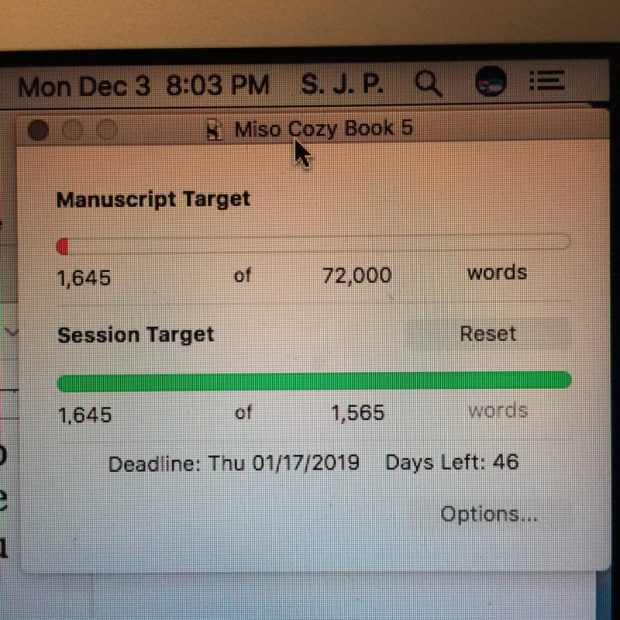 The beginning of Daydreamer 5!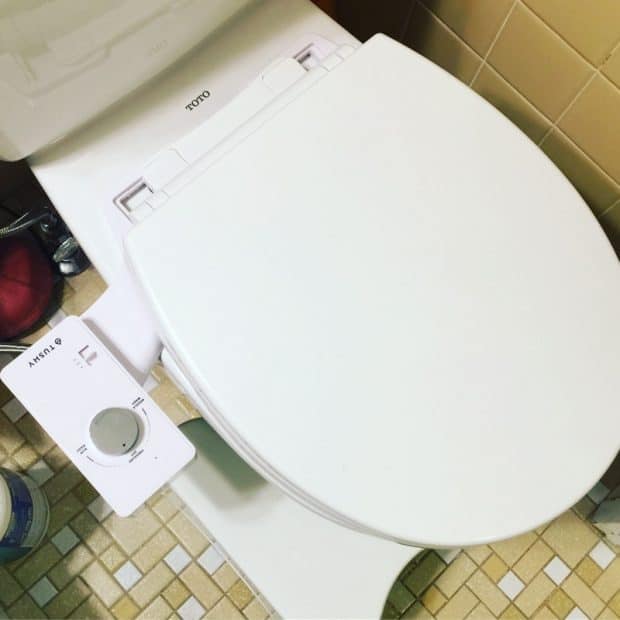 I bought a cold-water bidet (for cheap) and installed it myself. Someday, I'll have the heated version!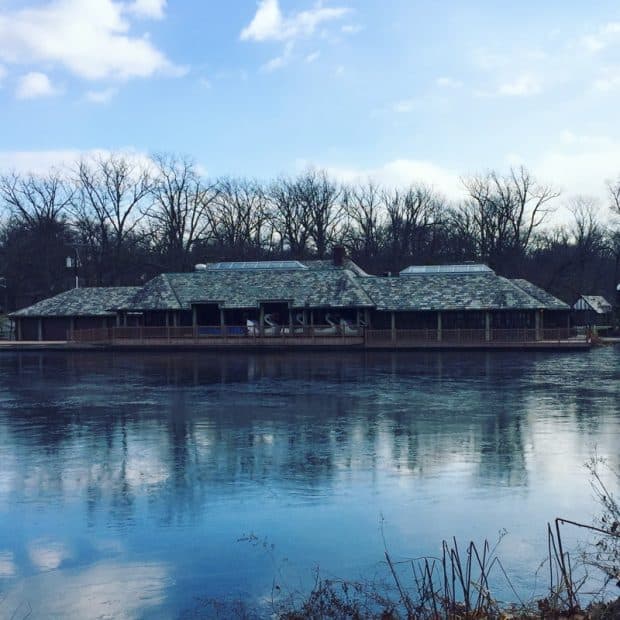 The park is cold and the boat house is all shuttered up for the season.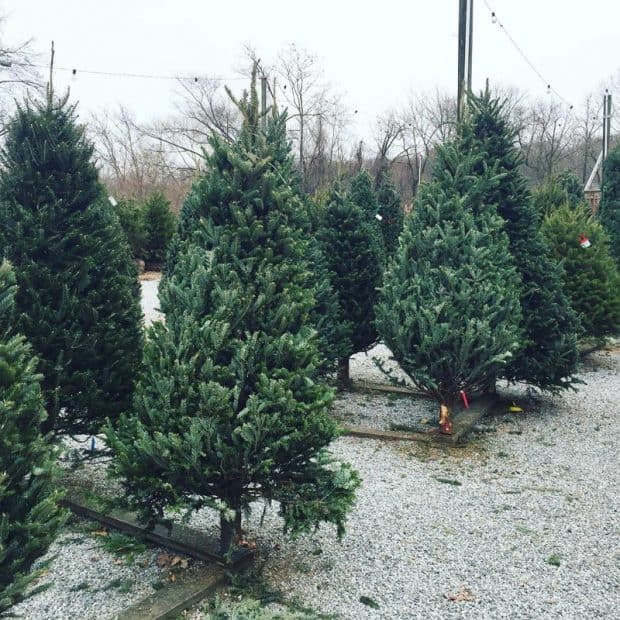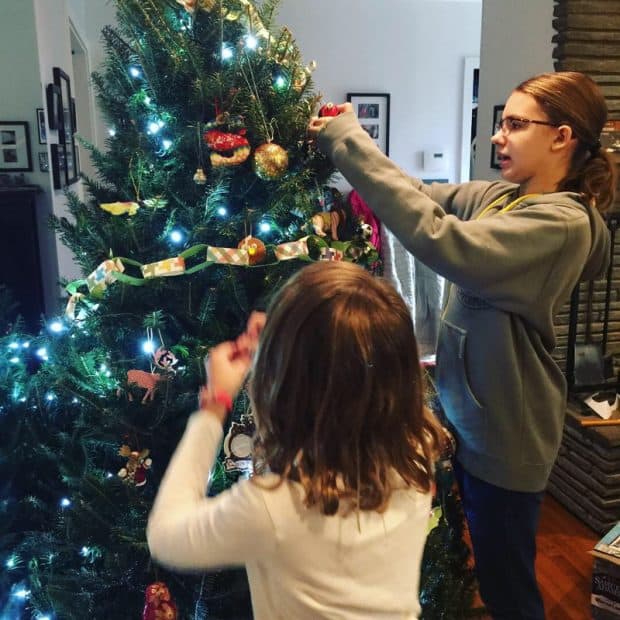 We got our Christmas tree today! It's so pretty. :)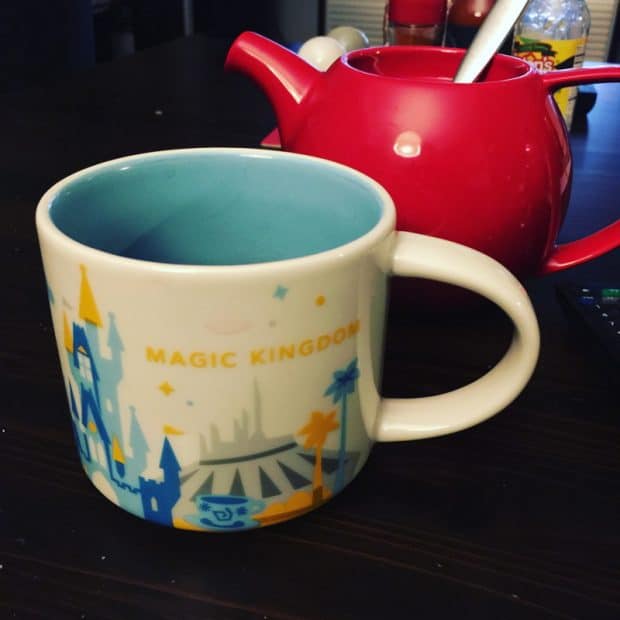 Here's something I discussed on Instagram. I've started drinking strong (REALLY STRONG) chamomile tea before bed, and I've managed to stop take Benadryl every night to sleep. It's been nice to kick the Benadryl habit as it was making me groggy and cranky every morning. The chamomile tea (did I mention it's STRONG?) has been working great for me!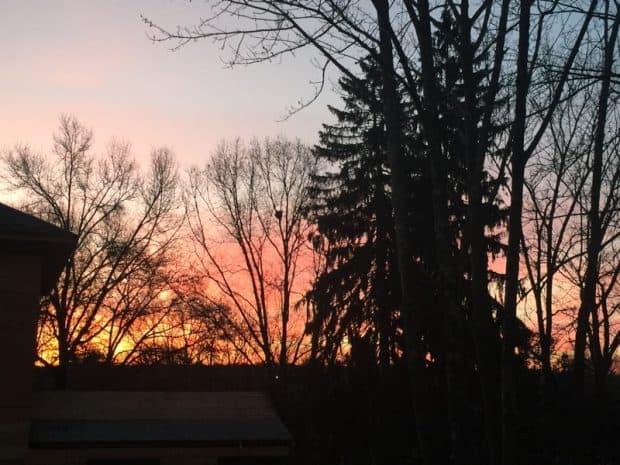 And finally, a beautiful sunrise. One of the things I do like about winter.
Have a great week everyone!