It's been a long week here, full of half days and running around like crazy, so today, I'm blogging the Audiobook Tag 2.0 questionnaire that I found at Caffeinated Book Reviewer. Let's get to the questions…
1. Name a book that is better on audio: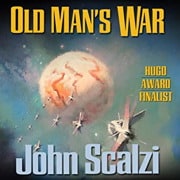 OLD MAN'S WAR by John Scalzi. I read this book a long time ago and picked up the series again via audiobook. The narration was great and the sarcasm traveled easier in audio. I have become a Scalzi audiobook addict!
2. Name a book that is worse on audio: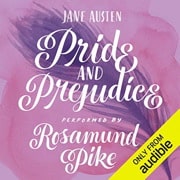 PRIDE AND PREJUDICE by Jane Austen. Listening to this on audio made me realize that so little happens in the story, really, and it drags on and on. Much better just being read.
3a. Name your top female narrator: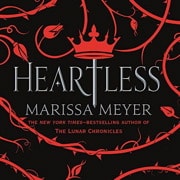 Rebecca Soler. Particularly for HEARTLESS by Marissa Meyer. She's great and has a wide, dynamic voice.
3b. Name your top male narrator:
Tie between Jefferson Mays (All the Expanse novels) and Luke Daniels (All the Unwind novels and the Magic 2.0 novels). Tough call because I really like them both!
4. What is the longest audiobook I've listened to?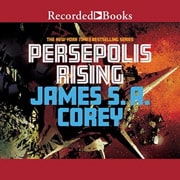 PERSEPOLIS RISING by James S. A. Corey. 20 hours and 34 min. One of the longer Expanse books. Funny enough that it FLEW by whereas the shorter STRANGER IN A STRANGE LAND felt like it lasted 4 times longer, though it was several hours shorter.
5. What is the shortest audiobook I've listened to?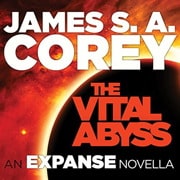 THE VITAL ABYSS – AN EXPANSE NOVELLA by James S. A. Corey. 2 hours 26 min. Yep, more Expanse.
6. How do you listen?
iPhone Audible App.
7. Should authors narrate their own books?
If they're good at it, sure. Most of the non-fiction I listen to is narrated by the authors.
8. Is there an audiobook that you wish could be redone?
Funny enough, the only one I had wished to be redone was the one that was! Somewhere along the way, one of the Expanse novels had a new narrator. He was good, but he wasn't THE VOICE of the Expanse. Enough people complained that they re-did the audiobook.
9. Best audiobook: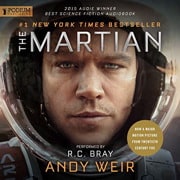 Definitely THE MARTIAN by Andy Weir. I loved it so much I listened to it twice. Something I never do!
10. What is the most recent audiobook you've listened to?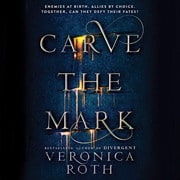 I'm listening to CARVE THE MARK by Veronica Roth right now.
11. What is a book that I wish was on audio?
Besides my own books? No, that's cheating. Lol. I saw the trailer for WATERSHIP DOWN this past week and realized I had never read it! I went to get the audiobook and there wasn't one! Gasp! So, currently I wish that one was in audio.
What's your favorite audiobook?
Tell me here and give me some great recommendations!