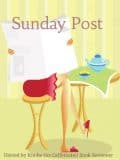 The Sunday Post is a weekly meme hosted by Kimba @ Caffeinated Book Reviewer. It's a chance to share news. A post to recap the past week, showcase books and things we have received and share news about what is coming up for the week on our blog.


---
This Sunday post is publishing on Monday because we got back from our trip last night, and I was just too tired to get it on the blog.
We had a great week on vacation this week! It felt good to be in a warm location and away from the everyday grind.
Monday was a fairly normal day around here, though my husband took the day off from work.
Tuesday morning, we left early to get to the airport and get our mid-morning flight to Tampa. Everything went moderately well there except that we were delayed for take-off. We were supposed to land in Tampa around 12:30 but then we didn't make it there till around 2pm. We picked up our rental car and got on the road to Orlando right away so as not to lose time. Once we got to our hotel, we ran into some issues with our rooms. We booked adjacent, connected rooms for us and the kids, and they didn't have them. But after a lot of poking around, the front desk worker found two rooms for us but we just needed to wait until housekeeping got them cleaned. So we got changed and went out to the pool for a few hours. Once we got into our rooms, we changed again and went out to dinner. Unfortunately, the parks close at 7PM! What? So we couldn't go to the parks our first day.
Wednesday, we hit the parks bright and early. I love theme parks, I really do, but they are tiring! We walked EVERYWHERE that first day, went on a ton of rides and saw pretty much everything. The kids got wands in Harry Potter's Diagon Alley and we saw pretty much everything there. We took the train from Diagon Alley to Hogsmeade (which is in a different park) and saw everything there. It's all a blur now, but I feel like we did pretty much 70% of the two main parks on our first day. I WAS BEAT by the end of it. BEAT. And yet, I still let my 8-year-old convince me to go on the Hulk roller coaster, which was the scariest roller coaster I have ever been on. EVER. Jesus. At the end of the day, I had to take an Aleve to sleep. My whole body hurt!
Thursday was much better. We saw the things we hadn't seen on the first day and took our time walking around. We used our Fast Passes to get us into pretty much everything. There was only one roller coaster I wish I had gone on but didn't make it to. Maybe someday I'll go back and see it.
On Friday, we checked out, went the parks again to return a few things and buy a few things we missed and then got in the car and drove back to Tampa. We stayed in the city that my brother lives in (just north-ish from Tampa by about 20 miles) and spent the afternoon and evening with my family. We all went out to dinner together and then went to a school carnival in the evening.
On Saturday, we slept in and had breakfast at the hotel, then used the hotel pool for a bit. Then after lunch, we met up with my family again to go to their community pool for the afternoon. Afterward, we went back to my brother's house, all had dinner together, then went out for frozen yogurt and checked out the Christmas display at the local mall. It was such a great time and the kids had a lot of fun. I miss my family already.
On Sunday, we were due to fly home and be home in the early afternoon. But once again, our flight was delayed by SEVERAL hours this time. Super annoying. The plane had technical problems in Texas before it was to fly to Newark and THEN to Tampa to get us. So it was delayed by several hours and cities. The flight that was supposed to take off at 1PM and get us home around 4PM didn't take off from Tampa until around 4PM. So we went to the Florida Aquarium in the morning to pass time and had a real lunch before heading to the airport. I had a giant iced tea to get me through, and we made it home at close to 7PM. We ate dinner and went to bed! That's about all that could be done!
Today it's back to the same-old same-old around here. I'm about to head out for a walk!
Here are some photos from our week!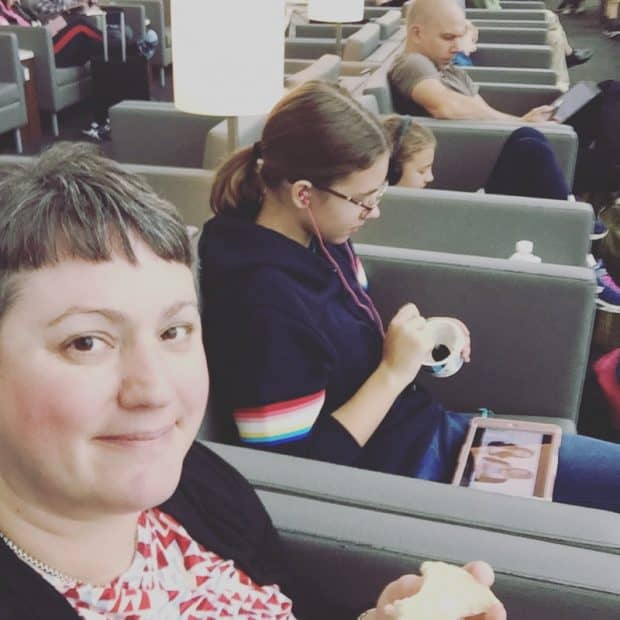 We had access to the airport lounge on the outbound trip so we all spent time there before leaving the northeast.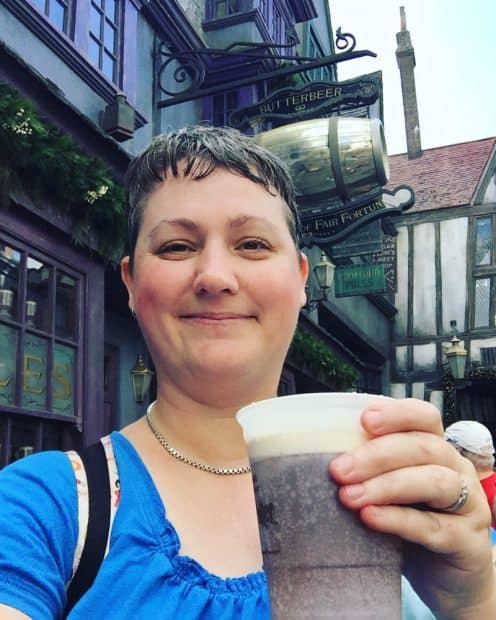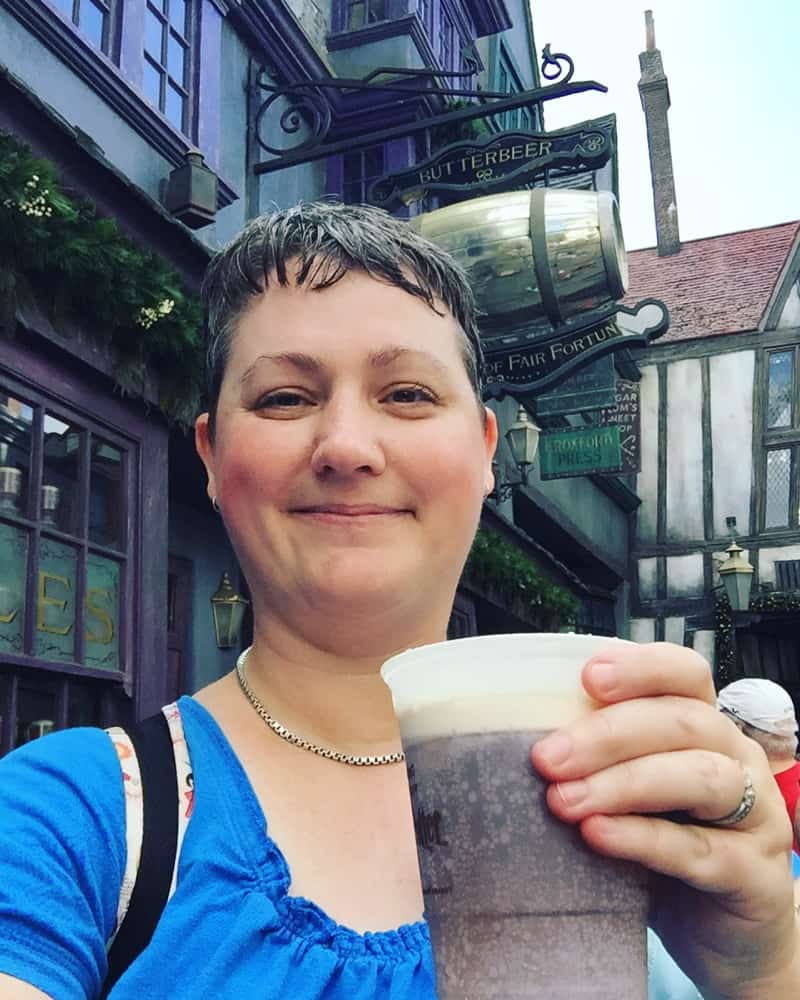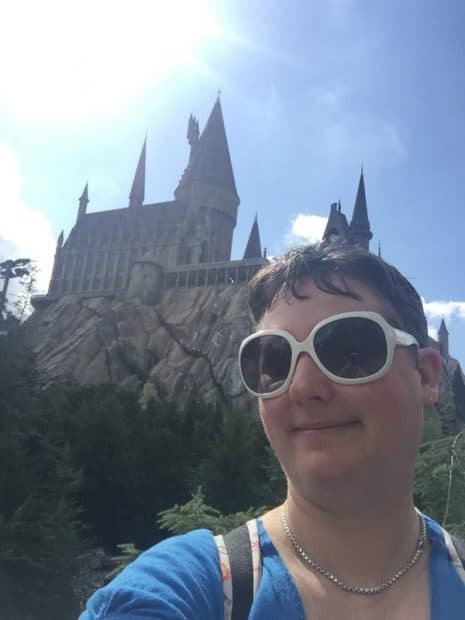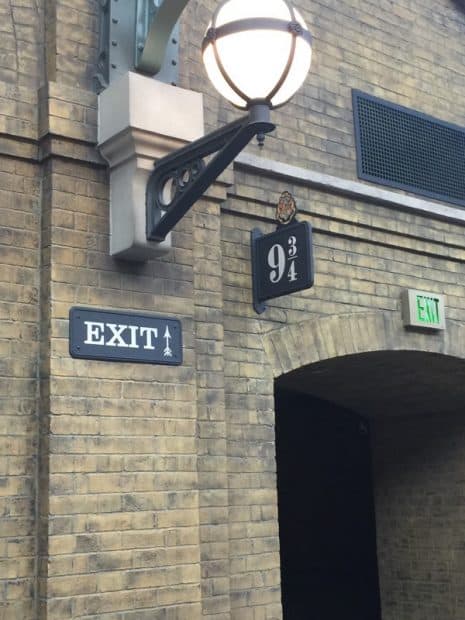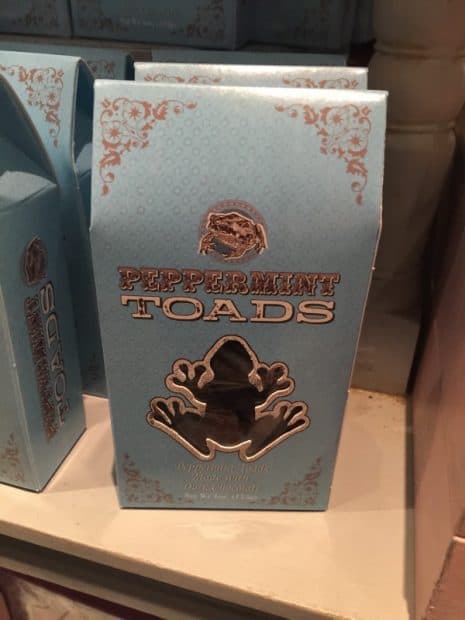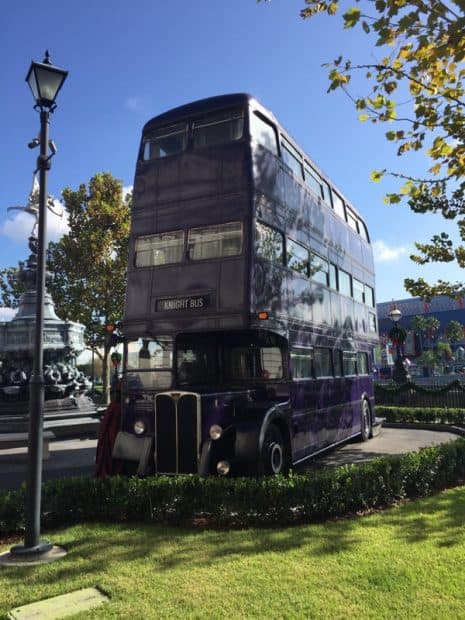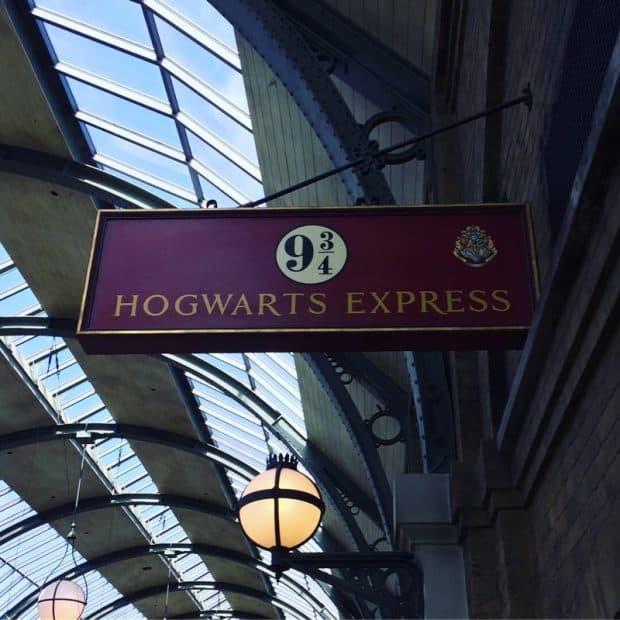 Scenes from Hogwarts, Hogsmeade, and Dragon Alley! I enjoyed the butterbeer a lot. I bought chocolate frogs AND peppermint toads. The Knight Bus and Platform 9 3/4 were all great too.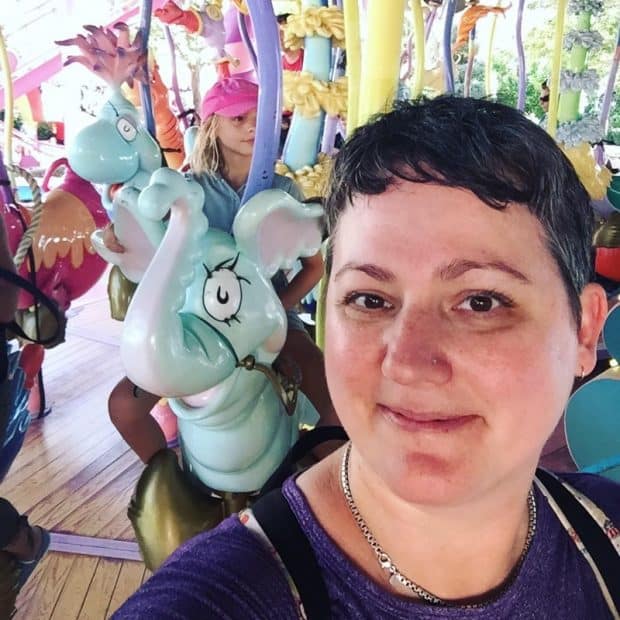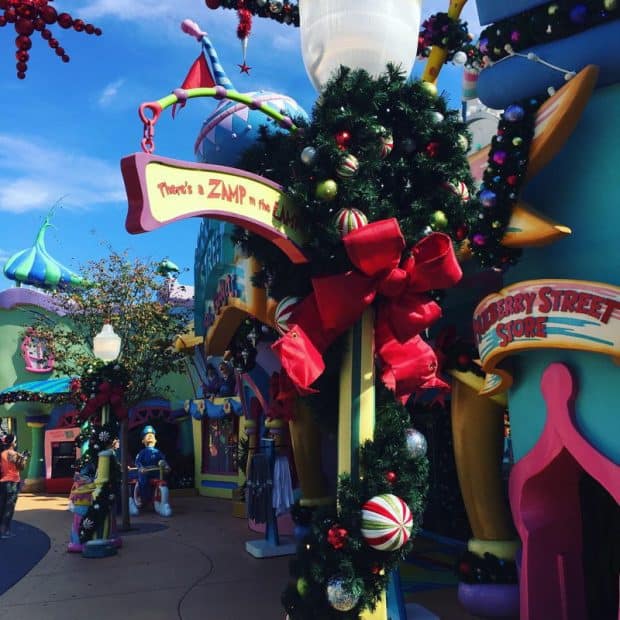 Dr. Seuss land was fun but trippy.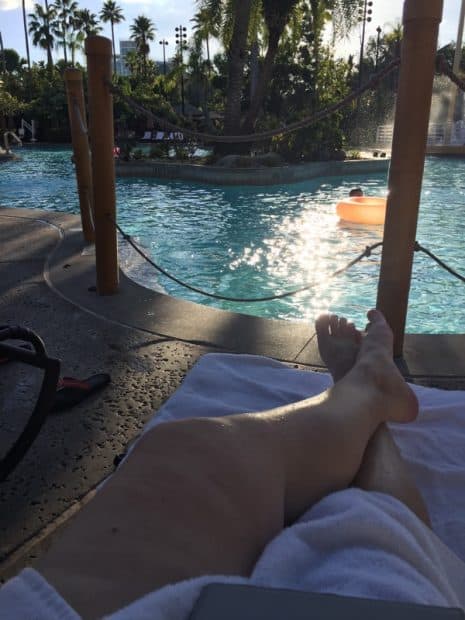 Nothing like relaxing by the pool at the end of the day.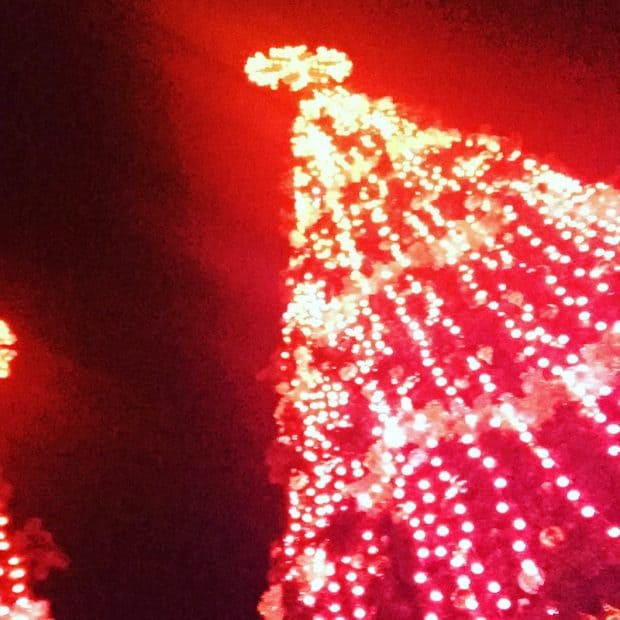 Christmas is already on display in most of Florida.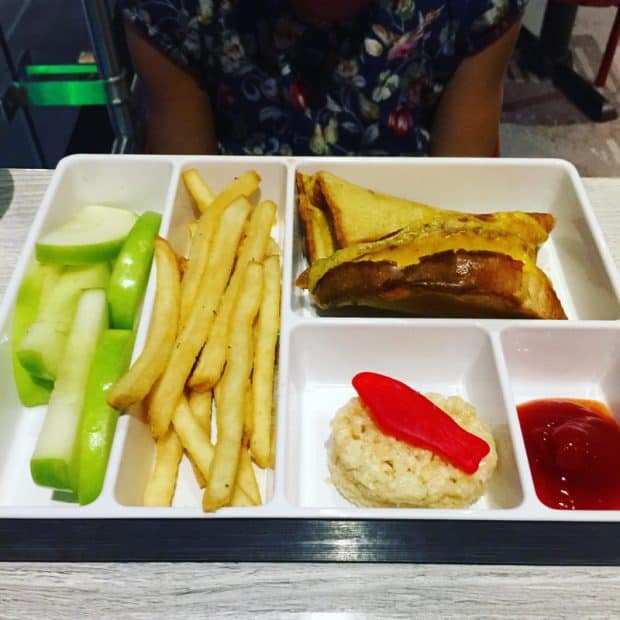 Love the "dessert sushi" my daughter got with her grilled cheese at the sushi place we went to.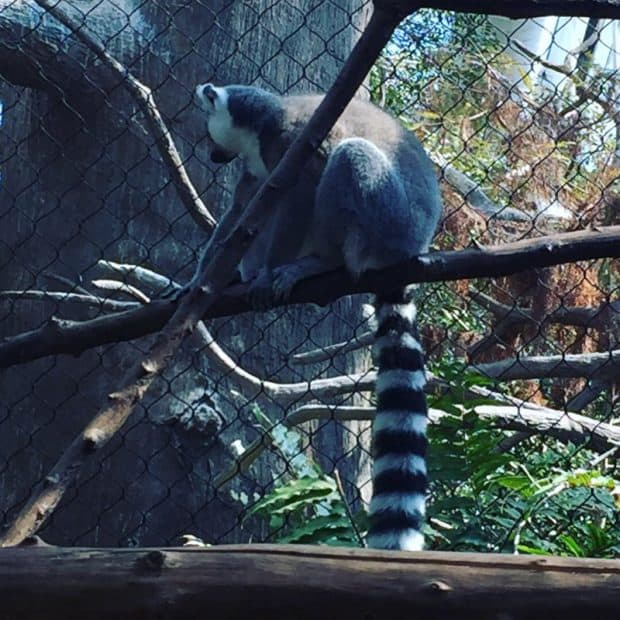 We saw lemurs at the Florida Aquarium.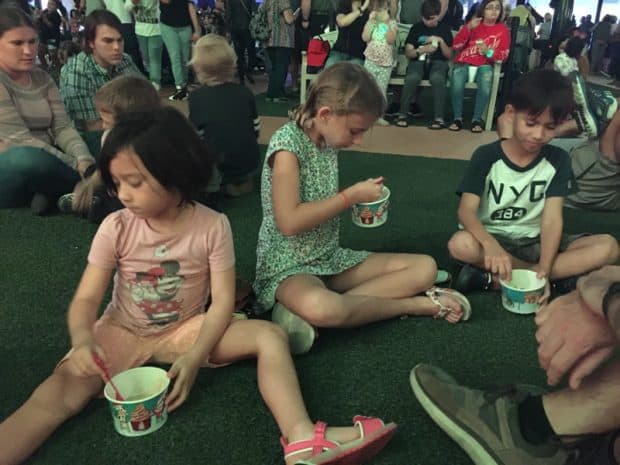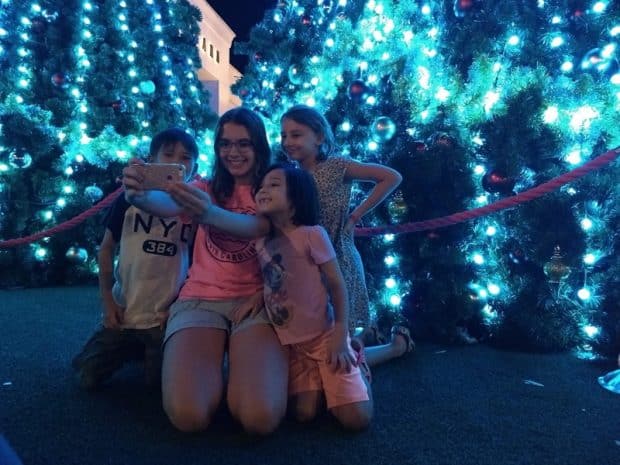 The cousins had a great time together.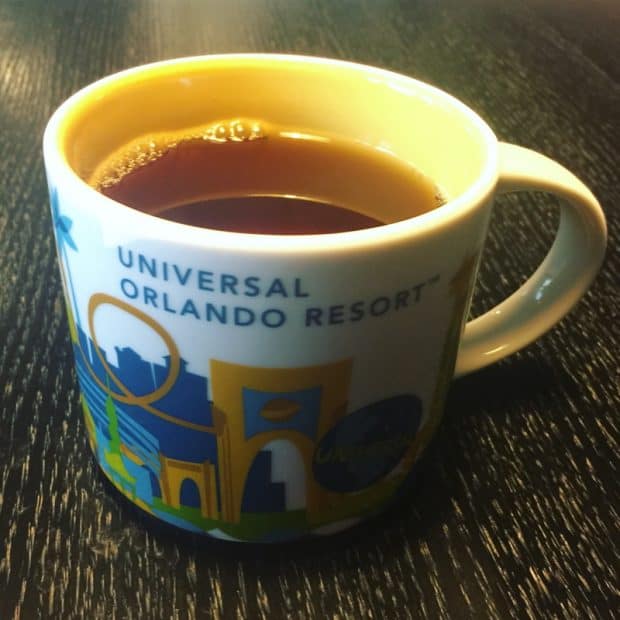 And I got my usual You Are Here souvenir mug!
Have a great week everyone!