And now for something different! I love featuring new authors on the blog and this one is especially close to my heart. October is Breast Cancer Awareness Month, and this particular collection can be downloaded in exchange for a small donation to the Breast Cancer Research Foundation. SHADES OF PINK features some great authors, over 20, and many great stories including one from Tori Knightwood.
I asked Tori, "What part of WAKING HER WOLF did you enjoy writing?"
She replied…
Waking Her Wolf, featured for October only in Shades of Pink, Volume 3, is the prequel to my upcoming Reverse Harem PNR trilogy, the Paris Harem. One of my favorite things about this series is how girly and feminine Catherine is, which is so opposite of me! She loves pink and frills and everything feminine. She's also strong and caring, which made her really fun to write.
So few of my own characters are ever girly and feminine! I should try to mix it up some and add some femininity to a future character. :)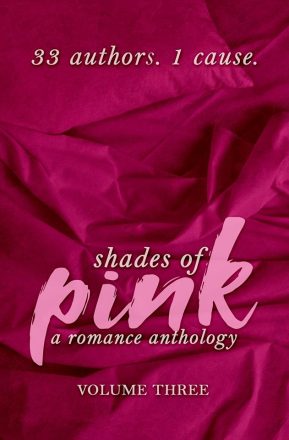 Wolf shifter Catherine Malraux left her family behind in Paris for a new life in the south of France. But a tragedy left her alone and unwilling to risk falling in love again. When tensions rise against shifters in her new home, Catherine turns to her best friend, Nico, for comfort. The only problem is that Nico wants more than friendship. Can Catherine overcome her fears, or will she lose her best friend and a chance at true love?
This friends to lovers story is set in Knightwood's Wolves of Paris world and is the prequel to a new series, Paris Harem.
Check out WAKING HER WOLF in the SHADES OF PINK Vol 3 ANTHOLOGY by…
---
Find This Author Online
Learn more about Tori Knightwood at…
https://linktr.ee/authortorik