I haven't done a purely writing update post in a while so I figured it was time especially since I don't have enough content for a Book Chat yet (the audiobook I'm listening to is quite long).
What's going on with the Miso Cozy Mysteries Series?
So, as you all know, MATSURI AND MURDER, the Miso Cozy novella I wrote earlier this year is out and available. The Miso Cozy Series now stands at 4 novels and 2 novellas. I would like to write 9 novels in this series so up next is another novel to write. I have some great ideas for this next mystery! A sort-of "ripped from the headlines story" that I've had saved for some time. Plus I just got inspiration the other day from a news segment I saw on NHK World. Funny how those little news programs really inspire me. I'm really looking forward to writing it! When will that be? I plan to start writing at the beginning of December so that I can publish it early in 2019.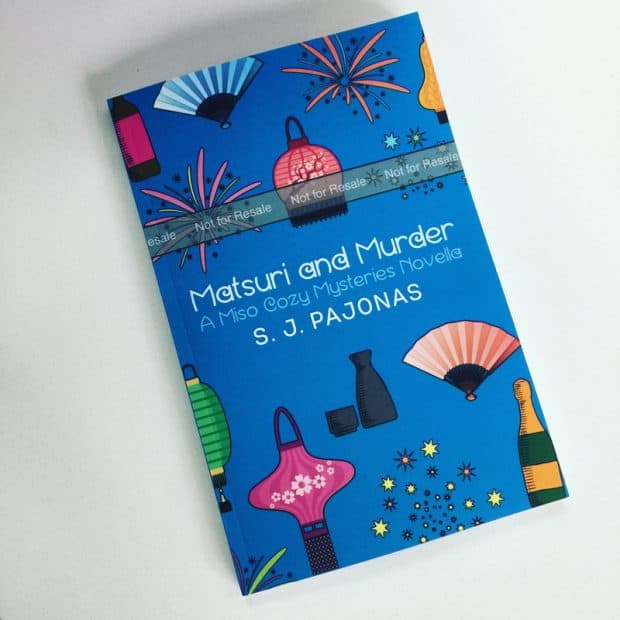 What am I working on now?
I've been talking about this on and off for a few months here and there so you may already know. I've started a new science fiction romance series, the Flyght Series. I love writing the Hikoboshi Series (more on that below) but I wanted to write something fast paced and fun with an emphasis on the romance, much like my Nogiku Series. I realize that SFR (sci-fi romance) does not have a huge audience but this is where my passion lies, and since my 5th anniversary, I've decided that I need to be writing what I love, what I want to read. The majority of the books I love to read are sci-fi, sci-fi romance, and cozy mysteries. So that's what I'm concentrating on.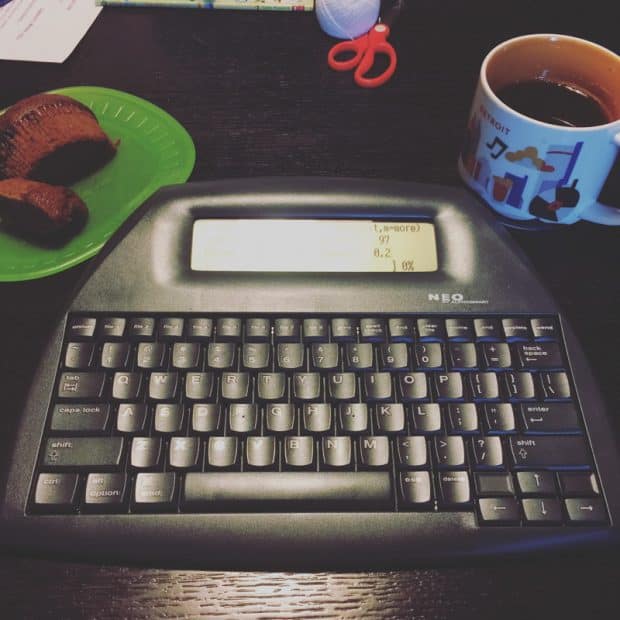 I'm doing the majority of my first draft on my Alphasmart Neo! I get so much done on it without distractions. It's pretty awesome!
The Flyght Series is a lot of fun. The books are all a good, meaty 60,000 words, with a satisfying story arc in each. Here's the deal though. I'm not going to publish this series until I have at least 6 of the planned 9 books completed. Complete as in edited and ready to go. I'm writing the 2nd book now. I have the whole series somewhat planned out. Next month, when I normally do NaNoWriMo, I will instead be editing these two books and outlining the Miso Cozy Mystery. Then once the mystery is done, I plan to write another two books in the Flyght Series back to back. I plan to put the first book on LONG pre-order on the non-Amazon retailers next month and aim for September 2019. I know that's a long time to wait, but I figure it's worth it to have several books ready and not make people wait a long time between them.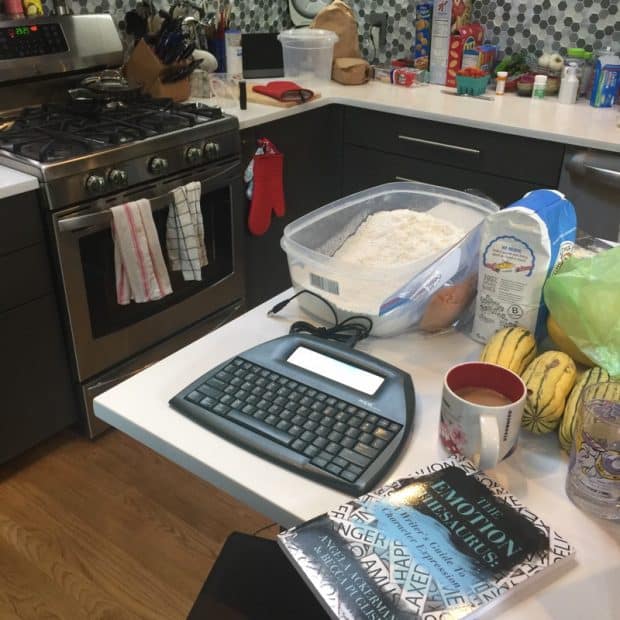 What happened to the Hikoboshi Series?
Speaking of waiting, apologies to the few people who have read the Hikoboshi Series and want to know what happens after FUKUSHA MODEL EIGHT. As you know, this series has not sold well, if at all, and it has not earned back any of the money I put into it. This means it gets a short time-out while I work on something else (Flyght). But never fear! I will finish this series. I have the cover and title for book 4 all ready to go! And I planned out what I want to do with the next two books for a total of five in the series. But these are all emotion- and action- heavy books. They take a long time to write and research. So I'm putting off writing on them until 2020.
Are you working on anything else?
I've been considering other writing on the side which I hope to get to sometime next year if possible. I have this idea for a stand alone book that would be fun to write, so I've set that idea down in Evernote for later. I always have ideas for writing!
So that's what's going on here with writing! I hope to share some snippets from my WIPs soon. Stay tuned!