I have a new finished object to show off! I'm so proud of myself for finishing this one in less than a year. Lol. *fist pump* It's not like I have a great track record for polishing off my knitting projects. That monster Neon Beast took me three years!
Anyway, this is a great shawl that was easy to knit and easy to memorize. It's a lot like the Color Affection shawl. People on Facebook keep mistaking the two. The difference between these two shawls is a few details: the increases along the edges are different, this knit is only done with 2 colors whereas Color Affection is knit with 3, and this one has tassels!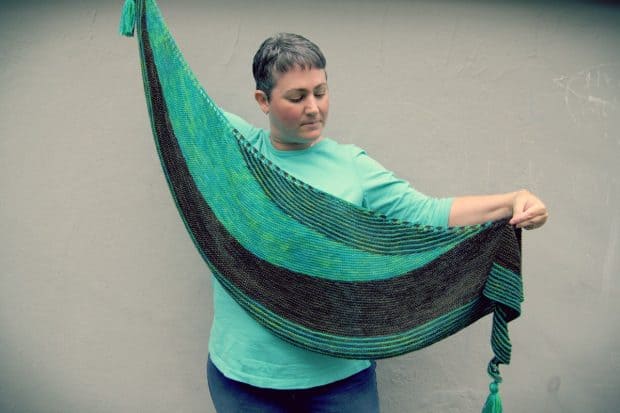 I can't believe how much this shawl grew upon blocking! It became a monster of a knit. I should've known based on how many stitches I had on the needles at the end. It was deceptively small.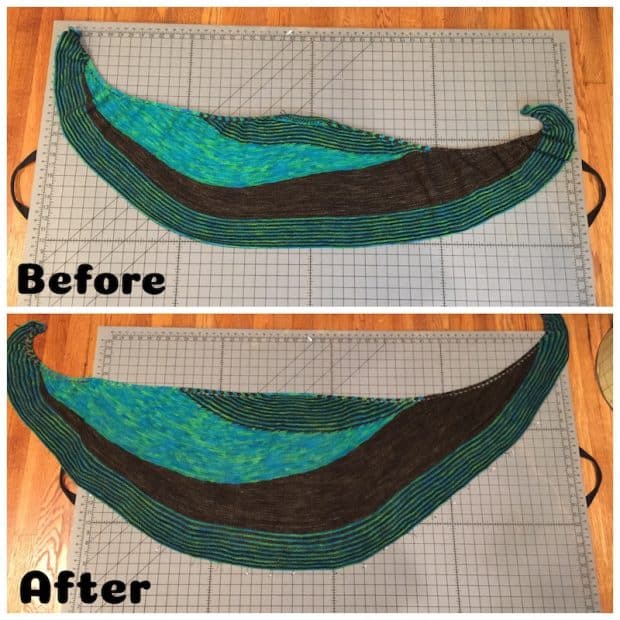 Here's what I wrote on Instagram about the blocking photo above…
Some readers in the past have asked me what the difference is with knits before and after they've been blocked. Blocking is the process by which you gently wash your knit with wool wash, press out the water with a towel, and then pin it out to dry. This opens up and relaxes the stitches so the pattern can come to true shape.

The top image is the shawl I just finished before blocking. This is a 2ft (48″) blocking board. The shawl just reaches the edges of the blocking board. The ends curl and the middle is tight and narrow.

See the difference in the After photo? I've got it pinned out to its true shape. The middle has relaxed and opened up, and the ends are settling in with less curl. It's also gotten significantly larger. Now it hangs over the edges of the blocking board.

So there ya have it! Magical blocking! It does a knit good.
Ah, I love blocking!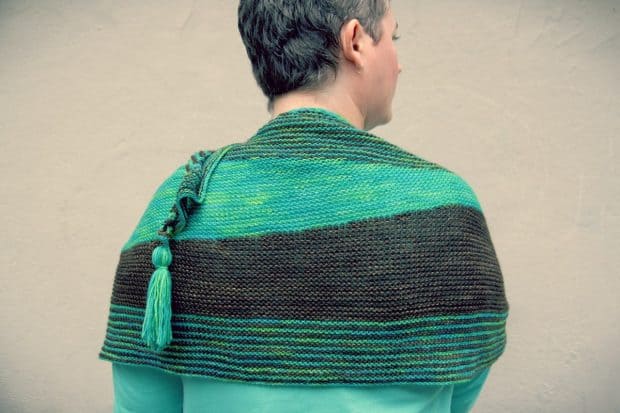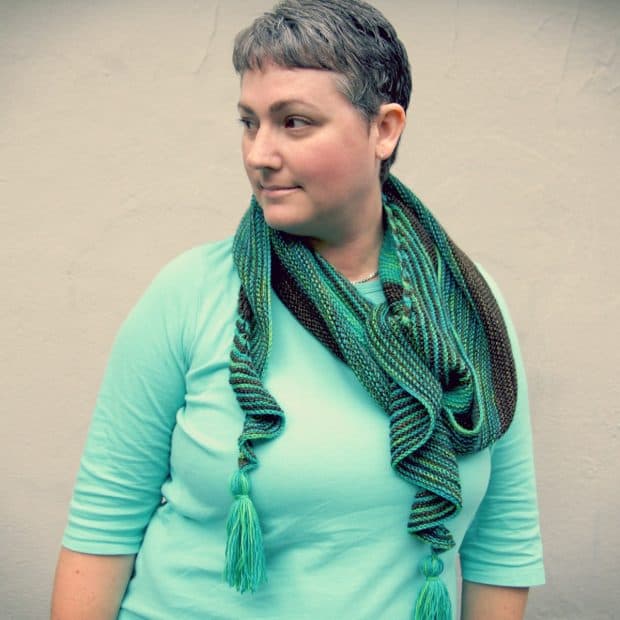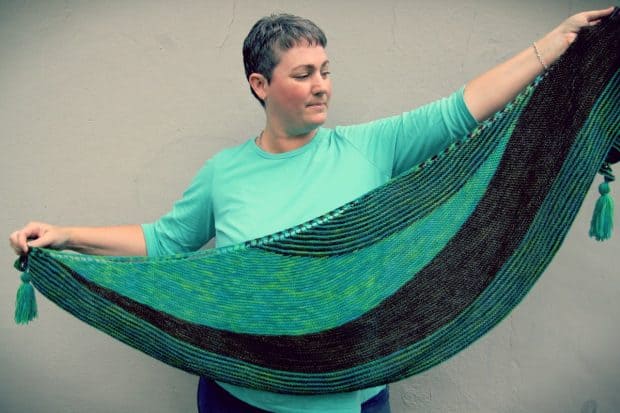 Zorzal turned out to be a winner! I really enjoyed knitting it. I think I only made one mistake and I can't even tell where I did it, but I remember it happening at some point. Thanks, crappy memory!
I hope to start a new project today to have on the needles during TV time and audiobook listening time.
Oh, by the way, while I was out taking photos of this knit, I decided to take a new author photo too! It's making its way around the internet now.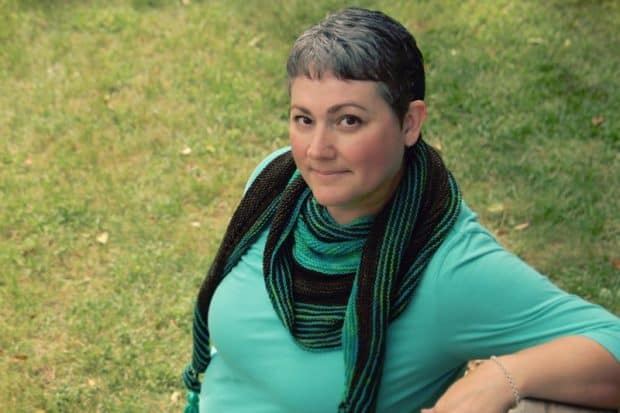 Here are the details!
Zorzal by Lisa Hannes
(View this project on Ravelry)
Needles
US 6 – 4.0 mm
Yarn
Claudia Hand Painted Yarns Fingering (now labelled as Addiction) – Ingrid's Blues
madelinetosh Tosh Sock – Twig
Started – April 1 2018
Completed – September 23 2018