I have quite the eclectic group of authors in the Book Chat today!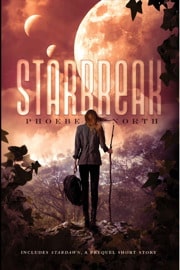 The first book, STARGLASS, was a page-turning favorite for me, but for some reason, it took me a few years to pick up this sequel. I'm so glad I finally picked up the second book of this series. I was entirely sucked into Terra's mission and her compulsion to stay on the planet and work with the alien species there. It was also a truly different social structure and idea from other alien science fiction I've read, so extra points to North for making me guess, think, and theorize what would be possible on this world. I really enjoyed both books of this series and recommend it to anyone who loves YA sci-fi.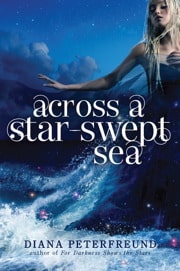 ACROSS A STAR-SWEPT SEA by Diana Peterfreund
Speaking of YA sci-fi, here's another great sequel. This adaptation of the Scarlett Pimpernel was on-point by Peterfreund. Her world-building was so rich and lush, I was sucked in immediately. I loved the contrast of this story to the previous one, FOR DARKNESS SHOWS THE STARS. It's not a direct sequel but, instead, a parallel story that features the same world but different islands with different societies, and then brings the two worlds together. Persis and Justen were great foils and great romantic leads too. I fell hard for them both in the starry lagoon and devoured this book in only a few days (fast for me!)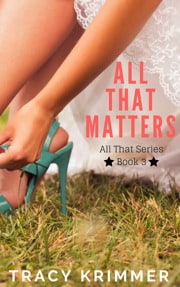 ALL THAT MATTERS by Tracy Krimmer
The last in the series! My critique partner, Tracy, writes great contemporary romance! What I loved about this series was the family dynamic she constructed. I don't do dark romance or anything too heavy. I've tried those books and they're not for me. The lighter side of romance that deals with families and all the trials that come with them are more my speed, and Tracy Krimmer hits the nail on the head with the All That Series. She made me cry TWICE while reading this book! And when it was all over, I felt happy and satisfied for all the characters. A really great ending to the series!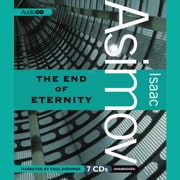 END OF ETERNITY by Isaac Asimov
I picked this one up in a BookBub sale and then added the audiobook to my cart at the same time. Guys, I don't know what happened to me in the last 10 years but my reading tastes have definitely changed. I think I would've loved this book 20 years ago, but now? My god, I was so bored. And when the hero of this novel, Andrew Harlan, meets a woman in Eternity and very reluctantly falls in love with her, I rolled my eyes hard. My first thought was, "Which editor forced Asimov to include a romance?" because it felt like he opened up the novel with crowbar and shoved it in. Then it was twist upon twist upon twist, time-travel style, that I lost track of what was going on, and I didn't care. I don't even remember what happened at the end! (I just had to look it up on Wikipedia to remember.) The best part of this novel was truly all of the made up terms for time traveling: Upwhen, Downwhen, the Allwhen Council, the kettles, etc. But that's about it. So I think I'll stay away from the sci-fi classics for a bit. They're just not my speed right now.
What have you been reading?