Top Ten Tuesday is hosted every week by That Artsy Reader Girl.
---
We're heading into the fall TV season! Which means new TV, new shows to watch, and new characters and worlds to love. Here are my Top Ten Bingeworthy TV shows. I will link to them on IMDB, but if you're not in the U.S., you should check your streaming options for more information.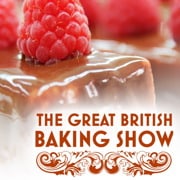 The Great British Baking Show – This is the clear winner right now. My husband and I have watched all the seasons available on Netflix and then Netflix dropped a whole new season on us on August 31st. I love learning all about baking. I love the puns. And I love that it's reality TV without being petty.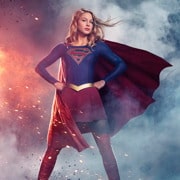 Supergirl – My kids and I are watching this show together. I love it a lot and it's been a fun ride. Plenty of good topics to talk about with my children and plenty of characters to love.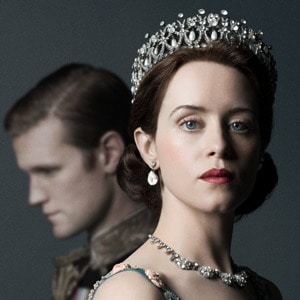 The Crown – I binged on this show earlier this year when I had the flu and a sinus infection. Such great history and wonderful drama. Totally captivating. And I hear they're filming the next season right now, so get in there and start watching!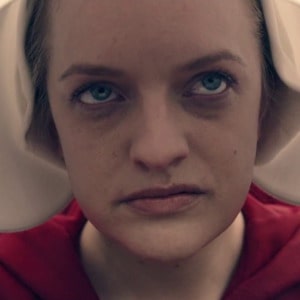 The Handmaid's Tale – Be prepared to be uncomfortable and shocked with this series. It's as good as the book. Plenty here to binge and then mull over, especially in our current political climate. There are two seasons on Hulu!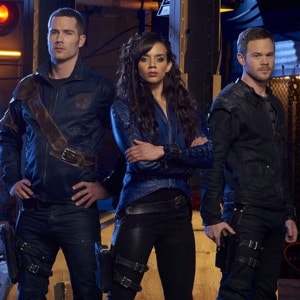 Killjoys – This is by far my favorite TV show currently. It's fast-paced, original, and funny as hell. Super creative too, with a large cast you can really latch onto. God, I love John Jacobi so damned much. This series inspired my current work-in-progress (shhhh!) This is on SyFy in States. Not sure about overseas.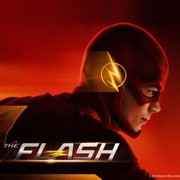 The Flash – We started watching this after seeing a cross-over episode on Supergirl and I have to admit that I may like it better than Supergirl (shhhh, don't tell Kara). Barry and his team of meta-humans are a lot of fun. I keep wanting to watch more and more.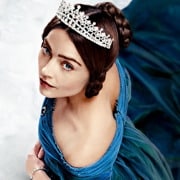 Victoria – I watch this one on PBS when it comes on, and I hope it's out there somewhere for bingewatching (do a search!) Another super enjoyable period show about Queen Victoria. The costumes, the drama, the acting, all stellar.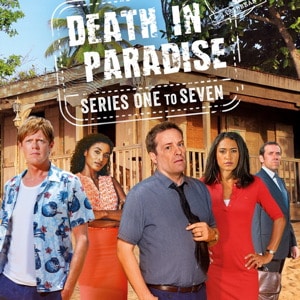 Death in Paradise – I've talked about this TV show before and I still love it. My husband and I watch a few shows here and there, especially between other shows that we're watching. We have sat down and binged a season at a time too. There are at least 5 seasons on Netflix right now! Great cozy mysteries set in the Caribbean? What's not to like?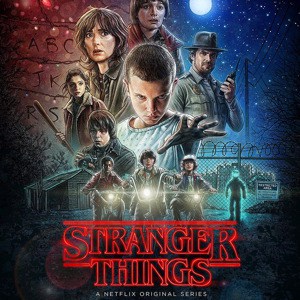 Stranger Things – If you love the paranormal with some horror, then this is the show for you. I'm a little meh about paranormal, but this show definitely hooked me with its 80s theme and all the great actors. There are two seasons now and I see they're filming the third! So get on it!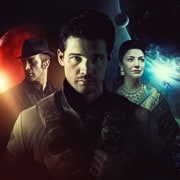 The Expanse – Not only is this bingeworthy TV but it's also bingeworthy books. This is my favorite sci-fi series both in books and TV. The TV adaptation is pretty faithful to the original, the special effects are awesome, AND Amazon just took it up to make it their own after SyFy announced they were canceling it. I have full faith that Amazon will do a great job with it. You'll love the whole crew, but I especially love Amos. (This says a lot about me and the characters I love.)
BONUS!!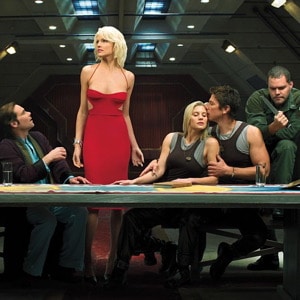 Battlestar Galactica – Have you watched everything already? Do you need something completed to tide yourself over until something new starts? I recently re-watched this entire series, and it was just as good as I remember it being. It was probably better because I didn't have to wait between episodes to see what was next or forget what happened previously. Currently all the seasons are on Amazon Prime. You can watch them all right now and see the show that's influenced tons of current sci-fi authors (including yours truly).
What are you watching and loving right now? Share it with me in the comments!