Most of you know how much I love foxes. Remember Fox Watch 2018? That happened not too long before I left for Japan! They're my spirit animals. They love the nighttime (so do I). They love to play. They're careful and watchful. They're everything I love about the animal world.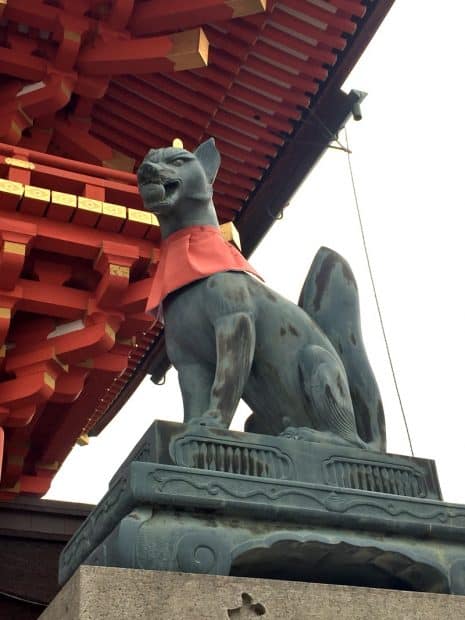 This fox is watching you, judging you…
So when I finally made it back to Kyoto, I knew I had to visit Fushimi Inari Shrine, the shrine totally dedicated to foxes! I decided it would be the first place I'd go on the Saturday morning of my Kyoto trip. I wanted to make it there before the crowds got too packed. But what I soon realized was that doing anything in Kyoto at any time of the day on the weekend is going to be packed with people. I tried to take video at Fushimi Inari Shrine, but there were just so many people, I couldn't get a clear shot of anything. Boo! Someday I'll have to go back on a Tuesday morning when it's quiet.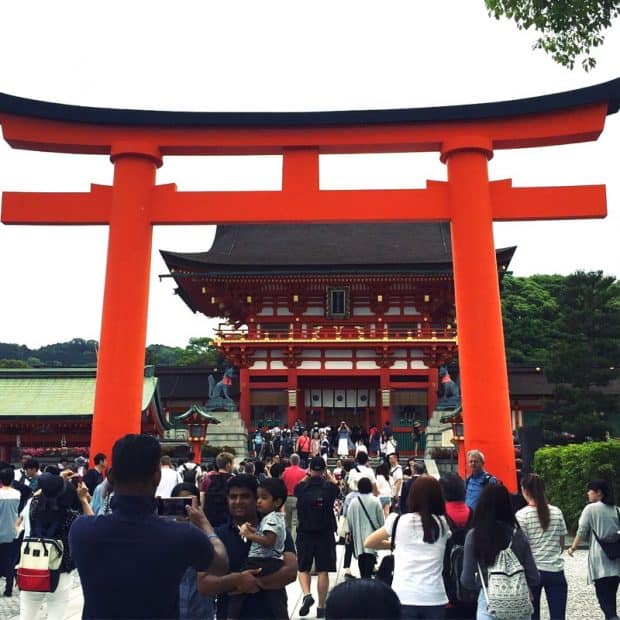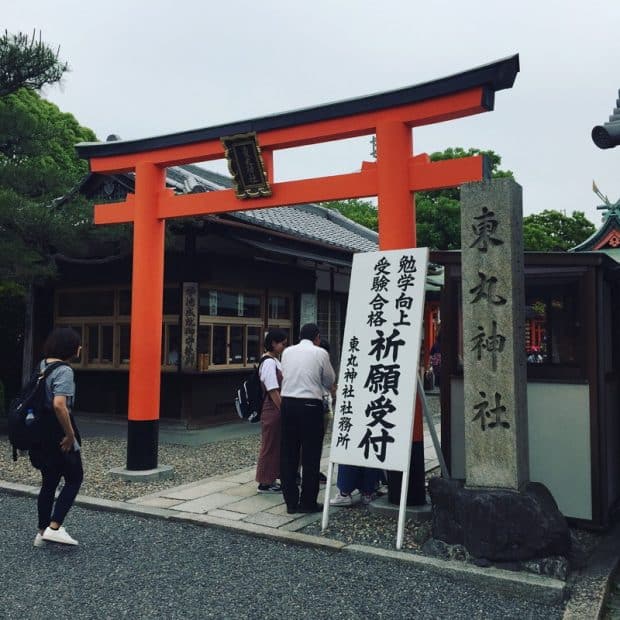 Arriving at the shrine, I was treated to big, red torii gates right away. There's no missing this place. It's right across the street from the Fushimi Inari station. Very convenient to get to from Kyoto.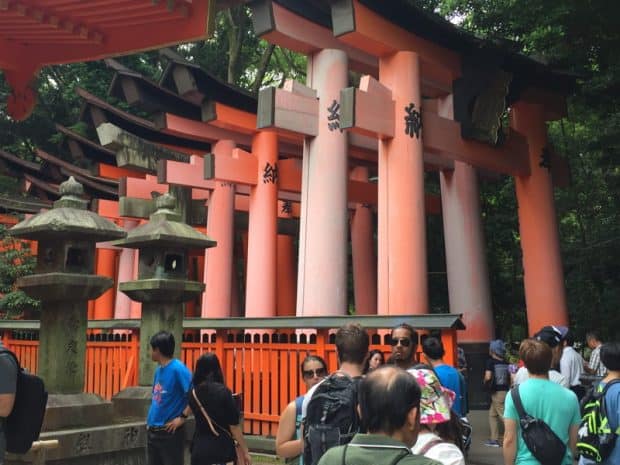 This shrine is dedicated to Inari, the fox god (kami) of fertility, rice, tea and sake, of agriculture and industry, of general prosperity and worldly success, and one of the principal kami of Shinto. Being the god of worldly success, I bought a fox charm from here that's supposed to bring me success. We'll see if it works!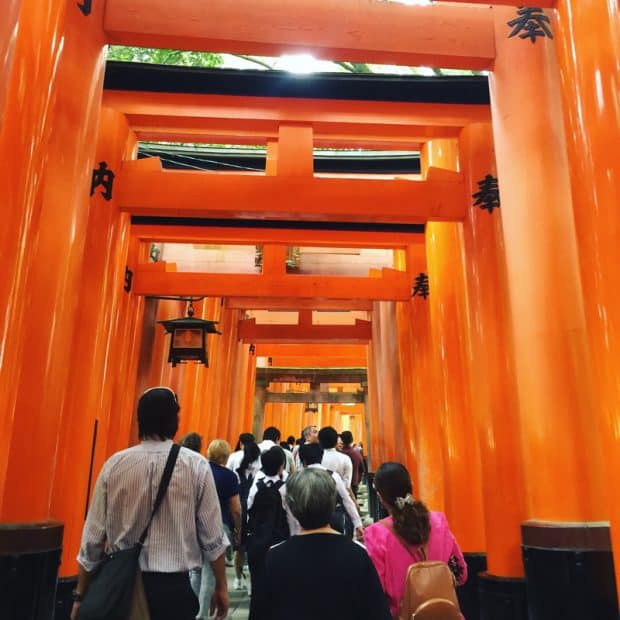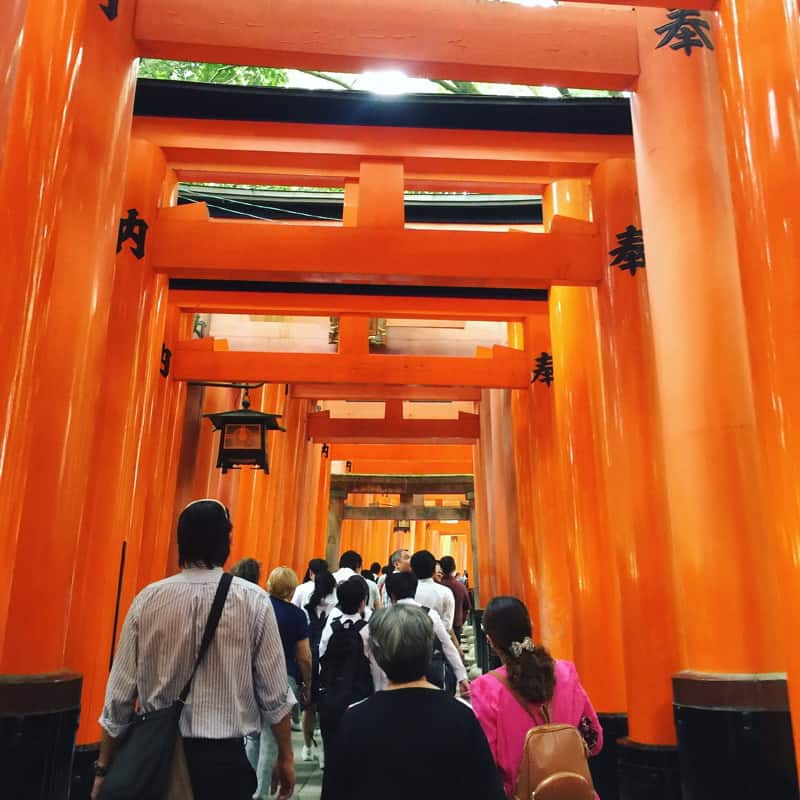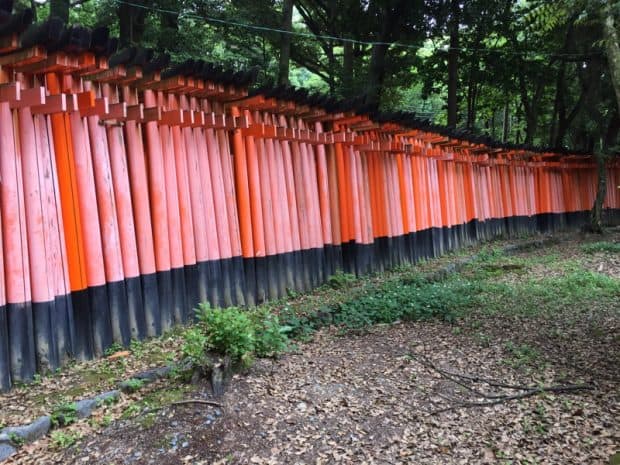 This is the shrine you've probably seen in many Japan travel photos. Looks familiar, right? There's the passageway up the mountain, also named Inari, that's just torii gates piled on top of each other. Merchants and manufacturers have traditionally worshiped Inari as the patron of business, so the torii gates you see in these photos have been donated by a Japanese business. Their names are printed on the sides. I walked up the mountain through these gates with hundreds of other tourists wishing I was alone. Lol.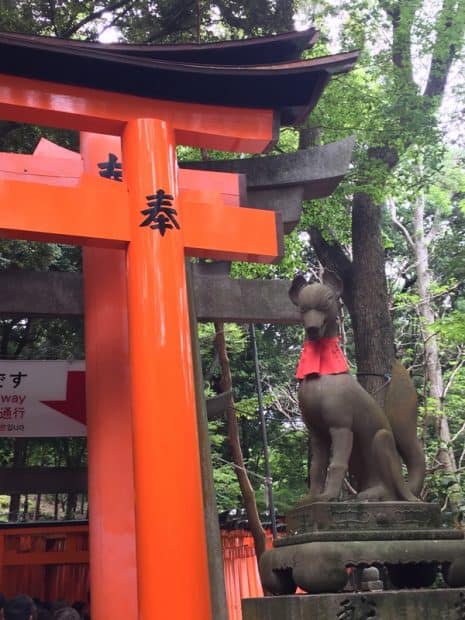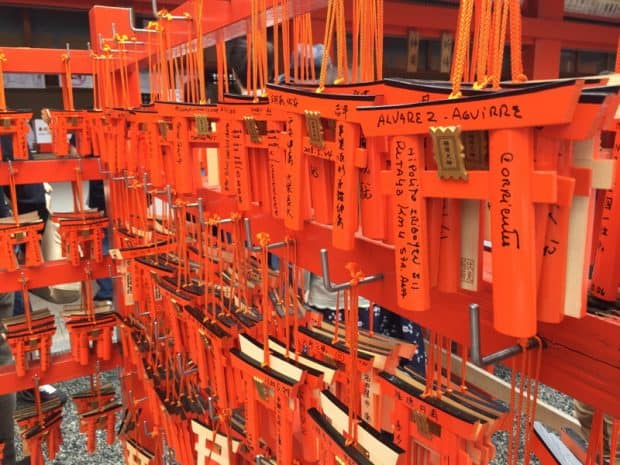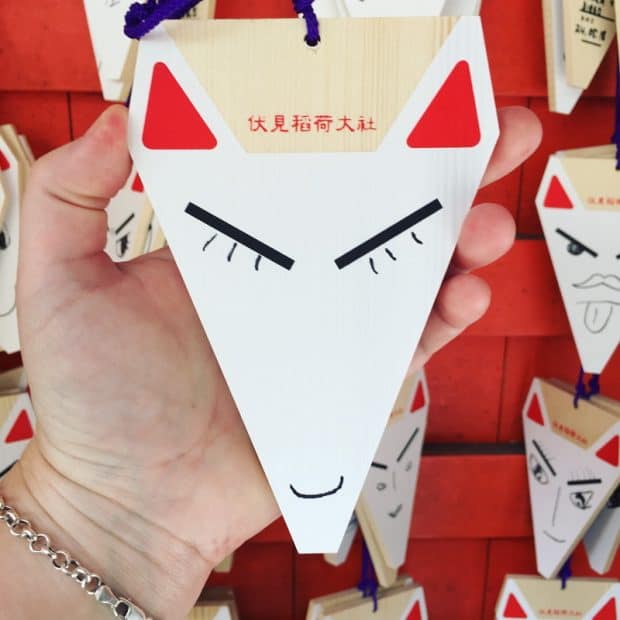 At the 1/3rd point, I stopped to buy a placard for my family and write a wish on it for us to hang on the wall with all the others. I asked for peace and prosperity for us. I chose the fox design, though the red torii gate design was available as well. Then from this point, I hiked up the second 1/3rd of mountain through more red torii gates to the red bridge.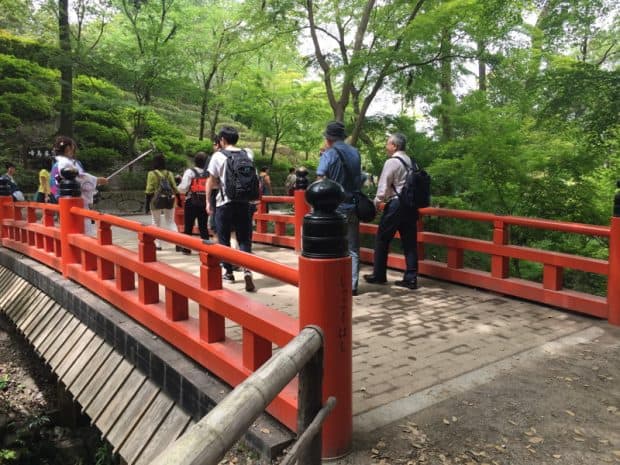 Such a beautiful quiet place in the mountains! And cool, too, on such a hot day as it was.
From here, I walked towards the downward paths and stopped to get matcha ice cream.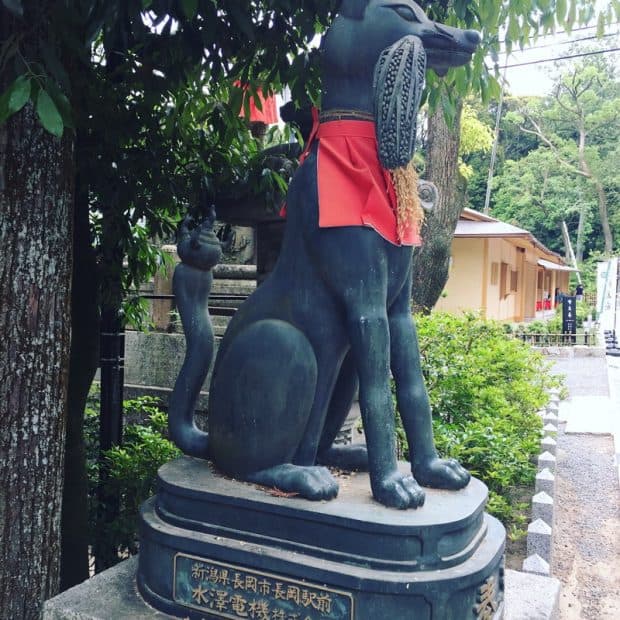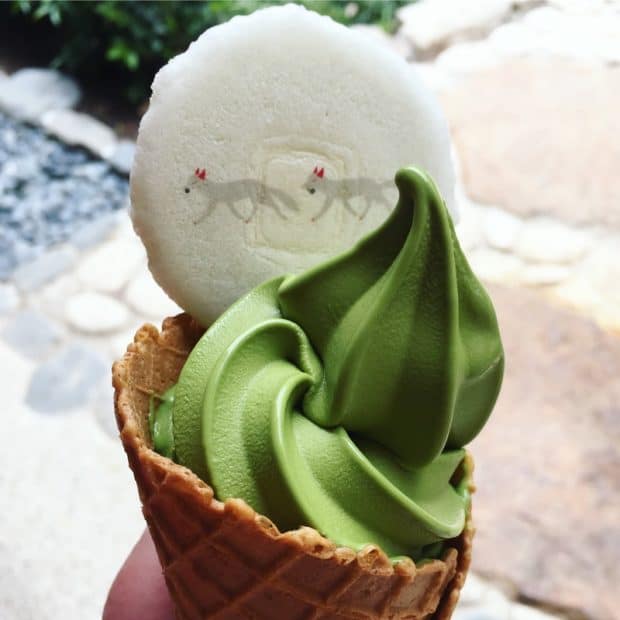 It was late morning, but I couldn't say no to ice cream. Lol.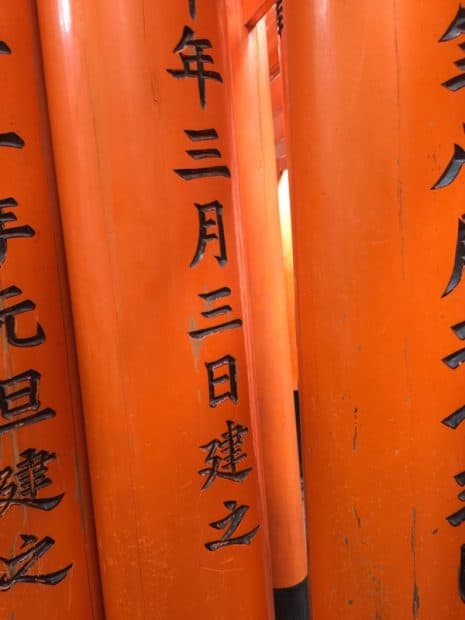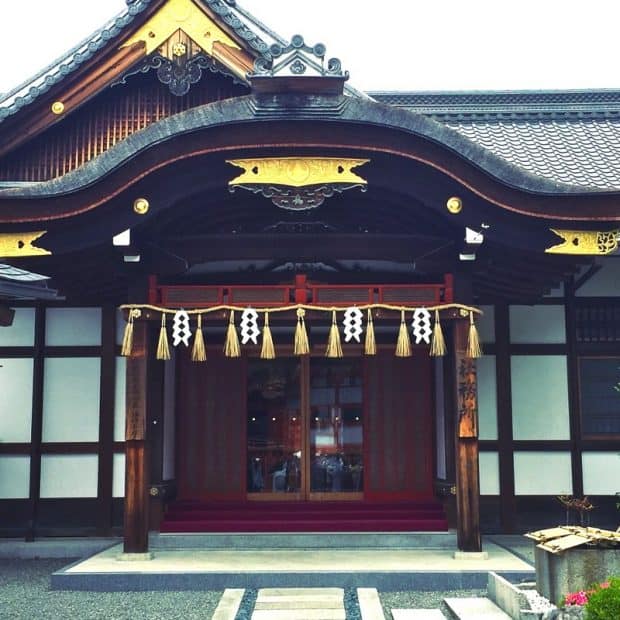 After my trek was completed, I stopped to buy some souvenirs in the little adjacent shopping district and then I also treated myself some inari udon. I needed to eat after walking all over!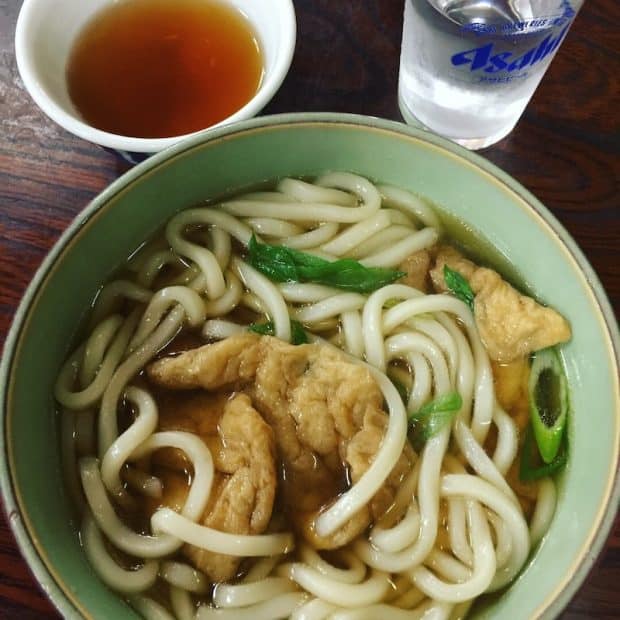 I really loved my trip to Fushimi Inari despite the crowds. I was enamored of all the foxes and felt the peace that comes from such an old and venerated place. If you love foxes and temples, this place is a must see!