Top Ten Tuesday is hosted every week by That Artsy Reader Girl.
---
This week's theme is "Back to School" so I decided to send you all back to school with some knowledge of Japan! These books are all ones I've read or referenced in order to write all of my books. Over the years, I've had plenty of education from talking directly with Japanese people, observing Japanese in Japan, watching Japanese movies and documentaries, and experiencing Japan myself. But books will always be a top reference for me.
So, here we go!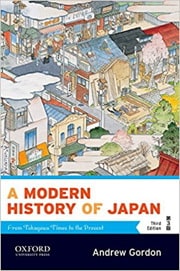 A MODERN HISTORY OF JAPAN: FROM TOKUGAWA TIMES TO THE PRESENT by Andrew Gordon
An excellent book if you're looking to learn more about Japanese history. I gained insight into battles and family clans from this book that I used mostly in the Nogiku Series.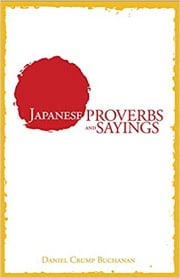 JAPANESE PROVERBS AND SAYINGS by Daniel Crump Buchanan
This book was really helpful for inspiration in the Nogiku Series. Many of the sayings or mottos in the books from Mark Sakai came from this one. I also learned a whole lot about the Japanese group psyche just from reading these, then researching any of them that sounded interesting. It's where I got "Duty knows no family" which I use in many of the promotional materials for the series.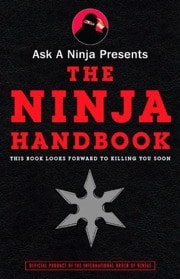 ASK A NINJA PRESENTS THE NINJA HANDBOOK: THIS BOOK LOOKS FORWARD TO KILLING YOU SOON by Douglas Sarine and Kent Nichols
Such a fun book! And lots of great information on ninjas, what they did, and how they did it. I used plenty in here for Jiro in the Nogiku Series.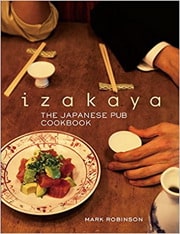 IZAKAYA: THE JAPANESE PUB COOKBOOK by Mark Robinson and Masashi Kuma
When I needed inspiration for food in my books, this izakaya cookbook saves the day. I pulled several ideas from here for every book I've written.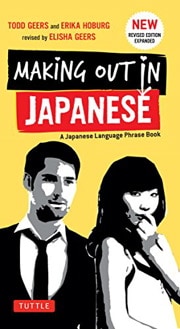 MAKING OUT IN JAPANESE: REVISED EDITION (MAKING OUT BOOKS) by Todd Geers and Erika Geers
Sometimes the polite Japanese words just will not do. When I need people to swear or be rude, this is the book I go to first. Then I double check it with my regular dictionary and ask a few Japanese speaking friends to make sure I get it right.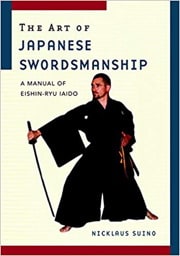 THE ART OF JAPANESE SWORDSMANSHIP: A MANUAL OF EISHIN-RYU IAIDO by Nicklaus Suino
I knew nothing of Iaido before reading this book and watching YouTube videos on it. Between the two, I was able to construct real kata for Jiro to use when he was training Sanaa in REMOVED.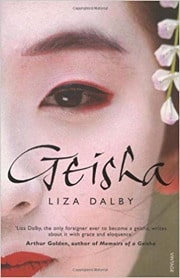 This is a favorite! It's so well written, researched, and photographed. A must-have if you are interested in geisha or the geisha world. And let me tell you, it's nothing like the depiction in MEMOIRS OF A GEISHA.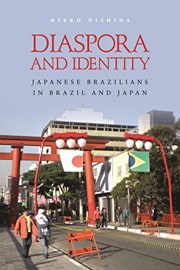 DIASPORA AND IDENTITY: JAPANESE BRAZILIANS IN BRAZIL AND JAPAN by Mieko Nishida
This is new to my collection. I've been wanting to read more about Japanese who live outside of Japan and the cultural differences between Japanese in the diaspora and those at home in Japan. It's been a fascinating read so far, and I hope to include some of what I read here in my new series next year.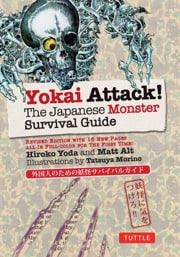 YOKAI ATTACK!: THE JAPANESE MONSTER SURVIVAL GUIDE (YOKAI ATTACK! SERIES) by Hiroko Yoda and Matt Alt
In THE DAYDREAMER DETECTIVE RETURNS A FAVOR, Mei likens herself to a shojo, which is a mythical Japanese monster/witch/creature. I learned about tons of yokai from this book! And the author, Matt Alt, is one of the co-hosts of Japanology Plus on NHK World.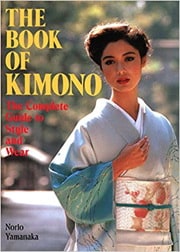 THE BOOK OF KIMONO by Norio Yamanaka
Writing about my characters getting dressed in kimono, I realized I needed to learn a whole lot more about the garments and their accessories before really describing them. Between this book and more YouTube videos, plus purchasing my own kimono and accessories, really helped me craft the right prose for those parts of the books.
And that's it! Hopefully you find plenty here to keep you informed and entertained for some time.