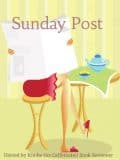 The Sunday Post is a weekly meme hosted by Kimba @ Caffeinated Book Reviewer. It's a chance to share news. A post to recap the past week, showcase books and things we have received and share news about what is coming up for the week on our blog.


---
WHAT. A. WEEK.
I don't have these hectic weeks very often, but when I do, it's a lot of things happening all at once! This week I had to contend with pottery camp, pool, lots of rain, launch of DESTINATION: MURDER, optimization of all the images on my website, setup at the CSA (which ran late and harried as it has been recently), and finally, so much rain that our basement flooded for the first time in six years.
We've had so much rain for the past two months that the ground is completely saturated. This has… well, never happened as long as I've lived here, which is coming up on 7.5 years now. Then yesterday, we got over 2 inches (5cm) of rain in less than an hour! It was so much rain that it flooded everything around here. The streets were rushing rivers. Local car dealerships lost their cars to water that just carried the cars away. And we got tons of water in our basement. For reference, we didn't even flood during Hurricane Sandy. The last time we flooded was Hurricane Irene in August of 2011 (the year we moved here).
We spent most of last night and this morning cleaning up the basement. Thankfully, my treadmill was spared! Hooray! And now we have two huge bags of trash ready to go out for pickup tomorrow. I still have clean up work to do down there tomorrow. So I need to rest up.
Let's get to the weekly photos…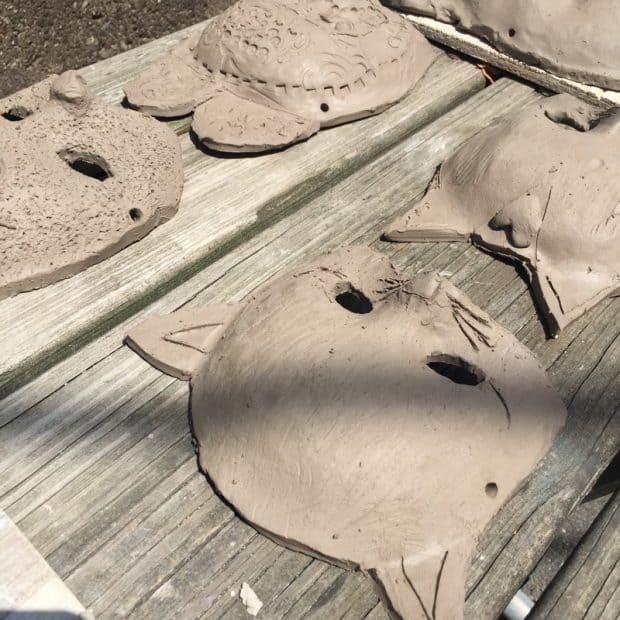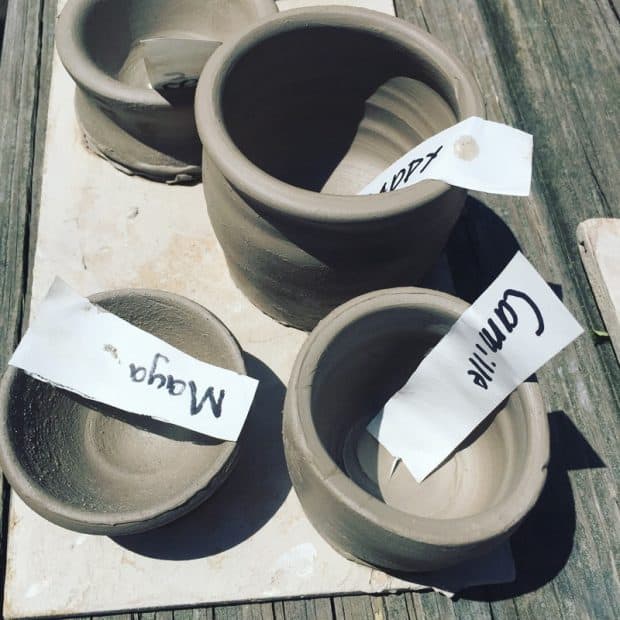 My kids are making fun stuff at pottery camp! I can't wait to see it all on Friday!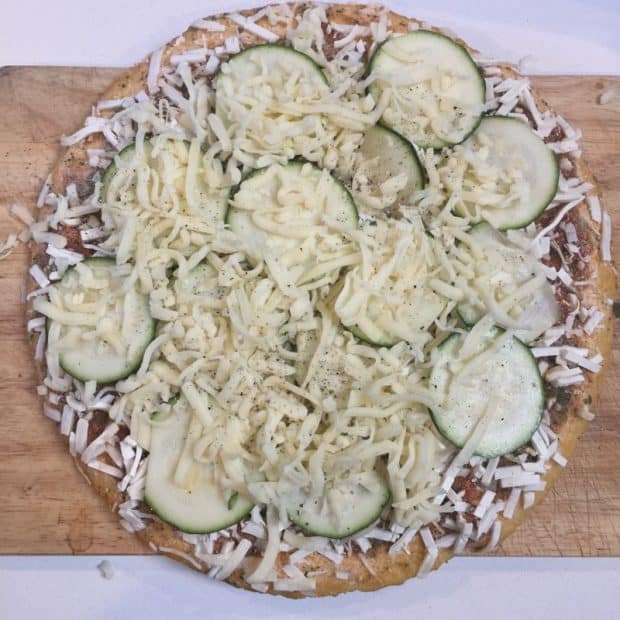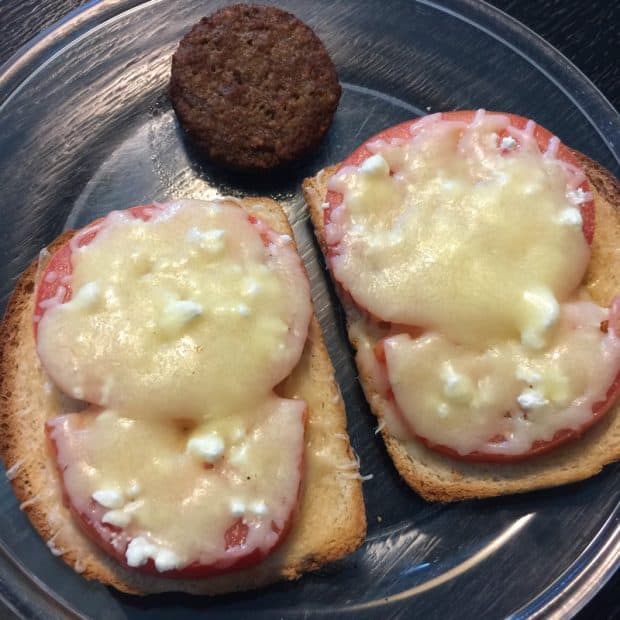 It's been a week of good food. I added thinly sliced zucchini and balsamic onions to my pizza, and then for breakfast I had fresh tomato with melted cheese and a veggie sausage. Mmmmm.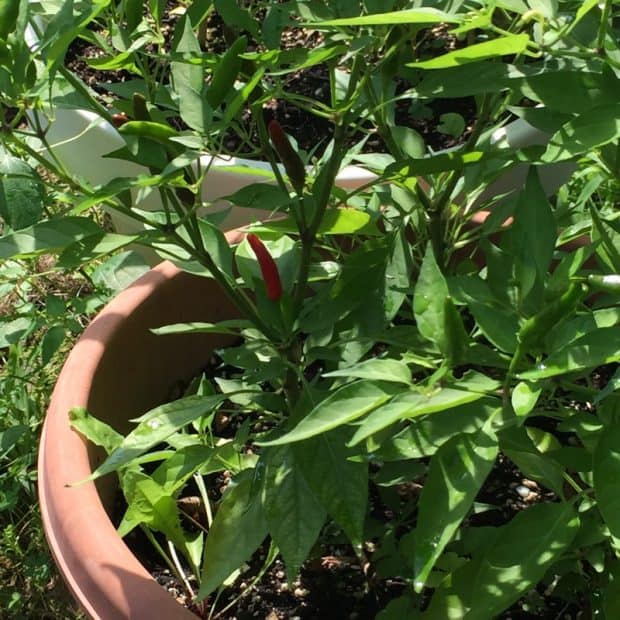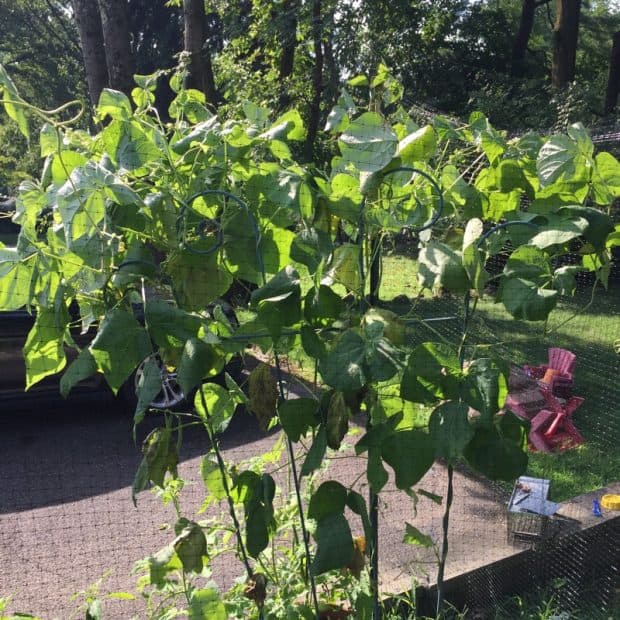 My husband's garden is really coming along this year now that we figured out how to put up high fencing to keep the deer out.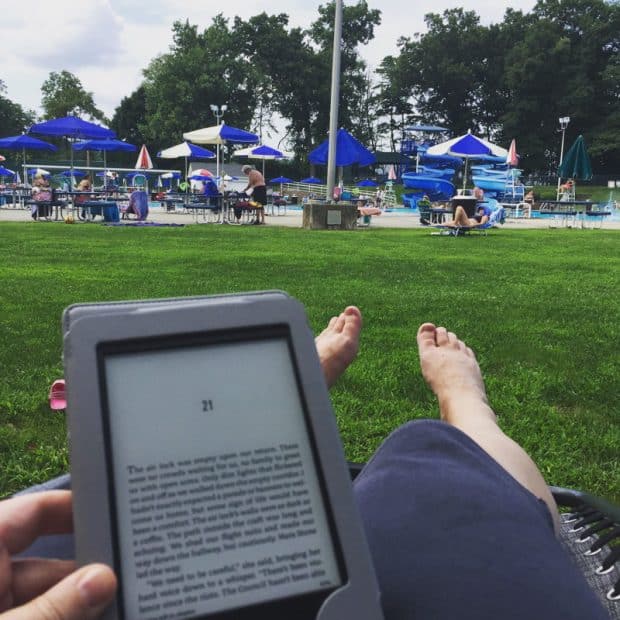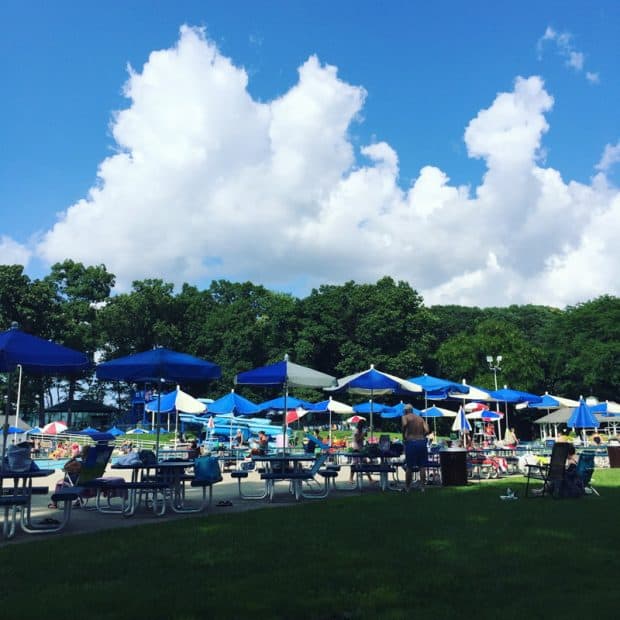 There were lots of good pool days this week! I read and enjoyed the outdoors.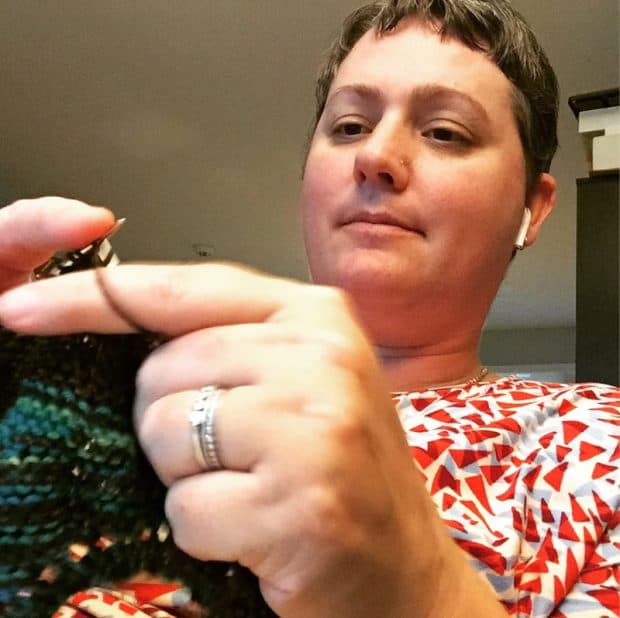 I also have been knitting a lot. I'm glad I took August off from writing!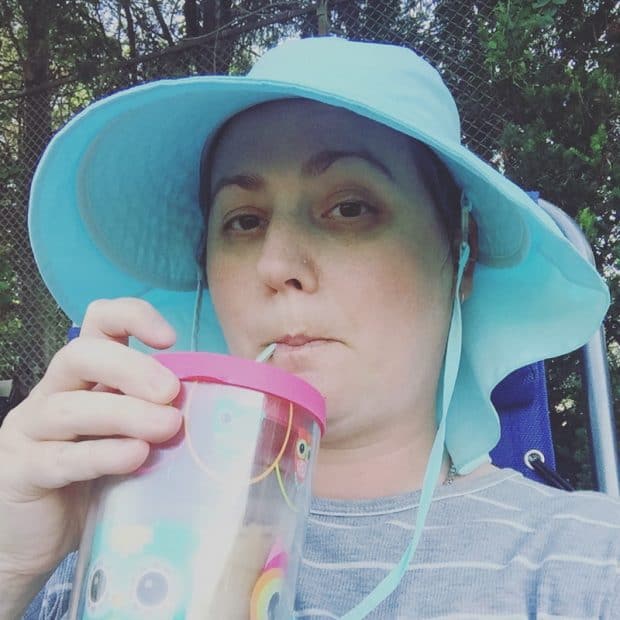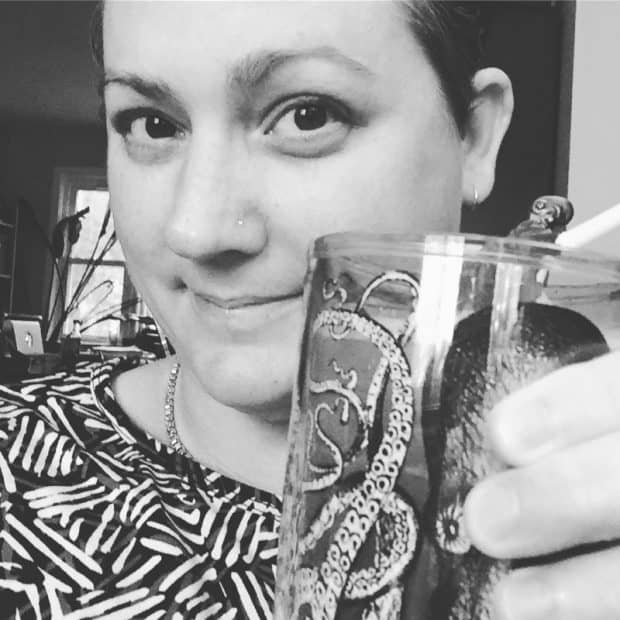 I had a few sleepless nights which meant I needed a big iced coffee, and then a nice alcoholic beverage.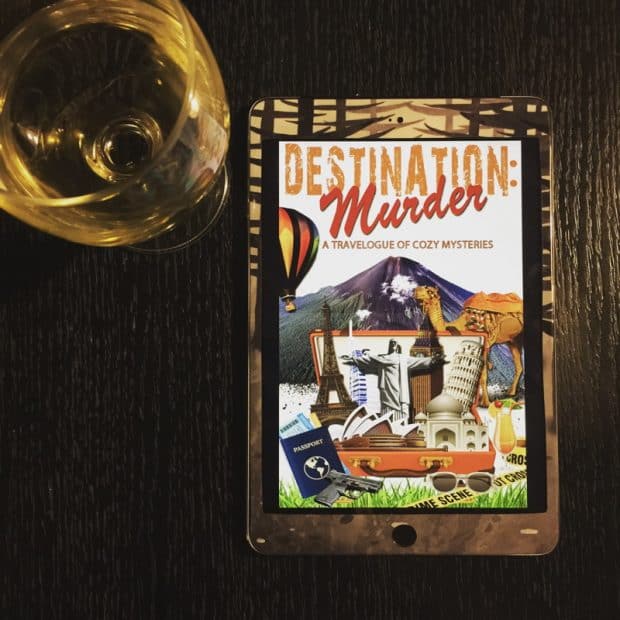 And DESTINATION: MURDER launched this week! I'm excited that it has done so well and that, hopefully, I'll have lots of new readers from it.
Coming up this week on the blog: a Japan post definitely, and I'm not sure what else? Maybe a WIP Wednesday? I'm doing a lot of maintenance on my website this week, so even if I'm not posting, I'm here working. That's what this August is all about!