It's time to feature another of the talented authors that I'm working with for the DESTINATION: MURDER box set!
Today, I have Sonia Parin on the on the blog to feature her book, BE STILL MY HEART.
I asked Sonia, "What is your favorite thing about this book or series?"
She replied…
From the start, I wanted to create a small town I could call home and have fun with lighthearted humor, dialogue and situations. In End of the Lane, book one in A Dear Abby Cozy Mystery, I decided to send Abby Maguire halfway around the world to a small alpine town populated by quirky characters; some could even be defined as outright odd.

As a new arrival in town, Abby Maguire is understandably concerned about fitting in and making a new life for herself but she's soon thrown into the limelight and given little time to adjust to her new environment. She tries to remain neutral but, more often than not, she ends up going with the flow.

Writing a series gives me the opportunity to play with different characters and squeeze out as much entertainment value as I can out of them. The folk in the small town of Eden don't just have a fundraiser picnic, they dress up in 1920s gear and try to outdo each other. The local cafe owner wields tremendous power over the town and uses her coffee as leverage to get what she wants. The local pub is owned by the Faydon family – three brothers and a sister, each one with a contrasting character trait. They weave in and out of the stories, playing the roles of sidekicks.

My contribution to the Travelogue Boxed Set will be THE LAST STOP. It's been months since Abby Maguire made the move from Seattle to the small alpine town of Eden, Australia. Now her Iowa based travel phobic mom is coming to visit… virtually. Abby will give her the grand tour via a video link to prove Eden is a safe town. All goes well until they join a tour group and one of their fellow passengers dies.
I love quirky towns with tons of characters to get to know. Eden, Australia sound like a fun place to visit!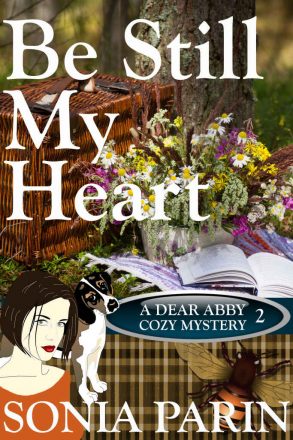 Abby Maguire is lagging behind with her scoops. As a reporter for the Eden Rise Gazette, she needs to be first in with the news but Eden is a small town and, even on a bad day, nothing much happens… And even then, the local café owner has shown a talent for beating her to the latest news.
After witnessing an altercation between two Eden thespian rivals, Abby hopes the annual Eden picnic fundraiser will be the perfect venue for her to witness some fireworks. Everyone has turned up, and everyone is dressed in 1920s costumes. Everyone including the dead body she finds.
The police claim it was death by natural causes. No one in Eden believes this, and everyone expects Abby Maguire to get to the bottom of the unexpected death. Someone has gone to a lot of trouble to make the death look like an accident. When she's staring down the barrel of a gun, Abby knows she finally has her scoop.
This Cozy Mystery is a clean read, with no graphic violence, sex, or strong language but full of lots of fun, quirky dialogue and characters.
Check out BE STILL MY HEART on…
Amazon Apple Books Nook Kobo Google Play
---
Find This Author Online
Want to learn more about Sonia Parin? You can find her online here…
Website: http://soniaparin.com
Facebook: https://www.facebook.com/SoniaParin/
Twitter: https://twitter.com/soniaparin