I'm back with another Book Chat! We're taking a break from my regular Japan posts this week while I slip into a new summer routine, and I realized that I've read some books and listened to some audiobooks I haven't shouted about in a while. Let's get to it…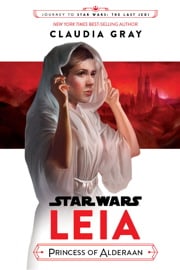 Guys, I'm really enjoying both Claudia Gray as an author and all of these Star Wars prequels! This one was especially good and bittersweet as well since I already know what happens to Leia as the war continues and she grows older. As a fellow author, I loved the plotting of this book, centered around Leia's coming of age rituals on Alderaan, and her work as part of the Imperial Senate. This book had great bones and a great story as well.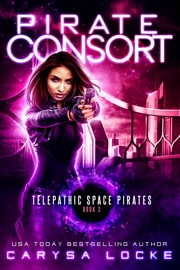 PIRATE CONSORT by Carysa Locke
I should state right up front that I was a critique partner/beta reader for Carysa on this book. She is a dear friend and a great writer to boot. Once again, as a fellow writer, when I read her books, I see the all the scaffolding of a good story, and I don't care, you know? Because it's all so artfully done, and her pacing is so tight and the story is so engaging. Carysa knows how to spin a good tale! This second book in the series had more action than the first, and I liked that. It felt appropriate to Mercy's rise in power. If this at all intrigues you and you haven't started this series yet, DO IT NOW. The first book is FREE for a limited time.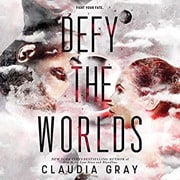 DEFY THE WORLDS by Claudia Gray
It's another awesome audiobook from Claudia Gray! This is Book 2 in this series and I found it just as wonderful and intriguing as the first book. The two narrators are perfect for both Noemi and Abel. And the story just carried me along and kept my attention the entire time. After finishing this and LEIA, I decided I had to check out more of Claudia's work and I immediately went and downloaded her other time-travel series. I'm looking forward to reading that one!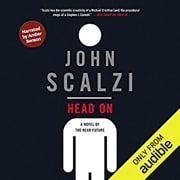 I joked this morning that I may be John Scalzi's number one fan. I think that minus one or two short stories, I've read/listened to everything he's ever written, plus I read his blog too whenever he updates it. It will then come as no surprise that I thoroughly enjoyed this book too. I love Wil Wheaton as narrator of John's books and his dry delivery of much of the dialogue was perfection. Chris's mom in this book left me guffawing while I was out in the park listening and walking. I'm sure I scared some geese with my laughter. I loved the mystery of this one and being back in the Lock In world. I'm already excited for more in this world!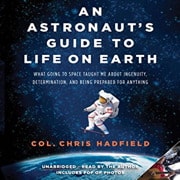 AN ASTRONAUT'S GUIDE TO LIFE ON EARTH by Chris Hadfield
This book gave me a ton to think about (in a good way). Chris Hadfield not only gave a thorough history of his career as an astronaut but let us peek behind the curtain of NASA and their partnership with Russia to get astronauts into space. I especially enjoyed all of this thoughts on "being a zero" which is to be the person that is needed, who doesn't get in the way and gets stuff done. Contrary to Hollywood, a good astronaut does not have a big ego that rules their career. A good astronaut does what's required and cares about the entire system, not their own career. Other people's lives hang in the balance for almost every decision, no matter how small. If anything, this book taught me to consider how much work goes into the ISS and keeping it going for all mankind.
This book also details Chris's production of the Space Oddity video that became a YouTube sensation as he was floating through space. He spent around 5 months on the ISS, and he and his son tried to work out ways to humanize the experience up there. This video was one of the ones they produced. I just love it.
I really enjoyed this book, and if you're looking for something non-fiction, I highly recommend picking it up.
What have you been reading?