One of the highlights of my trip to Kanazawa was spending a morning at Omicho Market, Kanazawa's famous produce market that's been around since the Edo Period. Learn more about Omicho Market on japan-guide.com.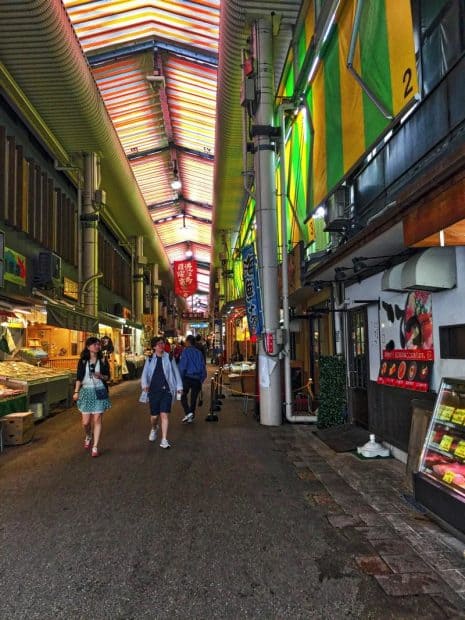 I have a suggestion for you. If you really want to see Omicho Market then devote a whole morning to the place. I slept in, checked out of my hotel, left my bags there, and went to the market for the whole morning before my train at 13:30.
This ended up being a great idea. I arrived at the market in the hours when it wasn't crowded. This gave me time to walk up and down the big aisles and see what was on offer. And there was a lot on offer from fish and oysters, to sushi and oden, and even cut flowers and kitchen supplies. It really knocked me back to see everything under one big roof.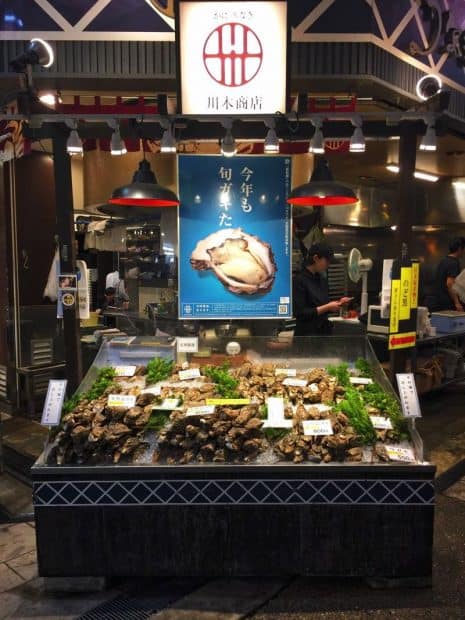 But after making it around the place once, I was hungry and I needed breakfast, so I went back to an oden restaurant to get something to eat.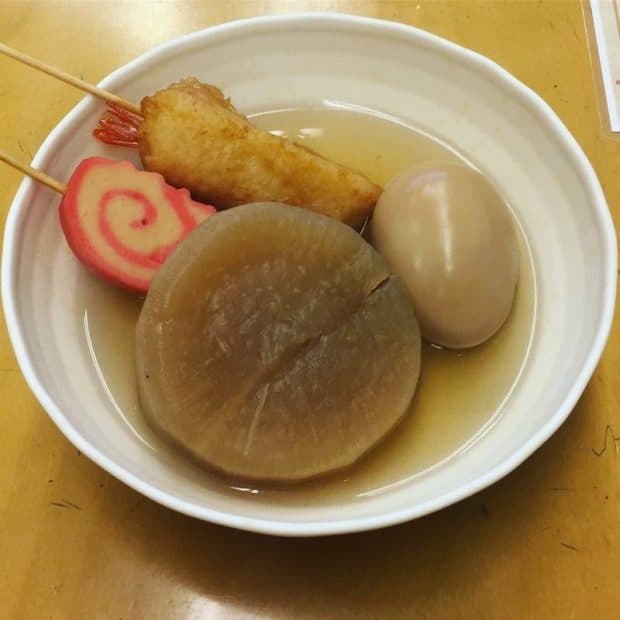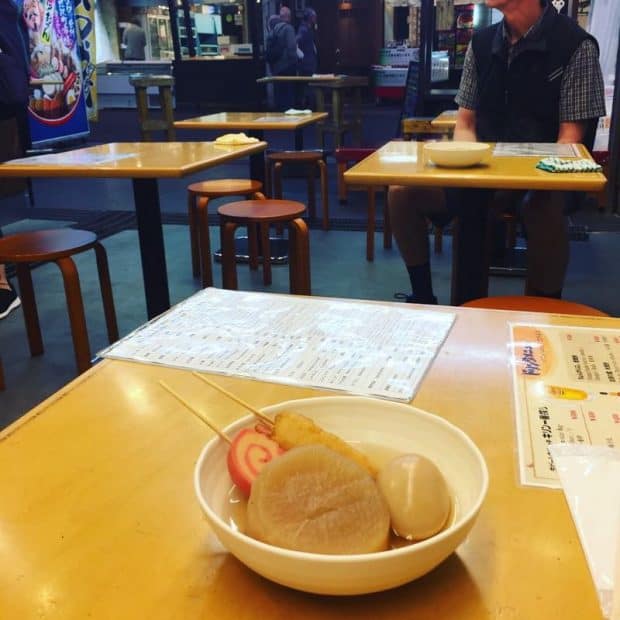 Here we have a boiled egg, daikon radish, and a few fish cakes, one wrapped around a shrimp. If you're not familiar with oden, it's a bunch of individual items simmered in a light dashi stock. You pick and choose and you're only charged for what you order. There's usually soy sauce and spicy mustard too as condiments, but I was fine with what I had.
Once I had some good food in me, I walked around the market again, taking photos, listening into conversations, watching the hubbub of both customers and vendors.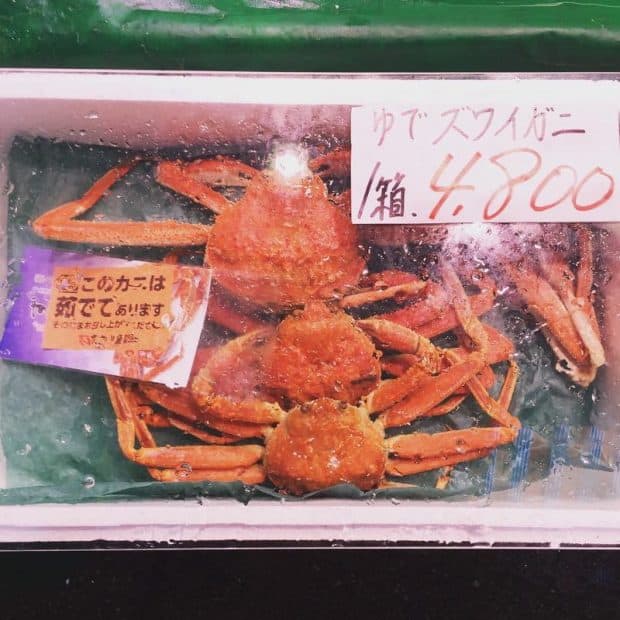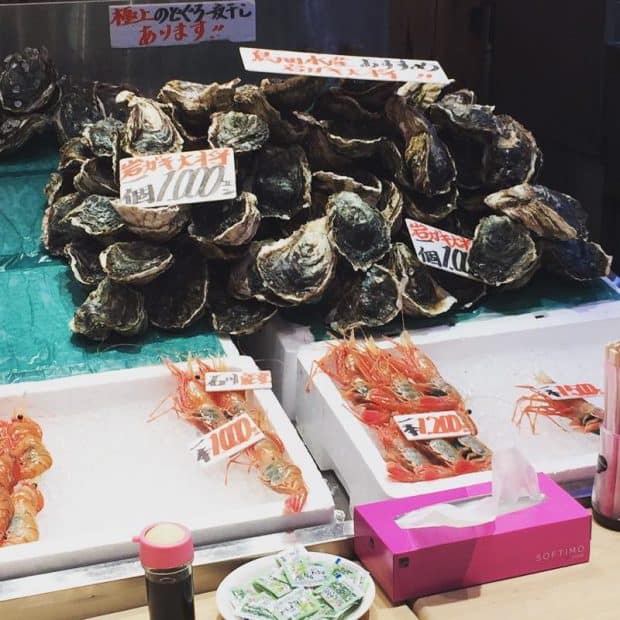 I stopped to get coffee too, and while I was sitting and drinking, I watched fish arrive on trucks and people running out to work or home with cut flowers or breakfast.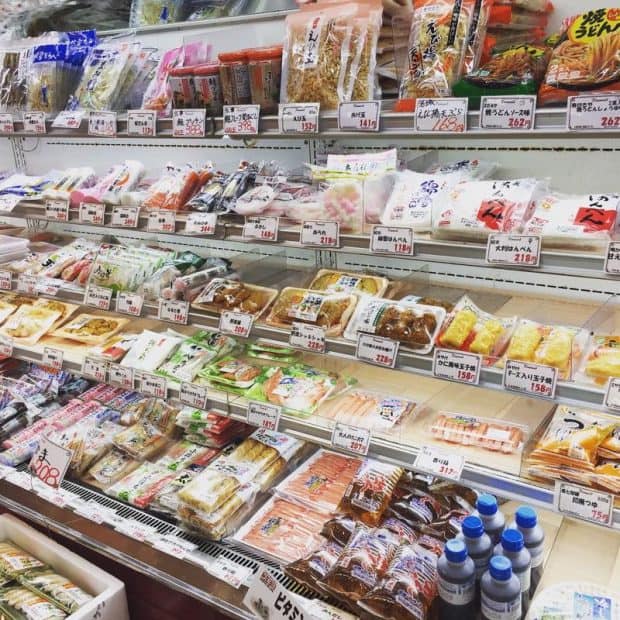 After my coffee, I walked into several of the larger supermarkets and got a feel for what I could grab for lunch on the train later. I figured I'd love some fried shrimp and some inari sushi.
Now it was time for something different. Time to explore the area outside the market! Once I had been through the market twice, I left to walk around the neighborhood and visit the local temple, Ozaki Shrine.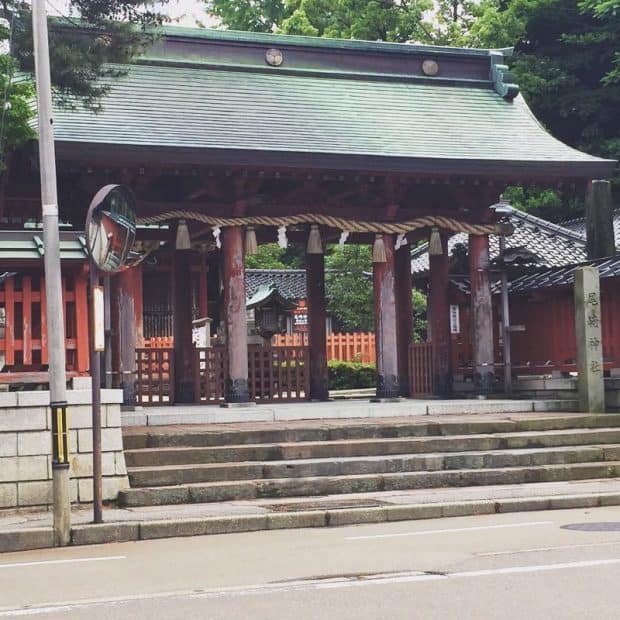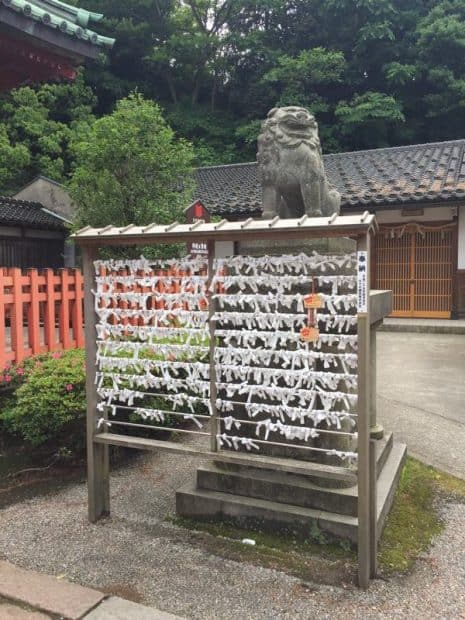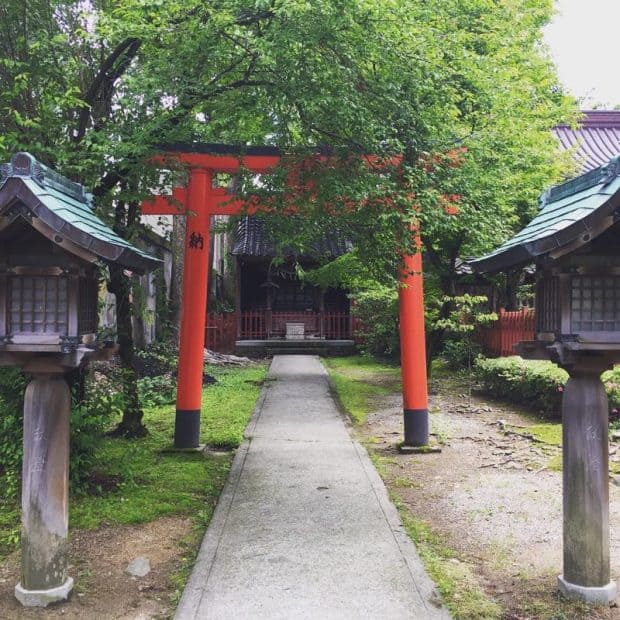 This is a small shrine and temple but pretty nonetheless. It's also a very short walk away and you can see some of the older buildings in the area along the way.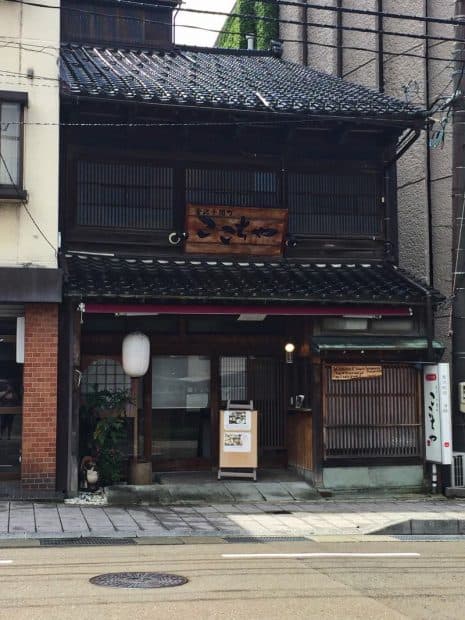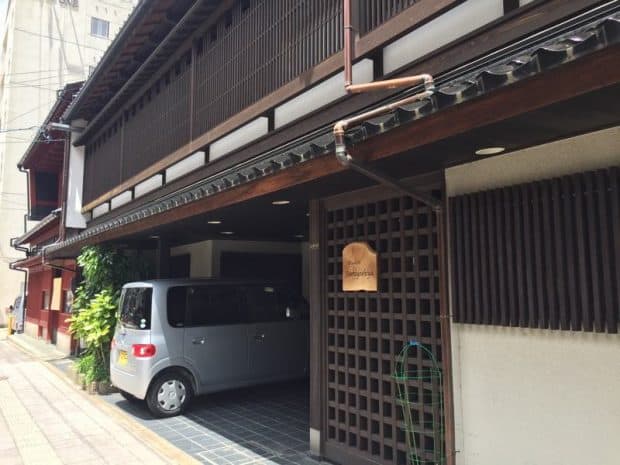 When I returned to Omicho Market closer to lunch, the place was crawling with people and getting crowded. But because I already knew what I wanted and where everything was located, I found my lunch quickly and got back on the bus to my hotel with no problems. With my lunch in hand, I grabbed my bags at the hotel, crossed the street, and met my train to Kyoto! It was a great way to end my trip to Kanazawa.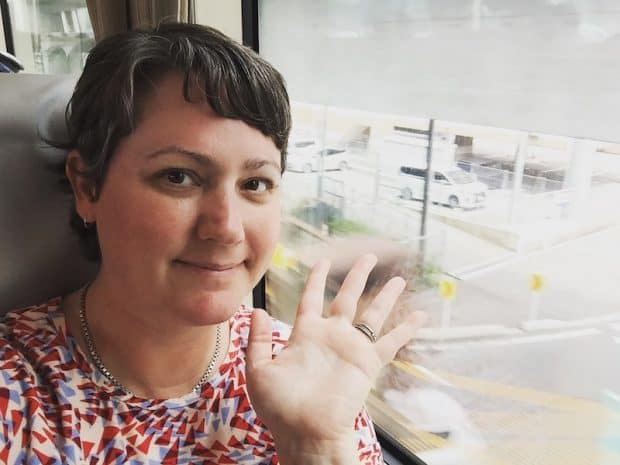 Next week: The Nomura Samurai Estate in Kanazawa. This one will have a great video.