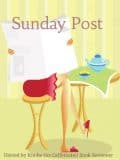 The Sunday Post is a weekly meme hosted by Kimba @ Caffeinated Book Reviewer. It's a chance to share News. A post to recap the past week, showcase books and things we have received and share news about what is coming up for the week on our blog.

---
It's been another busy week around here!
I decided this week to go back to spending time on Pinterest. I was tired of Tumblr and the fact that it doesn't really bring me anything concrete for my business other than looking at pretty photos. But Pinterest has more potential to do well for me, especially with my Japan obsession, so I went back to it this week. I really like Pinterest again! There was a time when I used it a lot right in the beginning, but I stopped when they had copyright issues and their app was unstable. Now it's a lot better. I'm excited to see where all of my pinning takes me.
This brings up another point, that it's around the mid-year point of 2018 and it's time to evaluate my goals for this year so watch for a post coming up this week about that.
This week I was really saddened by the death of Anthony Bourdain. Tony was a part of my life for almost 10 years though he didn't know it. I remember watching his show, wishing I could travel and taste the foods that he ate, while my babies were small and I couldn't go anywhere. His insights into culture and food were inspiring, and they kept me enraptured until I could make those travels myself. I also loved his outlook on life. He was no-holds-barred and honest. He gave no fucks. He was an inspiration to me. I'm going to miss him dearly. I'll be rewatching his shows until the end of time.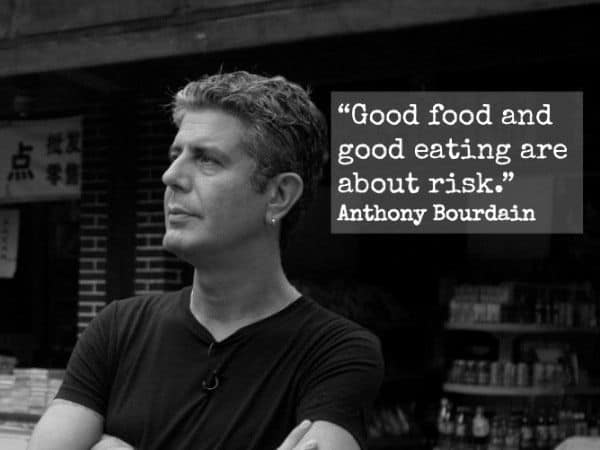 As for stuff that happened around the homestead, we had a week of pool parties here. Monday was my youngest's year-end pool party for softball. Tuesday was our only chill day of the week. Wednesday we had our year-end Girl Scouts pool party. Thursday was a half day so we had a THE FLASH marathon at home and dinner in front of the TV together. Friday, the husband was home, so we spent the evening together as a family.
Saturday was our busiest day. My husband ran a local 5k race in the morning. The youngest had her very last softball game at 12:30. The oldest went to a birthday party, and the rest of us went to a family reunion in the evening. It was so nice to spend the evening with family! I love everyone in my family dearly, but we don't always have time to spend together. This was so nice. I hope we can do it every year!
In work news, writing continues on my MATSURI AND MURDER novella. I'm on track to make my self-imposed deadline so I can make the real deadline for the box set. All is going well there.
What else happened this week?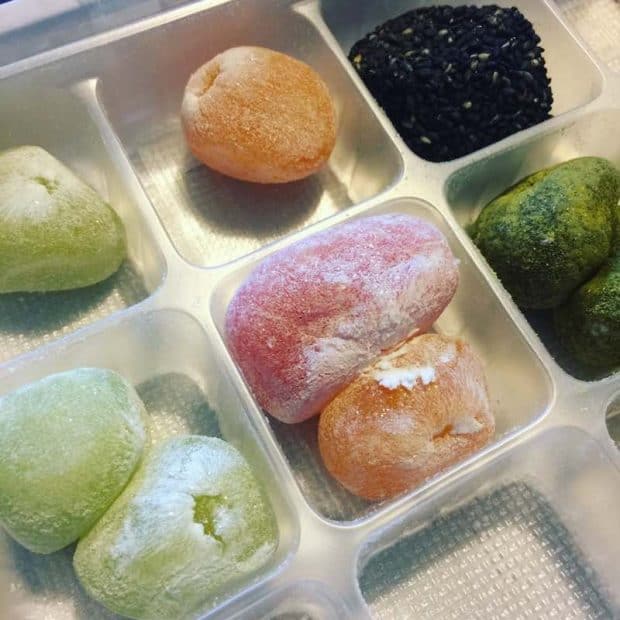 I've been enjoying the mochi I brought back from Japan!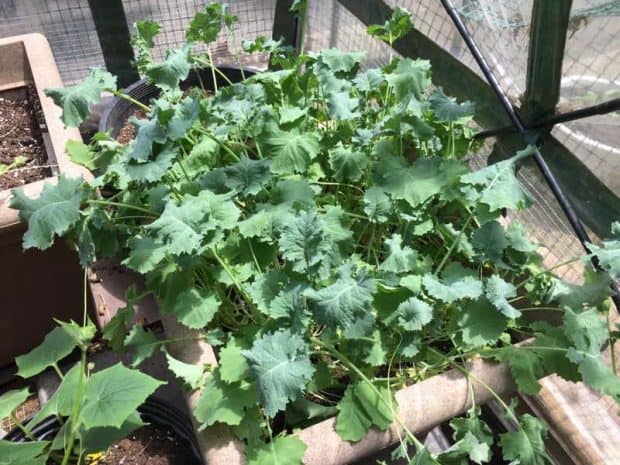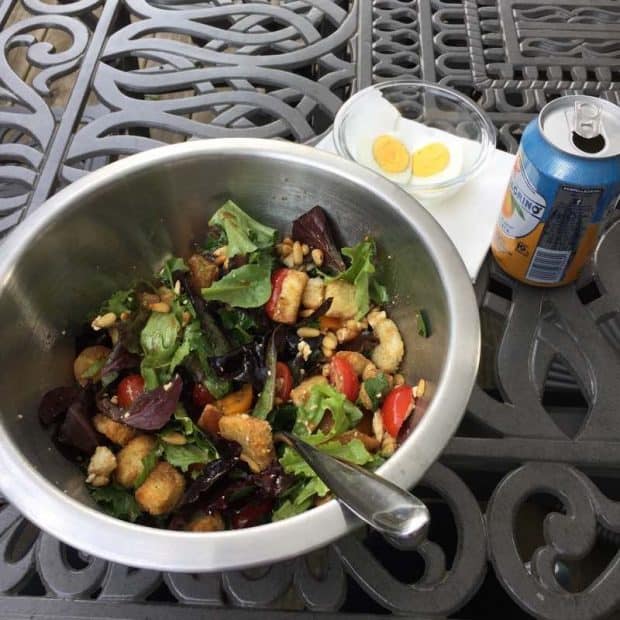 I enjoyed lunch outside this week. Included in my salad was some baby kale too from the greenhouse.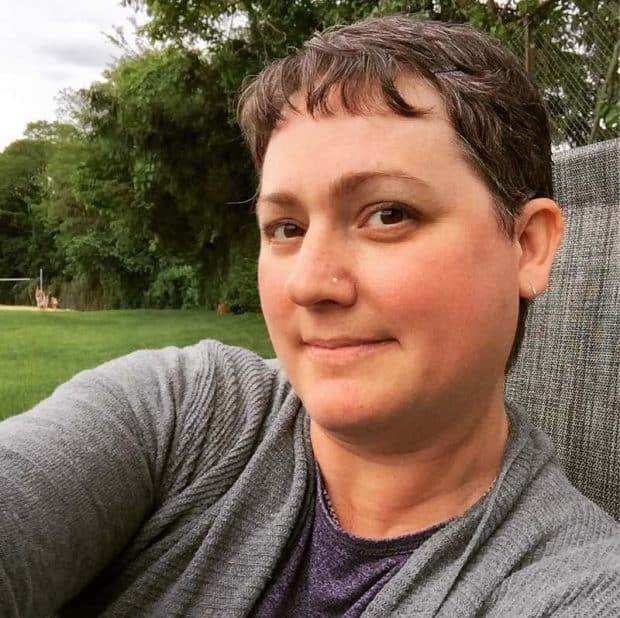 Pool party meant I sat off to the side and got some work done.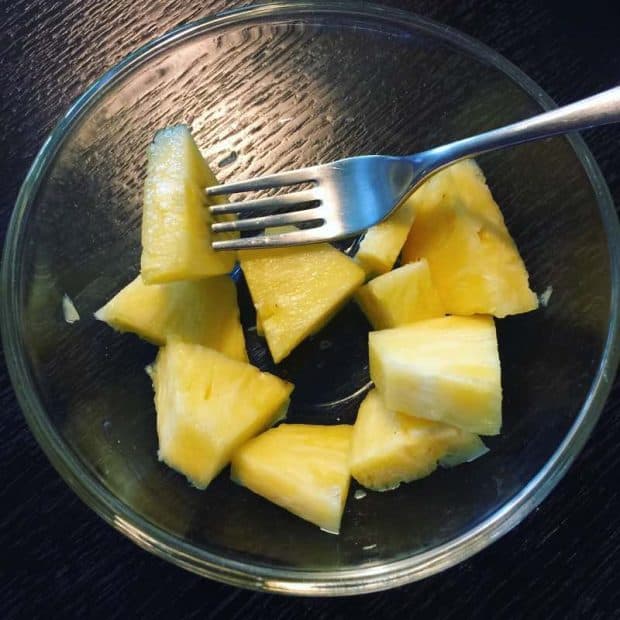 I've become obsessed with pineapple. Yum!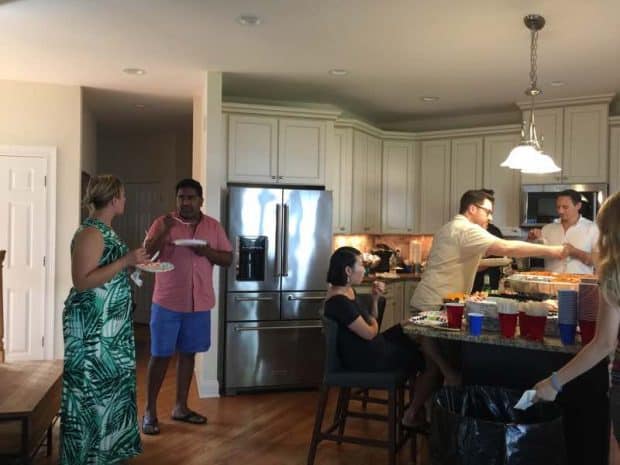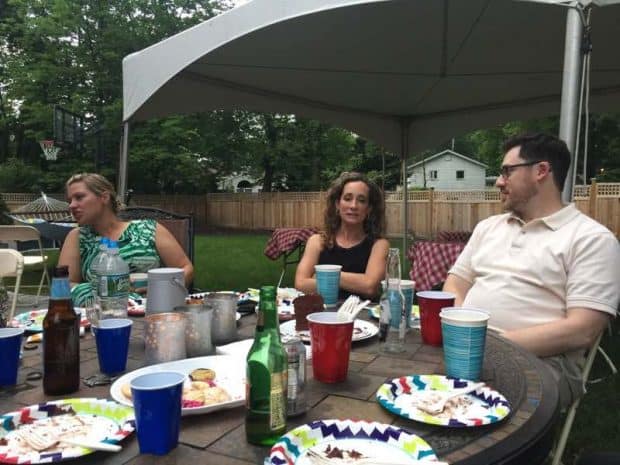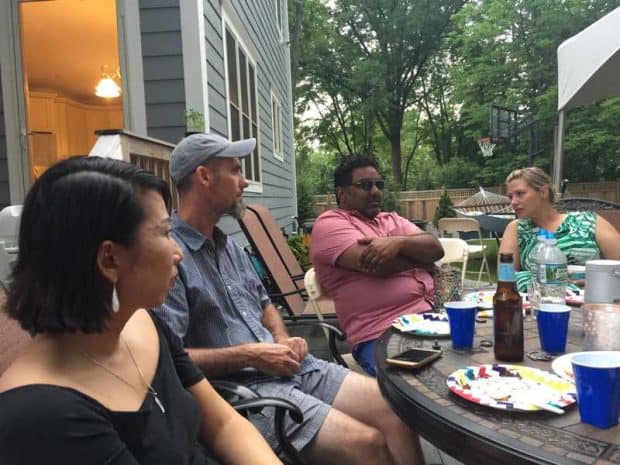 And some photos from my family reunion yesterday. I know you don't know any of these people, but here they are anyway. I love my family so very much.
Coming up this week on the blog: Top 10 Tuesday, a reflection on this year's goals, and a trip to Omichi Market in Kanazawa.