Well, I'm home from Japan and I had a glorious time (except for getting back home, but we won't talk about that today.) While I'm trying to work my way through the jet lag, I thought I'd post a little bit about my trip to Kanazawa, concentrating on the first part of my stay. I'll highlight other parts of Kanazawa, and more of Japan, in forthcoming posts, so please stay tuned!
When I knew I would be returning to Japan, I decided that on this trip, I wanted to do something a little different. I wanted to go someplace that not all tourists go. I figured most tourists go to Tokyo, Kyoto, Nara, Osaka, Hokkaido, and maybe Okinawa, too. So I went on the hunt for something a little different and settled on Kanazawa.
Kanazawa is on the west coast of Japan, on the Sea of Japan. It's about a two hour journey via shinkansen (bullet train) from Tokyo, so it's not too far even if you wanted to do a long day trip there. But staying overnight is really your best option! You'll get to see a lot more that way.
Points in Kanazawa's favor:
It has a long history of great food, including being well-known for crab during the winter months.
It has an old geisha district and still many of the traditional tea houses where geisha work today.
It has a fairly large temple district with temples practically stacked on top of each other.
It has some old samurai houses, including the Nomura samurai estate, which I did visit.
It's a bit more laid back and easy to get around.
So I decided to go!
I booked my stay at the Hotel Nikko Kanazawa for two nights via Booking.com and got a great rate on a very nice room. This hotel is conveniently located across and down the street from the Kanazawa train station, so if you want something close by, with excellent amenities, this is the hotel to go for. Photo below is of the Kanazawa train/bus station! Isn't that a grand entrance?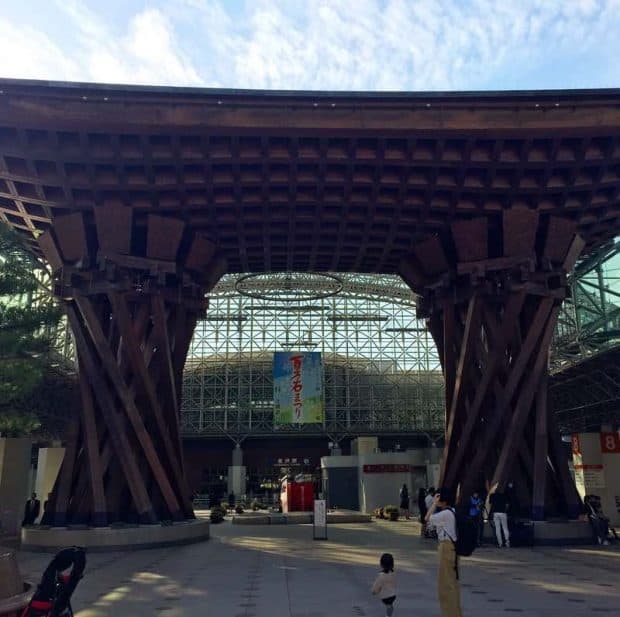 I got into Kanazawa in the afternoon and checked in right away with no issues. Then I decided to watch the end of that day's sumo tournament before I left for dinner. Around 6pm, when the sumo was over, I walked around my hotel's neighborhood for a bit before finding a little Italian restaurant for dinner. Amigo fit the bill nicely. I was able to get a four-cheese pizza that was super tasty and a gin and tonic, both for a decent price. All served up by this dapper guy, who saw me to the door when I left!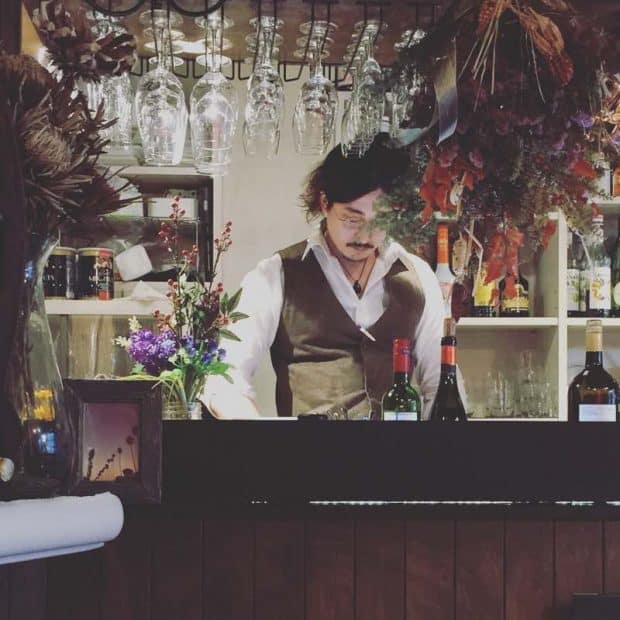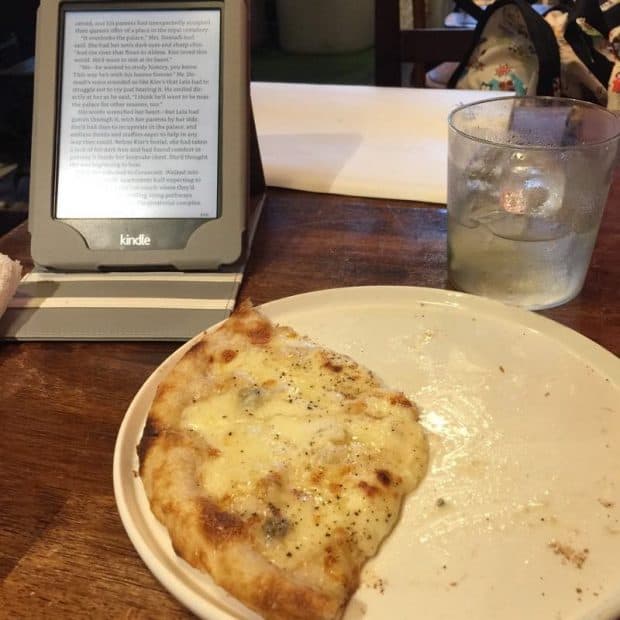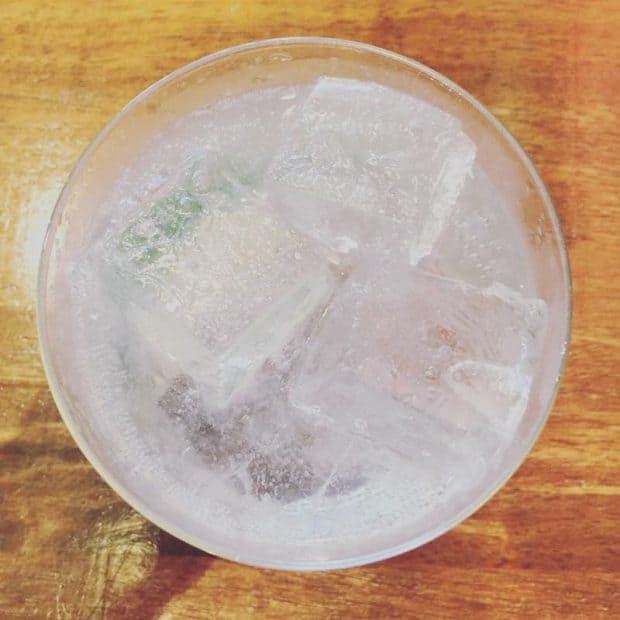 And I was also lucky that my view from the hotel room was spectacular! I could see all the way out to the water.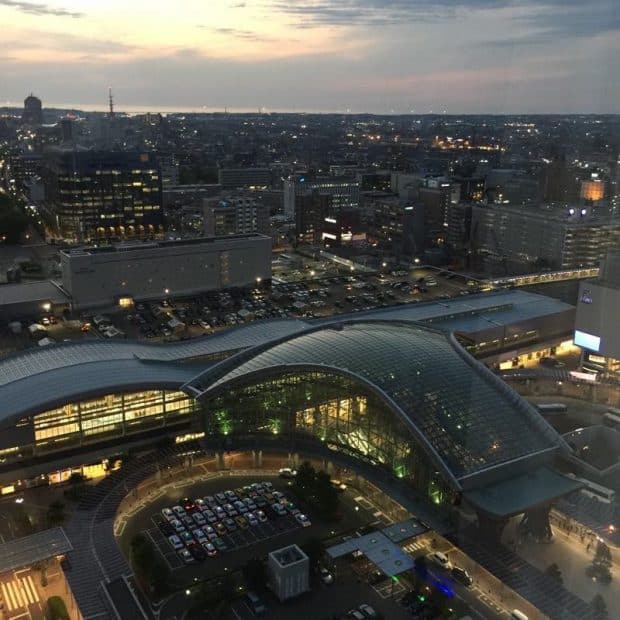 First thing the next morning, I got to sightseeing. I only had one full day in Kanazawa, and I wanted to see as much as I could. I bought a one-day bus pass from the station and then took the Left Loop bus through the Kanazawa city proper to Hirokoji (Tera-machi Temple Area – Nishi Chaya District). You will see this bus map again in the future. :)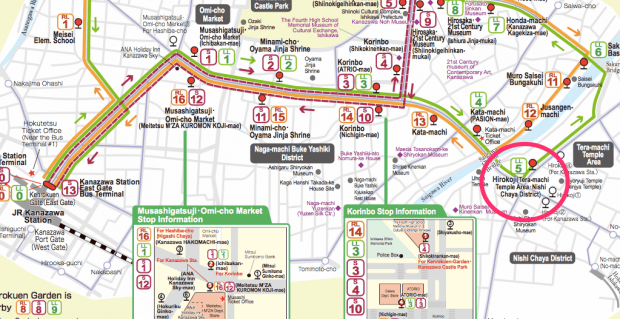 I then followed the signs to the Teramachi Temple District and Nishi Chaya, which is their "Tea and Geisha District" on the western side of town.
Walking into this area was like walking back in time. Everything was quiet on this overcast and grey day, and every temple I came across as I rounded each bend in the road was open for worshippers. I passed several temples I was able to walk into and look around, and then I walked right into the Nishi Chaya district.
Wow, did I get lucky. As you'll hear in the video below, though I couldn't see them, musicians were practicing both vocal lessons and shamisen lessons in a near-by building. I walked up and down the street, admiring the old houses and soaking up the ambiance. I could imagine what the place looked like at night with people coming and going from the restaurants and businesses. Maybe even a geisha or maiko out and about! It was a very charming little spot.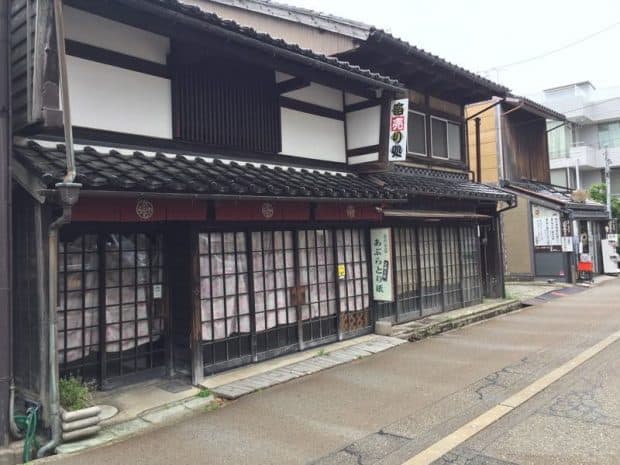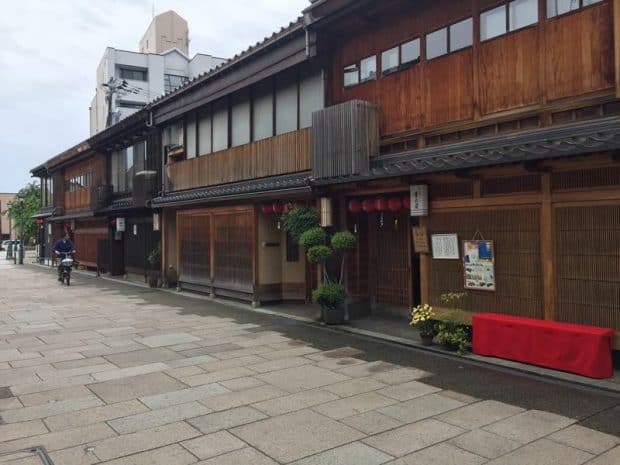 After I was done in the Nishi Chaya district, I wound my way back through the temples to the main street. I ran across plenty of people who were on tours including a group of school kids. Even though the weather was not all that great, it was still a day for sightseeing for many people, including me.
Check out this video for more of my walk through this part of town…
Coming up next week, my trip to Kanazawa Castle!