Today's the day! It's the release of my second full-length novel of the year, and it's also the third book in the Hikoboshi Series, FUKUSHA MODEL EIGHT. I'm so excited to be sharing this book with you all. I love writing my brand of science fiction, and I'm so glad that there are readers out there for it too. After this book, I only have a few more definite things planned for the year between writing and publishing, so this is a turning point for 2018! I hope that you enjoy FUKUSHA MODEL EIGHT and the continuation of the Hikoboshi Series.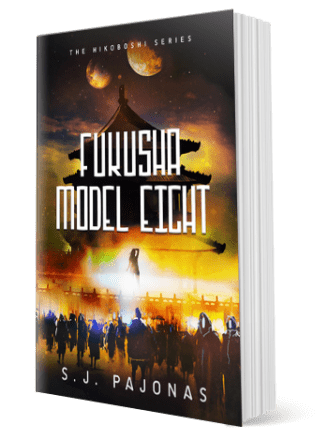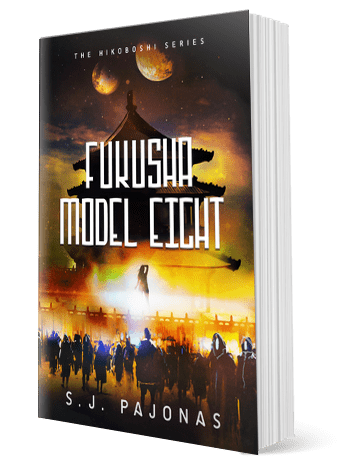 Purchase Today!
Learn more and purchase FUKUSHA MODEL EIGHT
"Being human is the apex of life. It's the top, not the bottom."

Yumi is pretty sure someone's trying to kill her… and she can't remember who. Undercover and alone in one of the most dangerous cities on the Southern Continent, she's struggling to live through every day until she can find her new allies and get back to Rin. But when the mission goes wrong and Rin is kidnapped and held for ransom, Yumi must act fast. Not only are the yakuza on her tail, but the fearsome Fukusha Model Eight androids are after her too. With her short-term memory failing and war just around the corner, she can only stay alive by determining who's telling the truth and who will do anything to lie to her and steal everything she has, including her life.
I want to thank all of my readers for sticking with me the last few years. I know I don't publish every month and keep you knee-deep in books like some other authors, but hopefully, you've been sticking around for the quality stories and exciting places I can take your imagination. You're all the best!