It's time for another #TeaserTuesday for FUKUSHA MODEL EIGHT!
Yumi has it rough in the beginning of this book. She's alone in a strange place, and she's fended off rapists with her bare hands. She's living in an unsafe space and barely getting by. So her fear response is off the charts by the time she gets out of her bad situation. She's on edge and suffering from a bit of PTSD. Even when she's distracted by an intimate moment with Rin, the fear is just waiting to take over and drown her again. I remember writing this little bit and laughing at how real it is. Just when we think a fear or anxious thought is gone, it lets itself back into our heads and hearts, ready to screw with us and trip us up.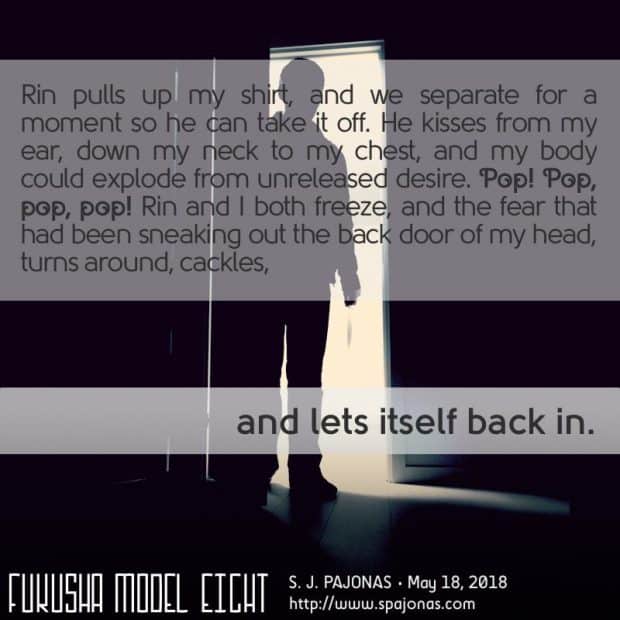 Want to purchase FUKUSHA MODEL EIGHT?
This book is available for pre-order on Amazon, iBooks, Nook, Kobo, and Google Play! View the cover, blurb, read an excerpt, and purchase FUKUSHA MODEL EIGHT via my website…
Check out FUKUSHA MODEL EIGHT now!
I'll be back next week with another teaser!