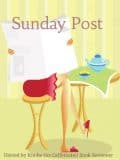 The Sunday Post is a weekly meme hosted by Kimba @ Caffeinated Book Reviewer. It's a chance to share News. A post to recap the past week, showcase books and things we have received and share news about what is coming up for the week on our blog.

---
First of all, Happy Mother's Day to all the moms out there! For everyone else, Happy Sunday! We made it through the week. Lol.
It was quite the week around here. After returning home from Chicago last Sunday, feeling a little gimpy with my sore leg, I went straight into Monday as best I could. I got both kids to school and I came home to rest. No real long distance walking for me. I'm glad I could put my feet up and take it easy. And I did the same on Tuesday as well.
Wednesday was a long day for me. I had the cleaning ladies come in the morning, then my chiropractor and acupuncture appointments around lunch. I had to run some errands too and get gas into the car. After school, we had our last tennis lesson of the season until Fall and then softball right after. I'm glad we won't have to go to tennis this coming week. I'm feeling really done with it.
On Thursday and Friday, I finally went walking again. My leg was sore both days so I cut my walks shorter than usual, but it's important that I get my walking legs back before I leave for Japan next Saturday!
Saturday, we had my youngest daughter's First Communion and family over to the house afterward to celebrate. If only the weather had been nice, we could've sat outside with our new deck furniture but it rained. Boo.
Today, Mother's Day, we met up with my parents, who came up to celebrate for the First Communion, and had a really large and awesome Italian lunch at one of our favorite Italian restaurants. It was great to see my parents and spend time with them, especially on Mother's Day.
In work news, this week I really got a move on the Daydreamer Detective novella I'm writing, MATSURI AND MURDER. It's been a lot of fun to write so far and I'm getting into it. I hope to write more on it this week and then while I'm in Japan. By the time I get back from Japan, I'd like to be about 2/3rds of the way through and know my ending. I will have plenty of time to write while I'm on my trains to and from Tokyo, plus on the long-haul flight.
What else happened this week?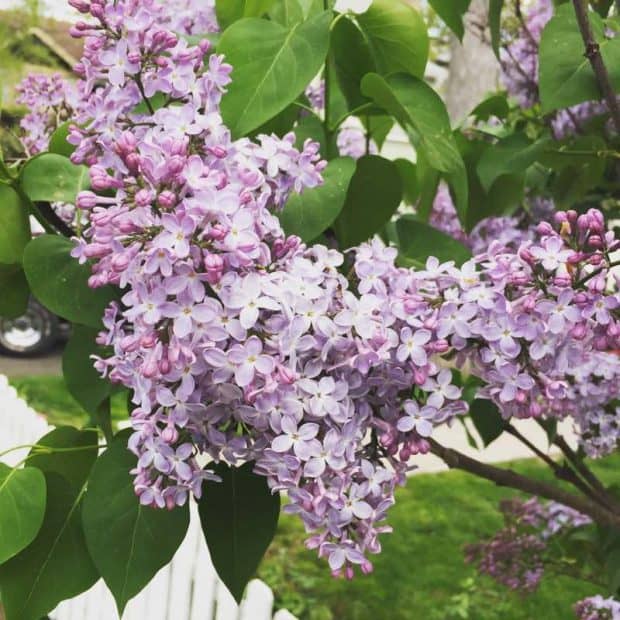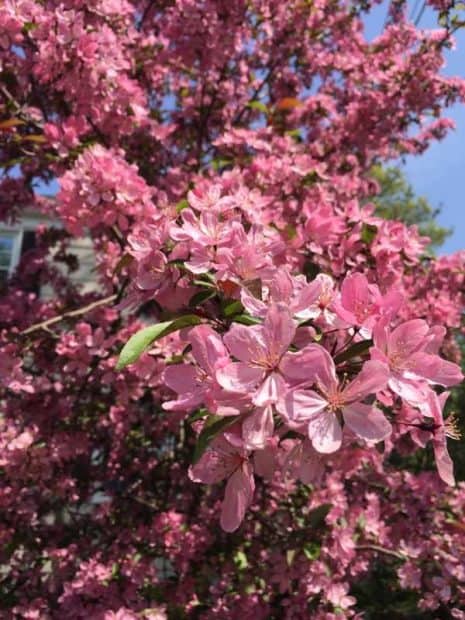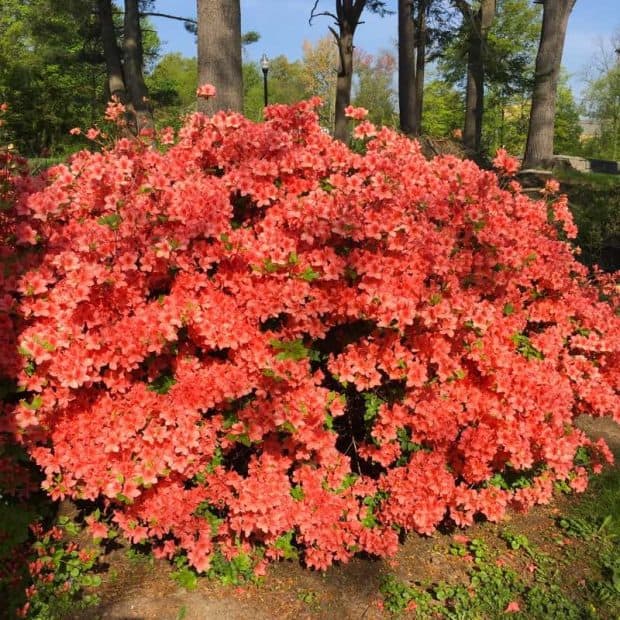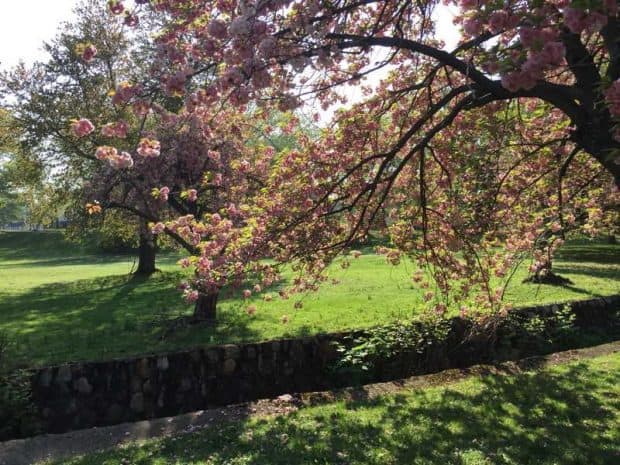 My park has been so freaking beautiful lately, I can't even. It brings me such joy to see all the flowers and all the GREEN. I am finally feeling better after all that snow. It's awesome.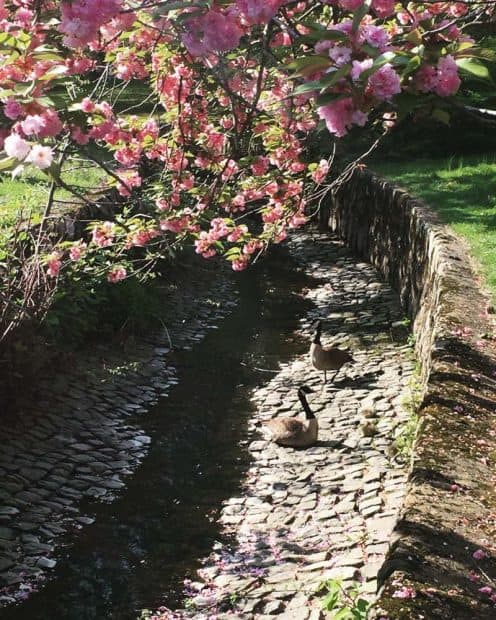 In even better park news, I spotted goslings this week! I didn't see any last year, so I was a little worried that this year would be a bust too. But these geese were hidden away and their little goslings were down there with them. Yay!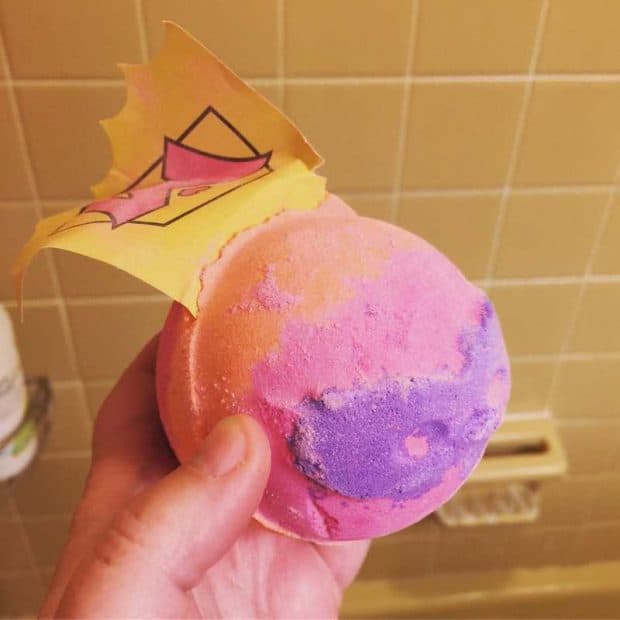 I treated myself to a bath bomb this week from Lush. This is the Super Mom bath bomb and, yes, it had a little cape on it. Smelled so good. I really enjoyed the fifteen minutes of peace it brought me.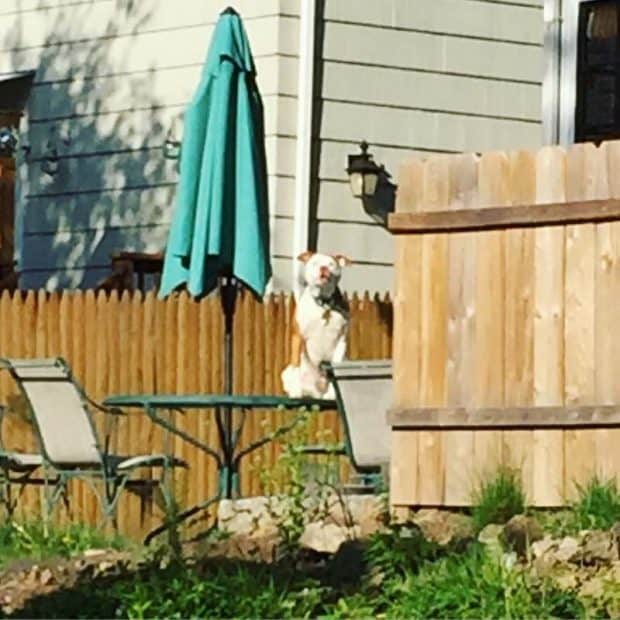 This is funny. The house on the corner has this fenced-in yard that's sloped, and their dog, Wilson, was sitting on the table to get a better of view of us walking in the street. He's the funniest dog and really sweet. He made us both laugh on the way to school. And his owner ran outside and told him to get off the table right after I took this pic. Lol.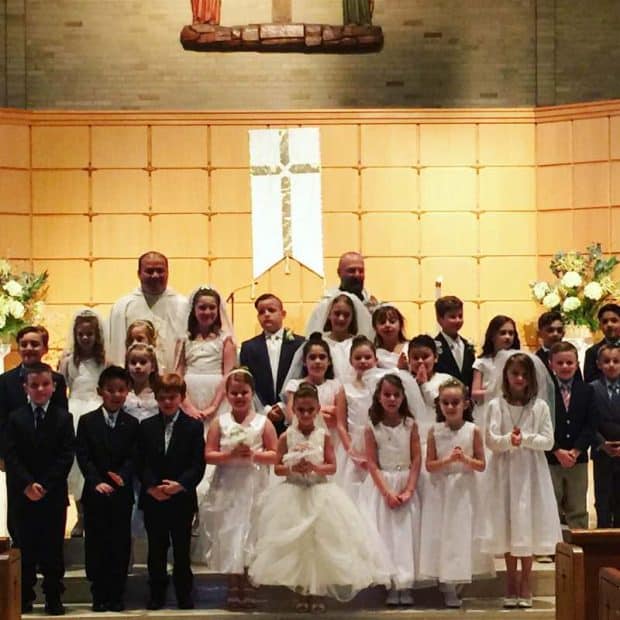 And finally, all the kids who took First Communion on Saturday. My daughter's in there somewhere. Lol.
No photos from today because we've been relaxing.
Coming up this week on the blog: Teaser Tuesday. Then two posts on Friday, one featuring another author and then one to announce the publication of FUKUSHA MODEL EIGHT!