Rejoice! I have finished FUKUSHA MODEL EIGHT!
I started this book during NaNoWriMo and got all 50,000 first words written during November to "win." But then in December, I set this book aside to finish up changes and copyedits to THE DAYDREAMER DETECTIVE OPENS A TEA SHOP. For weeks, I thought about everything that would come in the second half of FUKUSHA MODEL EIGHT. I dreamt about it. It occupied the back of my mind for every walk, every loading of the dishwasher, every red light. I knew how I wanted to end it, but I wasn't sure how to get there.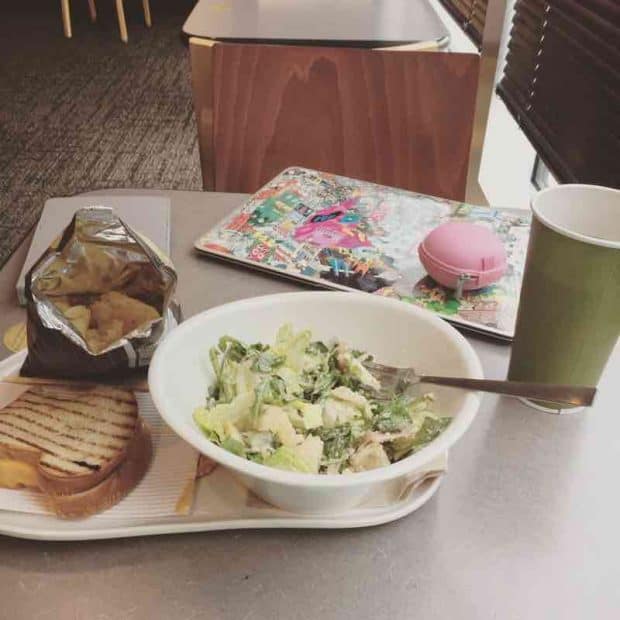 Some days, I lost confidence and didn't think I would be able to write the ending, or even make it close to the ending. That's the thing about writing into the dark like I do, it's sometimes hard to see the light. But something about this book, this series, really calls to me. It's got all the things I love about science fiction — an homage to all my favorite themes and tropes of the genre. I've managed to even bring in references to many of my favorite classic science fiction stories and authors! Something about this series speaks to me and make me whole. I knew I had to push through and finish this book because there are more stories to tell in this universe.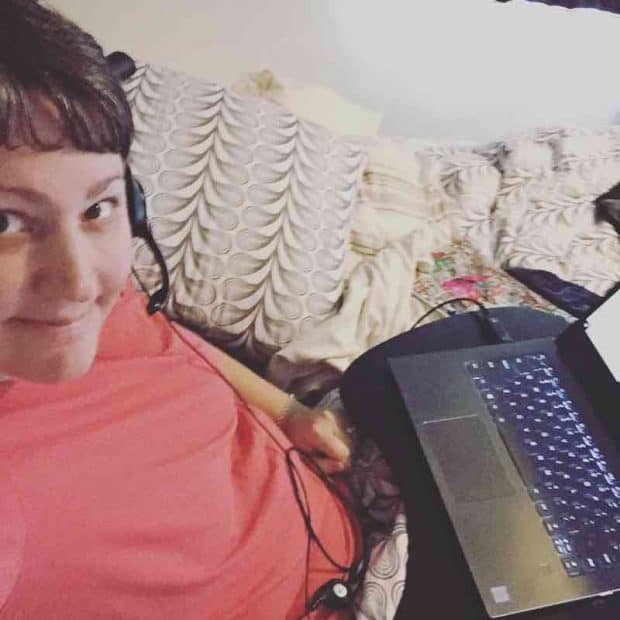 So I did it. After I recovered from the flu, I set the deadline and word goal target in Scrivener (my writing tool of choice) and hit the ground running. I basically had to write about 1600 words per day to get it done. Not too bad, not too bad. It was less than my daily word count for NaNoWriMo! I got out my Dragon machine too and dictated whenever I could.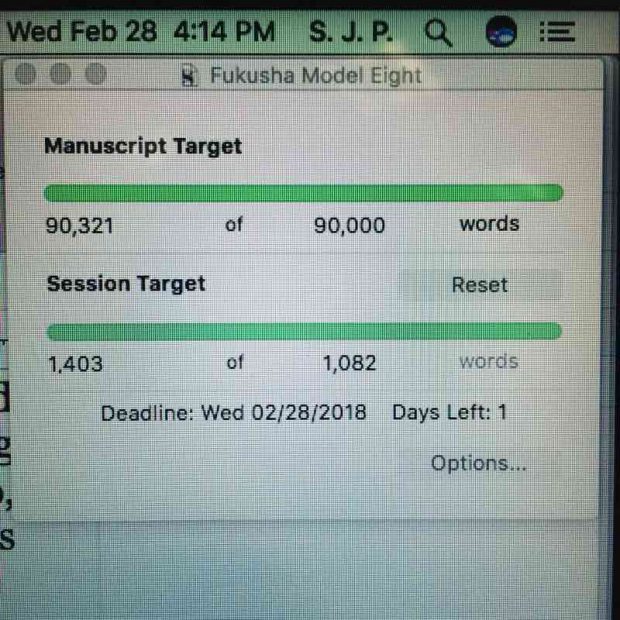 I'm glad to say that I hit my target right on schedule on February 28th, and I'm really happy with the way the book turned out. It's currently in the hands of alpha readers and my critique partner, and they have the month to look it over and give me feedback. I'm excited to publish this one! I'm currently aiming for a May publication date.
What's up next?
As I declared in my March Goals post, this month I'll be working on something totally brand new. It's my ultimate goal to have two science fiction series going and one mystery series for 2018-2020. Science fiction is my first love and mysteries are my second. Maybe sometime in the future, I'll have two mystery series going (yes, I have plans for a Daydreamer spin-off someday!) and only one sci-fi, but right now, I want the opposite.
I'm ready to start another new science fiction series. This one I have plans for making shorter installments, still novels just not door-stoppers, and releasing them three in a row. So I will be banking these books up on the side, while keeping to my 3-books-per-year schedule. These will be set in the same universe as Nogiku and Hikoboshi, but in a different star system. I plan to play with a maternal hierarchy and Japanese-Brazilian culture. I'll also be trying out a fairly popular romance trope in these, so expect something different! I'm looking forward to writing them.
And that's it for this writing update! Have a great weekend everyone!