I'm glad there have been so many things to keep the blog active this week as I fight the last of this flu and sinus/ear infection. Next week we should be back on track!
I have a great sale for you all today and this weekend! All of the cozy mystery books in this promo are 99¢ or free, so be sure to pick up as many as you can at these low price points. Technically the sale starts tomorrow, Saturday, February 17th, but I just went through all the books (to grab a few myself) and the VAST majority of them are already marked down and ready for purchase. If you see one you want that's not marked down yet, be sure to check back on Saturday.
So get on over to the sale and get some books for the weekend! We have a long weekend here in the States with President's Day on Monday, so I hope to kick it back with a book or two. :)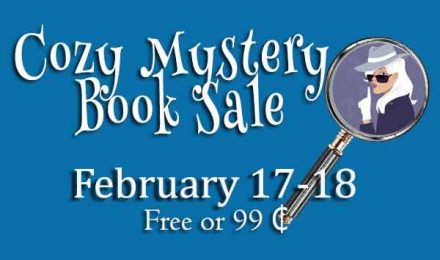 Check out this awesome cozy mystery sale!
Don't Forget!!
THE DAYDREAMER DETECTIVE remains on sale until the end of the month, and if we reach 100 reviews, I'll put THE DAYDREAMER DETECTIVE BRAVES THE WINTER on sale too!